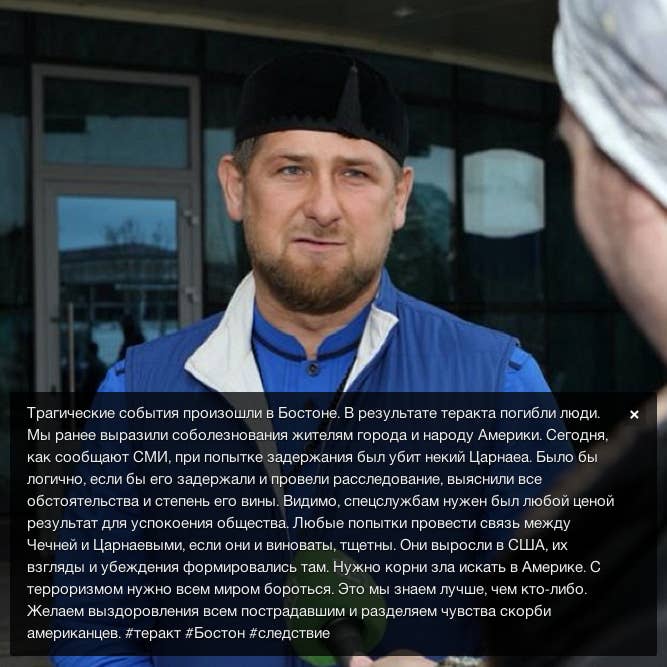 In a Russian-language statement on Instagram, the Russian-backed president of Chechnya, Ramzan Kadyrov, criticized American authorities for killing one of the two Chechen-born men suspected in the Boston bombing, and blamed the United States — not Chechnya — for shaping the bombers.
Tragic events have taken place in Boston. A terrorist attack killed people. We have already expressed our condolences to the people of the city and to the American people. Today, the media reports, one Tsarnaev was killed as [police] tried to arrest him. It would be appropriate if he was detained and investigated, and the circumstances and the extent of his guilt determined. It is evident that the special services needed to calm society by any means possible.

Any attempt to draw a connection between Chechnya and Tsarnaevs — if they are guilty — is futile. They were raised in the United States, and their attitudes and beliefs were formed there. It is necessary to seek the roots of this evil in America. The whole world must struggle against terrorism — that we know better than anyone else. We hope for the recovery of all the victims, and we mourn with the Americans.