At The Gun Range, Santorum Is Told To "Pretend It's Obama"
Candidate immediately disavows the shouted comment, calls it "awful."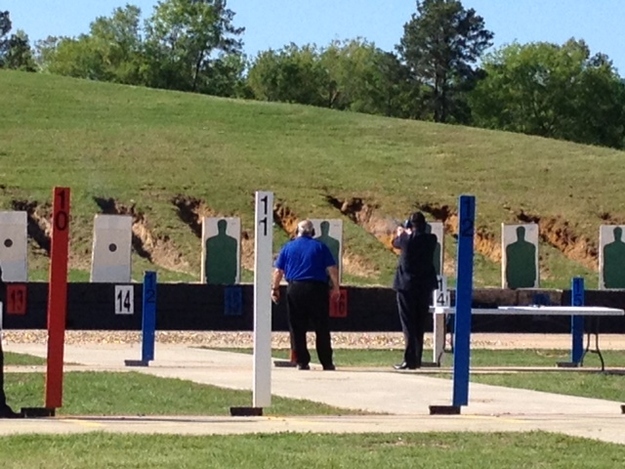 WEST MONROE, Louisiana — Rick Santorum disavowed the remark of a woman who yelled "Pretend it's Obama!" while he took shooting practice at a range in northern Louisiana, describing it as "awful."
"That's a very horrible and terrible remark and I'm glad I didn't hear it," he told reporters after the event. Threatening the life of the president is a felony.
Secret Service at the event didn't hear the remark either, which was shouted out by a woman in the audience in the middle of the crowd as Santorum shot, they told BuzzFeed. Neither did supporters on the scene, though none seemed perturbed by the comment.
"I think she just meant we need to replace him," said Jennifer Waters of West Monroe. "Of course I wouldn't want anything to happen to him."
During his press conference, Santorum also criticized reporters for "buying into the Romney spin machine" because of the press's focus on his comment that Obama was no better than Romney.
"You guys should do some actual reporting instead of just reporting whatever Governor Romney feeds you," he said. "Do your job."