Arresting Officer At Romney Event Says Student "Hadn't Done Anything"
So why did Romney campaign staff demand that Bieber be removed from their event?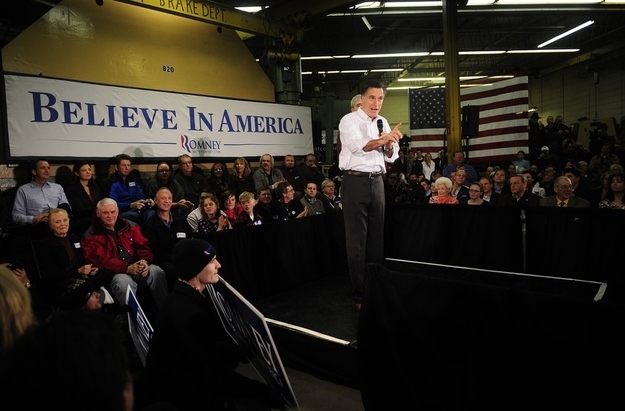 One of the officers involved in arresting a Harvard Divinity School student at a Romney campaign event in New Hampshire said that the student "hadn't done anything."
BuzzFeed spoke with Officer Roger Lamarche of the Hudson, N.H. Police Department, who told us that he and another officer, Kevin Ducie, were working the event in a security capacity.
"I guess you could say we were doing security in a law enforcement capacity," Lamarche said. The campaign "hired us through the town. I was there to provide police service to the Romney staff who had hired the town of Hudson to hire me."
As for why exactly the student, Matt Bieber, was removed, "It's the staff's word against his," Lamarche said. "It's not my job to give people an explanation." The Romney staff had identified Bieber as a protester from a previous event, though he says he wasn't there.
Bieber, for his part, maintains that there's no reason why the Romney campaign would have singled him out. He wrote an open letter to the Romney campaign on his blog, which reads in part:
I hadn't come to New Hampshire to protest, but to listen and learn (and to share some of my experiences on my blog). In fact, I'd come to your offices on Friday to pick up some literature (where I had a pleasant conversation with a young volunteer). I'd also attended Saturday's debate watch party and had a great time talking with your supporters and staff. I was hoping Monday's event might be a nice opportunity to see and hear Governor Romney in person.
The Romney campaign has not responded to requests for comment.