Arkansas Mailer Features Epic Putin/Obama/Pope Photoshop
An exciting Bible seminar.
In Little Rock? A reader sends in this photo of a mailer sent to people in Arkansas, advertising a conference for "Islam and Christianity in Bible Prophecy":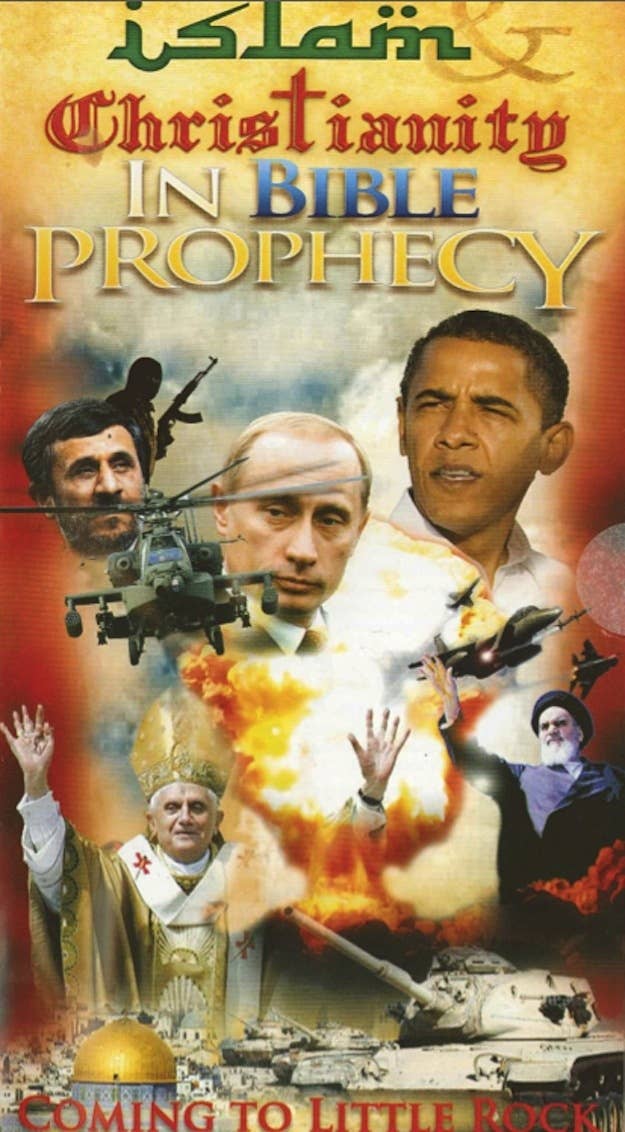 The seminar will be given by Tim Roosenberg, a pastor from Idaho who "has studied prophecy for over 25 years and has discovered that following the interpretation methods of the early church and the reformers results in the most reliable and logical understanding of Bible prophecy," per the bio on his website.
The other side of the mailer: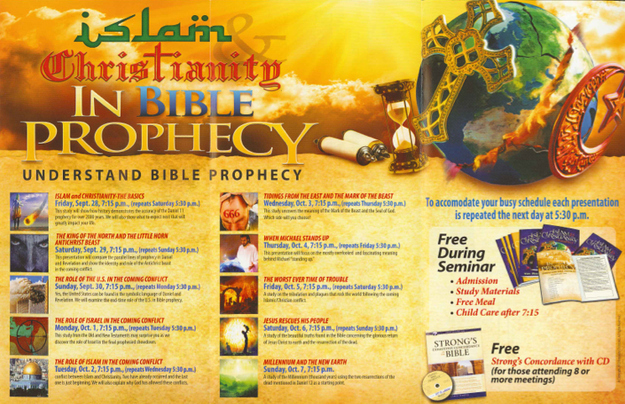 Seminar topics include "Tidings From The East and the Mark Of The Beast" and "The King of The North and the Little Horn Antichrist Beast."
The "mysterious book of Daniel" apparently contains a prophecy about the future in chapter 11 which will be the focus of the seminar, which is free.