Andrew W.K. Disappointed By State Department Cancellation
The self-styled king of partying will not be a cultural ambassador to Bahrain after all. "I'm too party."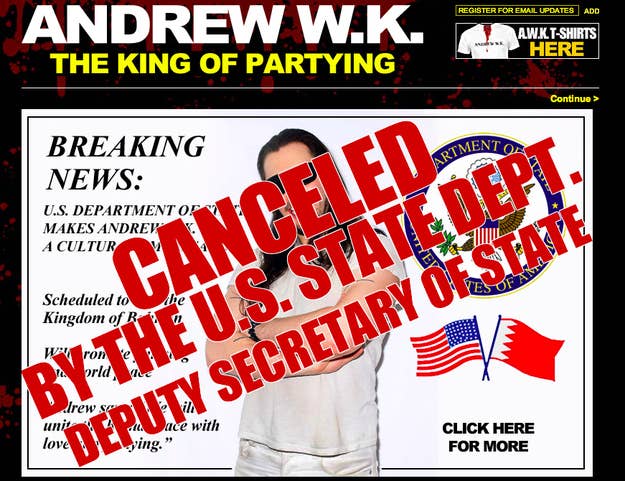 New York nightlife fixture and musician Andrew W.K. wrote on his Facebook page on Monday that he is "blown away" by the State Department's cancellation of his trip as a "cultural ambassador" to the Middle Eastern Kingdom of Bahrain.
"I'm just blown away," W.K. wrote. "After a year of planning, the US State Dept. just canceled my Middle East trip because I'm too party."
DCist reported earlier that W.K., who has released some rock music and briefly had a television show, had been tapped to travel to Bahrain in a diplomatic capacity for the State Department. The State Department then canceled the plans; a spokesperson told Salon that W.K.'s selection had been "a mistake and not appropriate."
Before his trip to Bahrain was nixed, W.K. had written on his website that he was "very privileged and humbled by the chance to represent the United States of America and show the good people of Bahrain the power of positive partying."