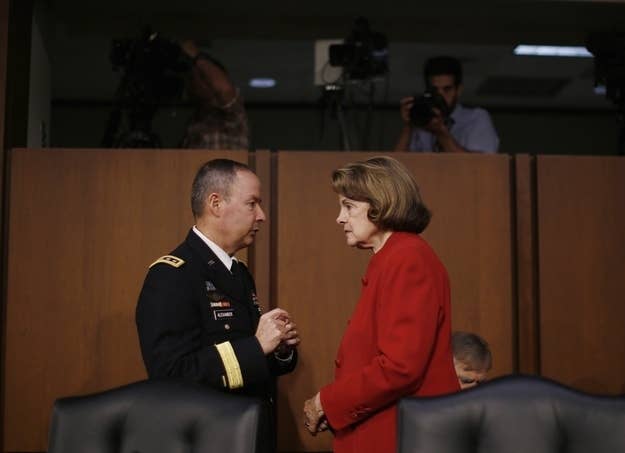 WASHINGTON — A senior administration official rebutted Sen. Dianne Feinstein's statement on Monday that the White House had assured her that they would no longer spy on allies.
"The statement that '…collection on our allies will not continue…' is not accurate," a senior administration official told BuzzFeed. "While we have made some individual changes, which I cannot detail, we have not made across the board changes in policy like, for example, terminating intelligence collection that might be aimed at all allies."
Feinstein, chair of the Senate Intelligence Committee, put out a statement on Monday criticizing the administration for not briefing her committee on the National Security Agency's surveillance of foreign leaders.
"It is abundantly clear that a total review of all intelligence programs is necessary so that members of the Senate Intelligence Committee are fully informed as to what is actually being carried out by the intelligence community," Feinstein said. "Unlike [National Security Agency]'s collection of phone records under a court order, it is clear to me that certain surveillance activities have been in effect for more than a decade and that the Senate Intelligence Committee was not satisfactorily informed. Therefore our oversight needs to be strengthened and increased."
Feinstein, who has defended the NSA in the wake of revelations of large-scale domestic surveillance, said that she was "totally opposed" to spying on U.S. allies. She said that the White House had told her that "collection on our allies will not continue."
A spokesperson for Feinstein did not immediately return requests for comment.