12 Tea Partiers On The Edge
Freshmen who rode the Tea Party wave find themselves in the awkward position of being incumbents. These are the most likely to be one-termers.
1.
Joe Heck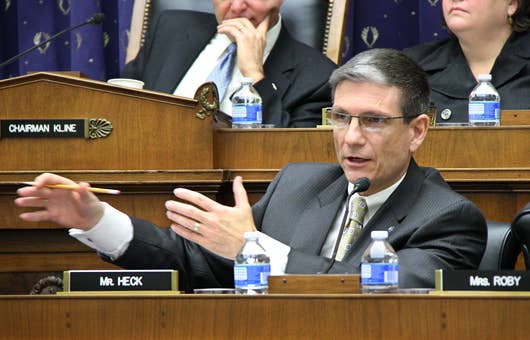 Heck is a first-term Congressman from Nevada, who won in 2010 against incumbent Democratic Congresswoman Dina Titus.
This year, Heck faces a serious challenge in Nevada Assembly speaker John Oceguera. He's also been the subject of a scandal: as BuzzFeed reported last month, Heck's ex-wife accused him of assaulting her in court documents from 1988. He's also representing a district in suburban Las Vegas that has continue to suffer since the housing crisis.
2.
Allen West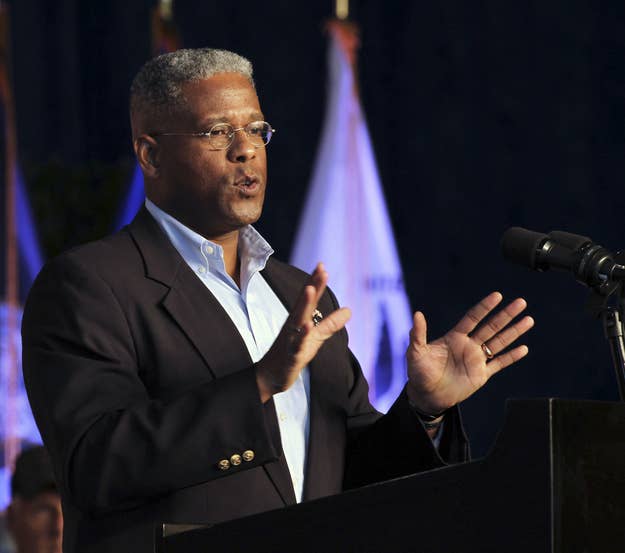 Over the past two years, West, who represents a district in South Florida, has proved himself one of the most talked-about members of Congress. He's a bona fide Tea Party star, as well as a veteran, and has built a national profile. He's one of the most successful fundraisers in Congress, raising more than $10 million in this campaign.
But another victory won't be easy. West is basically neck-and-neck with his challenger, Patrick Murphy, a 29-year-old businessman. And the Democratic Congressional Campaign Committee, eyeing a tight race, is starting to run ads against him. Murphy and the DCCC together could be successful at painting West as just a little too extreme this year. He has accused Debbie Wasserman Schultz of being "vile," "despicable," and "not a lady," and has said that Nazi propagandist Joseph Goebbels would be "very proud" of the Democratic Party, among numerous other controversial statements.
Canseco, who represents southwest Texas' 23rd district, has run for Congress three times, and finally won in 2010. He's known for being controversial — in February, for example, he said that Planned Parenthood is a "front for mass murder."
Canseco's district was redrawn this year and the redistricting may benefit him. But his opponent Pete Gallego has found opportunity in Canseco's conservative views — in a majority-Hispanic district, Canseco has opposed the DREAM act, for example.
In a poll out this week, Gallego leads Canseco by a slim margin.
Dold is a Republican in a blue district of Illinois. His opponent this year is Brad Schneider, a centrist Democrat whose past donations to Republicans became a campaign issue during the primary against 25-year-old former MoveOn organizer Ilya Sheyman.
Dold was swept in on the 2010 wave but isn't an across-the-board conservative; he has sponsored pro-Planned Parenthood legislation, for example. But Dold has signed the Norquist tax pledge and has been vocally against the stimulus, which could put him in the difficult position of being too conservative for his district.
A Democratic poll from last month had Dold and Schneider tied.
5.
Michael Grimm
Grimm, a Staten Island Republican and former FBI agent, came in to office on a wave of endorsements from big-name Republicans like John McCain, Sarah Palin, and New York's own Rudy Giuliani.
But Grimm has come under the spotlight for all the wrong reasons lately; a former fundraiser was arrested, and a probe was launched into Grimm's fundraising. And he was one of the congressmen who attracted attention for a boisterous swim in the Sea of Galilee earlier this year.
He's still leading his opponent Mark Murphy, though Murphy released internal polling last month that put the race within reach.
6.
Ann Marie Buerkle
Buerkle won her seat in an upset over incumbent Democratic Rep. Dan Maffei in 2010 in New York's upstate 24th district.
This year, it's a rematch between her and Maffei — and it's close. The most recent independent poll shows the two tied at 43 percent. And in the same poll, President Obama leads Mitt Romney by 19 points in the district.
7.
Joe Walsh
Illinois congressman Joe Walsh is facing Tammy Duckworth, an Iraq War veteran and amputee, and this is the root of his problems this year.
Duckworth has made a splash and is leading Walsh by nine points in the most recent Public Policy Polling poll. Walsh came under heavy criticism for suggesting that Duckworth talked about her military service too much — a controversy which led to a much-talked-about CNN appearance in which Walsh tried to argue with Ashleigh Banfield by repeating "Ashleigh" dozens of times.
Since then, Duckworth has picked up steam, speaking at the Democratic National Convention, and attacked Walsh for being a "Tea Party loudmouth." In July, it came out that Walsh owed his ex-wife over $100,000 in child support.
8.
Bobby Schilling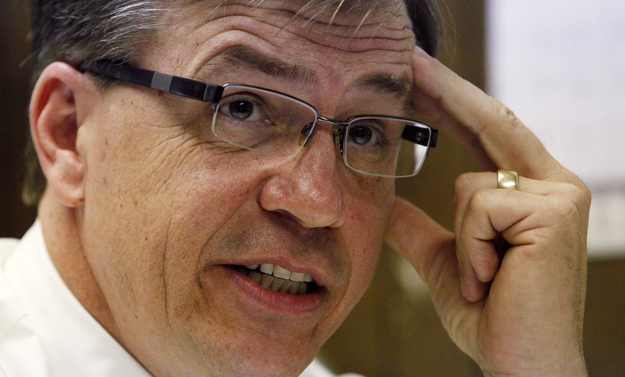 Schilling is another Republican in a Democratic district, this time in Illinois, who was voted in in 2010.
He's running against Cheri Bustos, a former journalist and health care executive. Both are relative political newcomers — this is his first term in Congress, and Bustos' experience extends to her local city council.
The race is viewed as a tossup. Schilling has made a couple blunders lately — first by saying that Hispanic people couldn't learn English easily because they'd never really learned Spanish, and yesterday by walking out on a group of voters asking questions at a town hall.
9.
Sean Duffy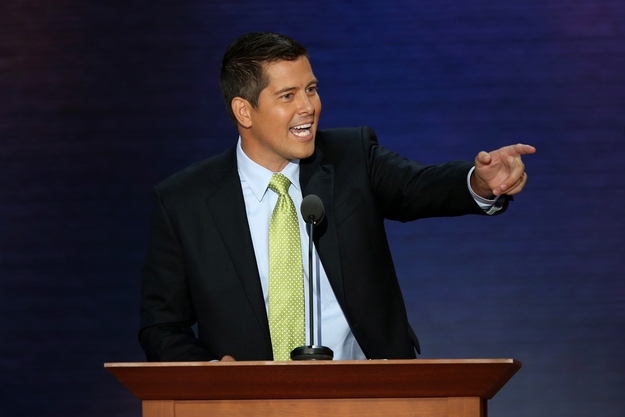 Sean Duffy represents Wisconsin's northwestern 7th congressional district, which went for President Obama in 2008. He's also famously an alumnus of MTV's "The Real World," having appeared on the show in 1997 in Boston. (Duffy also participated in a Real World: Road Rules Challenge in 2001 in Cabo San Lucas.
Duffy finds himself in a close race with State Senator Pat Kreitlow, who also has a TV background as a local news broadcaster. Wisconsin is an important swing state on the presidential, senatorial, and House levels this year, and the DCCC started running ads against Duffy in August.
10.
Daniel Webster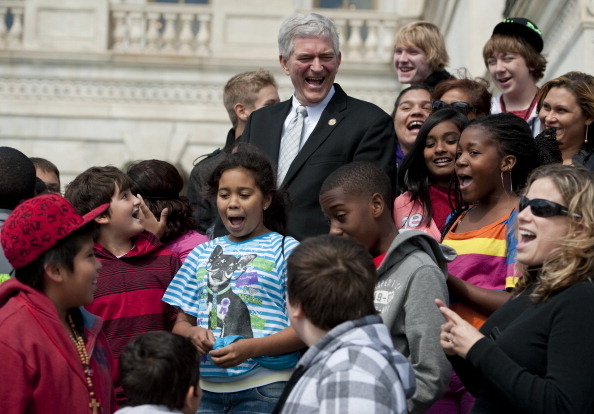 Another Florida congressman, Webster used to be Speaker of the Florida Assembly.
He's running against Val Demings, a former Orlando police chief who, according to the Tampa Bay Times, is "pegged as a rising star." She introduced Bill Clinton at an event recently in Orlando.
Webster isn't in as much trouble as some of the other names on this list, largely due to redistricting that benefits him. However, outside groups have been spending more on Demings than on Webster.
11.
Chip Cravaack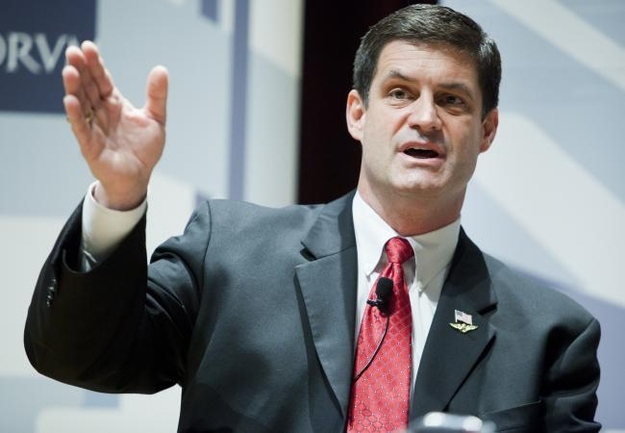 Cravaack is a Navy veteran who won his seat in a Democratic district in northeastern Minnesota.
Democratic polling at the end of August showed his opponent, former Rep. Rick Nolan, with a slim lead over Cravaack. Both have attracted national interest — and national groups spending money on trying to knock them out.
To Cravaack's advantage, he has far outraised Nolan so far.
12.
Dan Benishek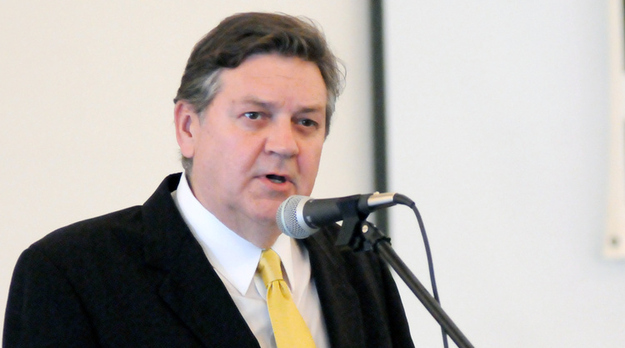 Benishek represents Michigan's First district, the former domain of Bart Stupak.
Benishek, like Duffy, spoke at the Republican National Convention this year, and Speaker John Boehner fundraised for him in Grand Rapids earlier this month.
Roll Call rates his race against Gary McDowell (whom he ran against in 2010 also) as a tossup. He's been the target of outside spending from the DCCC, unions, Americans United for Change, and the League of Conservation Voters.