Yemen is in the middle of a humanitarian crisis, and the country's children are bearing the brunt of the tragedy.
Nearly 1.5 million children there are acutely malnourished, according to international aid organizations. Save the Children estimated that a third of all children under five in Yemen fall into this category. Of those, about 370,000 are said to be suffering from severe acute malnutrition — it means they are 10 times more likely to die than malnourished children because their immune system has been dramatically weakened.
As that figure continues to rise, images like this are emerging from the country, where a civil war broke out last year.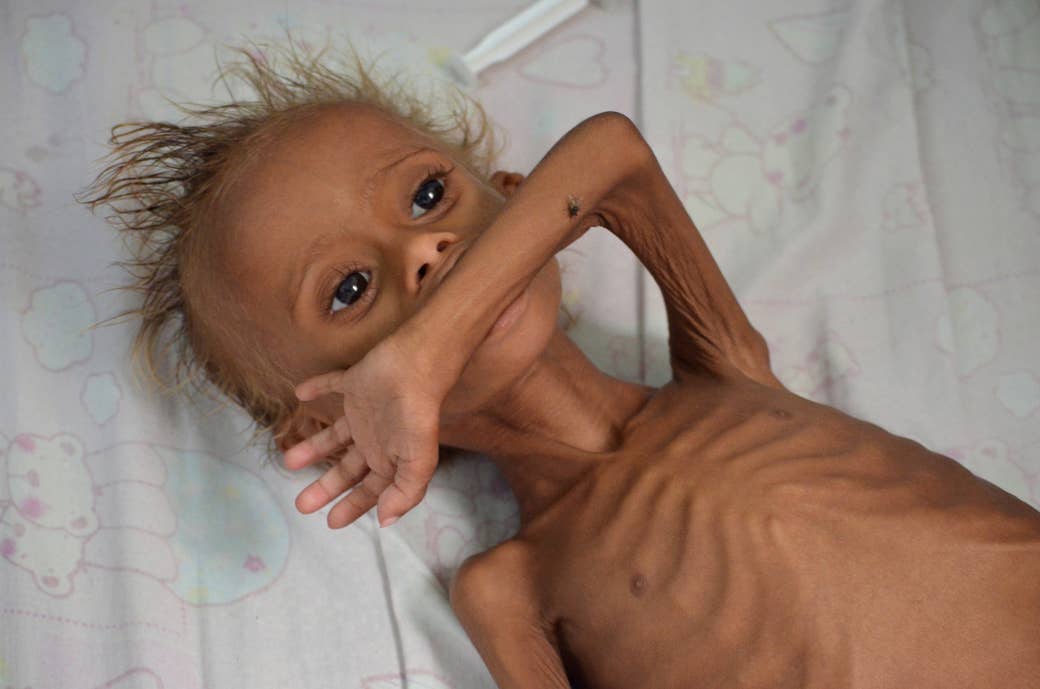 Despite some international attention, the situation has continued to deteriorate. The conflict has pushed the country to the brink of famine; in many remote villages, mothers themselves are too malnourished to feed their children.

Majed Ayyash, a 21-month-old child who suffered from severe malnutrition, is one of the fortunate ones in the country's capital, Sanaa, because his family managed to get him to a hospital.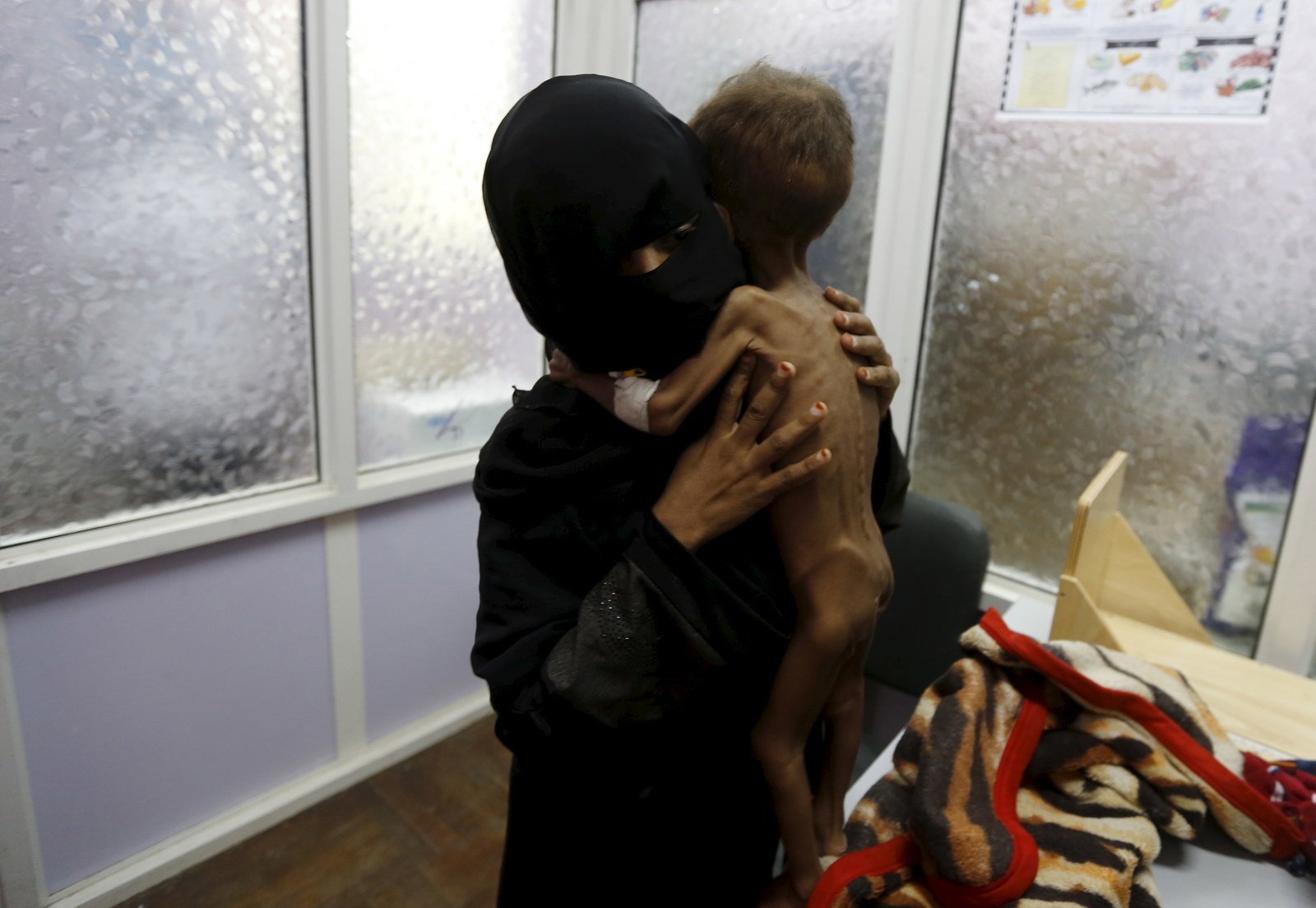 But even when families manage to get their children medical help, the remaining doctors and nurses are forced to work with limited supplies and almost no equipment. A number of medical facilities in the country have been frequently targeted by airstrikes.
Footage obtained by Save the Children — the UK-based humanitarian group has operated in the country since 1963 and supports 160 facilities there — and provided to BuzzFeed News shows children on ventilators, struggling even as they receive treatment in a Sanaa hospital.
A full-blown civil war began in February last year after Shiite rebels, known as Houthis, forced President Abdrabbuh Mansour Hadi to flee Sanaa. Since then, the Houthis have continuously clashed with Hadi, who is supported by local militia and tribespeople in the predominantly Sunni south of the country. Hadi says the Houthis are proxies for Iran, an allegation that Iran has denied. As a result, the Saudi-led coalition that has offered its support to Hadi has been engaged in airstrikes that have claimed thousands of lives, many of them civilians.

Yemen, which imports 90% of its food, already had one of the highest malnutrition rates for children in the world before the outbreak of war, according to the Associated Press. Nearly 18 months into a Saudi-led blockade, the situation has become worse.

This is 2-year-old Hanadi Dawod. He had acute malnutrition because his family was unable to afford food for him.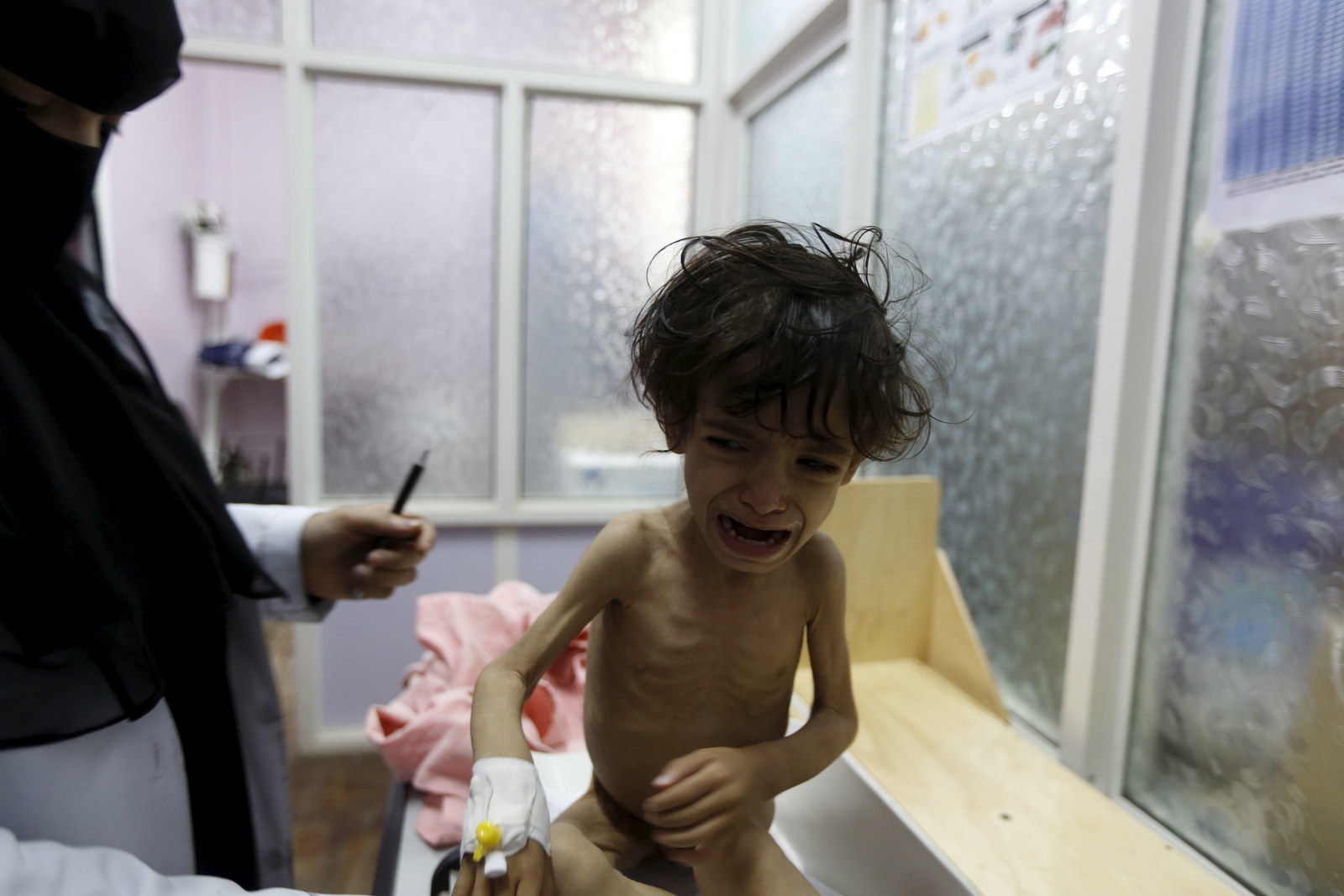 Since the beginning of the war last year, the average cost of a food basket has gone up by 26%. Since April, the price has increased by 13%, according to a World Food Program Market Watch report in July. The situation has become so dire that according to Doctors Without Borders, it had to increase its staff's wages by up to 50% in some regions just so they could continue to buy food.

In March, 10 out of 22 governorates in Yemen were considered on the brink of famine. Now, all but two are, according to a recent BBC report.

Ali Mohammed al-Tawaari, a six-month-old boy, was being treated in Sanaa for acute malnutrition and other complications.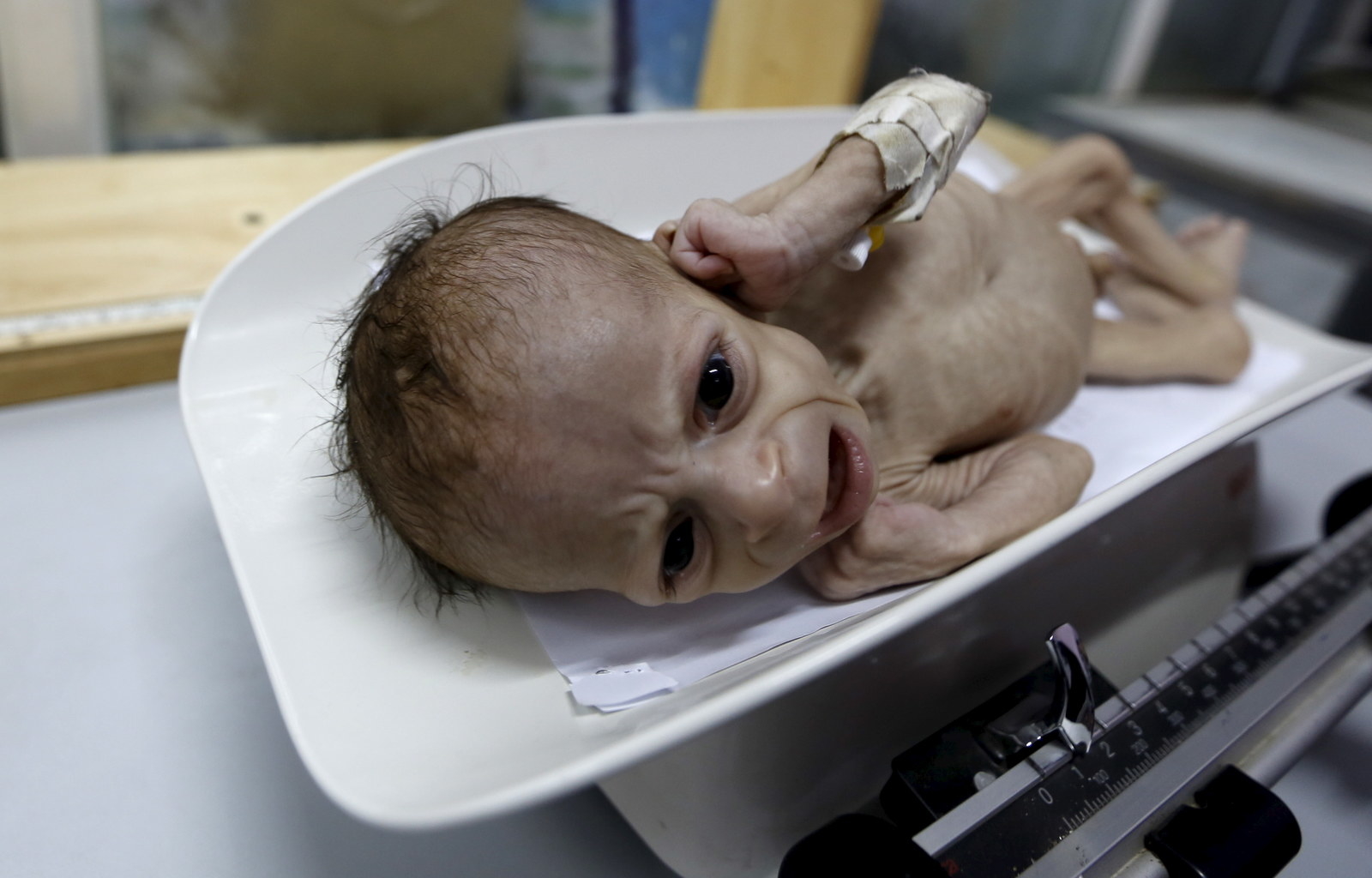 "If you look at his face, you can see that death is approaching," Ali's mother, Wadha, told Reuters, as they photographed her son in June last year. No one knows if Ali survived.
In an interview with the BBC, Ashwaq Muharram, a Yemeni doctor, said that she was using her own money to buy medicine and food for her patients.
"The rich are now the middle class, the middle class are now the poor, and the poor are now starving," she said.