A photo series recently profiled by an international photo agency on Instagram has been criticized as the latest example of "poverty porn."
Photographer Alessio Mamo's work was featured on the World Press Photo (WPP) Instagram account, which has almost 1 million followers, after he won second prize in one of its competitions this year.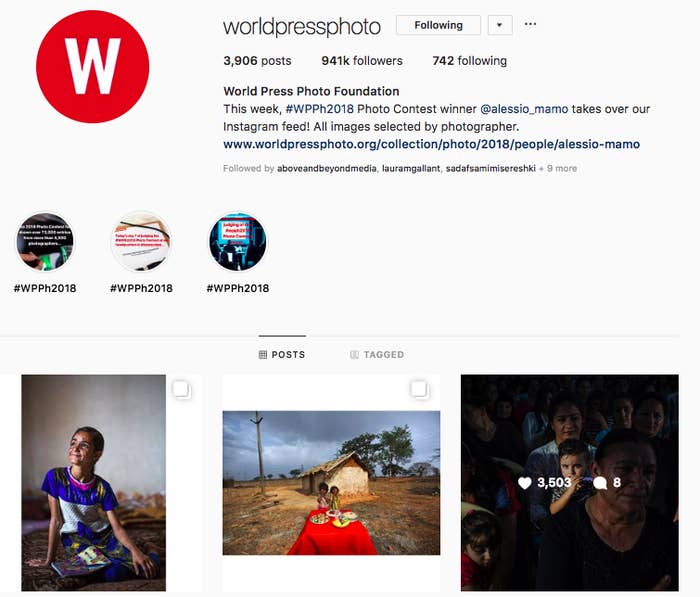 The project, titled Dreaming Food, was shot last year in Uttar Pradesh and Madhya Pradesh, in northern India.
Mamo, an Italian who has worked in photography since 2008, mainly shoots subjects related to the European refugee crisis.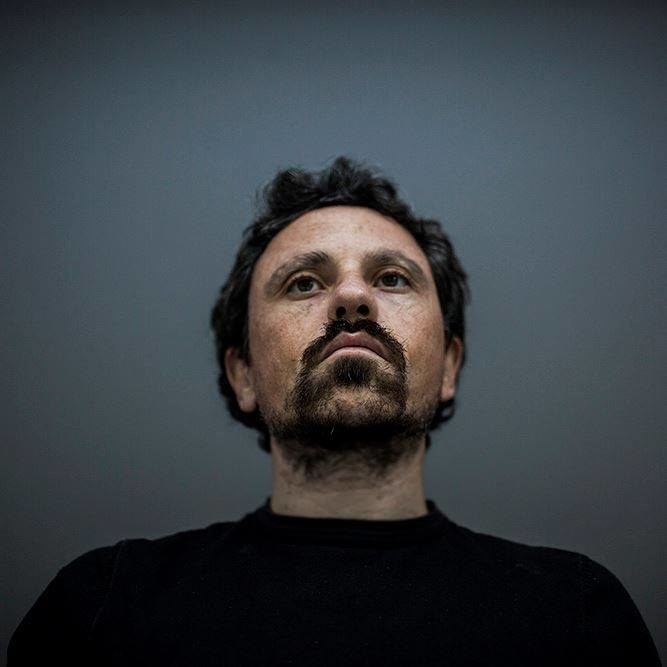 The photos were a "conceptual project about the hunger issue in India," Mamo explained in a caption on the post.
"I brought with me a table and some fake food, and I told people to dream about some food that they would like to find on their table."
Mamo wrote that "the idea of this project was born after reading the statistics of how much food is thrown away in the West, especially during Christmas time."
But people have savaged the premise of the photos, with many of the comments directed toward WPP's decision to publish the images.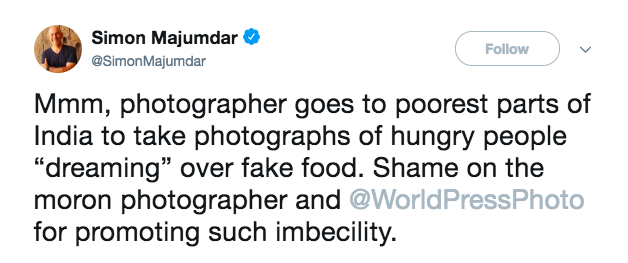 Many people felt that the setup was incredibly exploitative.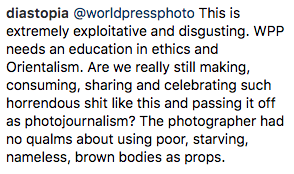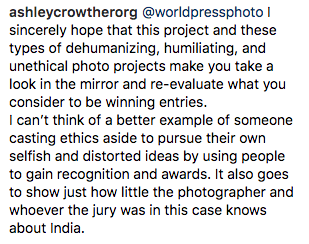 The images — and the concept — are profoundly disrespectful and upsetting, according to a lot of people online.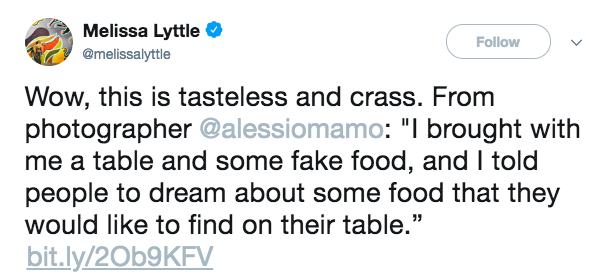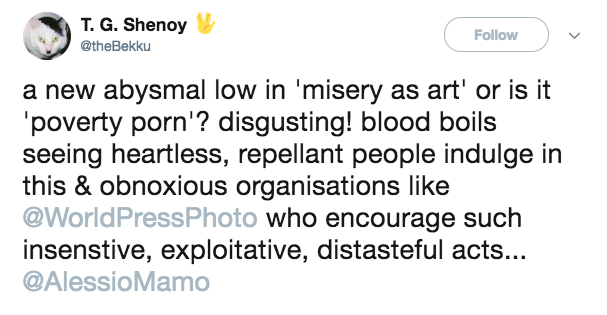 The WWP told BuzzFeed News that it was a "platform for photographers, rather than the commissioning publisher" and directed further inquiries to its statement on Medium.
The WPP said Mamo was selected to take over the account after winning second place for his photograph of 11-year-old Manal, a victim of a landmine in Iraq.
The statement went on to say that the organization gives "guidelines" to photographers taking over the Instagram account — as Mamo had done between July 16 and July 22.
"The photographers are responsible for selecting their work to show and writing their captions," the statement said. "Above all else, we ask photographers to be transparent about what they do, how they do it, and why they do it."
It continued that none of the other photographs featured on the account (aside from Manal) had been recognized by the WPP. It added: "Being a platform we do not limit photographer's choices beyond the guidelines provided, and we ask the photographers to respond directly to the audience when questions arise."
In the comments below his photos, Mamo himself responded to the criticism.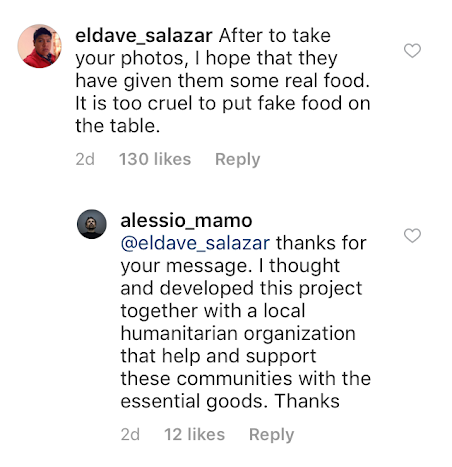 In another reply he explained his "conceptual project" was intended to criticize Western food waste. He said that his intention had been to represent, "in a stereotyped way," the Indian landscapes to reinforce the concept.
"This was the idea behind [it], maybe I did it wrong, or maybe just you don't like or you think it's unethical," he wrote. "I always try in my photojournalistic projects and approach to break stereotypes and be careful of not misrepresent[ing] the society I am with, [and by] trying to engage with the people."
Later, responding to the criticism, Mamo said: "I'm a human being and I can make mistakes. I want to offer my deepest apologies to anyone who felt offended and hurt by this photos, and to the people I photographed."
In a statement on Medium, he wrote that he had only intended the project to "let western people think, in a provocative way, about the waste of food."
"Maybe it did not work at all, maybe I did it in the wrong way, but I worked honestly and respectfully with all the people involved."
He continued that he never intended to discredit those involved in the project, and had worked with a respected NGO to ensure that those photographed were comfortable doing so.
"I'm always open to be criticised in my work, but I have never in my life felt hate like the comments directed at me in recent days," he said.
BuzzFeed News has contacted Mamo for further comment.