Turkish leader Recep Tayyip Erdogan has called women who choose not to have children "incomplete" and "deficient."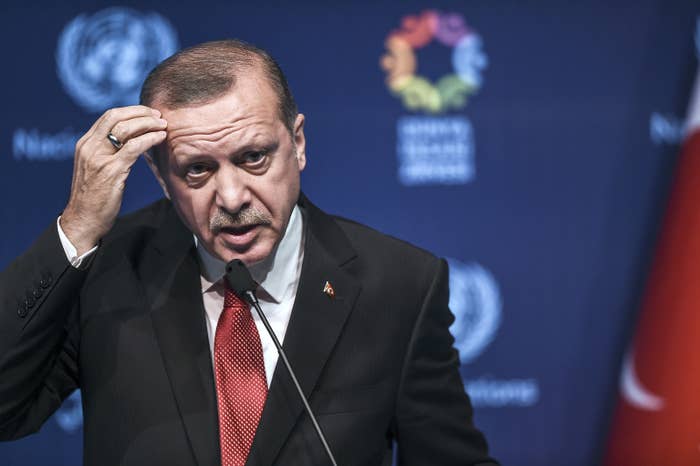 The Turkish president was addressing the Women and Democracy Association (KADEM) conference on June 5 in Istanbul, where he opened a new building for the association.
"A woman who abstains from maternity by saying 'I am working' means that she is actually denying her femininity," Erdoğan told the crowd, according to the Hurriyet Daily.
He went on to say: "A women who rejects motherhood, who refrains from being around the house, however successful her working life is, is deficient, is incomplete."
Finally, Erdogan recommended all women should have "at least" three children.
Unsurprisingly, Erdogan's comments didn't go down well on social media.
It is a familiar theme for the president, who has four children himself. He urged Turkish women last week to have more children, and branded contraception "treason." Those comments also went down ~spectacularly~ badly with feminists and equality campaigners in the country.
Turkey's population has risen sharply in recent years. Since 2000, the population has climbed to 78.741 million from under 68 million — but Erdogan seemingly wants more.