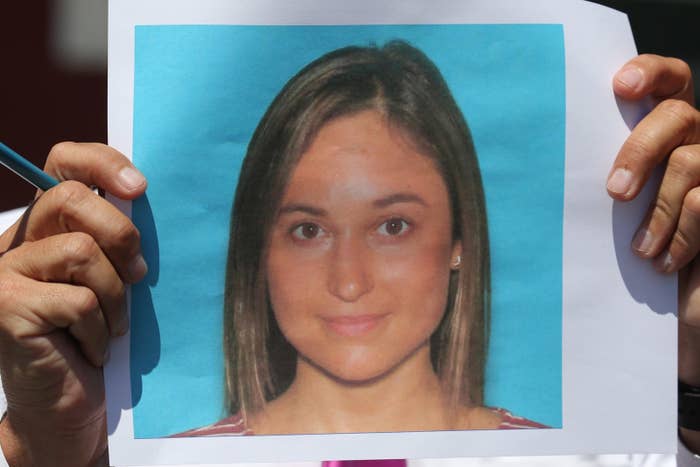 A 27-year-old woman was murdered in broad daylight as she jogged near her mother's home outside Princeton, Massachusetts.
The body of Vanessa Marcotte, a Google account manager who lived in New York City, was found in a small wooded copse roughly half a mile from her mother's home on Brooks Station Road at around 8:20 p.m. Sunday.

She was reported missing by her family after she failed to return from her afternoon walk. A K9 unit later discovered her body.
District Attorney Joseph Early Jr. declined to comment on Marcotte's injuries, although he confirmed an autopsy will be performed.
In a press conference in Princeton town hall on Monday, Early said the local force was dealing with "a horrible set of facts, horrible circumstance".

"We don't know if this was a random act," Early said. "We are asking residents of Princeton and surrounding areas to use an abundance of caution."

Michelle Powers, chief of Princeton police, also urged residents to be careful. "Pay attention to surroundings. If you see anything suspicious or out of place, contact police," she said during the same press conference on Monday.

A official close to the investigation, but speaking on the condition of anonymity, told the Boston Globe the force was investigating the possibility Marcotte had been sexually assaulted, and she had suffered burns to her feet, hands, and face.
The murder has left the small Massachusetts town in shock. Stan Moss, chairman of the Board of Selectmen, told the Boston Globe in his 33 years in the town there had been nothing like it. "We're rural and quiet and a lot of people don't lock their cars and leave their doors open. It's a shock."
The Boston University graduate had worked for Google since January last year.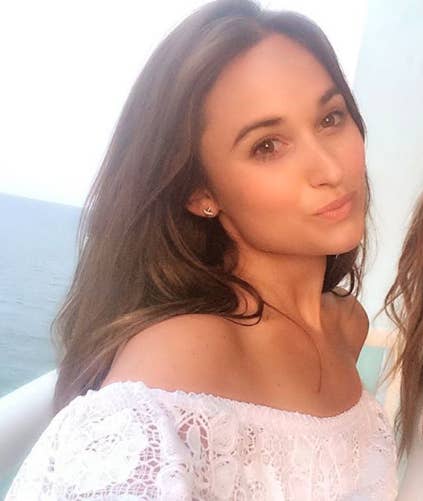 A Google spokesperson said the company was "deeply shocked and saddened" by the news. "Vanessa Marcotte was a much loved member of the Google team, working in our New York office for the last year and a half and known for her ubiquitous smile, passion for volunteer work and love of Boston sports," they said.
Boston University College of Communication, where Marcotte graduated in 2011 according to her LinkedIn profile, also paid its respects. "We're so terribly sad for her family and friends," Colin Riley, the executive director of media relations at the university told ABC. "They're in our thoughts and prayers."
It follows the daylight murder of 30-year-old NYC resident Karina Vetrano, who was raped and killed while jogging in Queens. The NYPD have made no arrests.
Vetrano's body was found by her father, Phillip Vetrano, a retired firefighter, in the Howard Beach area shortly after 10:30 p.m. on Tuesday last week. An autopsy ruled she was strangled to death.
During Monday's press conference, Early emphasized there was "nothing at this point" to connect the two cases.