This Is Why More Than 100,000 People Have Fled Myanmar
At least 123,000 Rohingya Muslims have left Myanmar in recent weeks, marking a spike in those fleeing alleged persecution by the Burmese military.
At least 123,000 people from the Rohingya community, a Muslim minority in Myanmar, have been forced to flee over the border to nearby Bangladesh, the UN refugee agency said on Tuesday.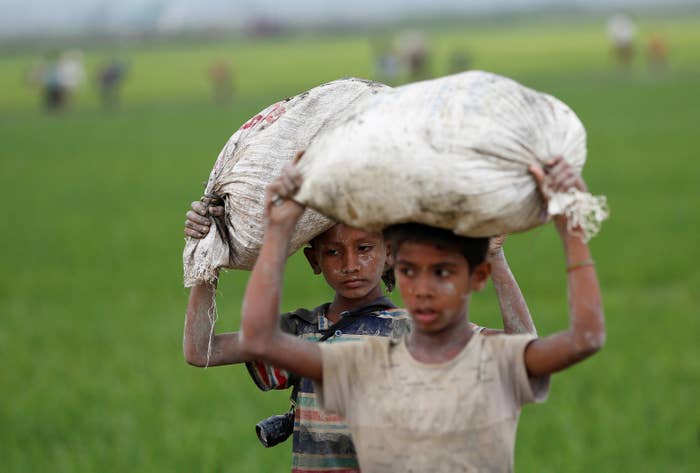 Videos and images shared on social media showed scores of people fleeing.
Prior to this exodus, hundreds of thousands of Rohingya had already fled Myanmar (previously known as Burma), with an estimated 400,000 already in Bangladesh.
While this surge in people escaping the country only kicked off recently, the violence and discrimination against the Rohingya people in Myanmar has been ongoing for decades.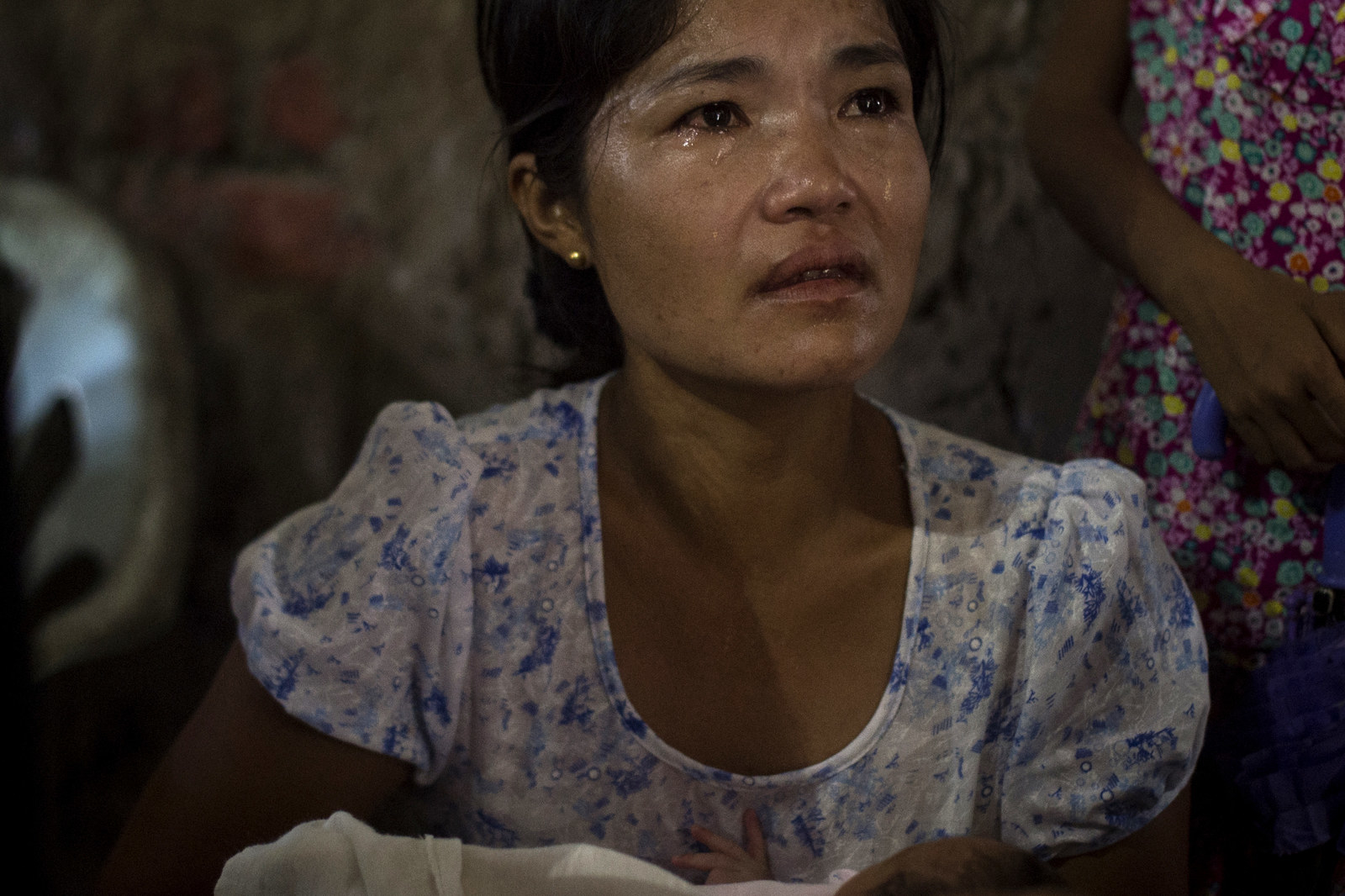 Much of the abuse suffered in Myanmar hinges on the country's 1982 Citizenship Law. The legislation essentially denies the Rohingya any rights as citizens, in effect making them stateless.
The current parliament agreed just last week not to amend this law. Instead, the parliament believes — as does much of the country, including former human rights advocate and ruling party leader Aung San Suu Kyi — that the Rohingya are not Burmese citizens, and treats them as illegal immigrants, despite the community's roots in the country going back centuries. They claim the Rohingya are actually Bangladeshi — something Bangladesh's government denies.
If anything, the laws against the Rohingya have only grown harsher over the years. A 2015 law, passed under pressure from Buddhist nationalists, prevents the Rohingya from marrying without a license. As children, Rohingya are barred from public schools and have to be educated privately — a luxury most cannot afford — or in schools run by imams.
The death toll rose quickly. Almost 400 people — including 29 members of the Burmese military — were killed in the clashes following the ARSA attack, the Associated Press reported.
The response by the Burmese army has been disproportionate, according to activists. "It is probably the worst genocidal attack by Burmese military in the last 30 years," Malik Mujahid of Burma Taskforce USA told BuzzFeed News of the latest outbreak of violence.
His fears were echoed by Ro Nay San Lwin, a Rohingya activist who has documented a number of alleged atrocities, who said that the latest outbreak of violence was being used by the Burmese military as an "excuse" to "indiscriminately" kill.
"Many children have been killed," he told BuzzFeed News from Geneva, "many women, many elderly. They are indiscriminately killing."
One 25-year-old Rohingya man, referred to as Abdullah, told Reuters: "The situation is very terrifying, houses are burning, all the people ran away from their homes, parents and children were divided, some were lost, some are dead."
Human Rights Watch has said that at least 10 areas of predominantly Rohingya homes have been torched. Videos and photographs taken by villagers and activists on the ground also purport to show the devastation as they fled the scene.
In response, a Burmese military spokesperson claimed that it was the Rohingya insurgents who were setting fire to their homes. But as Ro Nay San Lwin asked, "Why would they set fire to their own homes?"
International organizations have condemned the violence.
UN spokesman Stéphane Dujarric said in a statement Wednesday that Secretary-General António Guterres was deeply concerned for the safety of civilians and condemned the violence.
"This cannot lead to a repeat of last year's vicious military reprisals responding to a similar attack, when security forces tortured, killed and raped Rohingya people and burned down whole villages," Amnesty International also warned in a statement last week.
But Ro Nay San Lwin said: "The international community has said it is doing something, but it's never happened: There is no action, and the situation is getting worse."
Many expect the situation to deteriorate further before it improves.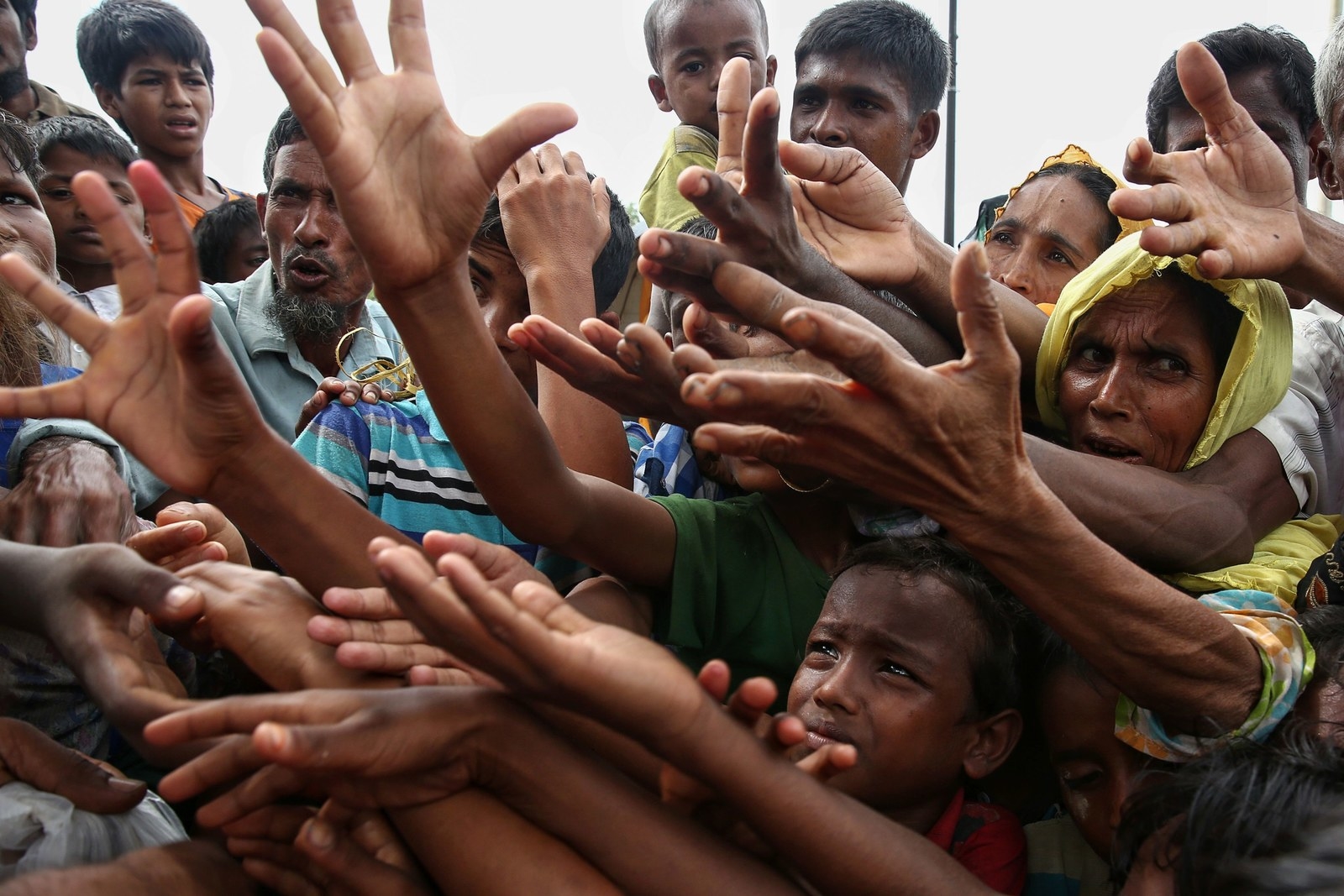 A UN investigation at the beginning of the year found systematic abuses against the community that could be indicative of crimes against humanity. "They are facing a slow genocide," Mujahid said.
"The government policy is that they want to wipe out the whole Rohingya population," Ro Nay San Lwin said. "They don't accept that we belong to Burma."
Governments have also pushed back against accepting the Rohingya as refugees. The Indian government said earlier this month said that they would attempt to return some 40,000 Rohingya currently in the country, despite an international outcry. Back in 2015 the Malaysian authorities also tried to get rid of the Rohingya, telling them to "go back to your country".
But, Ro Nay San Lwin said, "We have nowhere to go."
CORRECTION
Aung San Suu Kyi is the current leader of the ruling party in Myanmar. A previous version of this story said she is the country's president.