This is one of two puppies rescued by animal rights activists ahead of the Yulin Dog Festival in China.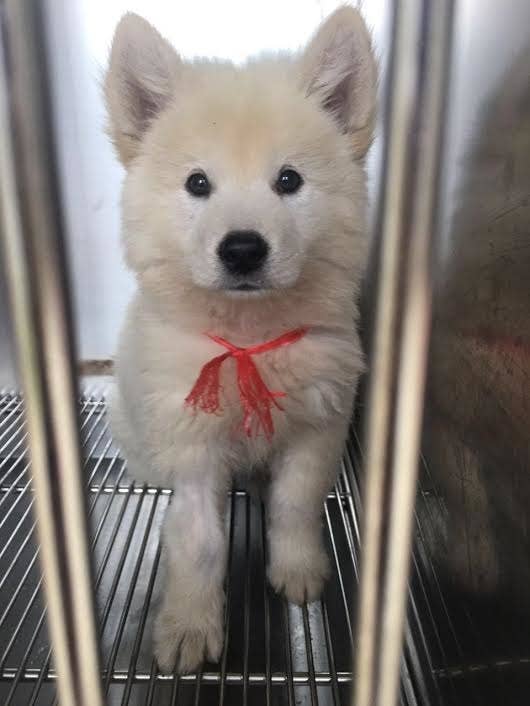 The pups were among 54 dogs and cats rescued by Humane Society International (HSI) activists the week before the festival.
"It's so upsetting to think what these little puppies have probably been through, and remarkable that they've bounced back to be so trusting and playful," Wendy Higgins, of the HSI, said in a statement to BuzzFeed News.
This adorable bunch of puppies were taken from a slaughterhouse near Yulin.
Vets helped clean them up after activists negotiated to get the pups released.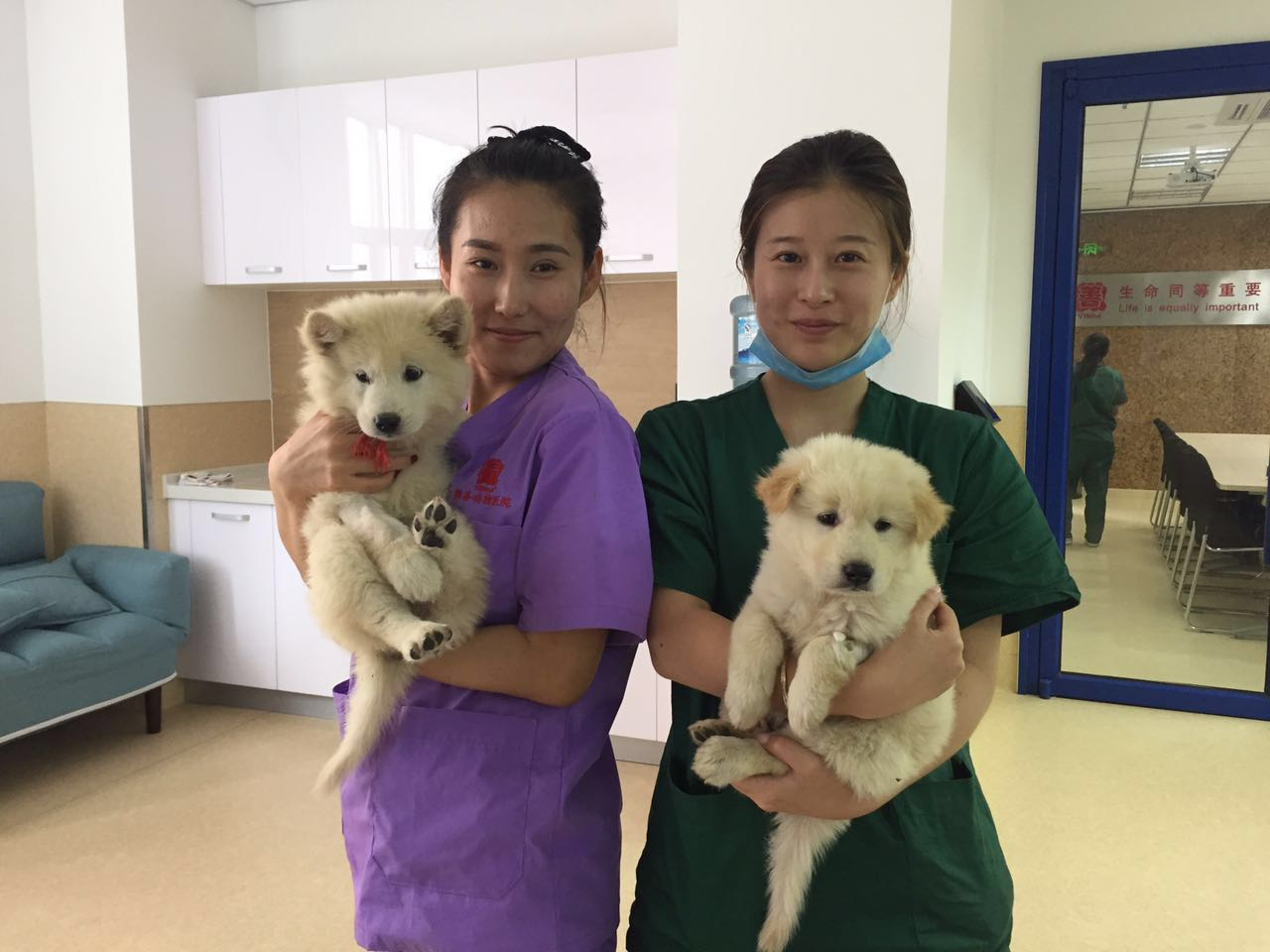 Hi pup!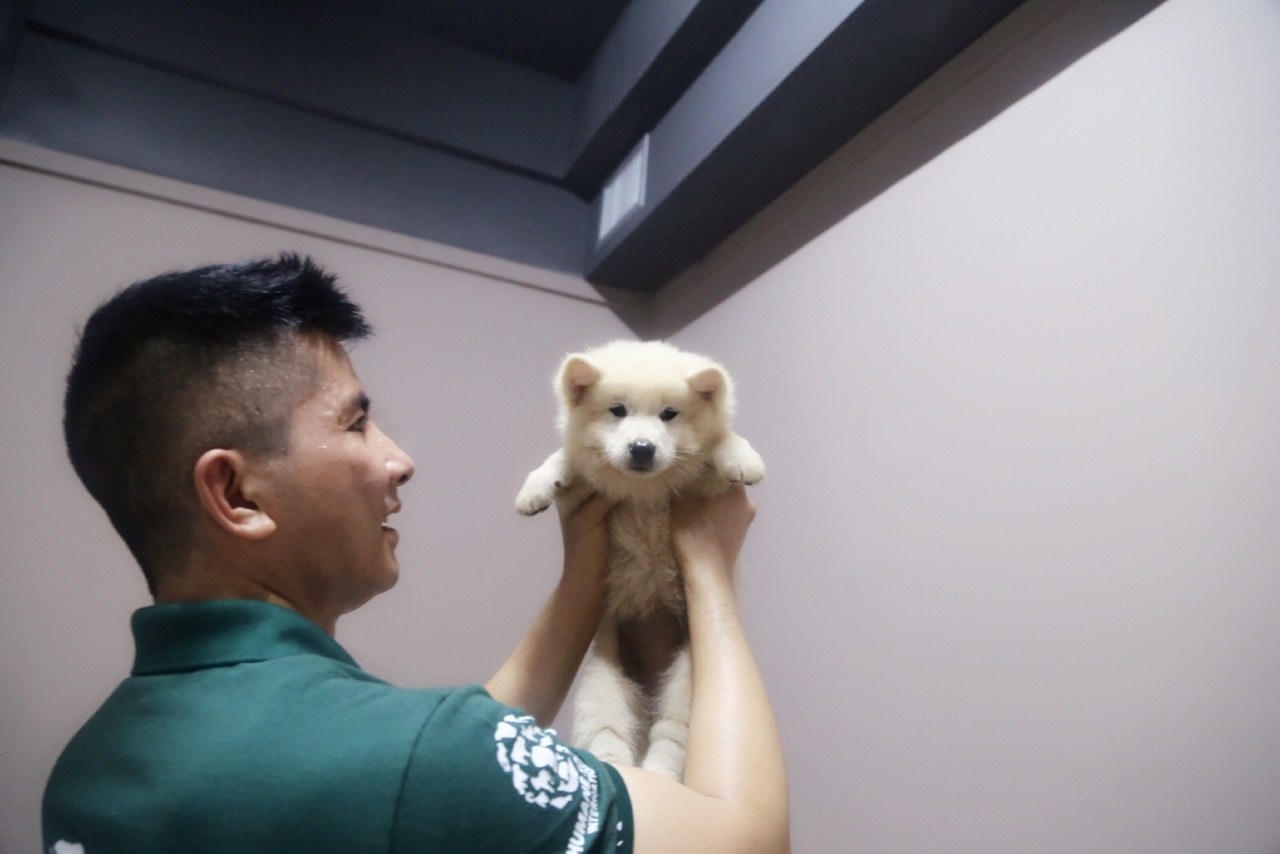 Here they are having their first drink after they were rescued.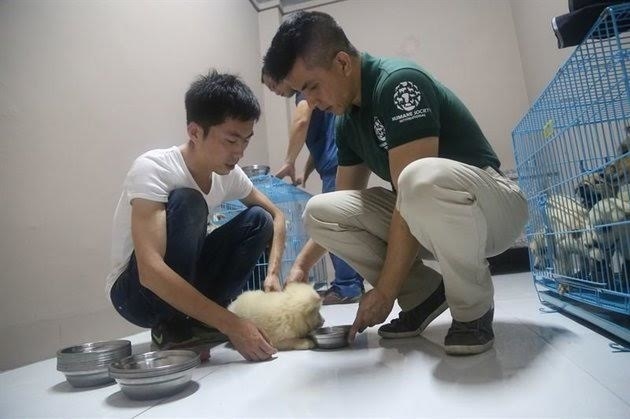 They are due to be flown to the U.S. on Thursday, and will touch down in Washington on Friday.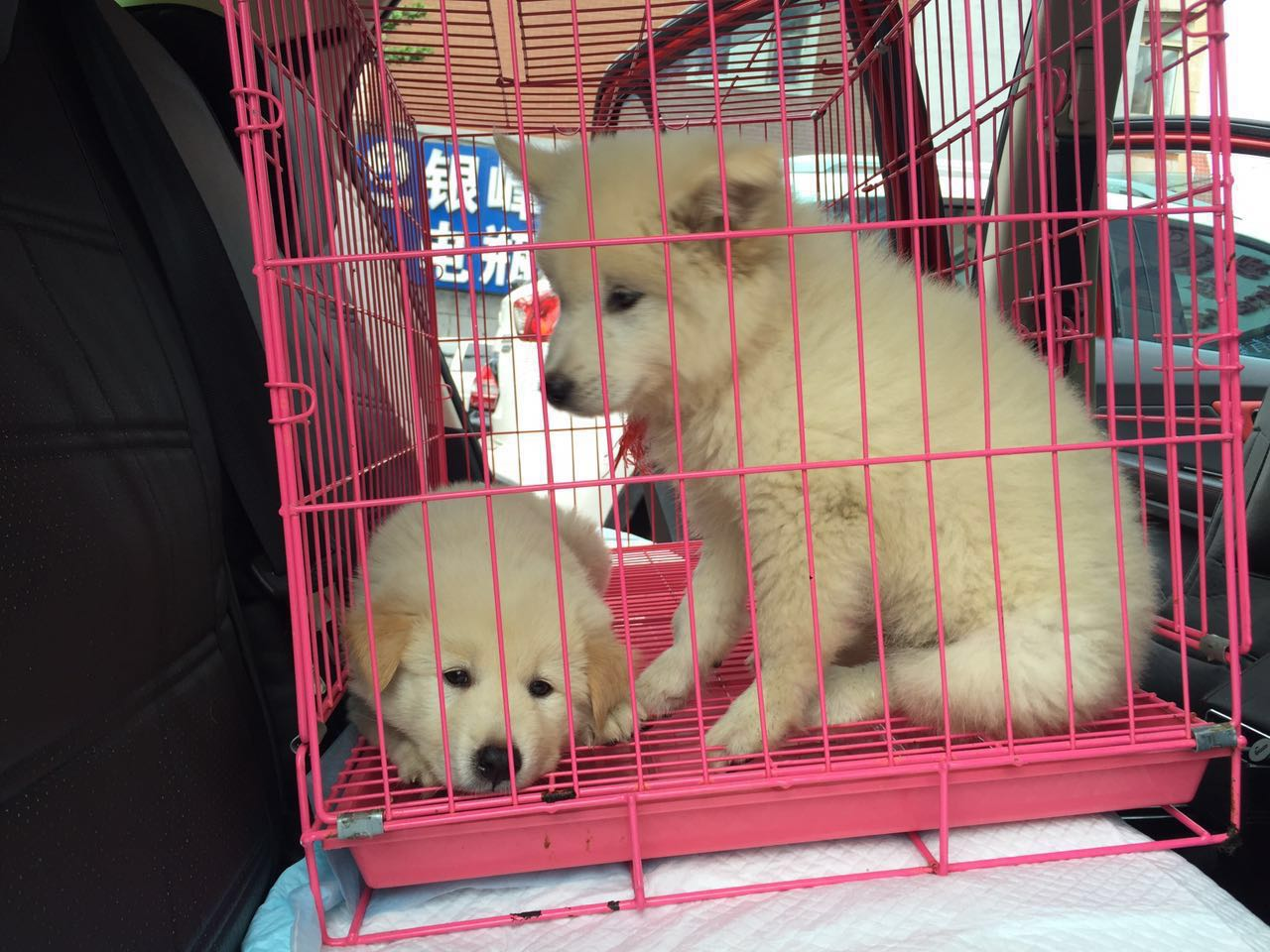 The puppies, along with the other rescued animals, will be housed at the Washington Animal Rescue League, in Washington, D.C., before being put up for adoption.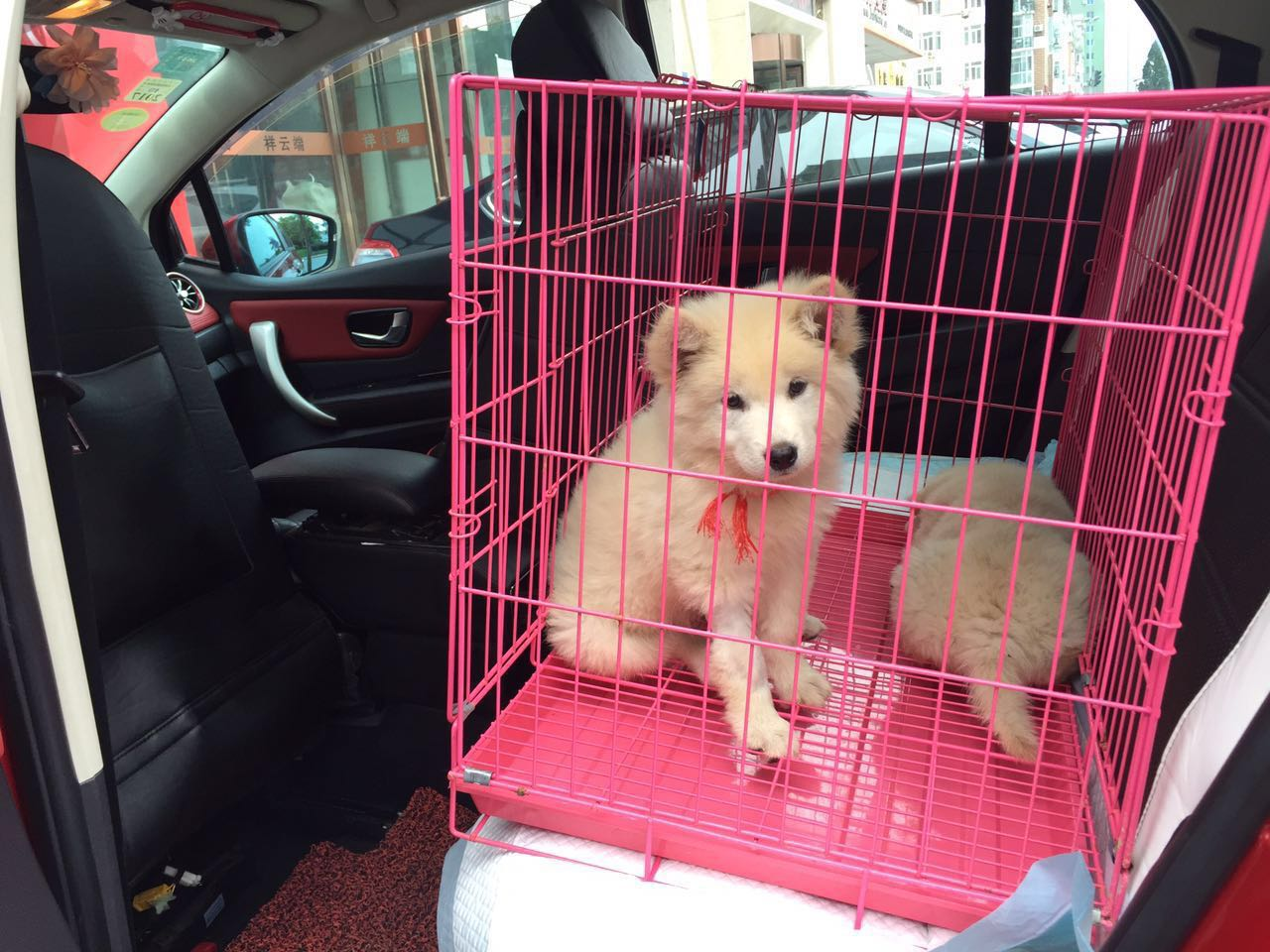 The annual dog meat festival, held in the city of Yulin in southern China's Guangxi province, is responsible for the slaughter of approximately 10,000 animals every year – despite increasingly loud condemnation from animal rights campaigners.