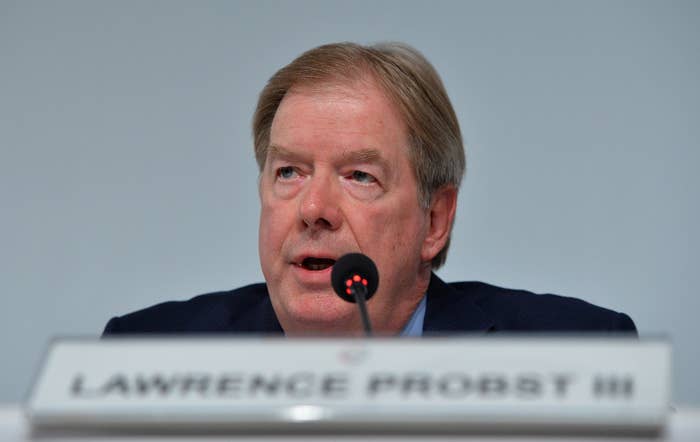 The chair of the US Olympic Committee has defended the organization's CEO Scott Blackmun, who is under intense pressure to resign over how allegations against disgraced gymnastic doctor Larry Nassar were first dealt with.
Larry Probst told reporters in Pyeongchang on the eve of the Winter Olympics that Blackmun "did the right thing at every turn" handling allegations against Nassar.
"We think that he did what he was supposed to do," Probst said of Blackmun.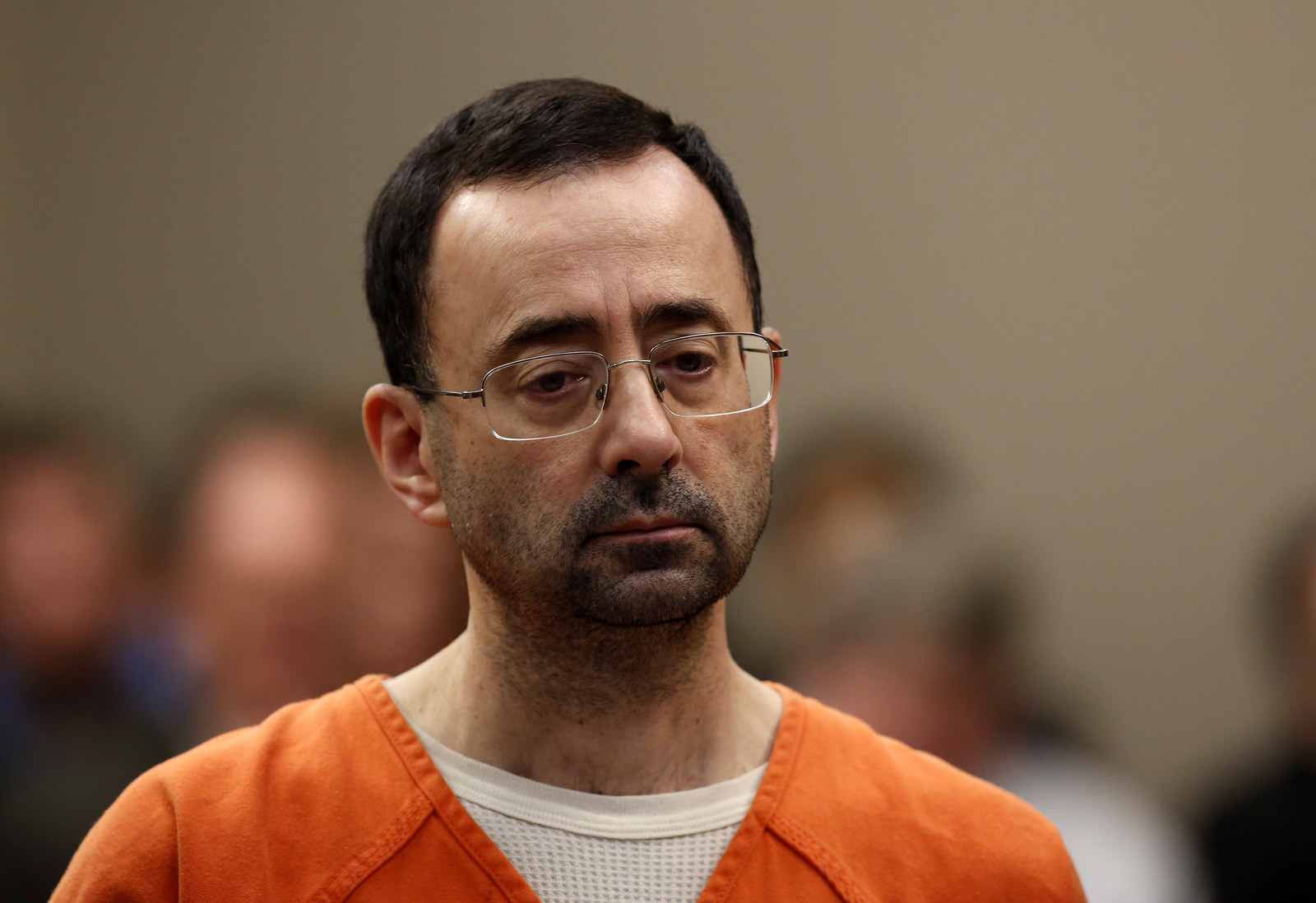 Probst opened his press conference by apologizing to all of Nassar's many victims: "To the women, both those who chose to testify and those who did not, who have demonstrated tremendous bravery, poise, and strength in the most difficult circumstances imaginable, let me say this: The Olympic system failed you and we are so incredibly sorry."

The USOC — which has oversight over US Gymnastics, which employed Nassar — did not comment during the trials when more than 200 women, some of them Olympic medalists, came forward and testified about the abuse they had suffered by Nassar.

Aly Raisman, a multiple Olympic gold medal winner who survived Nassar's abuse for years before speaking out, condemned the USOC's inaction during the trial.
She said statements about caring for athletes allowed the organization's officials to "look away from the problem."
Probst said the USOC would fully cooperate with an independent investigation, conducted by the Ropes and Gray law firm in Boston, examining "who knew what," but that until its conclusion Blackmun would remain as CEO.
Angela Ruggiero, a USOC board member who was also present at the conference, told reporters: "To this point he's done a phenomenal job."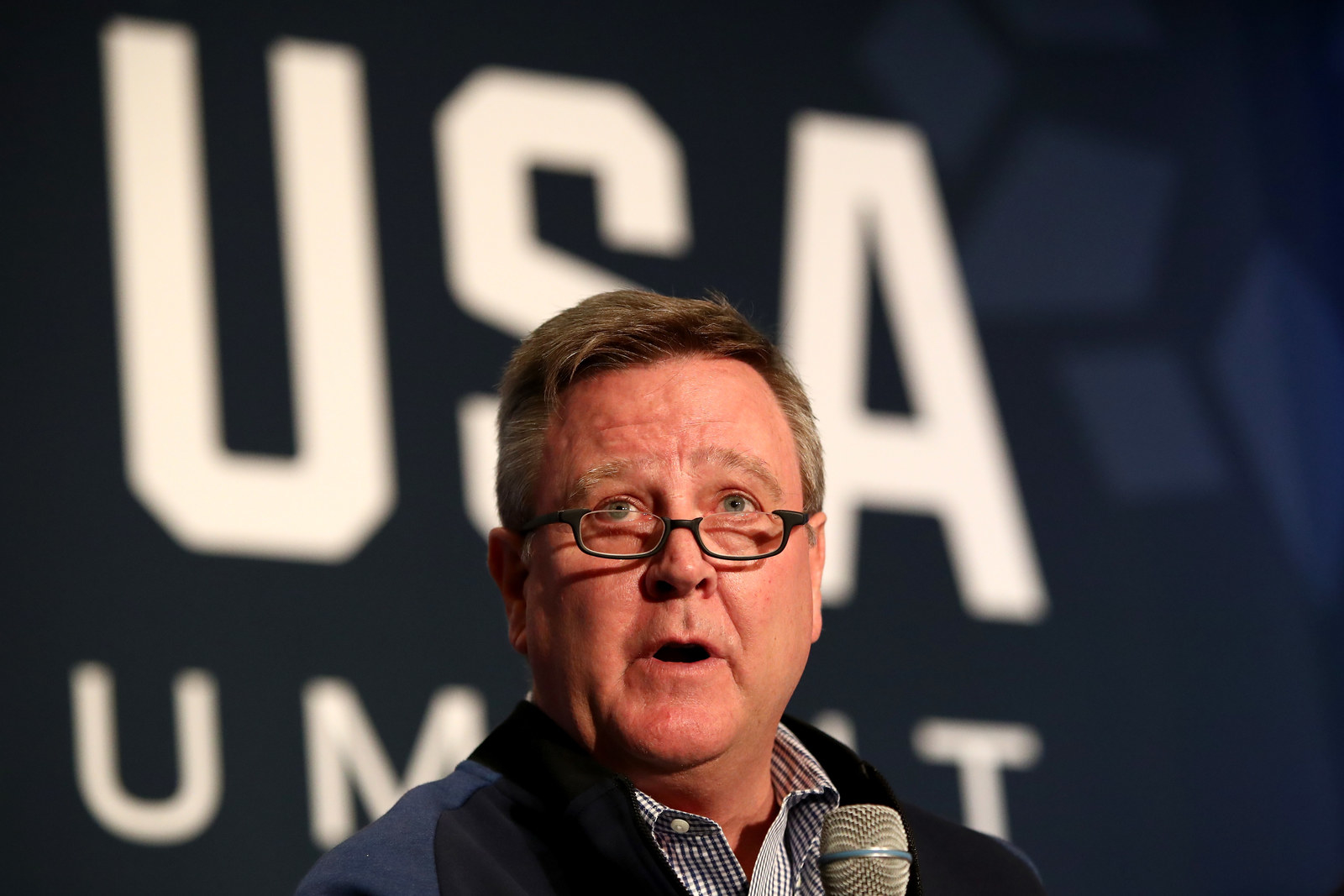 Blackmun, who is not present in South Korea as he is undergoing cancer treatment, was also defended by USOC board member Anita DeFrantz, who said she was "pretty confident" the investigation would show Blackmun "did a great job."

The USOC was reportedly told in 2015 that a doctor employed by the organization was abusing their patients, and the information was passed to the FBI.
Probst also admitted it was an "error in judgement" for no one from the organization to attend Nassar's trial until the end. "That was simply a mistake. We should have been there," he said. "That was an error in judgment. We should have been there."
"Words cannot express the anger that the board and leadership of the US Olympic Committee and me personally feel about the human toll that Larry Nassar's abuse has taken on these young women and their families."

"We think that we did what we were supposed to do," Probst told the press conference. "Could we have done more? Of course. You can always do more."