Ireland's abortion laws are a breach of human rights, the United Nations has found in a landmark ruling welcomed by campaigners.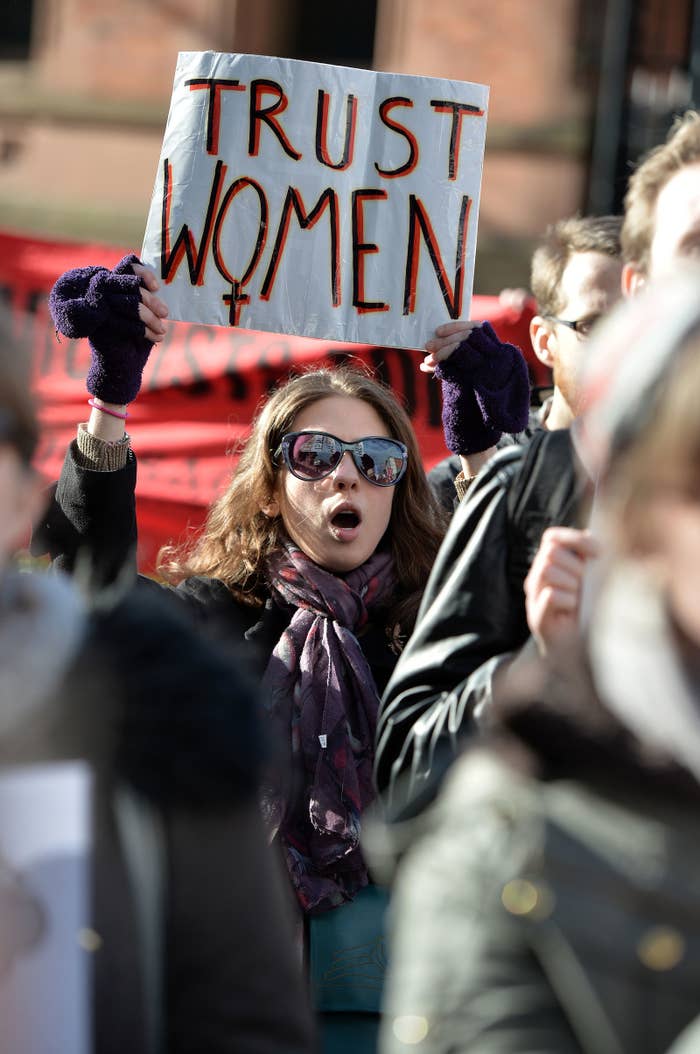 A panel of human rights experts ruled on Thursday that Ireland's abortion laws, which make access to the procedure illegal, subject women to "discrimination and cruel, inhuman or degrading treatment" – and recommended a change to the law.
Amnesty International called the decision "ground breaking," and said the committee's ruling would advance women's rights "in Ireland and beyond".
The case hinges on Amanda Mellet, who was forced to travel to Liverpool in England to undergo an abortion in 2011 after she discovered the fetus she was carrying had a fatal abnormality. Mellet, who was born in the US but lives in Ireland with her husband, James Burke, discussed her personal experiences in an effort to effect change.
"Words simply cannot express the depths of my hurt and anger over what James and I went through," she said in 2013, ahead of submitting the case to the UN.

Ruling on Mellet's complaint, the committee found that in addition to the shame and stigma associated with the criminalization of terminating a fatally unwell fetus, she faced further obstacles in getting information about medical treatment.
The committee recommended Ireland "amend its law on voluntary termination of pregnancy, including if necessary its constitution, to ensure compliance with the covenant, including effective, timely and accessible procedures for pregnancy termination in Ireland".
It noted also that doctors in Ireland must feel able to dispense advice to women seeking an abortion "without fearing being subjected to criminal sanctions."
"I am profoundly grateful to the Human Rights Committee for its decision and its clear recognition that my human rights were violated as a result of Ireland's prohibition and criminalization of abortion," Mellet said in a statement Thursday. "The decision not only vindicates my rights. It also serves to uphold the rights of many other women in Ireland who have faced and continue to face human rights violations under the current legal regime."

Ireland's Abortion Information Act allows health workers to support women seeking an abortion overseas but criminalises doctors whose behaviour could be interpreted as advocating for a woman to have the procedure. The committee noted that this had a "chilling effect" on healthcare professionals, who were often unable to distinguish the line between supporting a woman and advocating for her.
Leah Hoctor, regional director for Europe at the Center for Reproductive Rights (CRR), called the finding "groundbreaking."

Hoctor told BuzzFeed News the decision means "that Ireland's criminalization of abortion services is a human rights violation in and of itself… [which is] a landmark, a departure from where not only this committee but any other human rights committee, any other human rights court, including the European Court of Human Rights, has gone in terms of jurisprudence on abortion."
The CRR represented Mellet during the UN process.

Mellet also called for an appeal of the constitutional amendment that outlaws abortion.
"My most sincere hope is that it may assist Ireland's government in finding the courage to make the necessary changes in law," she said. "I hope the day will soon come when women in Ireland will be able to access the health services they need in our own country, where we can be with our loved ones, with our own medical team, and where we have our own familiar bed to go home and cry in."
The UN's ruling is the first time the illegality of abortion has been used to demonstrate a wider violation of the rights of women and girls, and campaigners hope they will be able to use this example to appeal against other nations where abortion remains illegal.
"This is a decision that will be referred to in many countries across the world... where the women's reproductive rights are limited," Hoctor said.
She singled out El Salvador, where abortion bans are so strict that women have been jailed for miscarriages on suspicion of having self-induced the procedure, and Kenya, where a government repeal of the guidelines for legal abortion resulted in a two-year de facto ban on the procedure.
"Today's ruling by the UN Human Rights Committee is ground breaking for Ireland, and has far-reaching global consequences," John Dalhuisen, Amnesty International Europe and Central Asia director, likewise said in a statement.
"The prohibition, and by extension criminalisation, of abortion in and of itself has been found to violate human rights. It is discriminatory and subjects women to cruel, inhuman and degrading treatment. Ireland must take heed."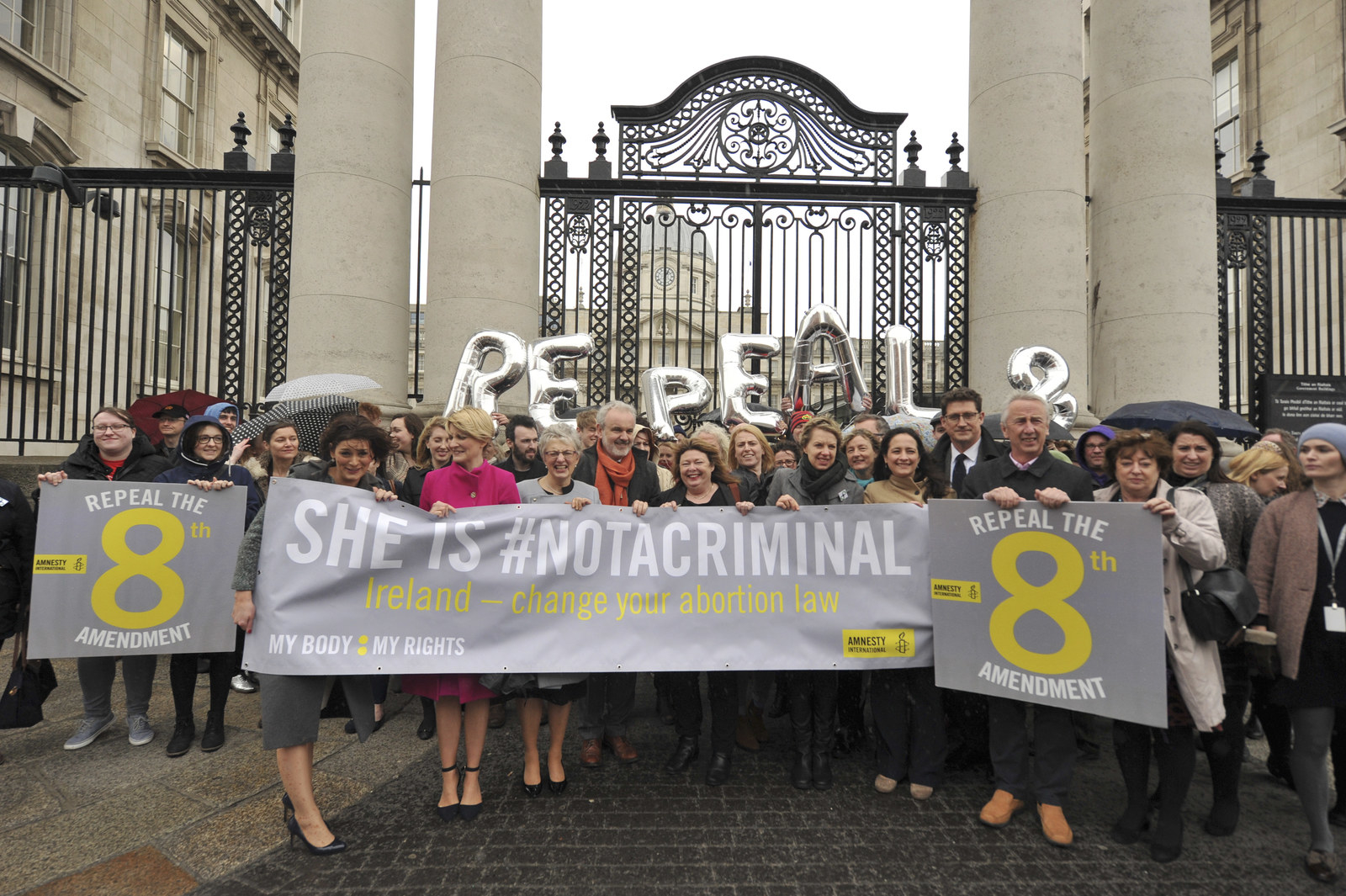 The ruling means Irish lawmakers will come under pressure to repeal the eighth amendment to their constitution, which limits abortion to cases where the woman's life is in danger.

Lisa Hallgarten, chair of Voice for Choice, a UK-based charity that works to support Irish women seeking an abortion in the UK, called the decision "very significant".
"The most significant part of the decision is that they [the committee] have made a point that if the changes are incompatible with the constitution then they [Irish lawmakers] need to change the constitution," she told BuzzFeed News.
"I think that things will change and that there is a huge appetite for change. People have woken up to what is happening and what the eighth amendment is putting women through."
The Irish government must comply with the committee's recommendations and report back on its progress within four months, as per the International Covenant on Civil and Political Rights, which it is signed up to.