This is Ahmad Hamdan. The 26-year-old activist and filmmaker lived in Eastern Ghouta, Syria.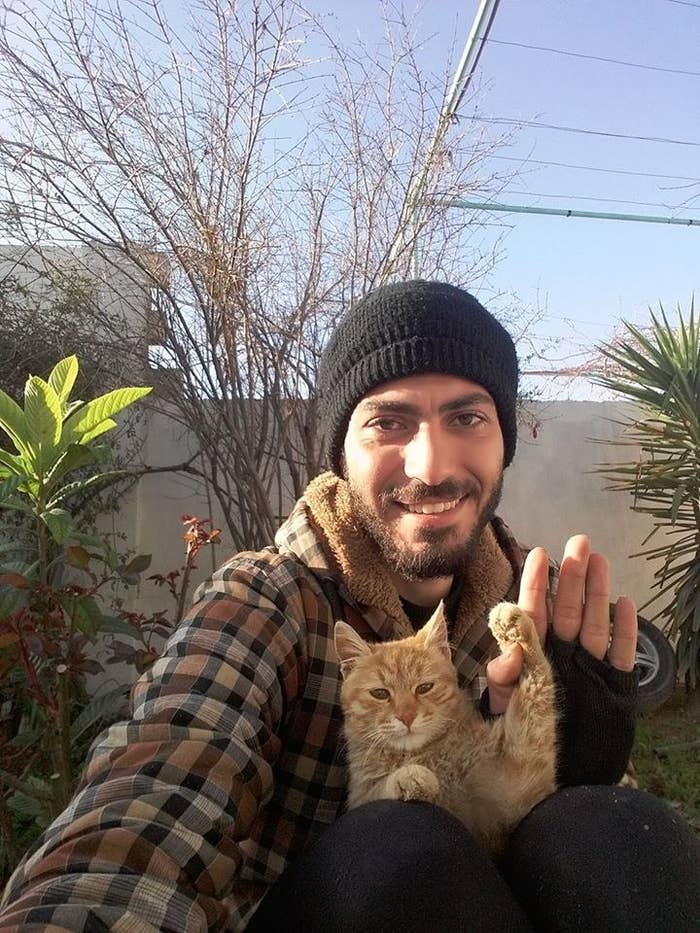 Earlier this month, Hamdan used the hashtag #IAmStillAlive on Facebook, hoping to draw attention to the situation in his home.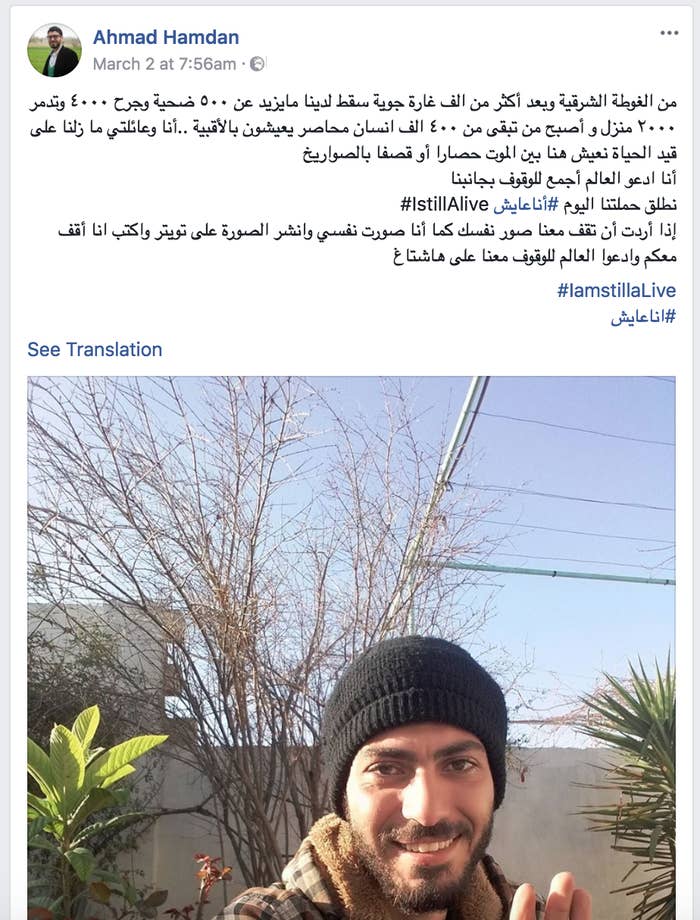 After reading Hamdan's post, Syrians inside the besieged area quickly jumped on the hashtag, using it to post their images from the ground.
The hashtag was used regularly as a way to highlight the plight of children living in Eastern Ghouta.
The Arabic hashtag, #انا_عايش, was also widely shared.
And it attracted international attention.
On March 14, Hamdan was killed by an airstrike on Hamouria, activists close to him confirmed to BuzzFeed News.
News of Hamdan's death made ripples across social media.
Hamdan is one of an estimated 1,400 people killed in the region in the past few weeks, according to local health authorities.
Over 800 deaths in the area are thought to have occurred after the UN adopted a ceasefire agreement.
The news of his death even inspired some to start using a new hashtag, #NoLongerAlive.