The leader of a group of life-saving Syrian volunteers, immortalized in an Oscar-nominated documentary, has criticized Donald Trump's refugee ban, which will stop him from being able to attend the awards ceremony.

The US president's highly controversial executive order, signed on Friday, banned Syrians from entering the country indefinitely.
Netflix's documentary The White Helmets, directed by Orlando von Einsiedel, received an Academy Award nomination for Best Documentary (short subject).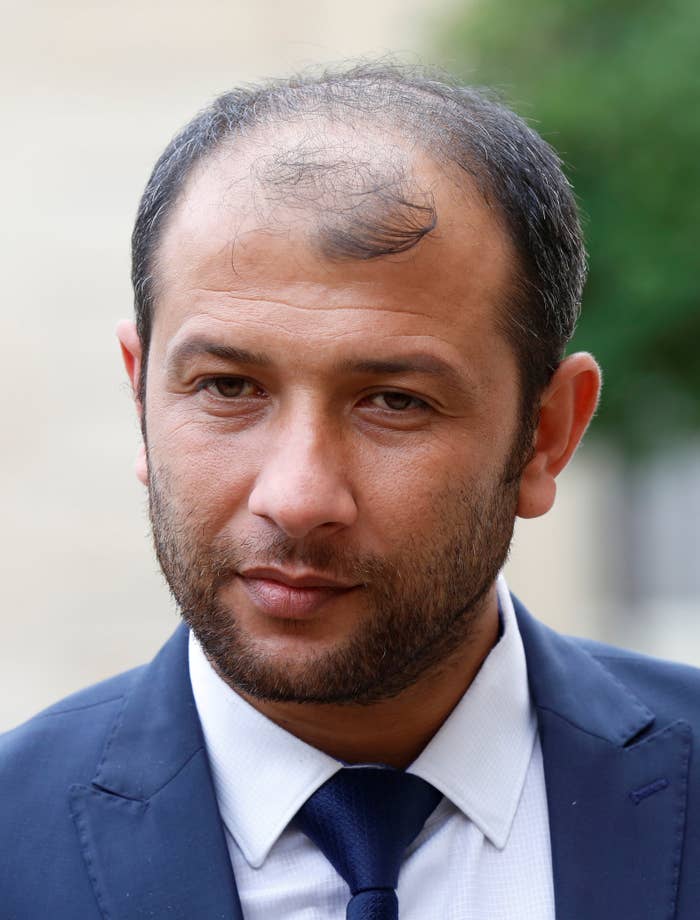 British producer Joanna Natasegara had planned to bring Syrian White Helmets leader Raed Saleh and cinematographer Khaled Khateeb to the ceremony. Both of them are Syrian nationals.
In an interview with BuzzFeed News from the Syrian–Turkish border, Saleh expressed his disappointment over Trump's refugee ban.
"A country's greatness is measured not by its weapons or warplanes, but by how it helps those in times of desperate need," he said. Earlier, he commended the US on its "proud history of welcoming those who are fleeing war and tyranny", and said he hoped "this will continue in the future."
Saleh, who has already visited the US on a number of occasions to speak and raise awareness about the work the White Helmets do, said the ban would prevent him in the future from telling the world about the situation on the ground in Syria.
"We hope that these visits can continue so that we can continue to explain what is happening in Syria," he said, "and to call for an end to the relentless bombing that is destroying so many innocent lives."
Saleh called on the American people to make their own feelings about Trump known. In the meantime, he said, "we will continue to do whatever it takes to save lives in Syria."
The White Helmets, also known as the Syria Civil Defence, became particularly well-known for their life-saving work in eastern Aleppo during the protracted fight over the city between rebels and forces loyal to President Bashar al-Assad.
The group has roughly 3,000 volunteers in 69 branches that operate across the country. They are often the first — and only — emergency responders left in contested Syrian territories, and 130 White Helmets volunteers have died over the course of the conflict.
Producer Natasegara told BuzzFeed News the "horrifying" travel ban was a sad "loss of dignity" for the US. "Donald Trump needs to watch this film," she said, "he doesn't understand, he himself has a lot to learn from the White Helmets."
Von Einssiedel, the film's director, said that the executive order banning travel for Syrians was shameful. Trump "should watch this film, and in terms of Syria, understand what people are actually going through," he told BuzzFeed News in London. "They are coming out of utter desperation."
"The White Helmets message of compassion is one voice that is needed so much at the moment," he continued. "To not have them there is such a shame."