The Israeli army released a video Thursday of a previously recorded interview with a medic they shot and killed last weekend.
Najjar was killed when she was shot in the chest in Gaza on June 1, as she tended the wounded on the front lines. After her death, thousands called her the #AngelOfMercy (#رزان_النجا).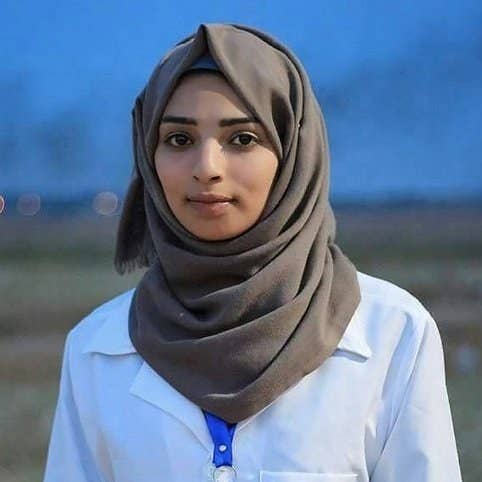 The IDF clip is headlined "Hamas' use of human shields must stop."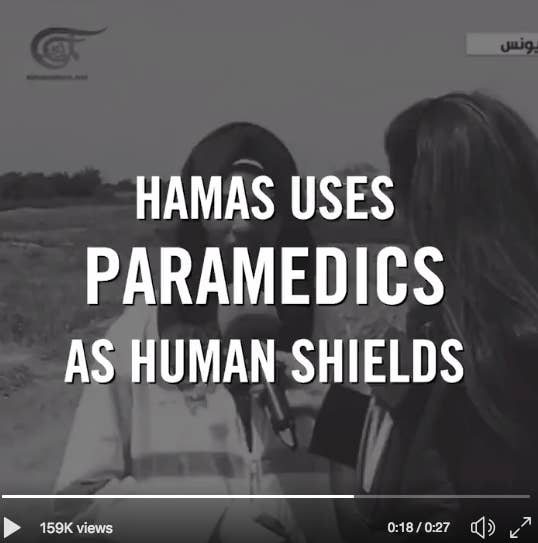 In the short clip, Najjar appears to say she is a "human shield" for Hamas, a group opposed to Israel and designated as a terror organization by the US.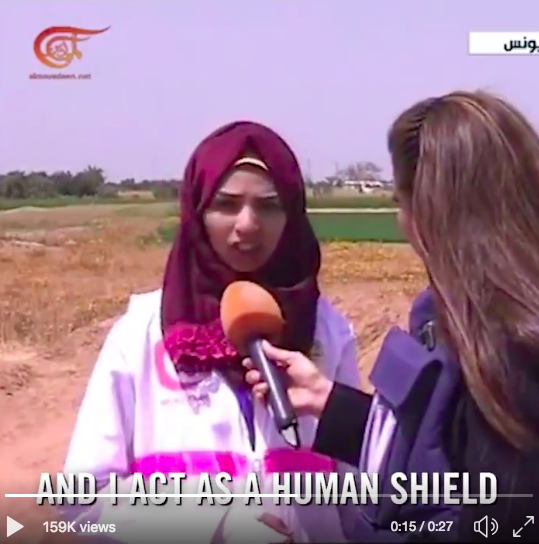 In the full clip, however, taken from an interview Najjar gave to Al Mayadeen TV, she stated, "I'm here as a rescuing human shield to protect and save the wounded at the front lines."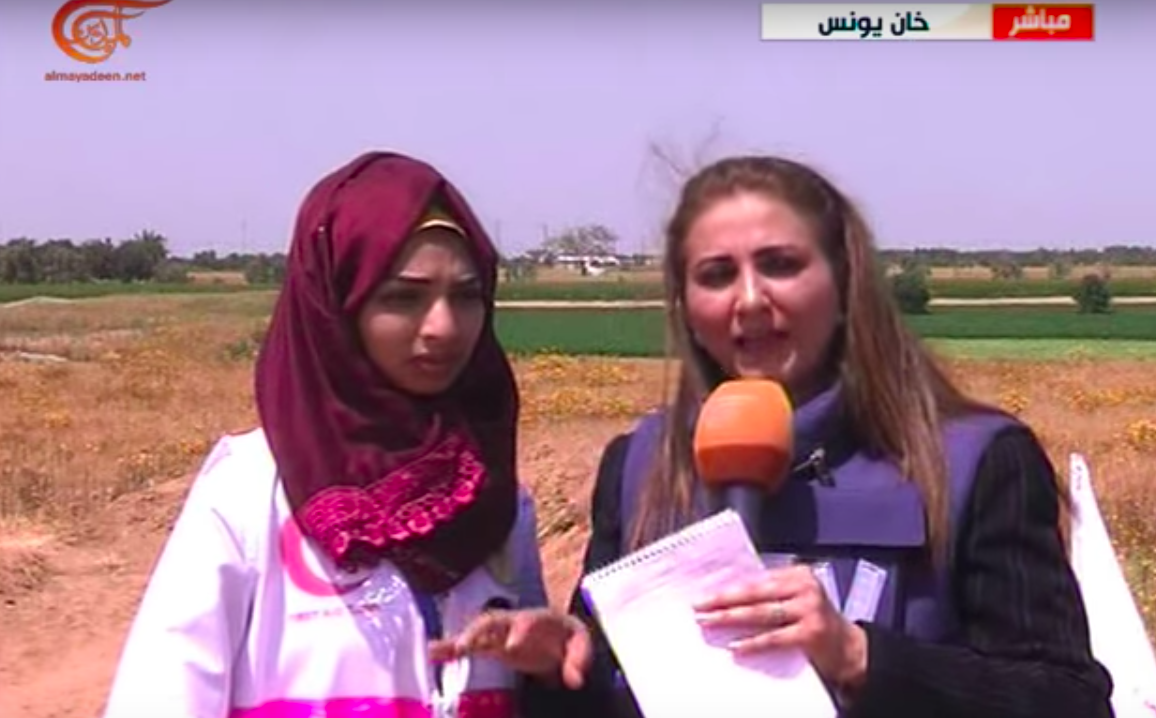 "Razan al-Najjar is not the angel of mercy Hamas propaganda is making her out to be," IDF spokesperson Avichay Adraee tweeted, sharing a slightly different edited clip.
Ofir Gendelman, a spokesperson for Israeli PM Benjamin Netanyahu, also tweeted how Hamas used her as a "human shield."
Gendelman, responding to AFP, defended the use of the edited video, saying, "As (long as) she acts as a human shield, it means that she is not a medic."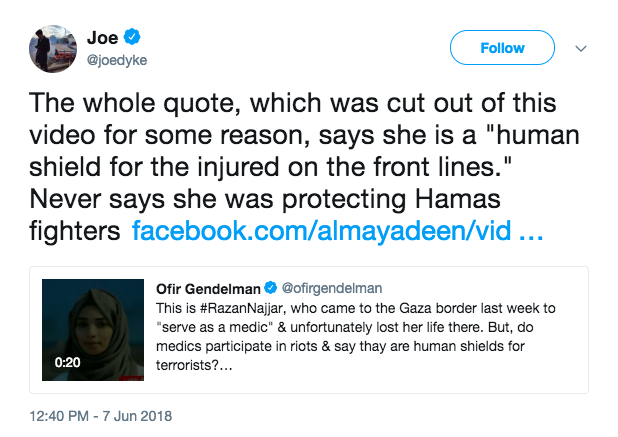 The IDF's video was immediately criticized.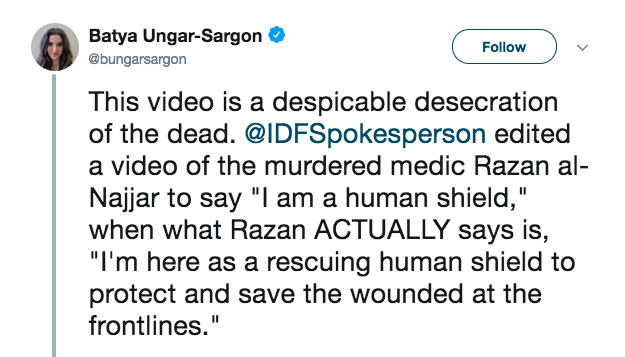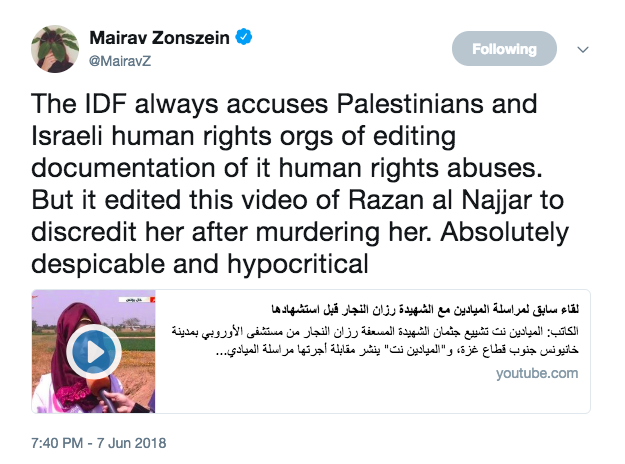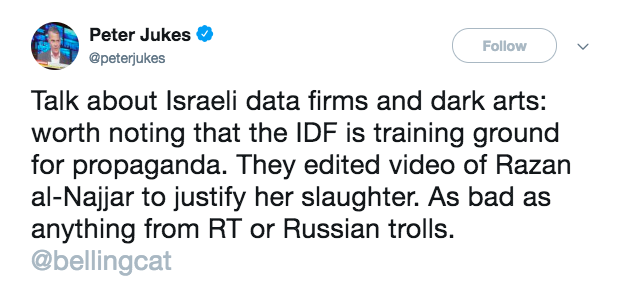 An IDF spokesperson told BuzzFeed News: "This is a Palestinian video which was distributed throughout social media platforms with the purpose of displaying the activity of Razan Al-Najjar as a 'white angel'."
They continued: "In reality the video displays Hamas' cynical use of civilians by placing them in dangerous areas and using them as human shields for terrorists who carry out acts of terror against Israeli civilians and security forces."