Last week, photographs of a Syrian couple went viral, shortly after the final rebel-held areas of eastern Aleppo were captured by government forces.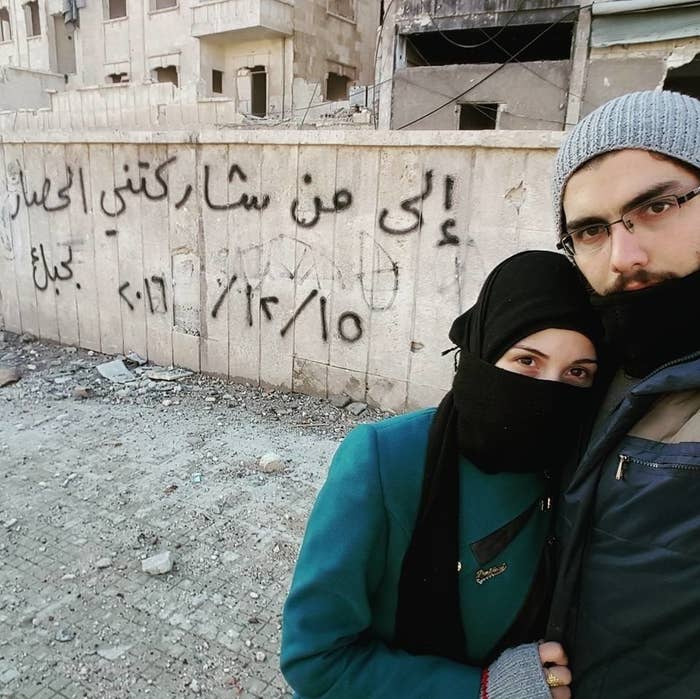 Photographs of this graffiti went on to be shared thousands of times.
People who shared the images were enchanted by the message, which read: "To the girl who shared the siege with me: I love you."
Salih, 24, told BuzzFeed News he wrote the graffiti with Marwa, 19, as they prepared to leave the city together.
A second piece of graffiti also written by the couple, neither of whom wanted their full names used, was also shared widely online. It read: "We will return to the city ... and feel its air."
"We want to remember [the city]," Marwa told BuzzFeed News. She said she was surprised by how many people had shared their message. "They're very kind to [share] my message to the world," she said in a chat over Facebook's messaging service.
Salih and Marwa said they got married three weeks ago.
The couple met after Salih, who works as a journalist and filmmaker, created a film illustrating the horror of what eastern Aleppo's citizens were enduring. Marwa, who helps traumatized children, was cast in a leading role.
"I think when I first saw him, I fell in love," she said.
By staying in the city with him, Marwa "proved her love for me," Salih said. "Because she had a chance to get out before, and refused."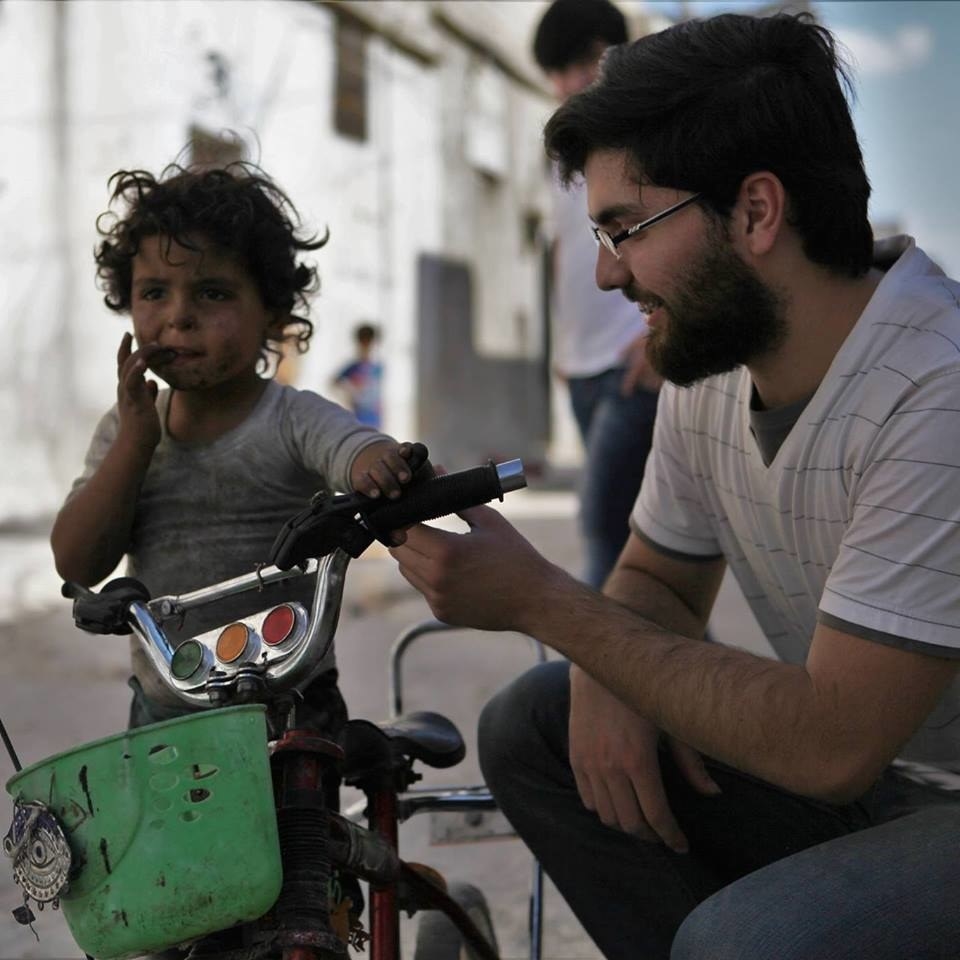 "I wanted to stay with him, because I love him," Marwa said.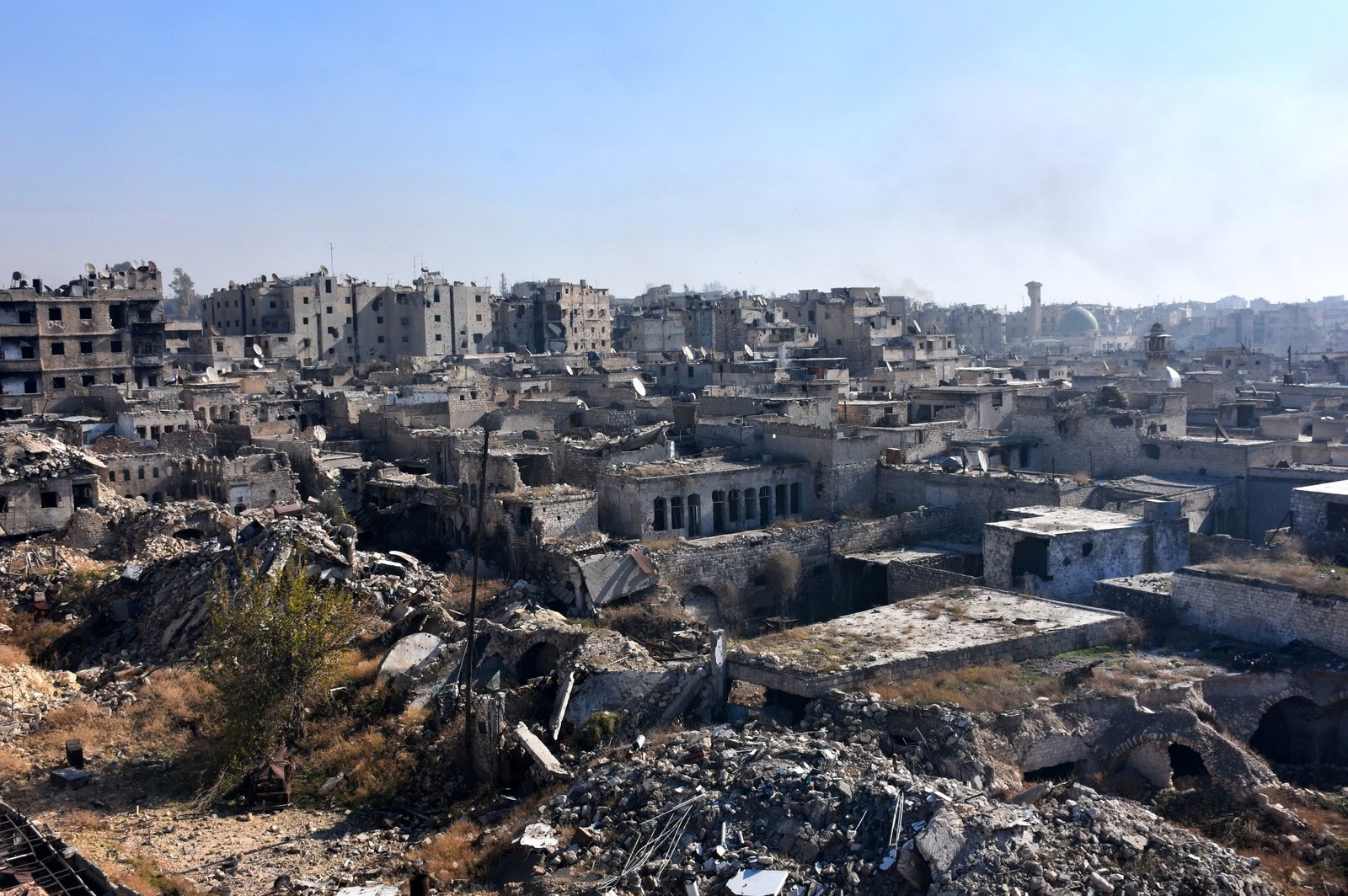 The once-vital Syrian city has been in a state of war since 2012, as pro-government troops and rebel forces continued to fight. An estimated 250,000 people survived in increasingly dire conditions since the beginning of the war.
"We lost the city, but I think I will keep fighting," said Salih, who was born in Aleppo and studied at the city's university before the war. "We will work to come back to the city without [the] al-Assad regime."
The couple have now managed to leave eastern Aleppo after missing out on the first rounds of evacuation. They said they are together in a small town west of the city.
"We don't know [what we will do now]," Marwa said. "Syria is so dangerous. But we don't have any place to go to."
"Tell the world," Salih said, "we are still human, not monsters, we feel and love."