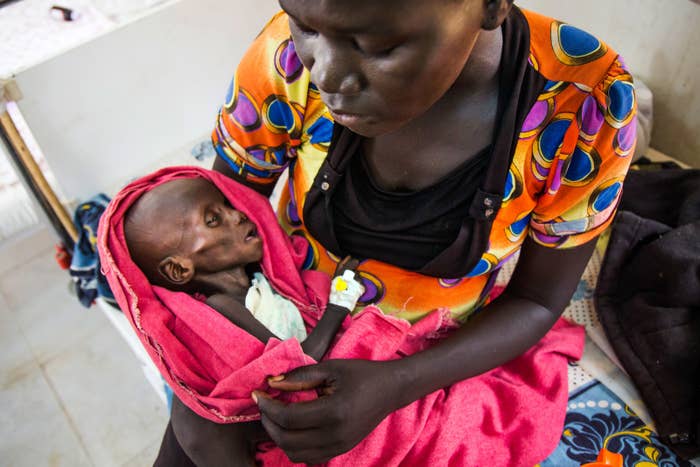 Famine in South Sudan has left 100,000 people facing starvation and nearly 8 million people in need of immediate assistance, UN agencies say.
Dire shortages, caused by the long-running civil war and subsequent economic instability, are starving thousands in Unity Province, Leer, Mayendit, and Koch counties, clustered toward the north of the country.
"They have sold their last goods, they have fled fighting, they have kept their children in school wherever possible, and they have eaten anything from grasses to bulbs to stay alive," James Elder, UNICEF's head of communications for eastern and southern Africa, told BuzzFeed News.
"They have run out of ways to cope."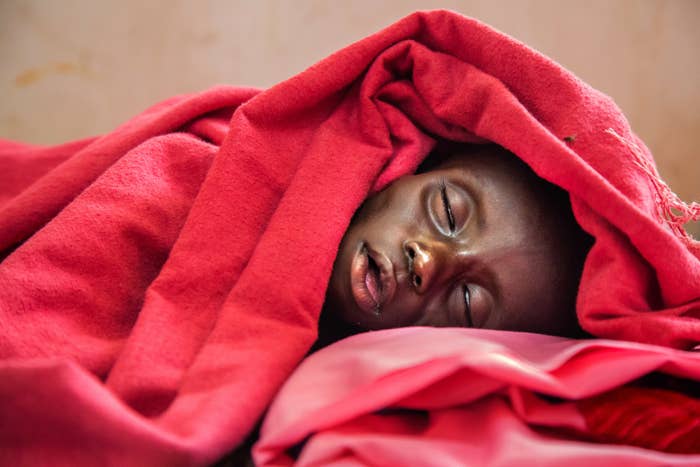 South Sudan has been declared on the brink of famine twice in the past three years. But aid agencies say this time is different, because they cannot reach the affected areas.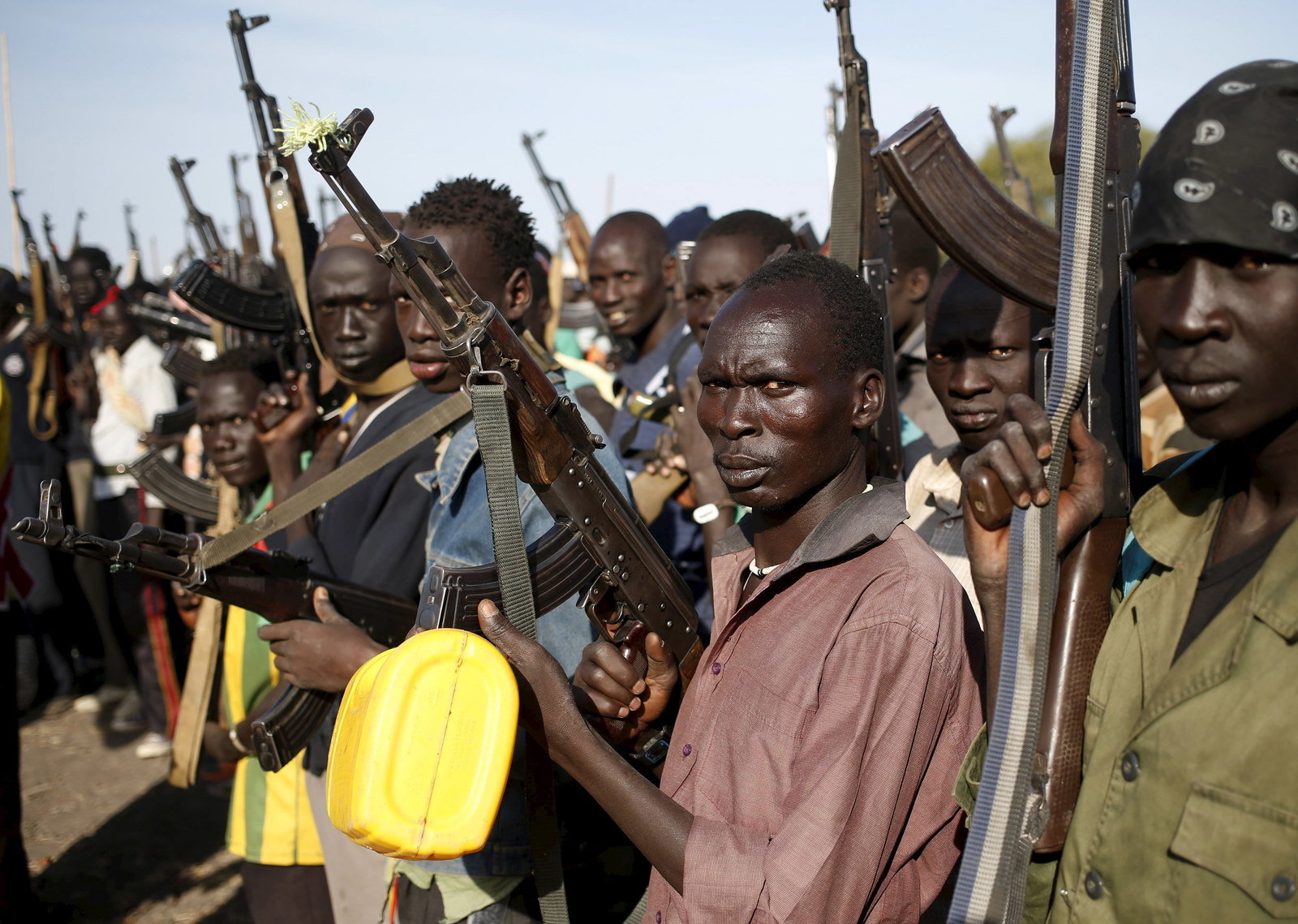 The deepest red on the center of the map above marks the area where a famine has been declared. Bright red, seen in a number of areas in the map, indicates they are in a "humanitarian emergency," with high levels of acute malnutrition resulting in death.
Areas highlighted in orange indicate there is an "acute food and livelihood crisis" — people can survive, but only by selling off any remaining possessions for food.
Those colored yellow are areas where people are "borderline food insecure," and are not eating adequately.
While nearly 100,000 people starve, the WFP, UNICEF, and FAO (Food and Agriculture Organization) have warned that as many as 1 million people are on the brink of famine. This number is expected to rise if aid does not immediately reach people in affected areas.
The latest report by Relief Web indicated that almost 8 million of the country's population of around 10 million are in need of international assistance.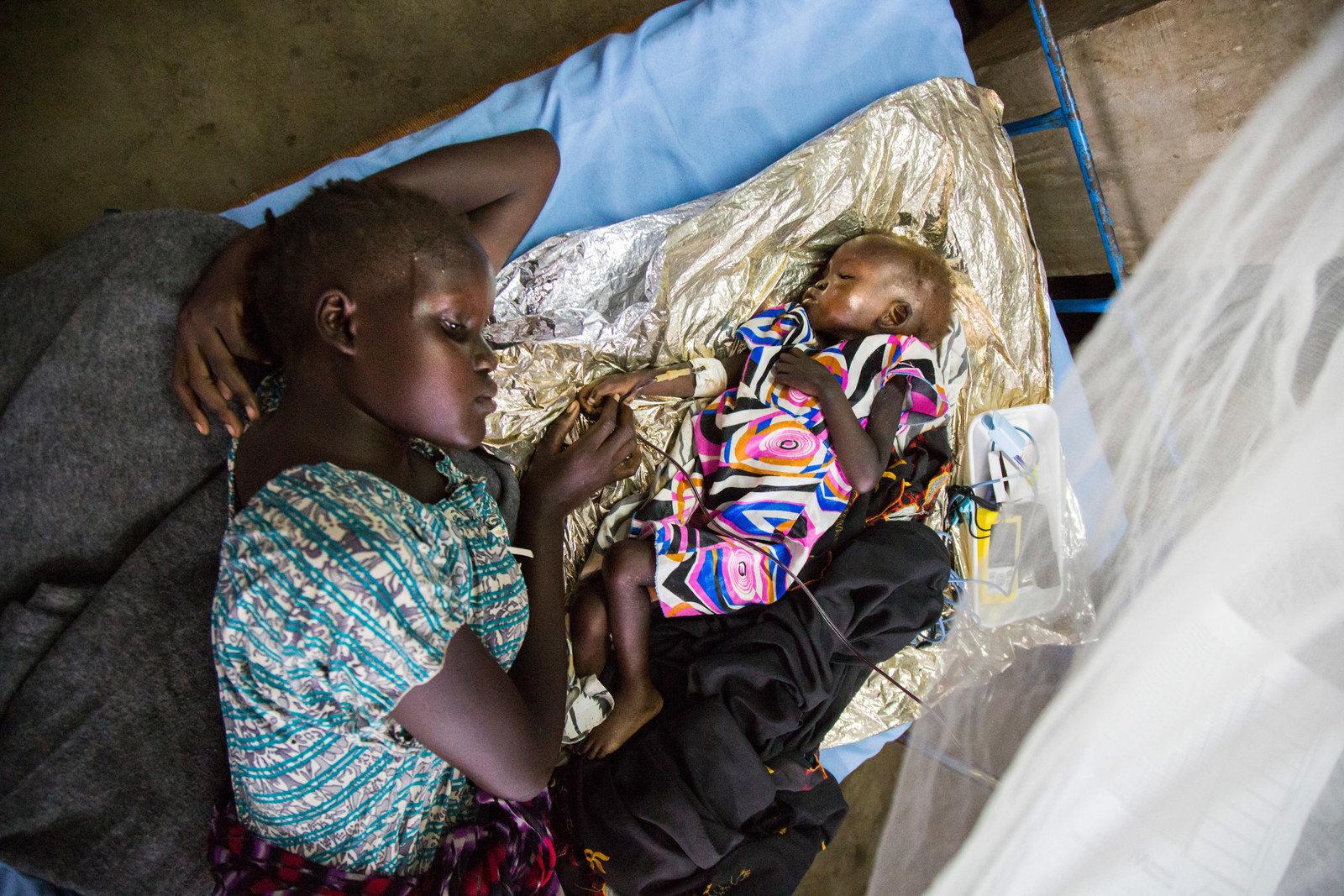 Nearly 1 million children in the country are believed to be acutely malnourished.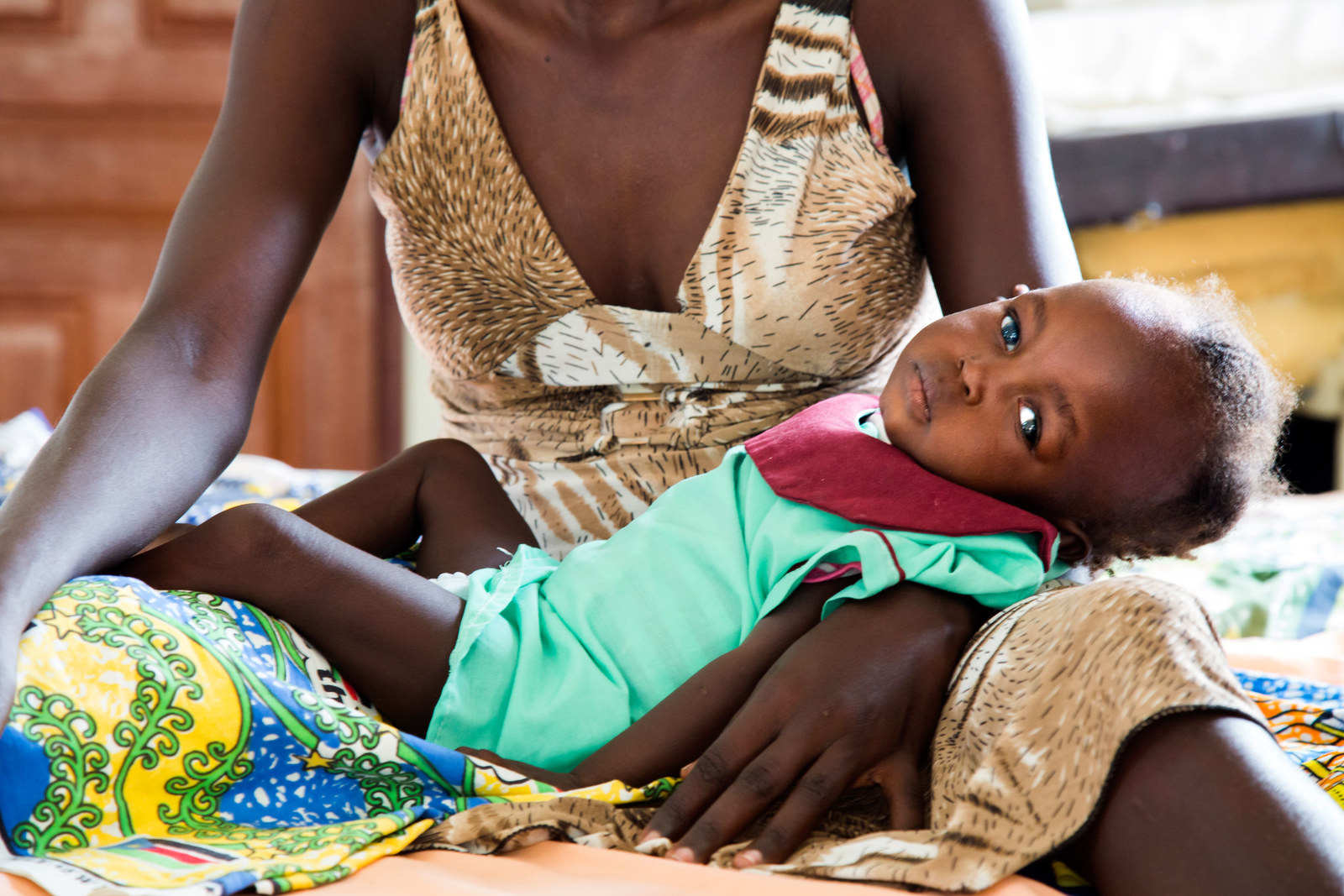 "If we do not reach these children with urgent aid, many of them will die," Jeremy Hopkins, UNICEF's representative in South Sudan, said.
Last year, UNICEF treated 184,000 severely malnourished children, 50% more than the number treated in 2015.
Inflation in South Sudan has hit 800%, worsening the widespread food insecurity. According to WFP, 5.5 million could become food insecure by the end of July.
"The number of people who are food insecure has also never been this high," a spokesperson for the FAO told BuzzFeed News via email from Juba, the capital.
Unable to plant or harvest crops because of the war, people have been forced to rely on fishing and gathering wild food, including raw bulbs or grass, according to humanitarian groups in South Sudan.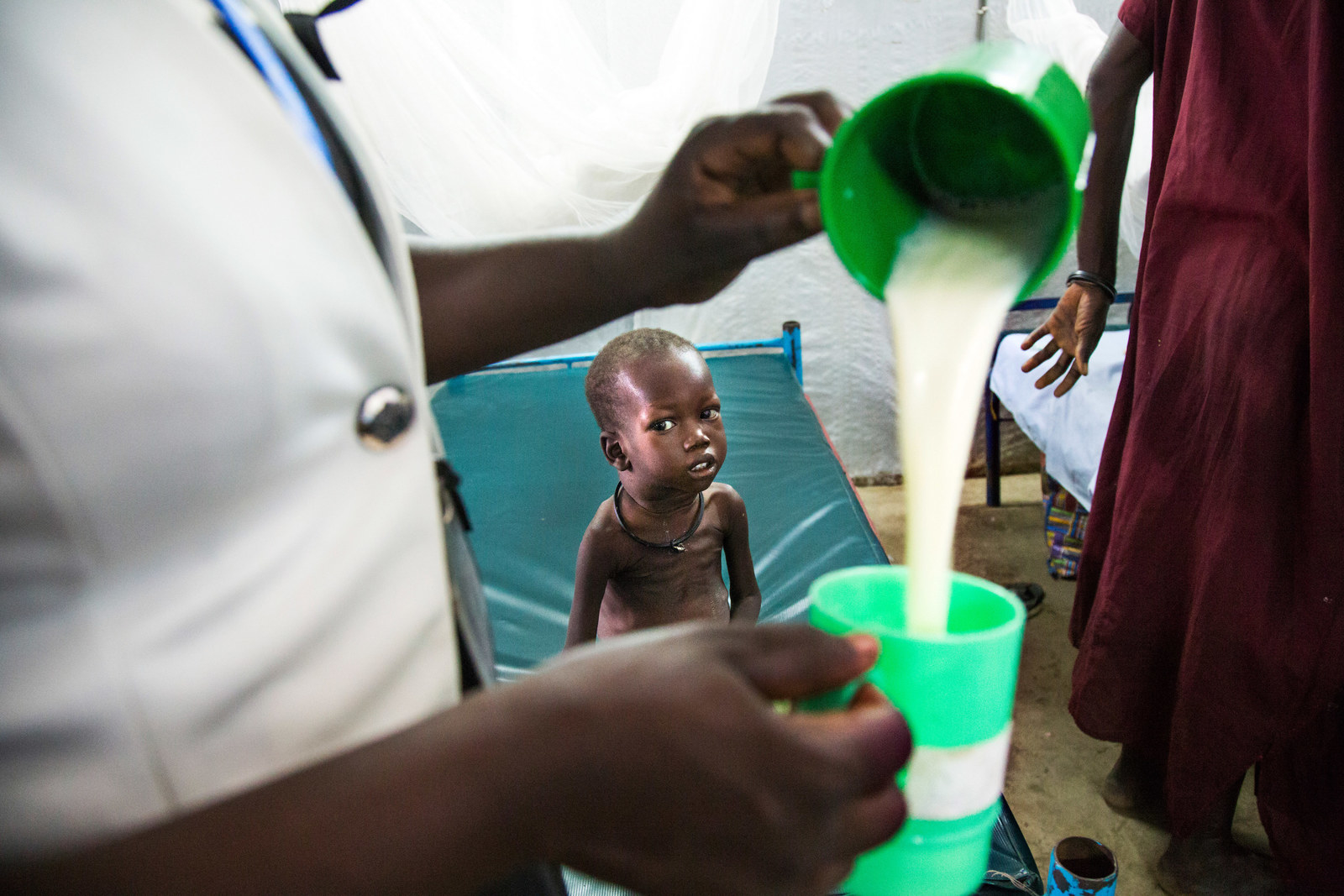 CORRECTION
A famine, as defined by international bodies, is declared when at least two people out of 10,000 are dying from hunger. This article previously misstated the number.