This is Sharbat Gula.
In 1984 she was photographed by Steve McCurry for National Geographic as an Afghan refugee living in Pakistan.
Despite her becoming one of the most iconic images from the magazine, her identity remained unknown until 2002, when a team traveled to Afghanistan and found that she had returned there in 1992.
On Wednesday, Pakistani newspaper Dawn reported she had been arrested and imprisoned for allegedly possessing forged identity papers in Pakistan.
The newspaper's sources at the Federal Investigation Agency (FIA) said Gula had been arrested at a house in the city of Peshawar, and has reportedly been charged with fraud under Pakistan's Corruption Act.
Gula, who was arrested under the name Sharbat Bibi, was found with both Afghan and Pakistani Computerized National Identity Cards (CNIC). Both had been issued in the past year by the National Database and Registration Authority (NADRA).
An inquiry has been launched into the NADRA's original decision to issue the ID to foreign individuals without proper documentation. The decision to award a card to Gula, as well as two men who claimed to be her sons, last year was reported amid controversy, as many questioned how she, a refugee, had been able to obtain such identification.
However, no further action was taken against her – until now. She faces up to 14 years in jail, as well as a fine of between $3,000 to $5,000, if she is convicted, AFP reported.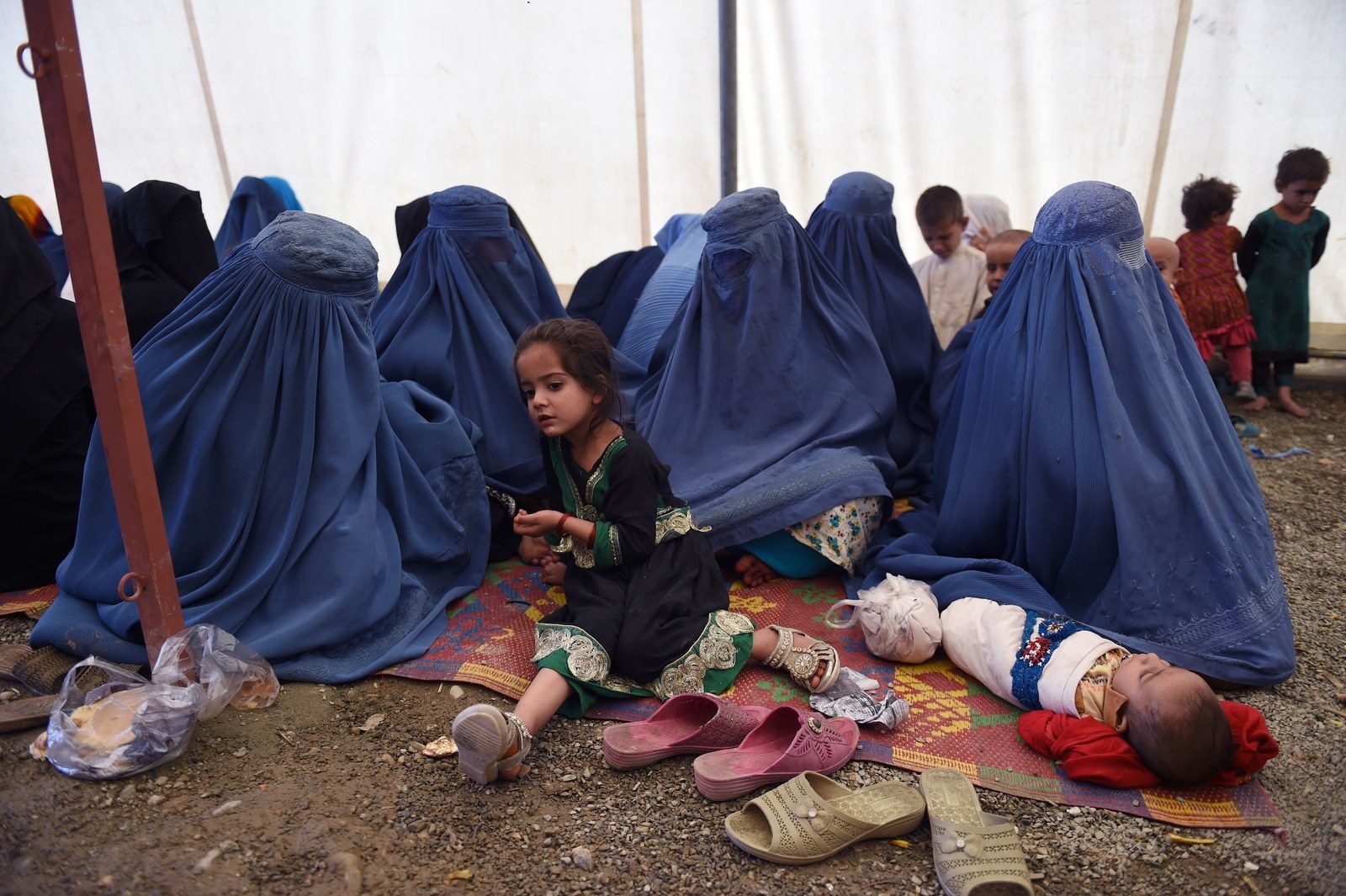 Gula is just one of an estimated 3 million Afghans who have fled to Pakistan after increasing violence in their country.
Pakistan has launched a series of actions to force their return. Refugees were issued with a "Proof of Registration" card that allowed them to stay in the country. The Pakistani government will revoke these cards on Dec. 31, leaving more than 1.5 million previously documented individuals in legal limbo. Before that, on Nov. 15, almost 1 million undocumented refugees in the country will require visas to remain.
Meanwhile, the situation in Afghanistan continues to deteriorate. This year alone, 8,397 civilians have been killed or injured, according to the United Nations Assistance Mission in Afghanistan. The Taliban has made significant gains this year, forcing an estimated 1.2 million people from their homes.
McCurry confirmed he had heard news of Gula's arrest through a friend in the country.
In a statement provided to BuzzFeed News, he said he would do "anything and everything possible to provide legal and financial support for her and her family".
The photographer said: "She has suffered throughout her entire life, and believe that her arrest is an egregious violation of her human rights."