Here's the president of Turkmenistan, Gurbanguly Berdymukhamedov — more commonly known as the singing dictator.
Also, what's with the kid?
The dentist turned dictator has been in power since 2007. Here's a gold statue of himself he commissioned back in 2015: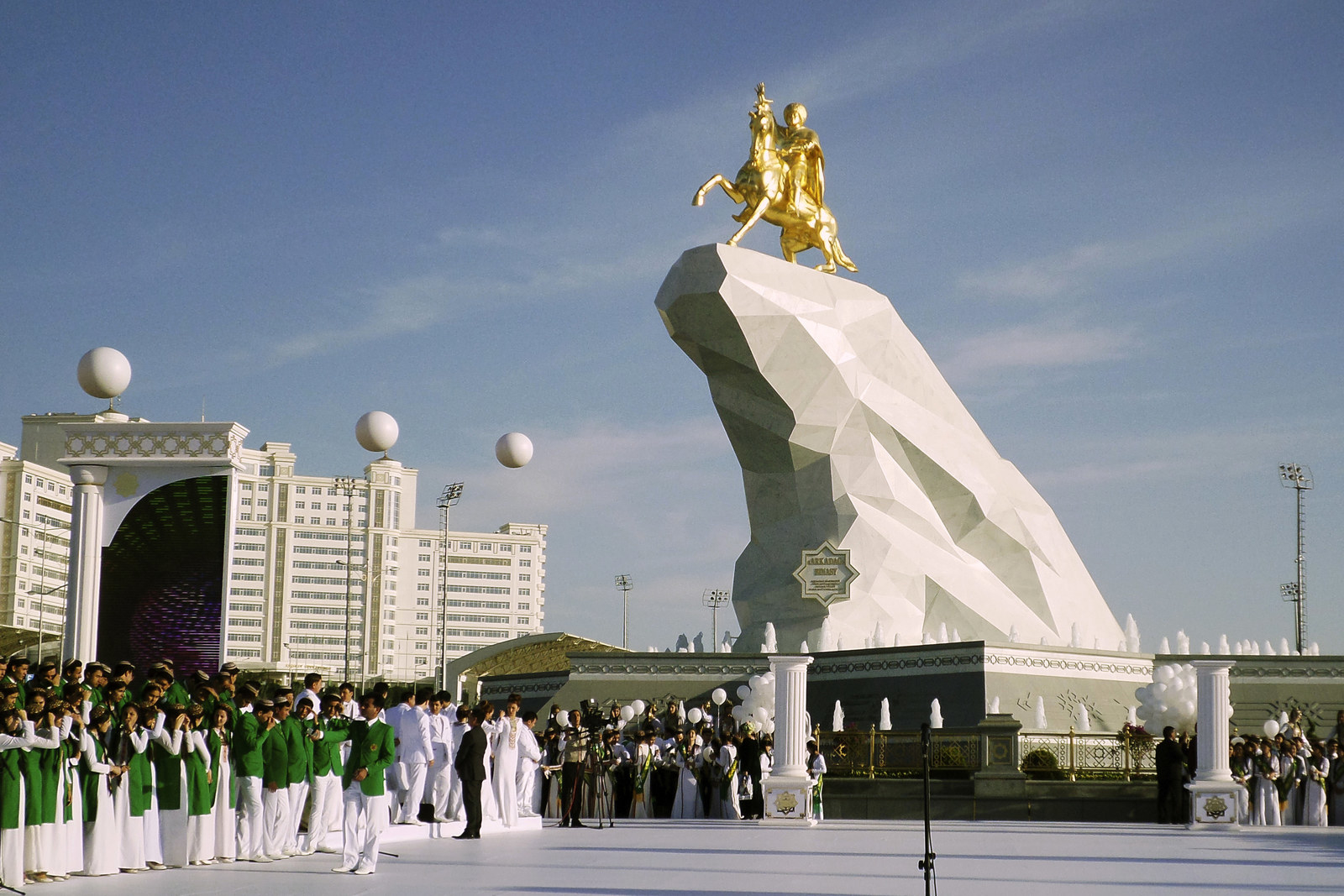 Turkmenistan's dictator – he won the last election with 97% of the vote – has a history of breaking out in song. Here's some of his earlier work:
In the clip, recorded in January of this year, he's singing to oil workers ahead of his reelection in February. They are obviously delighted by his performance.
So there you go. Have a nice day.