A leading representative of Syria's political and armed opposition has congratulated US President-Elect Donald Trump on his win, and appealed to the soon-to-be leader for his help.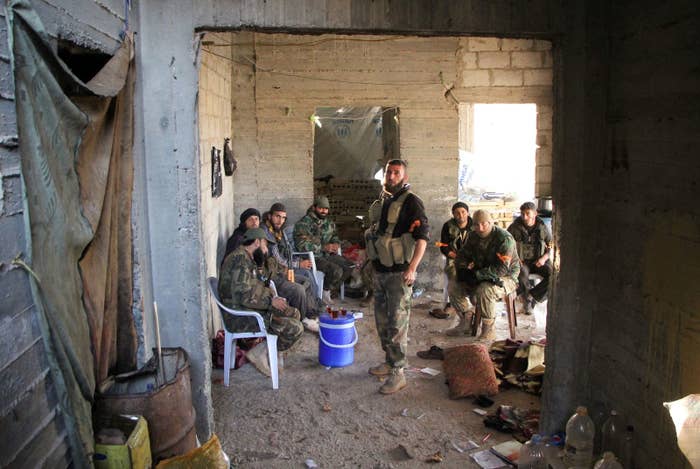 "We hope to find assistance to stop the bloodshed of Syrians," Riad al-Hijab, General Coordinator of the High Negotiations Commission For Syrian Revolutionary and Opposition Forces, said in a statement.
Trump has voiced doubt about the longstanding US policy of backing both the Syrian political opposition to the regime of Bashar al-Assad and some of the relatively moderate armed groups fighting him. Many supporters of the opposition worry that the Trump administration will abandon them, perhaps siding tacitly with Assad and its Russian patron to focus on fighting ISIS and other extremist groups that now control parts of Syria.
In the statement, Hijab, a former minister in Assad's cabinet who defected and joined the opposition, praised the "friendly American people" for choosing Trump as president. He said those in rebel-held Syria looked forward to ongoing cooperation and communication "in order to establish peace in our region" and to "fair and swift solutions for the threat of terrorism".
Hijab's statement, also appeals to Trump for help against the "state terrorism practiced by the Syrian regime against the Syrian people" who are opposing Assad's "obnoxious dictatorship".
"We hope to find assistance to stop the bloodshed of Syrians and to find with yourself as well as all the friends of Syria the fastest and most efficient means to protect civilians, alleviate their suffering and bring about peace and security in our region," Hijab's statement concludes.
The Syrian opposition's appeal for assistance may fall on deaf ears.
In the course of the US election campaign, Trump repeatedly reiterated that he did not support tacitly aiding Syrian rebel groups.
Under Barack Obama, the US has been quietly supporting the rebels – mainly through the distribution of weapons and paying of salaries. The current administration has indicated its distaste for the Syrian government.
But Trump claims, although he is no fan of president Assad, he would support Damascus's ruler in the hope of blocking the spread of Islamic radicalism.
"Trump is not interested in the Syria fight," Emile Hokayem, of the Institute for International Security Studies in London, told BuzzFeed News yesterday. "It doesn't seem like he wants to use Syria as a battlefield against Iran. He doesn't see a moral obligation in Syria."