Syria's UN Ambassador Used A Photo From Iraq And Claimed It Was From Aleppo
"She is a woman fleeing eastern Aleppo," Bashar Jaafari said. She isn't.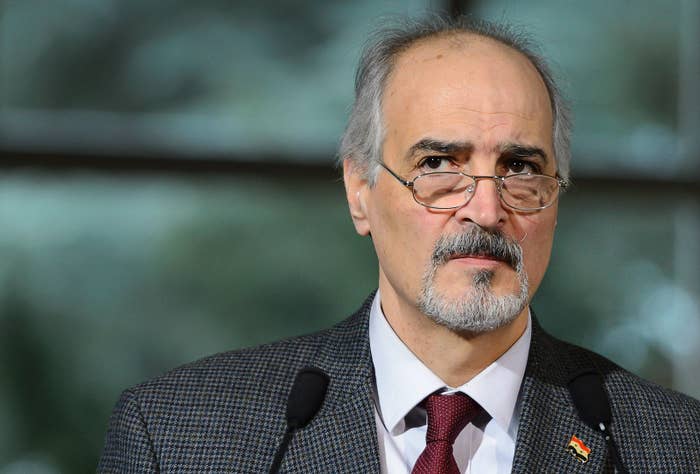 Syria's envoy to the United Nations rebutted allegations on Tuesday that pro-government forces were attacking civilians in eastern Aleppo by displaying a photo and falsely claiming that it showed Syrian government forces helping a woman in Aleppo.
Bashar Jaafari, speaking on Tuesday during a Security Council meeting, was responding to criticism from UN Secretary-General Ban Ki-moon and US envoy Samantha Power.
"All of the actions we have taken in regard Aleppo have had the overarching goal of protecting civilians and preserving life," Jaafari said.
He said he "firmly and 100%" rejected any suggestions that Syrian or pro-government forces were harming civilians.
"This is what the Syrian army is doing in Aleppo," Jaafari said.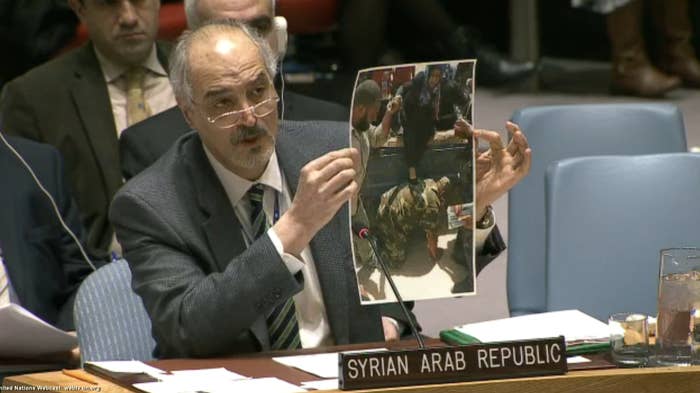 Except, she's not. The picture is actually from Iraq, and shows a woman in Fallujah being helped by a member of the Iraqi PMU (Popular Mobilization Units).