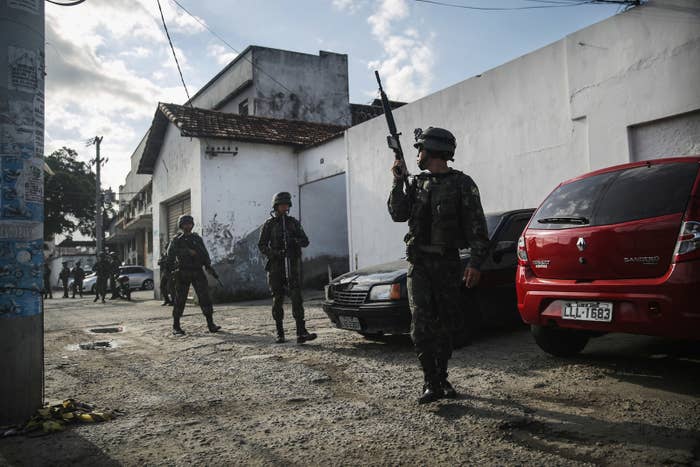 A soldier was shot in the head after he and two other members of an elite Brazilian army unit took a wrong turn near an Olympic stadium in Rio on Wednesday.
Helio Viero was shot through the forehead after his GPS misdirected him and two other National Force members into the Vila do João favela. Another man, Captain Alen Marcos Rodrigues Ferreira, was injured in the confrontation, according to local media reports. The third man, Rafael Pereira, was unharmed.
The favela is part of the Complexo da Maré, an area to the north of the city that in 2014 was featured in a BBC documentary examining drug and gang culture in Rio.
The two soldiers and officer – who are not from the city – are believed to have been misdirected into the favela by their GPS, rather than using regular maps as instructed ahead of the games.
While traveling down a small road, it appears the group were accosted in their vehicle after unknown assailants opened fire.
Graphic images shared on social media showed a bullet-marked car with blood cascading down from the driver's window.
Viero was rushed to Salgado Filho hospital where he taken into surgery. Some reports said that he had died while being operated on. However, others reported he had come out of a four-hour surgery and was now in a stable condition in the hospital's intensive care unit.
Alen, who sustained a bullet wound to the head, remains under observation at the Evandro Freire hospital. His condition is not life-threatening.
Brazil's Minister of Justice Alexandre de Moraes, who traveled to the hospital, said the incident was "a regrettable and cowardly attack."
De Moraes said two suspects had been identified, and that action against them would be taken "quickly."
Violence in the favelas has been well documented — as recently as last year the Brazilian army occupied Maré's streets — but the timing could not be worse.
International attention on the city, currently hosting the Olympic Games, has shone a depressing light on the myriad daily issues facing Rio's inhabitants. There have also been a number of embarrassingly close calls, including an incident where a stray bullet nearly disrupted an equestrian event.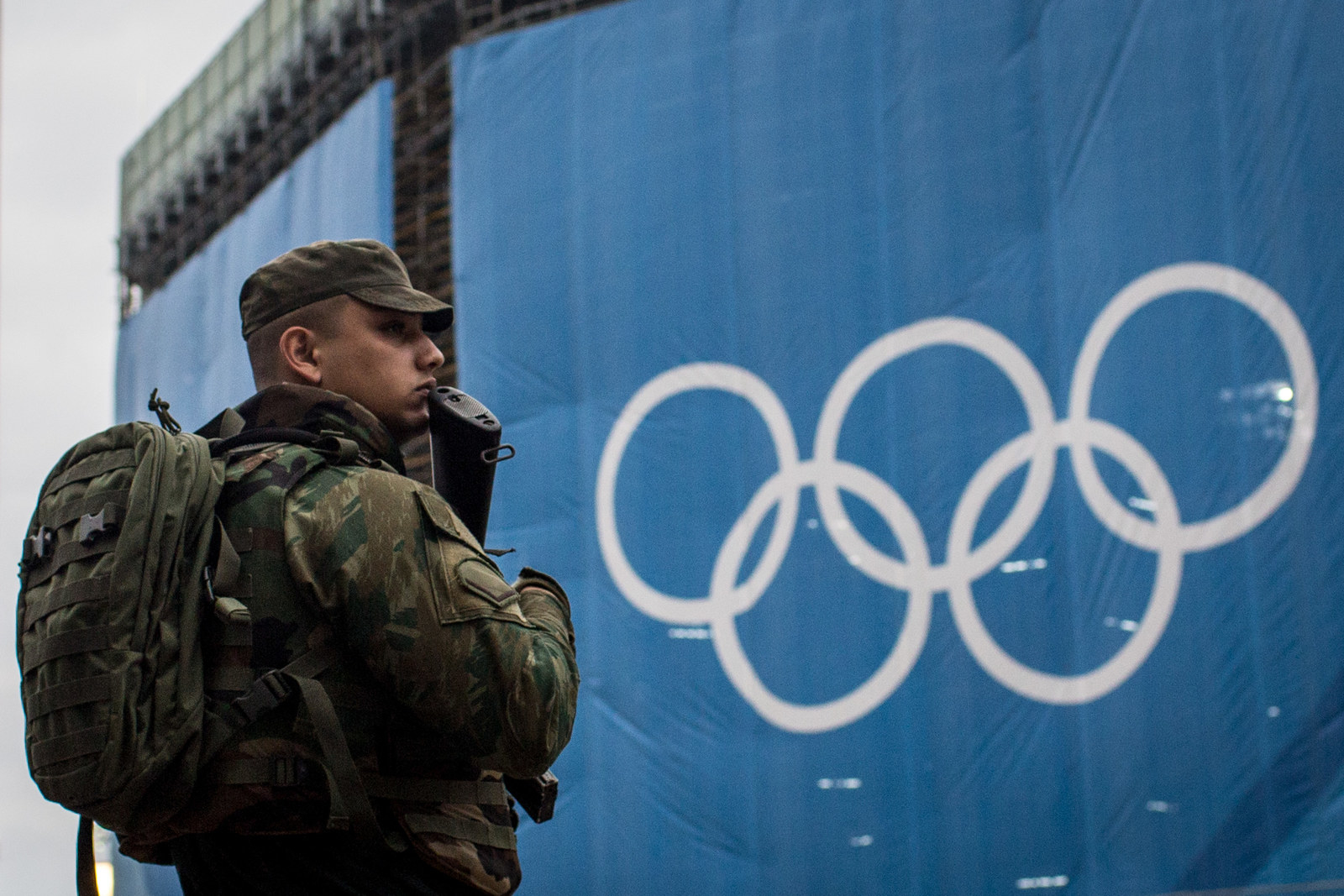 Roughly 85,000 Brazilian troops were deployed in the city, reportedly supported by US intelligence sharing, ahead of the games.