Ten women were granted driving licenses by the Saudi Arabian authorities this week, in a first small step toward equality.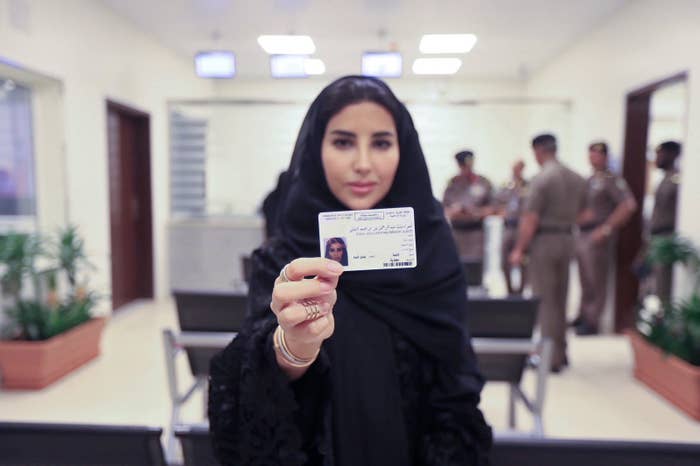 However, while some people did celebrate, others pointed out that the authorities had a way to go.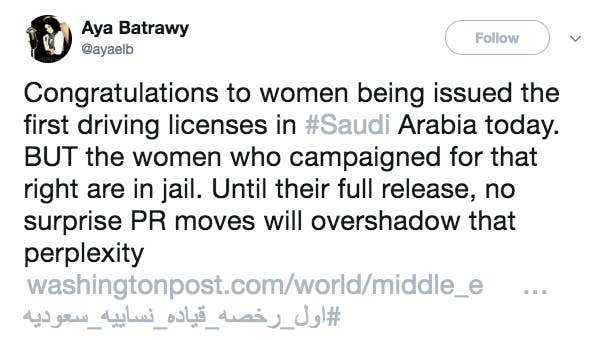 Many of those women remain in detention by Saudi authorities.
Kareem Chehayeb, an Amnesty researcher focussing on Saudi Arabia based in Beirut, told BuzzFeed News that while news of the women's licenses was a happy occasion, it could not mask the continued human rights violations in the kingdom.
"At the same time it is very concerning and upsetting that many of the women, who have been campaigning on this matter, are still detained or were briefly detained earlier."
Discussing the Saudi government's extensive public relations push, as part of Crown Prince Mohammad bin Salman's Saudi Vision 2030, Chehayeb said it should not necessarily be equated with genuine social reforms. Chehayeb noted: "While the sweeping nature of these arrests were shocking, the fact that they were arrested on these kinds of charges, and the conditions that they have been detained in, is nothing new unfortunately."
All the same, the move was trumpeted by governmental bodies, which said a further 2,000 licenses would be granted next week.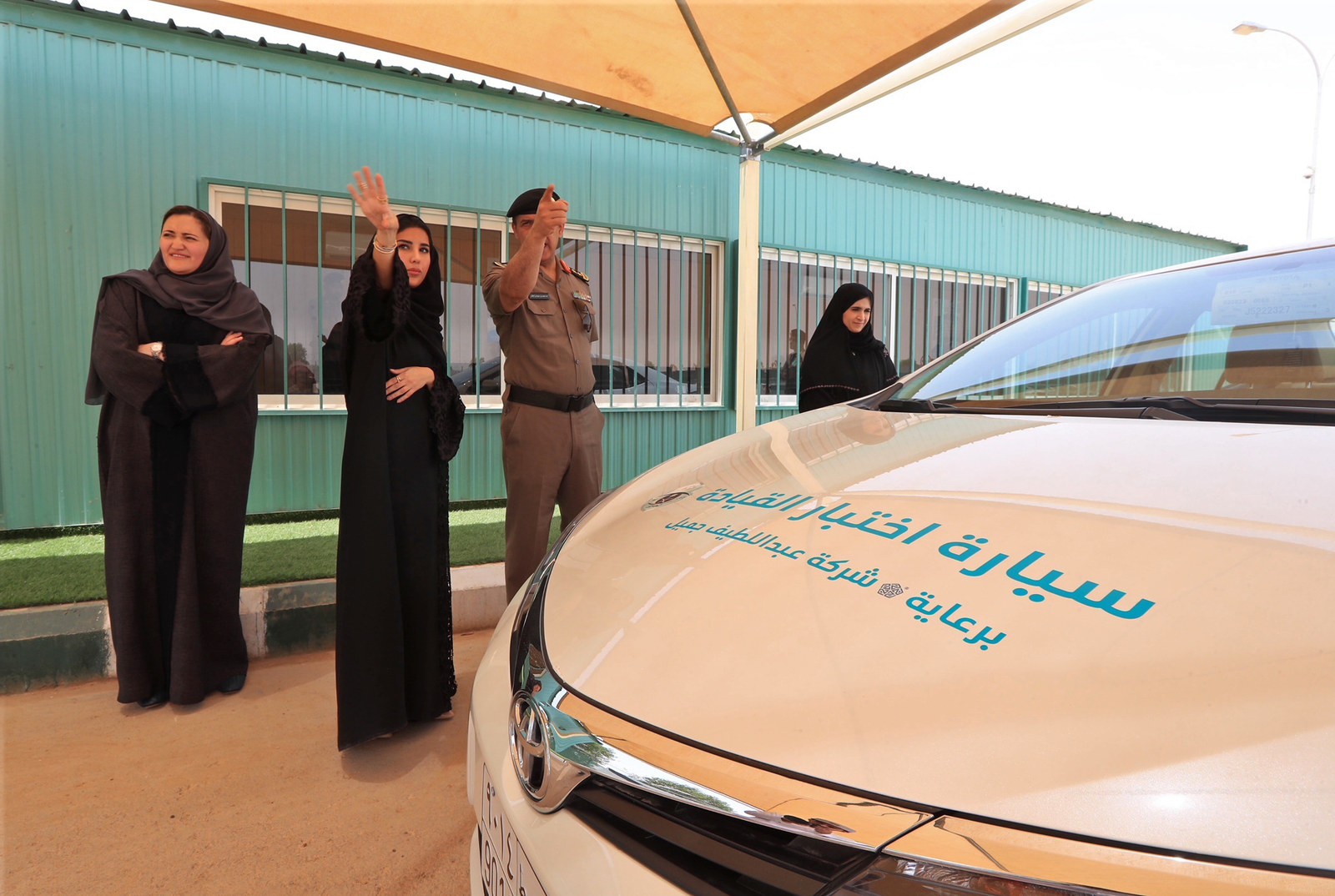 Here's video of one of the women, named online as Ahlam bint Abdelrahman al-Thnian, receiving her license after it was released by the authorities.
A Twitter user with the handle @Ahlamalthunayan later posted an image of her license on Twitter, with the caption: "The dream became a reality."
Despite being able to drive, women who wish to leave the country, seek health care, or work must still receive permission from a man in their lives, a so-called guardian system that has been profoundly criticized by activists.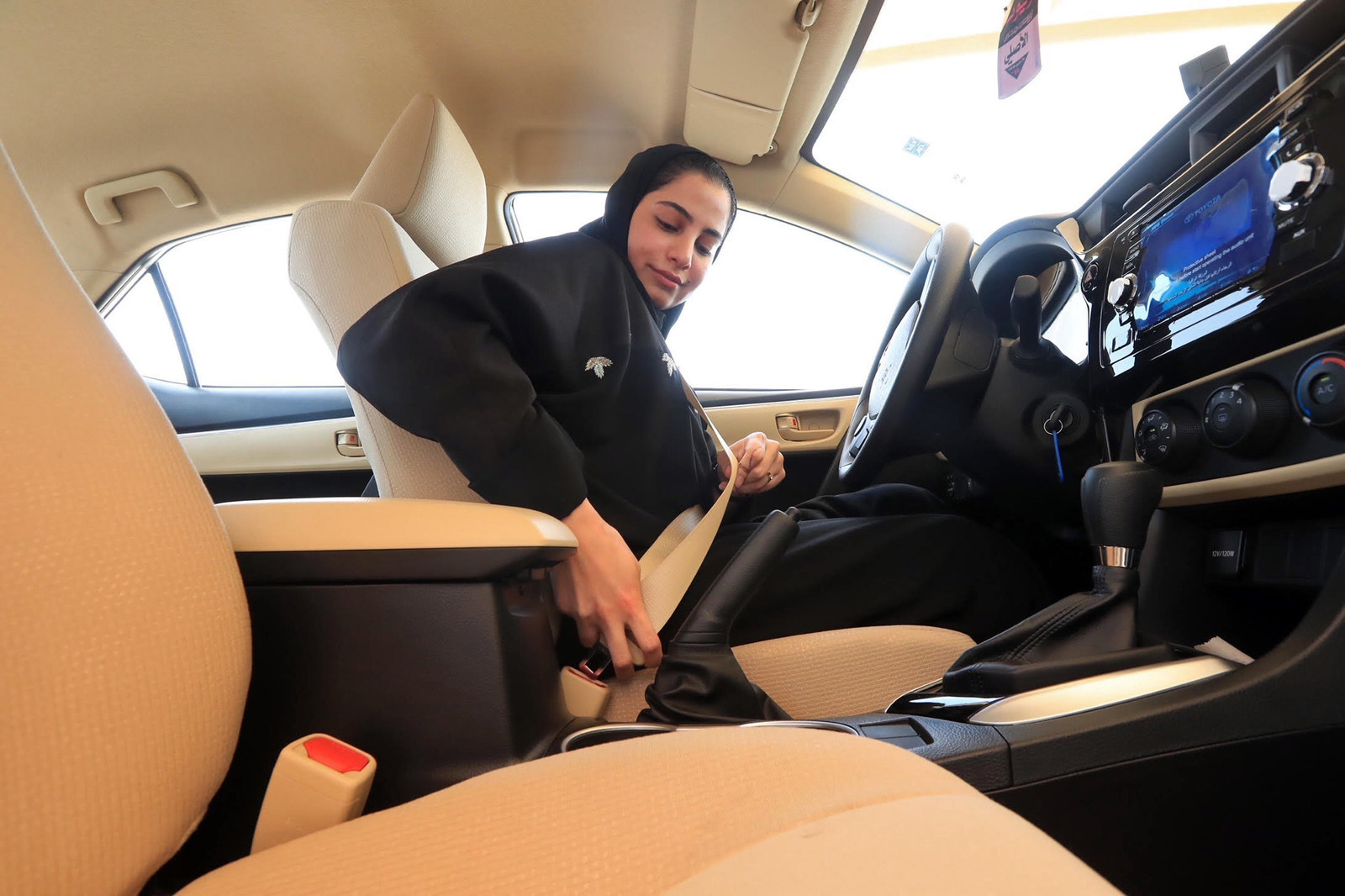 But authorities also released a number of photographs of women receiving their permits and preparing to drive. This is Tahani Aldosemani, an assistant professor at Prince Sattam bin Abdulaziz University in Al-Kharj near the capital, Riyadh.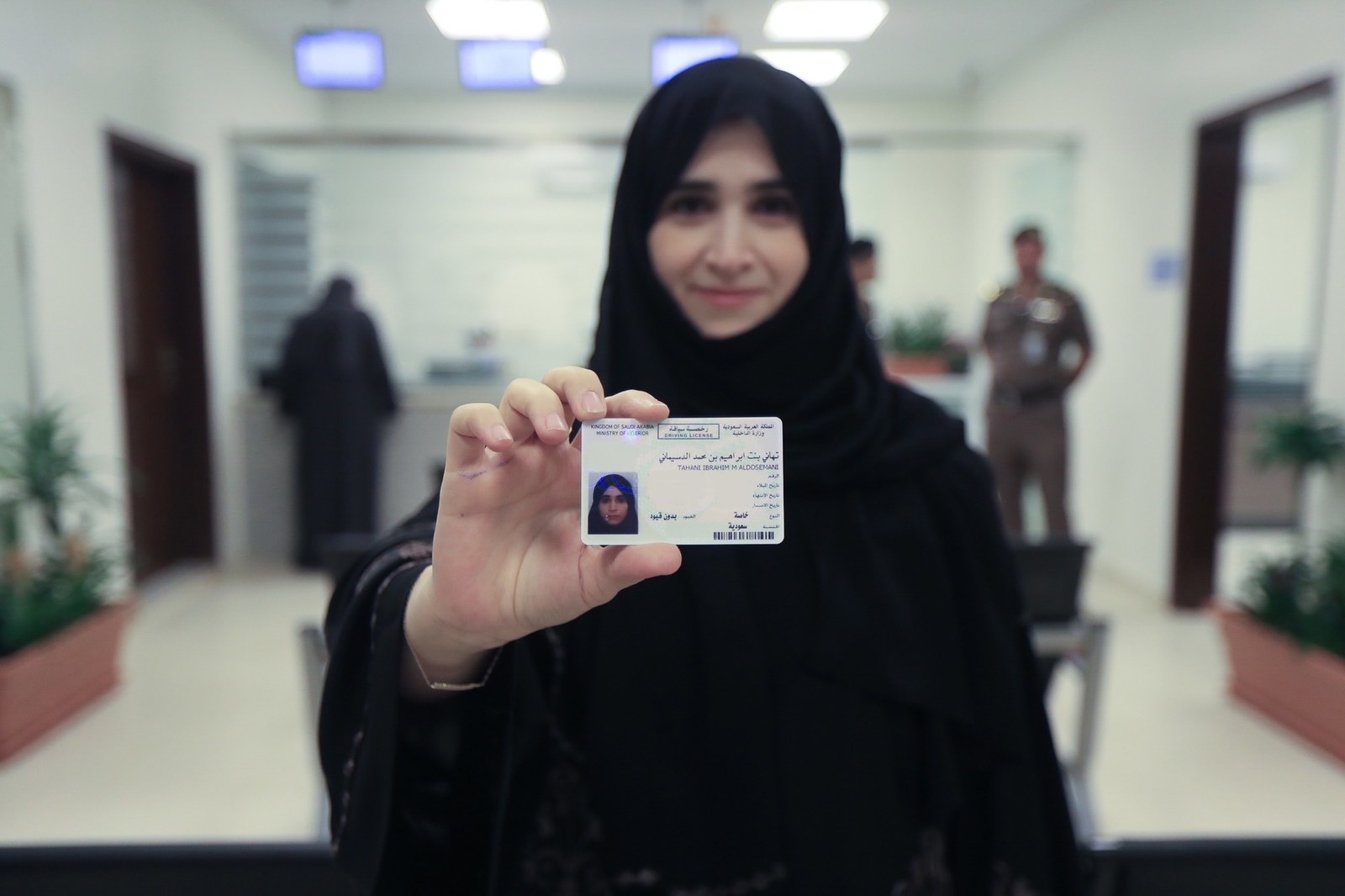 And others were happy that this was finally a reality.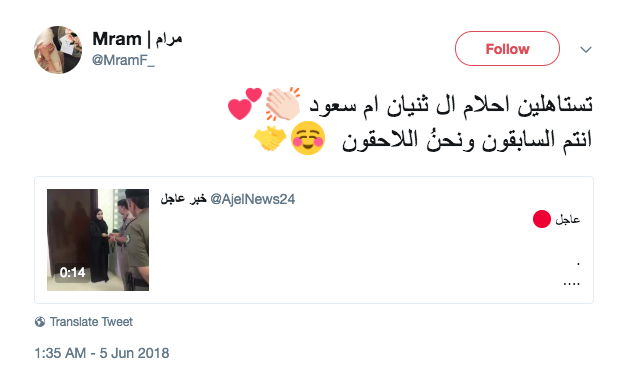 Among the most heavily publicized of Salman's reforms is a the full lifting of the ban on women driving, scheduled for June 24.
The rollout of just 10 driving licenses comes the same week as a heavily criticized Vogue Arabia cover featuring Saudi Princess Hayfa bint Abdullah al-Saud sitting in a car.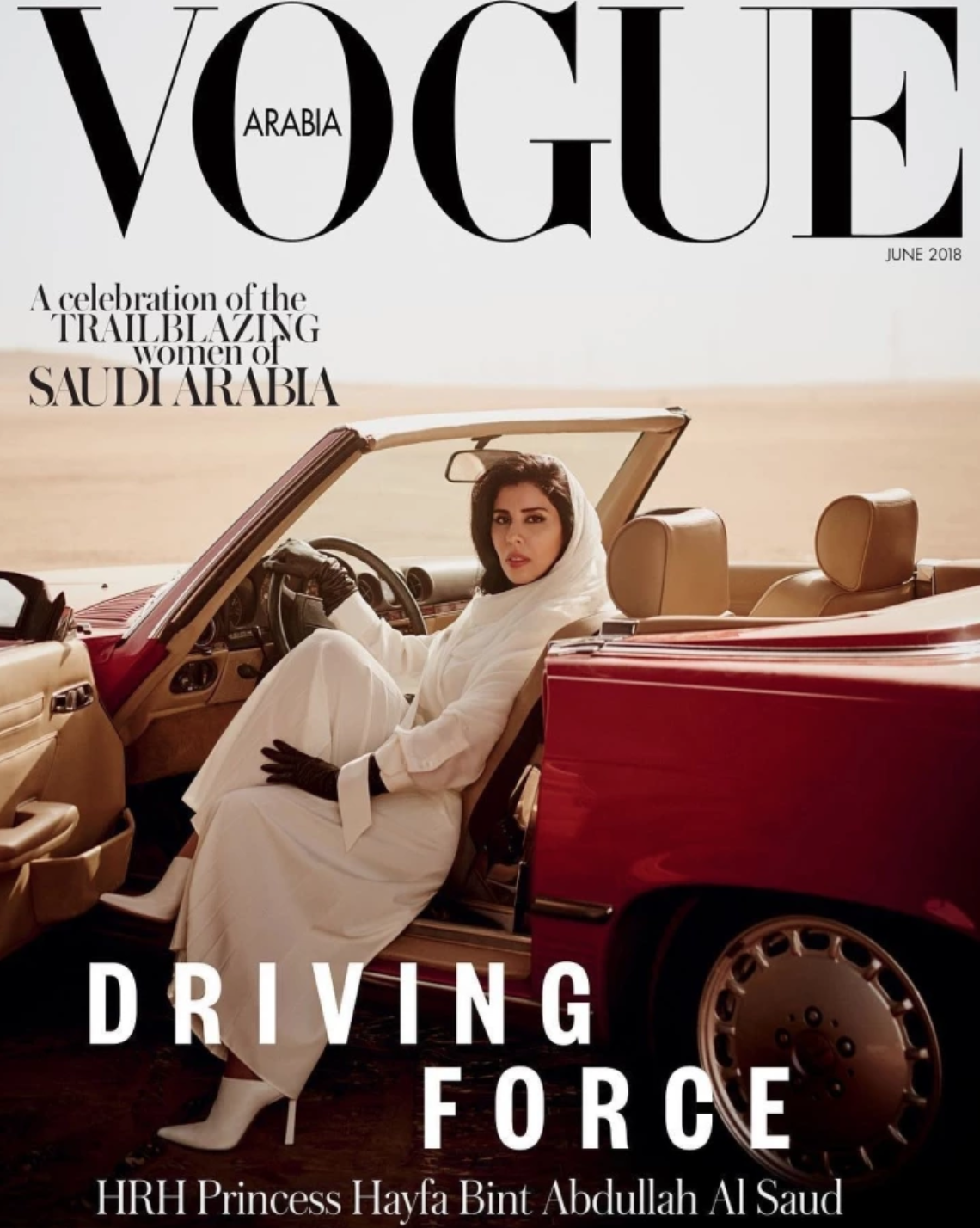 Many people were quick to point out the new glamorous cover didn't acknowledge that women were still in jail for treason for attempting to drive before the ban was lifted.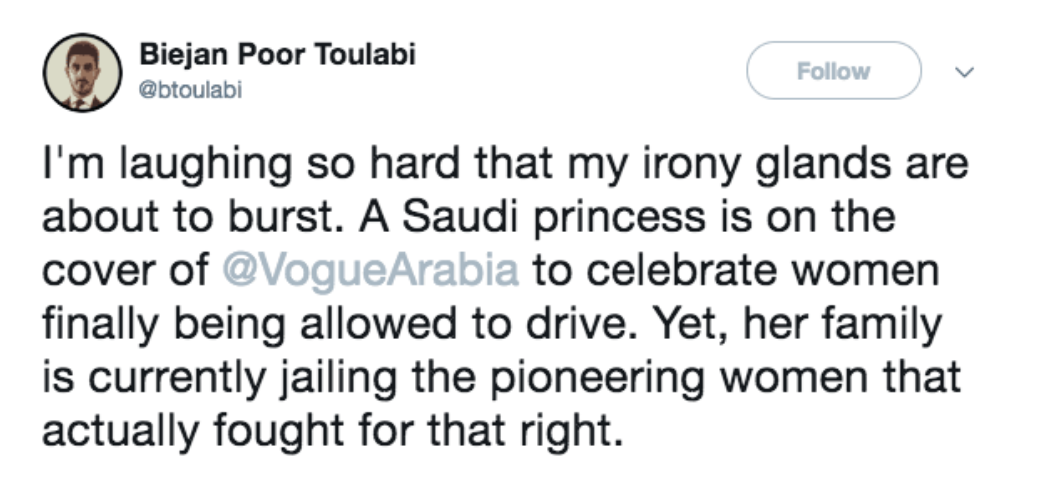 And a number of people began "fixing" the cover, replacing the princess with women activists.