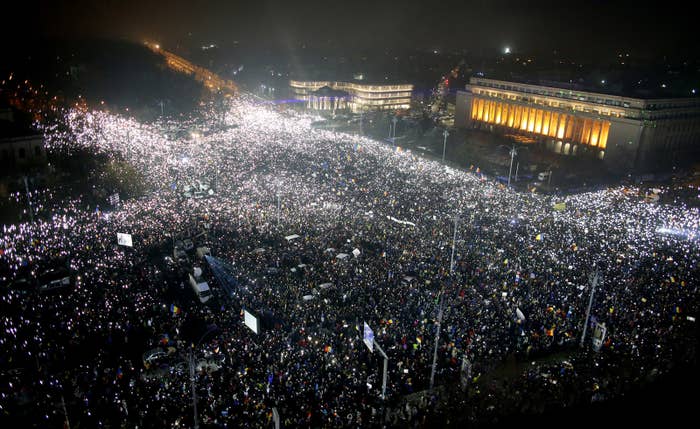 Half a million people marched in Romania Sunday night, as anger continues to build against the government.
The protests, which began last week in response to the government's controversial decree decriminalizing corruption charges, have grown bigger, despite the government's announcement on Sunday that it was revoking the bill. Some demonstrators say they now want the government of Prime Minister Sorin Grindeanu to resign.
Protesters also fear that despite the late-night abolishment of the corruption decree, the government will attempt to pass an only slightly modified law instead — effectively still freeing a number of officials jailed for small-scale corruption charges.
The rallies held last week were estimated to include nearly 250,000 people, already the largest gathering since the fall of communism in 1989. But on Sunday, the crowd size doubled, according to estimates from protests taking place across the country, with hundreds of thousands congregating around Bucharest's Victory Square.
Pictures and video from the square on Sunday showed hundreds of thousands of people waving their mobile phones in the air.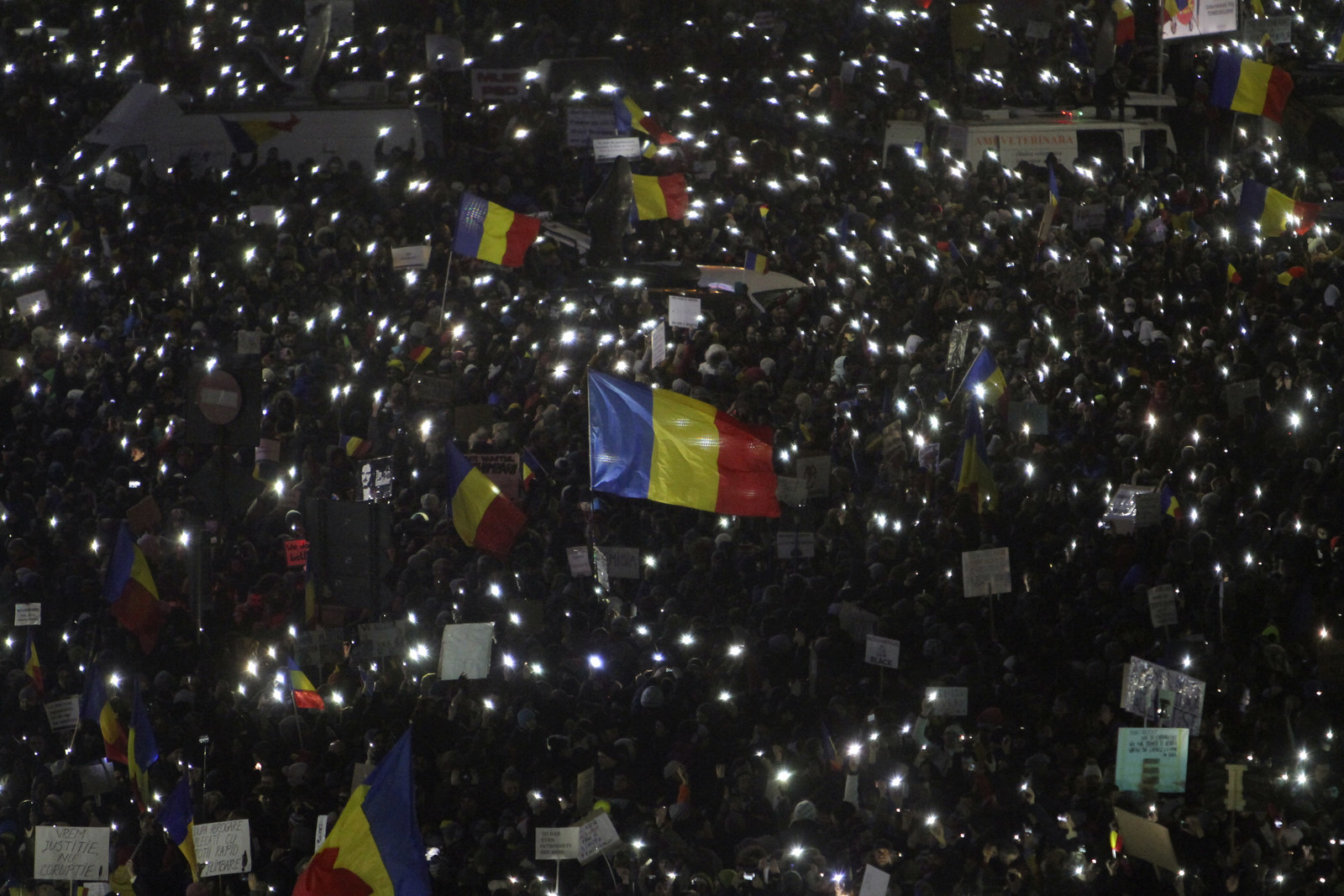 Protesters also used laser beams to project the words "Do Not Give Up" and "Resignation" onto a government building, housing the prime minister's office.
Dan Balanescu, who posted an image of the crowd that has now been shared over 32,000 times, said it was the most beautiful thing he had ever photographed.
CORRECTION
Protesters projected words onto a government building housing the prime minister's office. An earlier version of this article incorrectly said it was the parliament building.