Mexico's secretary of public education has announced that at least 21 children and four adults have died at Colegio Enrique Rebsamen, an elementary school in Mexico City that collapsed during Tuesday's earthquake.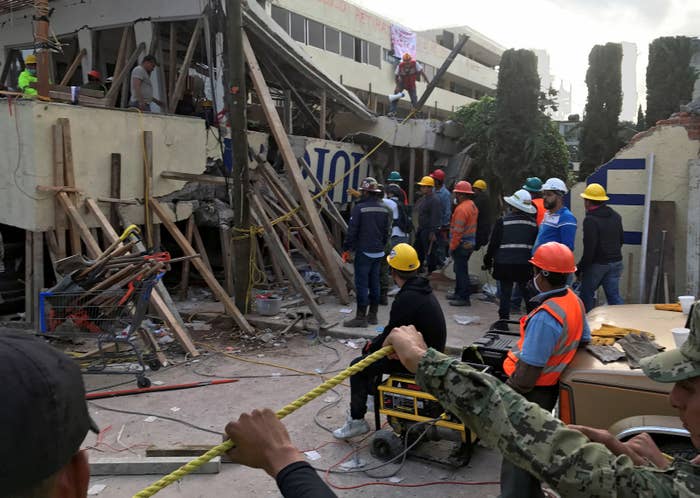 "Sadly it is confirmed the death of 25 people, 21 children and 4 adults, in the Enrique Rébsamen school. My condolences to their families," tweeted Aurelio Nuño, the secretary of public education.
Rescuers are searching the rubble for at least 30 children and teachers after the building collapsed during a 7.1 magnitude earthquake on Tuesday.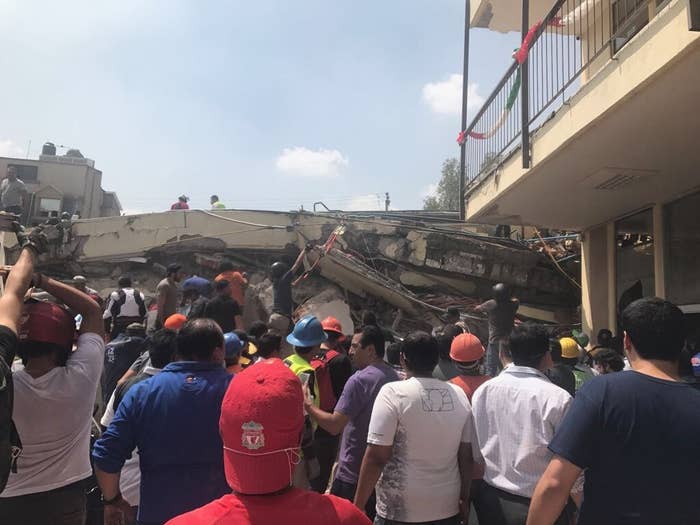 Hundreds of students and some staff were inside the school, on the south side of Mexico City, when it collapsed.
"I had to remove two children of about 5 years old [from the rubble], who were still hugging each other," Luis Muñoz Trejo, a volunteer rescuer told BuzzFeed News.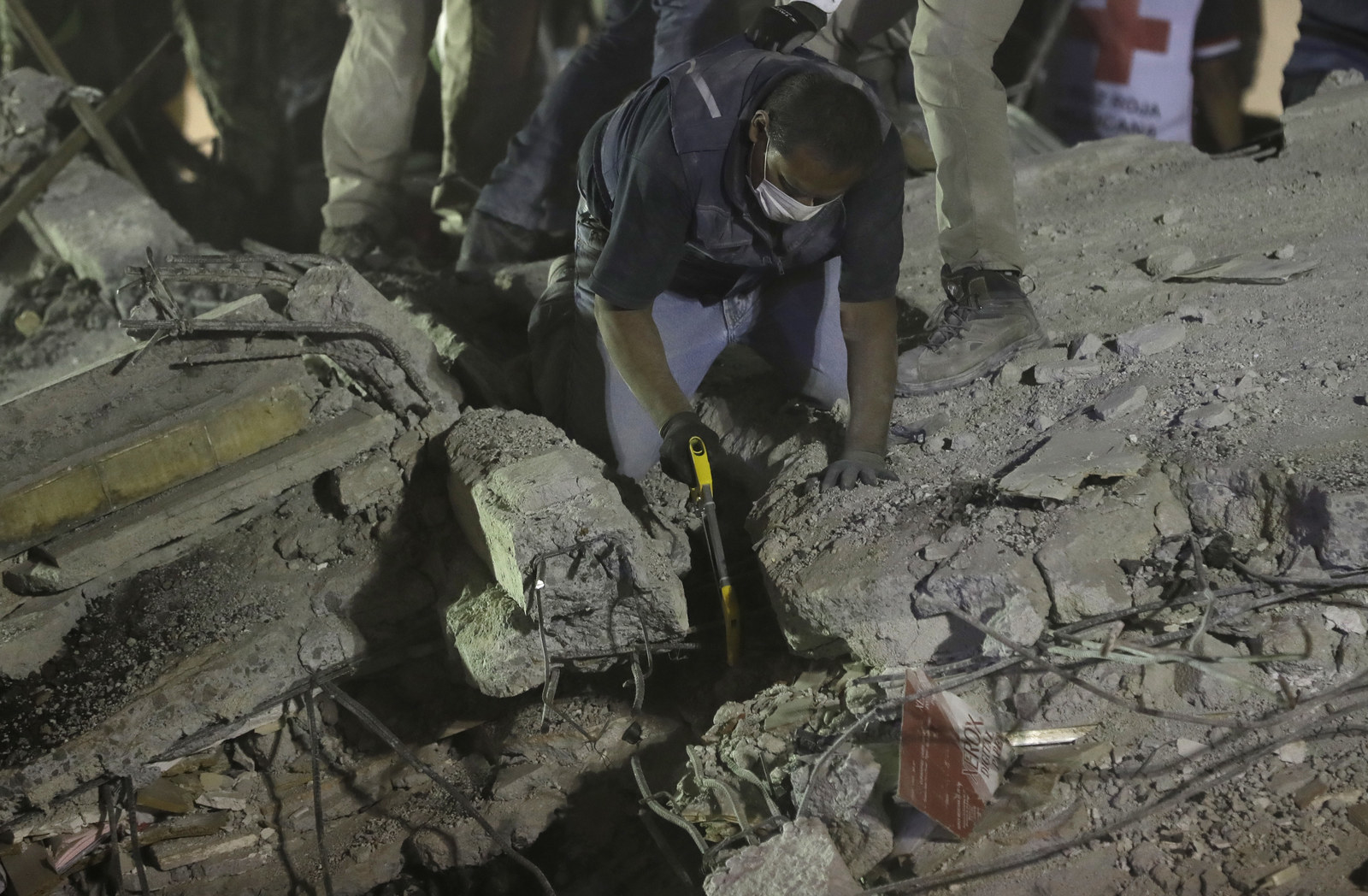 Trained rescue dogs were also brought in Tuesday night to locate children still alive.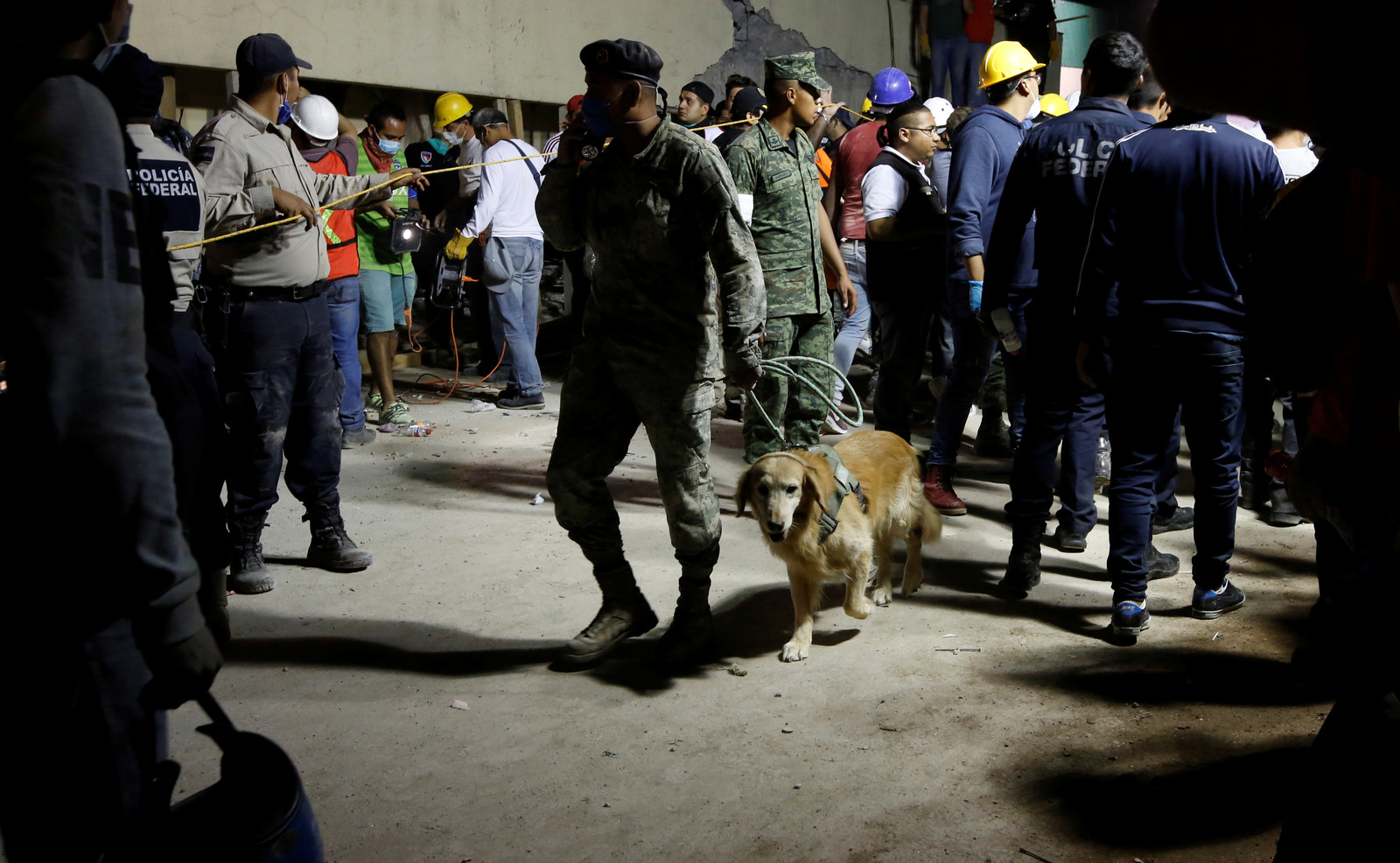 Two rescuers entered the school through a tunnel dug by the Topos and propped open with wooden beams at lunchtime on Wednesday, trying to rescue a young girl.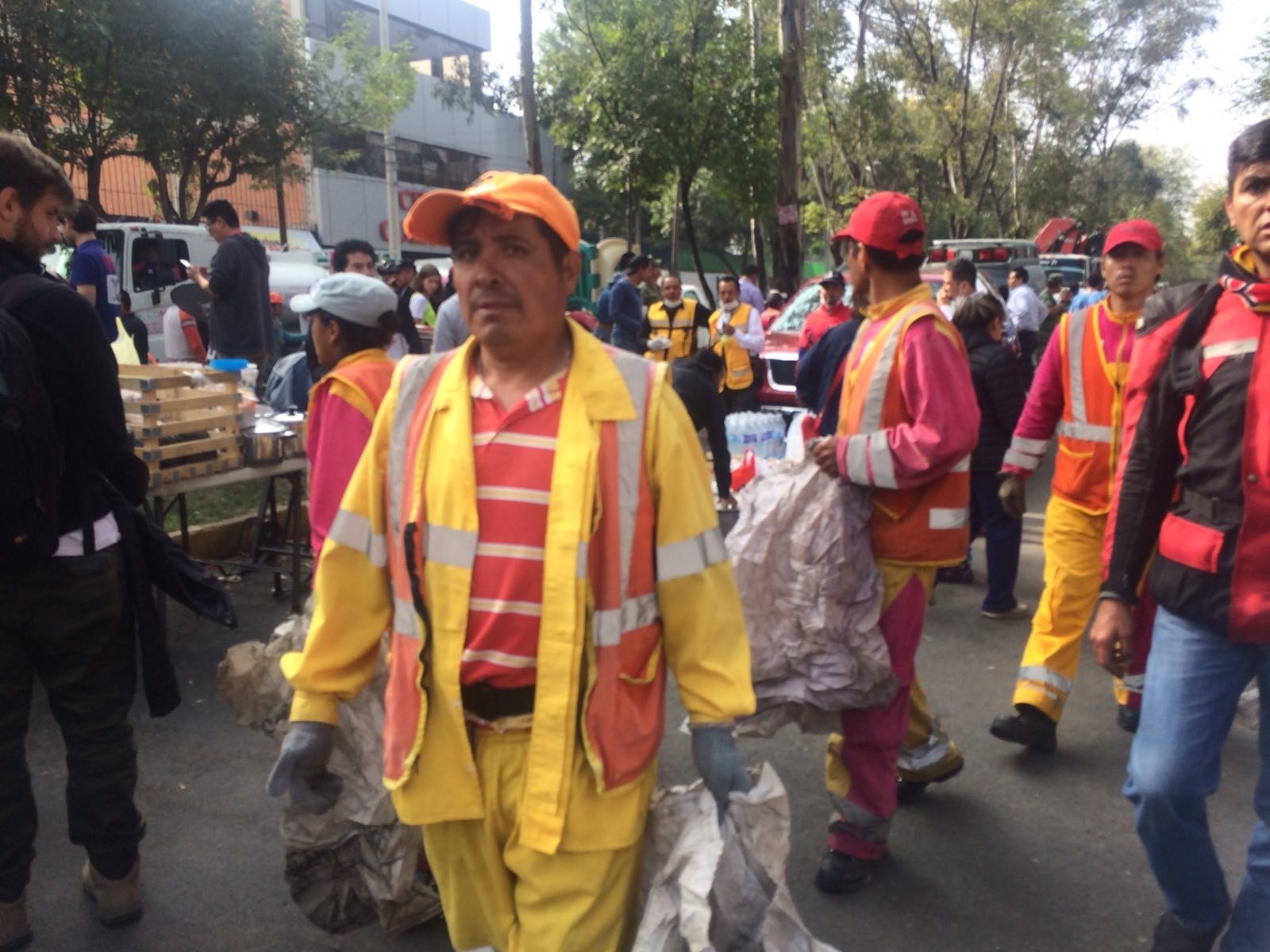 At regular intervals, all the dozen people working around the opening raised their fists, the gesture for asking for silence, so that the rescuers inside could hear and locate the living students.
Family members waited anxiously beyond the police barricades for news of their loved ones.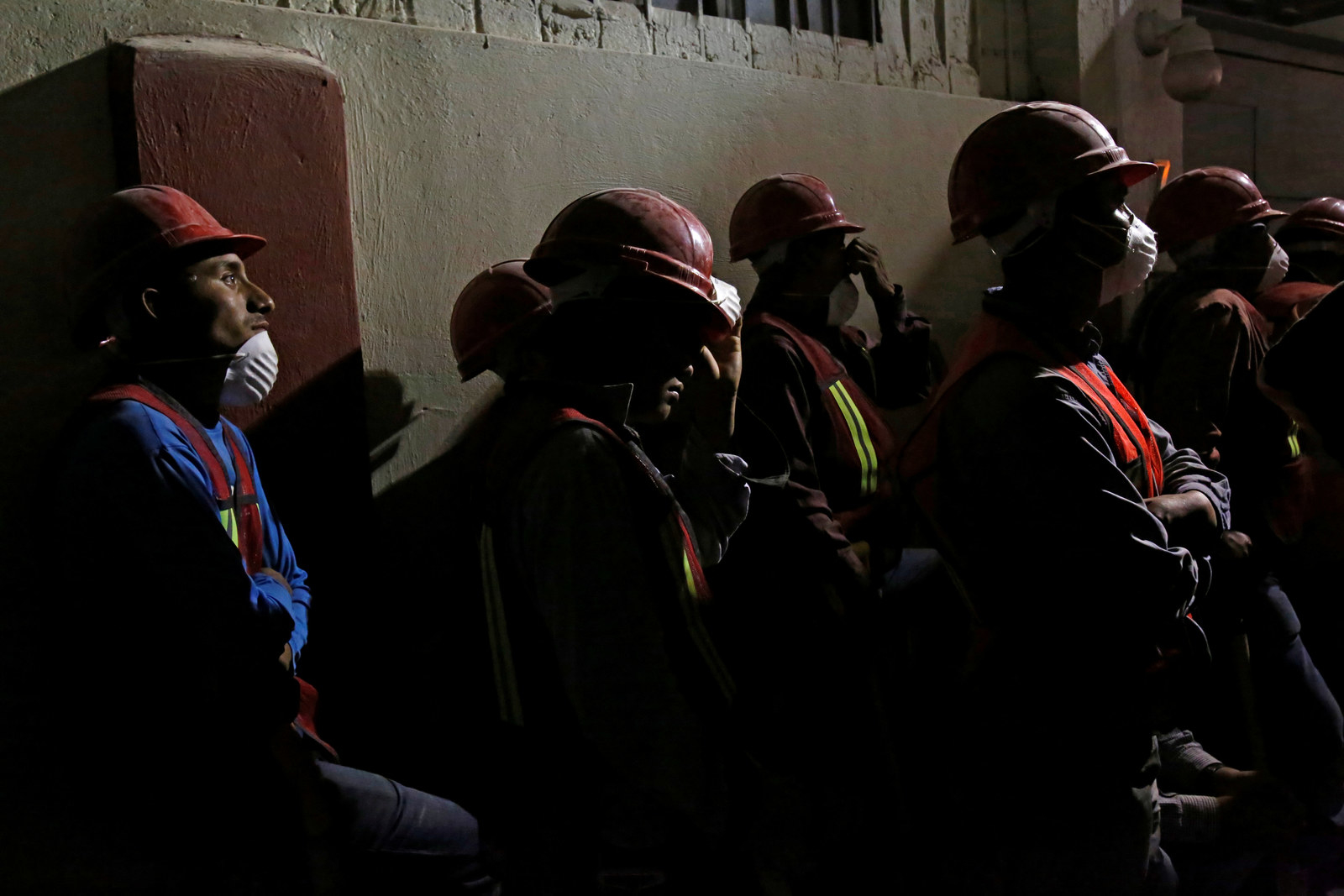 Only one student, age 13, is being treated at Hospital Angeles Acoxpa, around the corner from the collapsed school.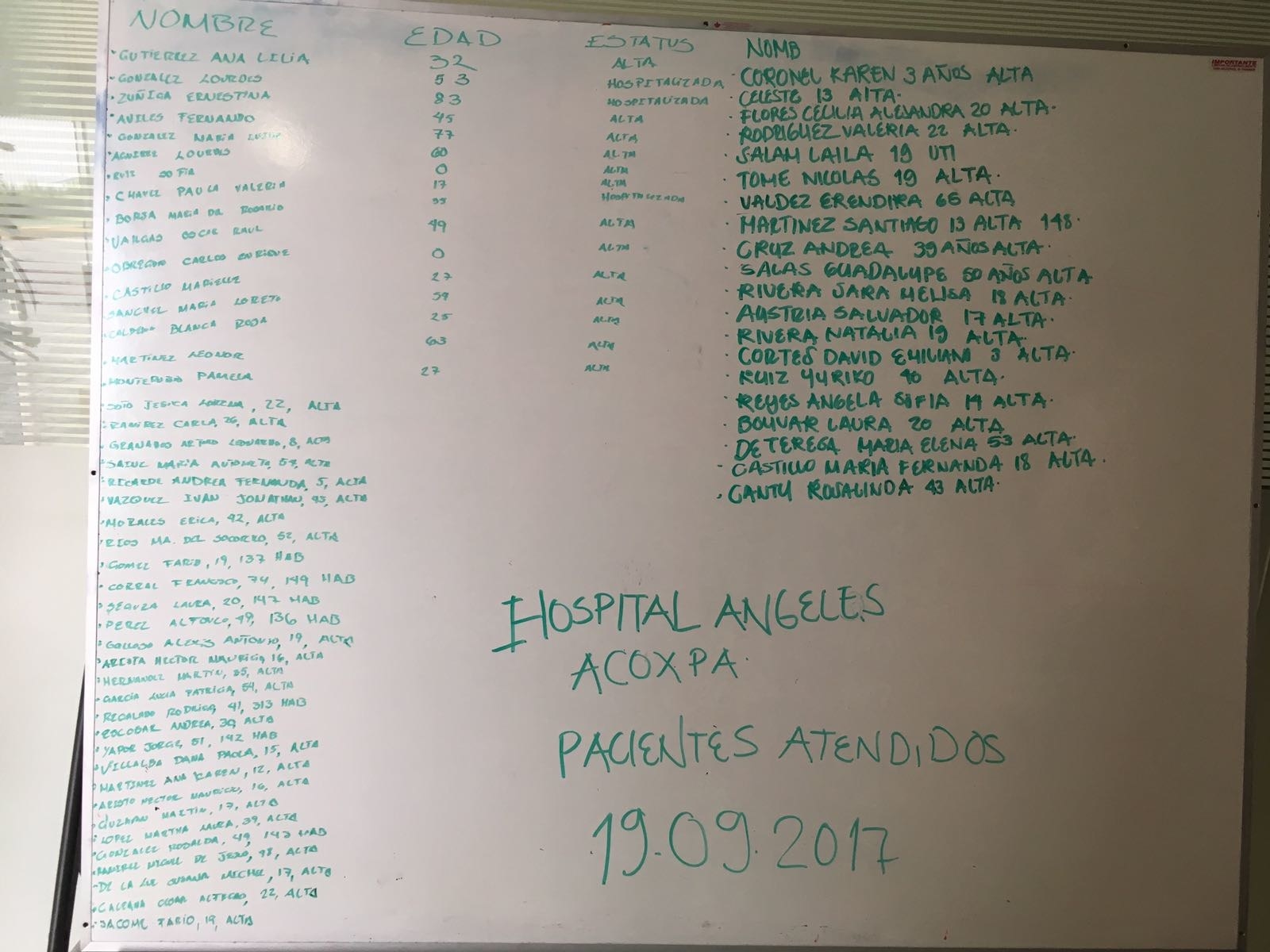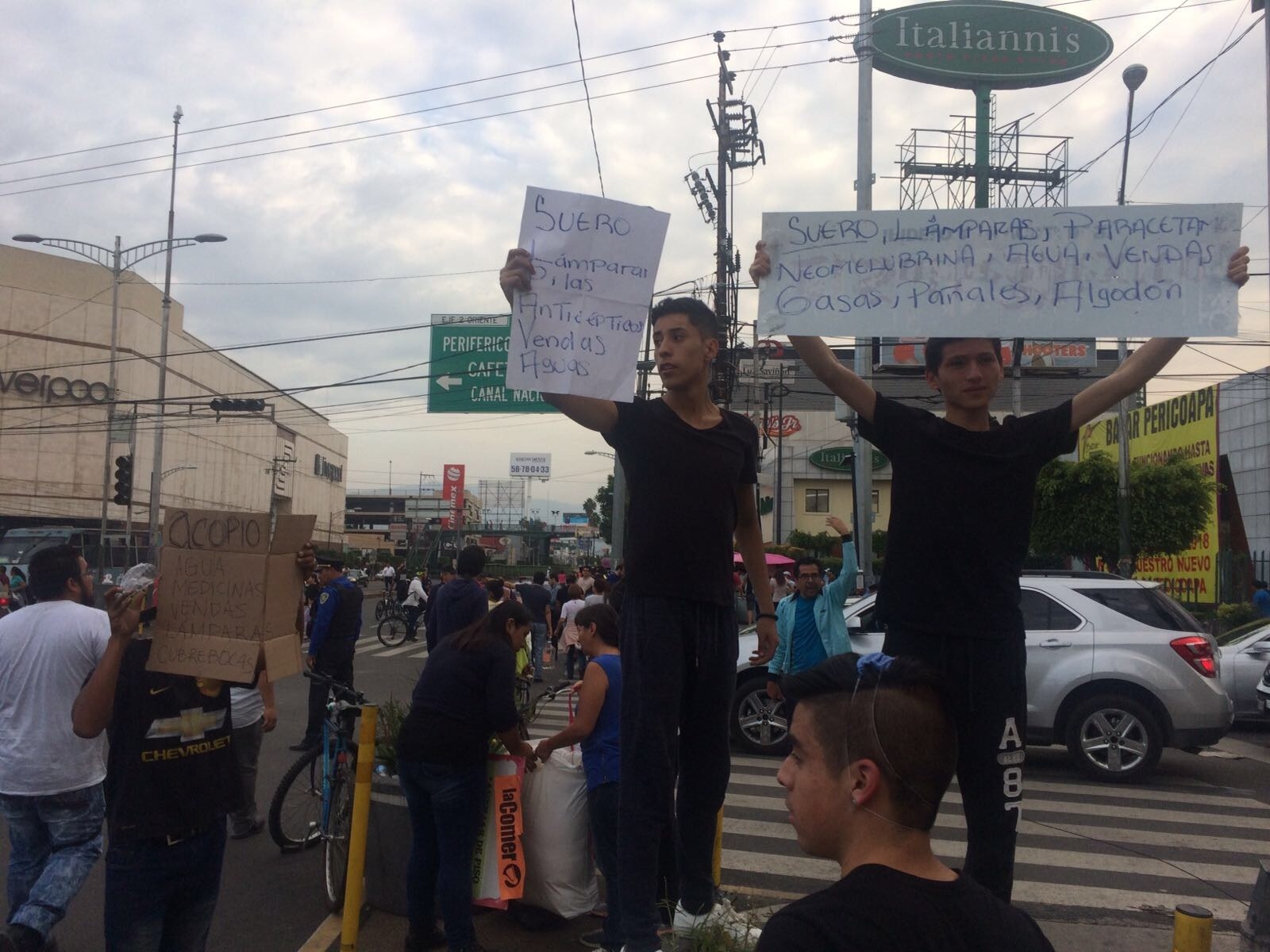 At least 225 people are confirmed to have died in the quake, which struck only days after another earthquake hit the southern coast, killing at least 90 people.
The tremor struck on the 32nd anniversary of Mexico's 1985 earthquake, which killed an estimated 10,000 people. Many Mexicans had taken part in an earthquake drill earlier in the day.
The epicenter was recorded in Atencingo, Puebla state, approximately 120 kilometers (75 miles) from Mexico City. It had a depth of 51 kilometers, the US Geological Survey said.
Rescue workers and government officials were still scrambling to assess the scale of the damage from the latest earthquake, with the first official figure placing the death toll at 250. However, this was later lowered as rescuers worked through the night and pulled a number of people alive from the rubble.