A video purporting to show Burmese police officers abusing members of a Muslim minority group in Myanmar has been widely shared on social media and was trending on Facebook earlier this week.
There have been a number of shocking videos appearing to show officials abusing the Rohingya villagers.
But the latest video — apparently filmed by a policeman — has struck a chord.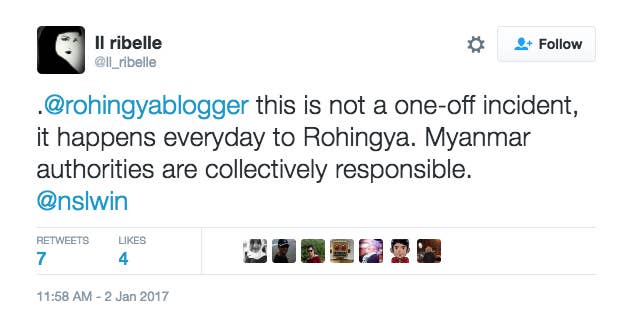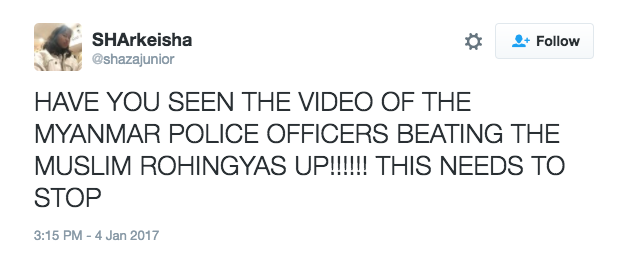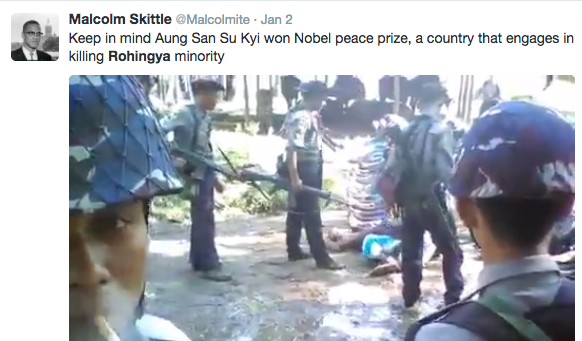 BuzzFeed News has been unable to verify the video, but has contacted the original poster for more details.
In response to the video, posted on YouTube by Rohingya Blogger on Jan. 1 and viewed tens of thousands of times, the Burmese government has promised to investigate the officers who were filmed abusing the villagers. Officials have reportedly detained several men in connection with the alleged assault.
The incident occurred during the clearing out of the village of Kotankauk, officials said in a statement. "Those who [were] initially identified were detained," a spokesperson told The Guardian. "Further investigations are being carried out to expose other police officers who beat villagers in the operation."
Such an investigation is an unusual acknowledgement of the purported abuse against the Rohingya, an ethnic minority of around 1 million people, mostly concentrated in the Rakhine region of Myanmar, formerly known as Burma.
The progress was marred by a government statement Wednesday claiming there was "no evidence" of a genocide against the Rohingya people in an interim report examining the ongoing wider situation.
In the brief update, ahead of the publication of the full document at the end of January, officials said "special investigations" had been made into the "external" allegations.
Last month, 11 Nobel Prize winners called on the United Nations to "end the human suffering" unfolding in the region, stating government actions amounted to "ethnic cleansing."
More than 34,000 people have been forced to flee the region since military operations began in Rakhine state in October 2016, according to the UN.
However the report, headed by former general Myint Swe, claimed there could not be cases of "genocide and religious persecution" in the region as the Bengali population was increasing, as well as the presence of mosques and other religious buildings.
An Amnesty International report last month stated the military claimed the police and armed forces have "randomly fired on and killed civilians, raped women and girls, torched whole villages and arbitrarily arrested Rohingya men without any information about their whereabouts or charges."
Rafendi Djamin, the organisation's Southeast Asia and Pacific director, continued that his organisation was worried these reports were the "tip of the iceberg" and said the Rohingya were the targets of a "callous and systematic campaign of violence."