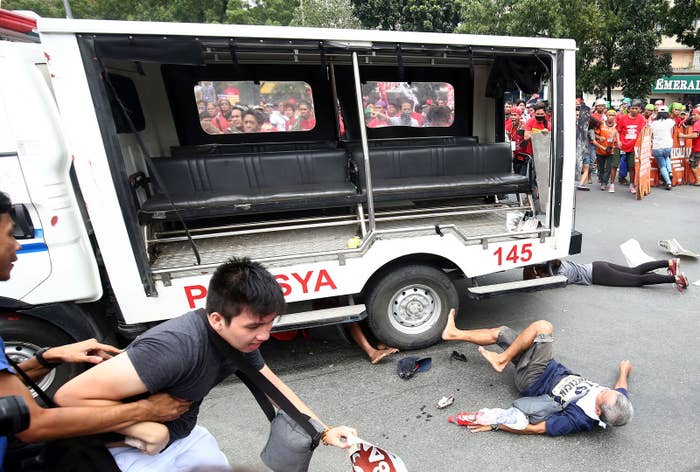 A protest in front of the United States Embassy in the Philippines capital of Manila turned ugly when a police van drove into demonstrators.
Hundreds of protesters, some of who were part of a group known as Bayan (Nation), were demonstrating against the US military presence in the country on Wednesday when the incident happened.
Horrified demonstrators can be seen on video scattering as the police van swings around and reverses back and forth into the crowds. At one point, a young woman is seen being knocked down and seemingly pulled underneath the still-moving vehicle.
At least three student protesters were taken to a nearby hospital for treatment, the Associated Press reported. The extent of the injuries of those in hospital remains unclear, with the US Embassy in Manila telling the BBC only that it had "seen reports" of injuries, and directing further inquiries to the police.
"There was absolutely no justification for it," protest leader Renato Reyes told the AP.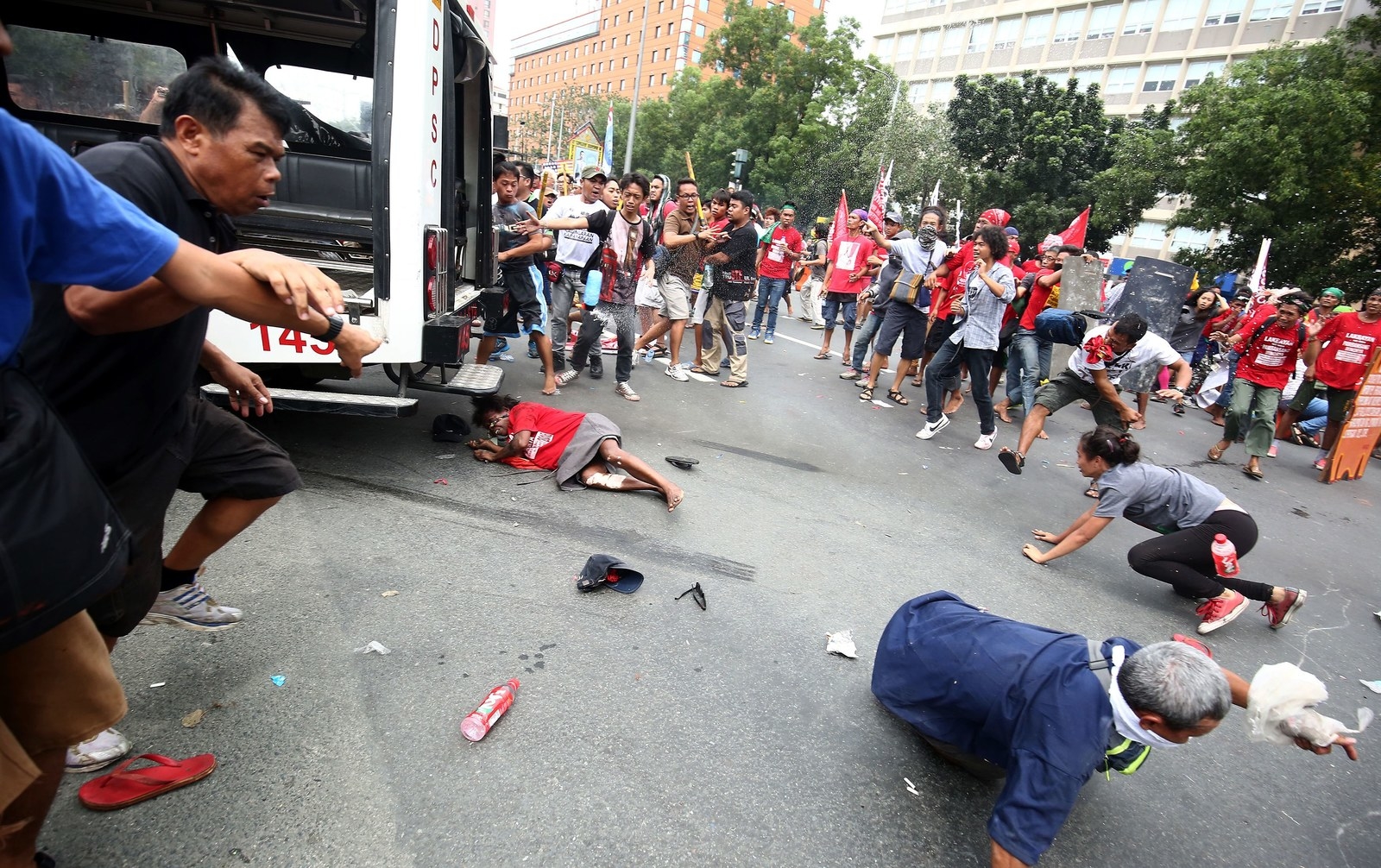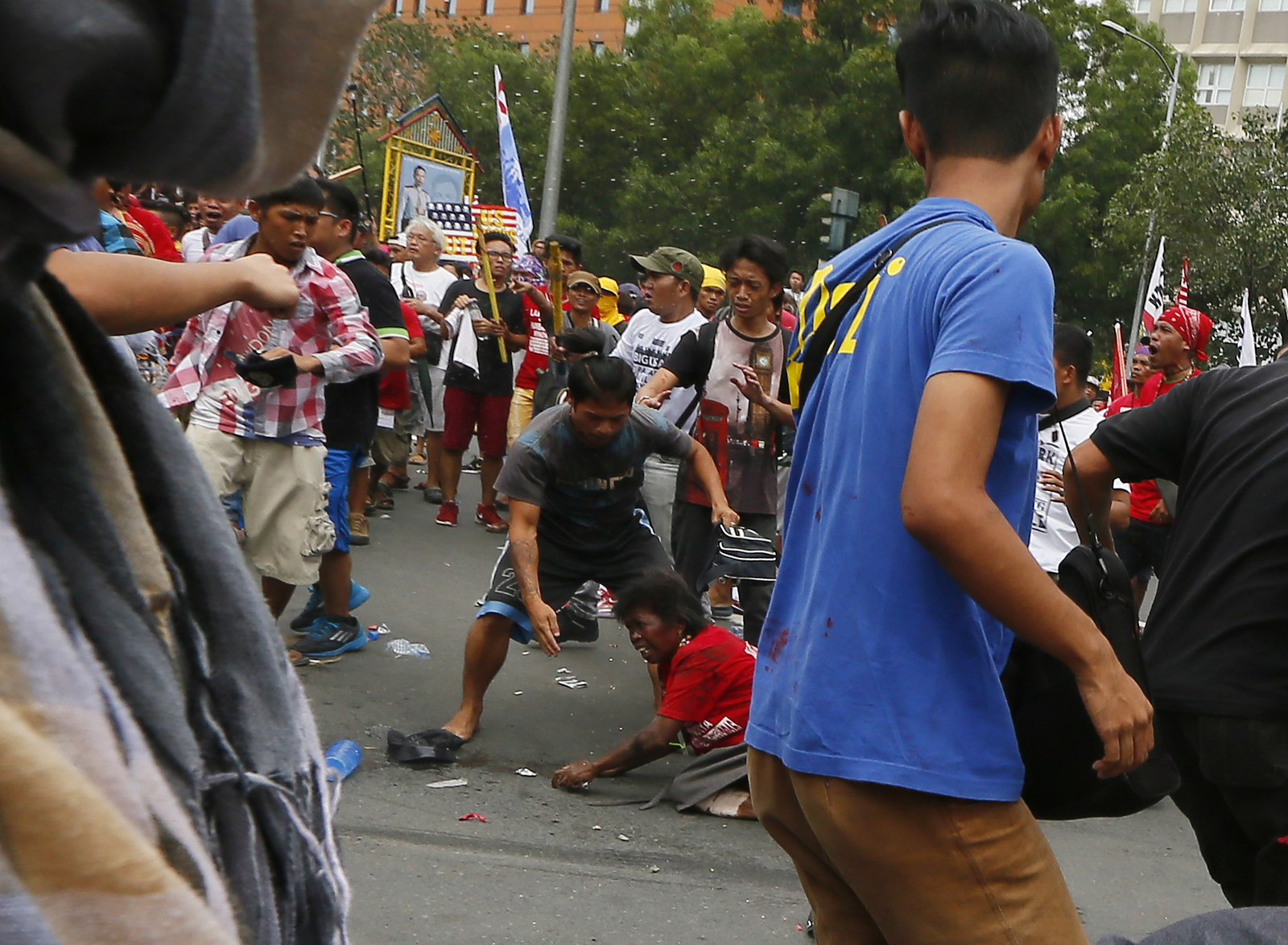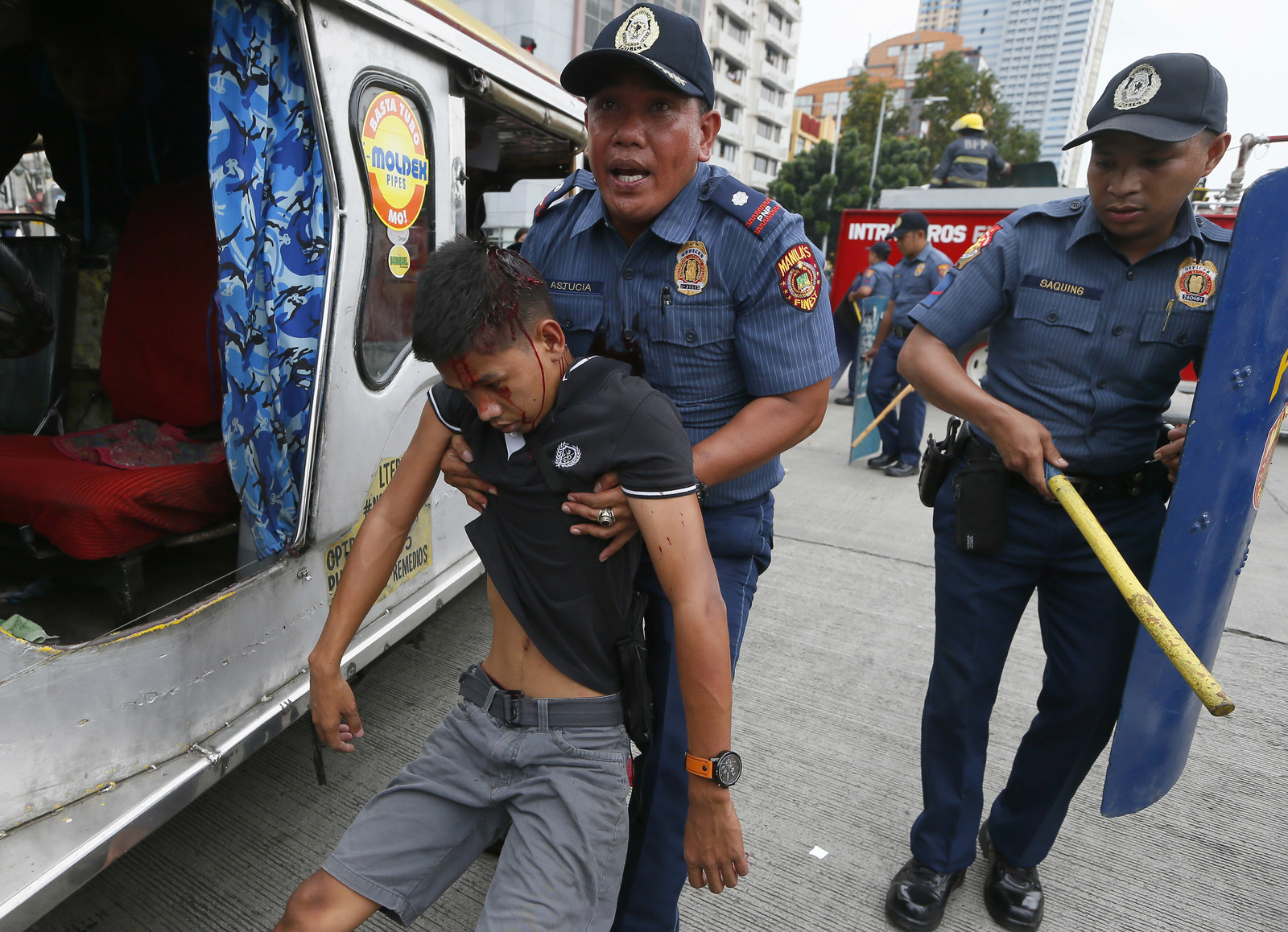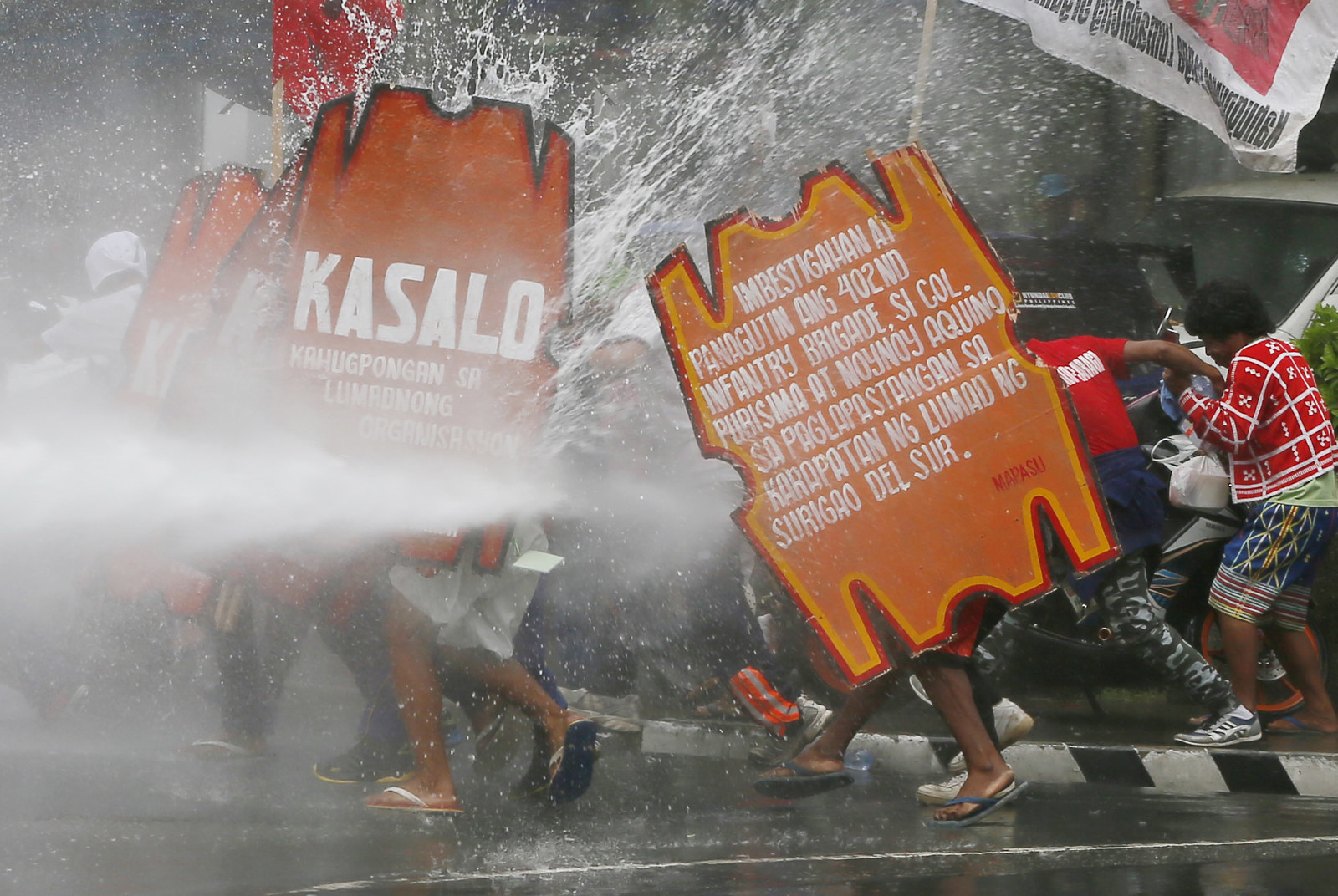 At one point, the protesters broke through a police line, prompting officers to reportedly deploy teargas into the crowds. Demonstrators hurled red paint and turned a pressurized fire hose on the officers and a member of the US forces stationed outside the embassy.
Speaking after the protest, Reyes said: "Even as the president vowed an independent foreign policy, Philippine police forces still act as running dogs of the US."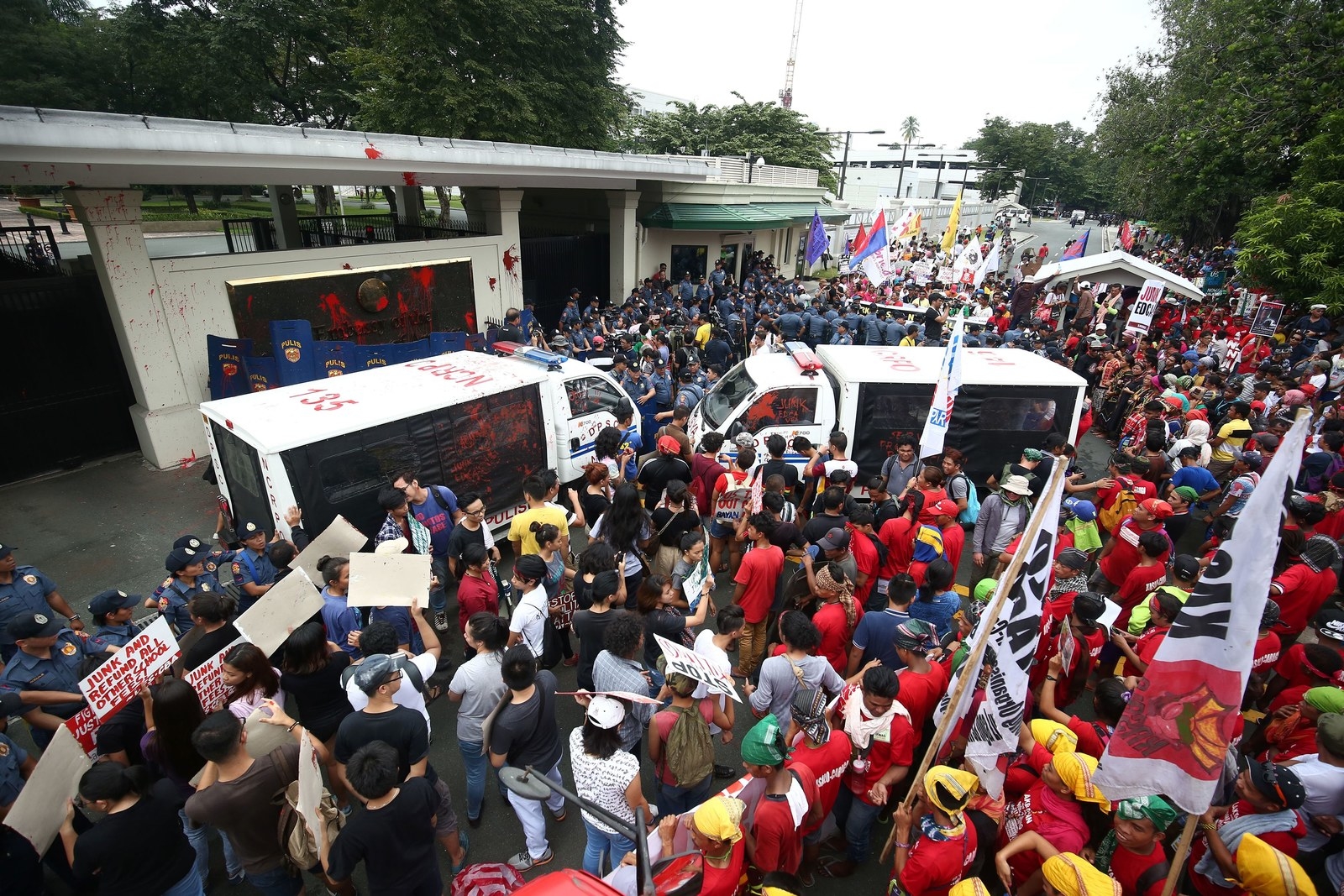 President Rodrigo Duterte has stoked anti-US sentiment in recent weeks. His comments included calling president Barack Obama a "son of a whore" and suggesting that the Philippines should rethink a traditionally close relationship with the US.