A Palestinian writer and activist was detained by members of the Israeli army late Monday night, with images of her saying goodbye to her son spreading rapidly online.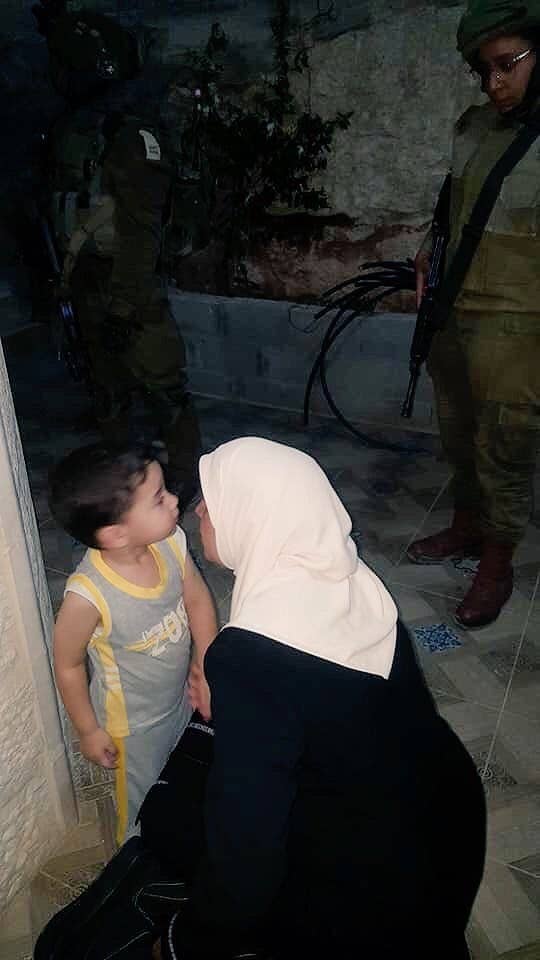 Lama Khater, 42, is a writer and activist who lives in Hebron, in the West Bank. This is her 3-year-old son, Yehya.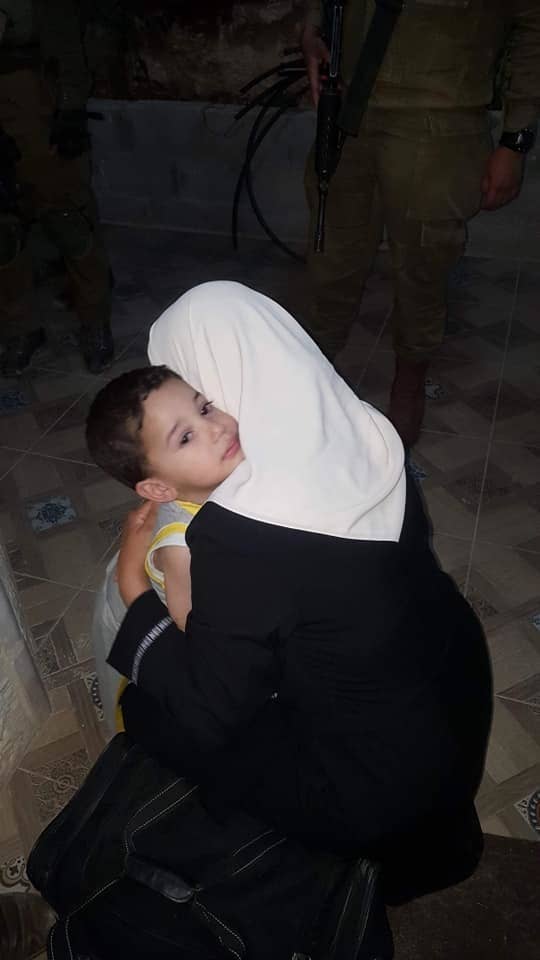 The photos were taken by her daughter, Besan, who confirmed the news, writing on Facebook: "Occupation forces just arrested my mother from her house."

Local media reports state that members of the Israeli Defence Force (IDF) entered her home at around 2 a.m. local time last night and detained her.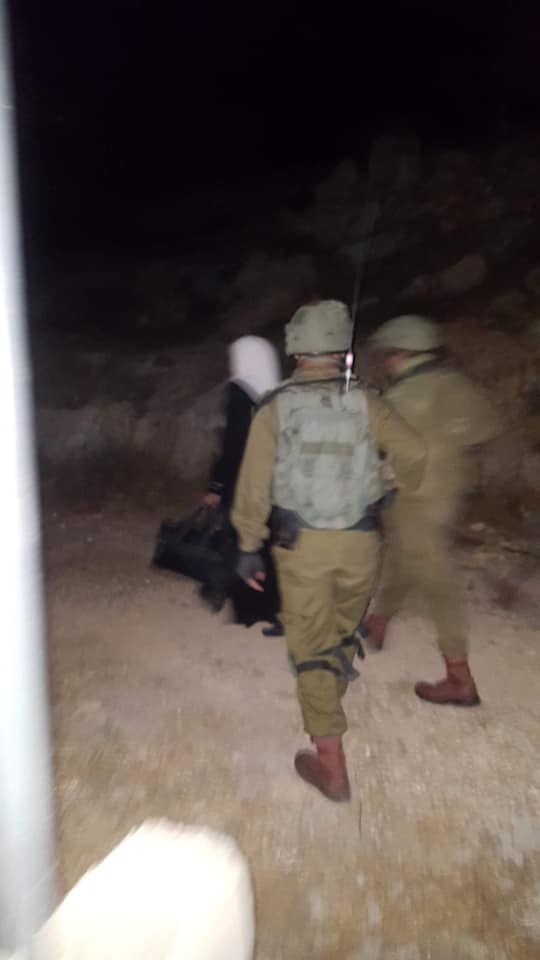 A spokesperson for the IDF told BuzzFeed News: "Last night, a Palestinian suspected of being involved in Hamas terror activity was apprehended in Hebron. The suspect was transferred to security forces for further questioning."
Khater was among at least 14 people arrested by IDF soldiers that night, according to Palestinian media.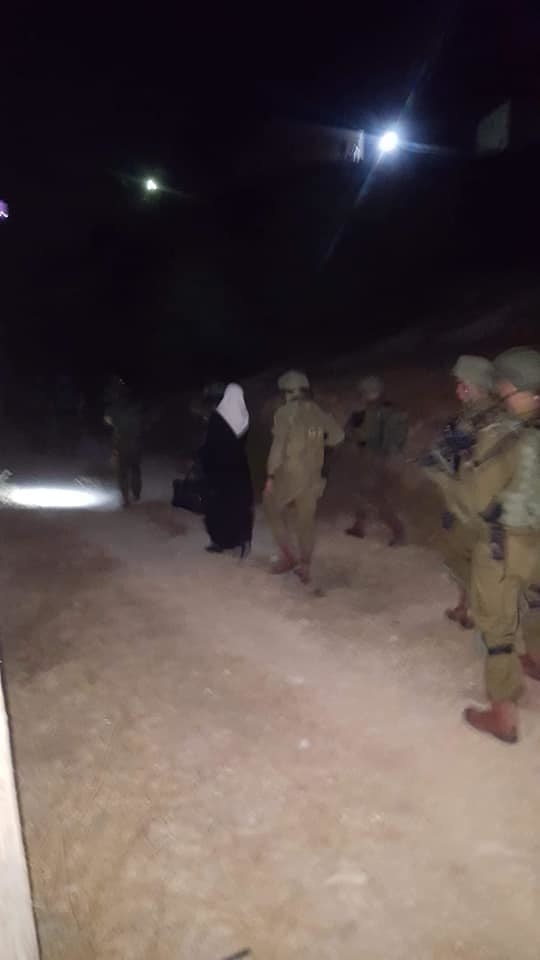 Online, people were appalled at the separation, and the images showing the moment.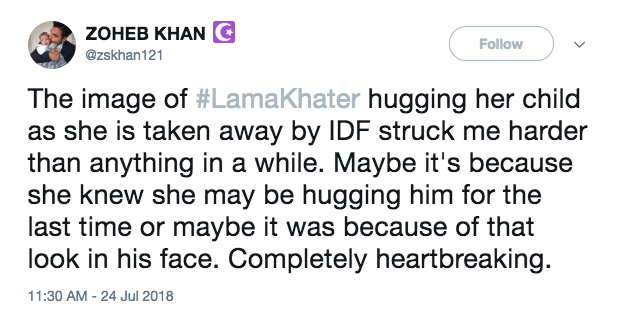 Many people tweeted under a hashtag, #لمى_خاطر, or Lama Khater, expressing their anger and calling for her release.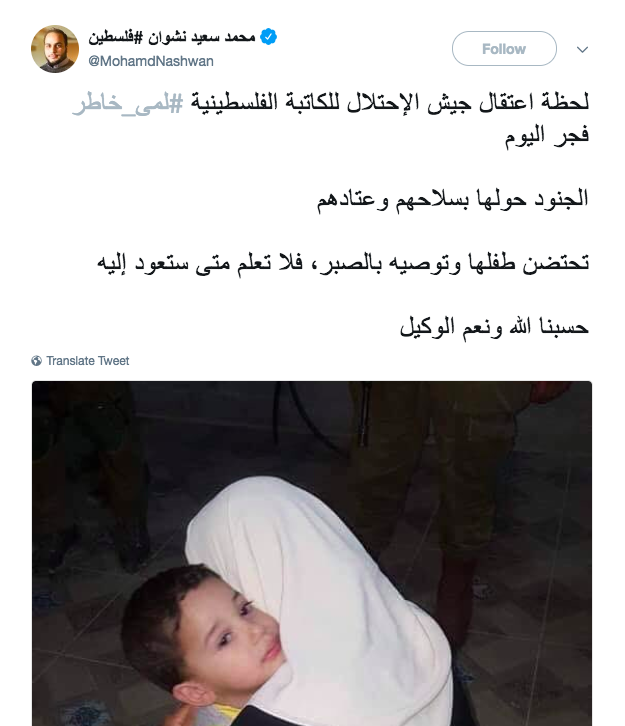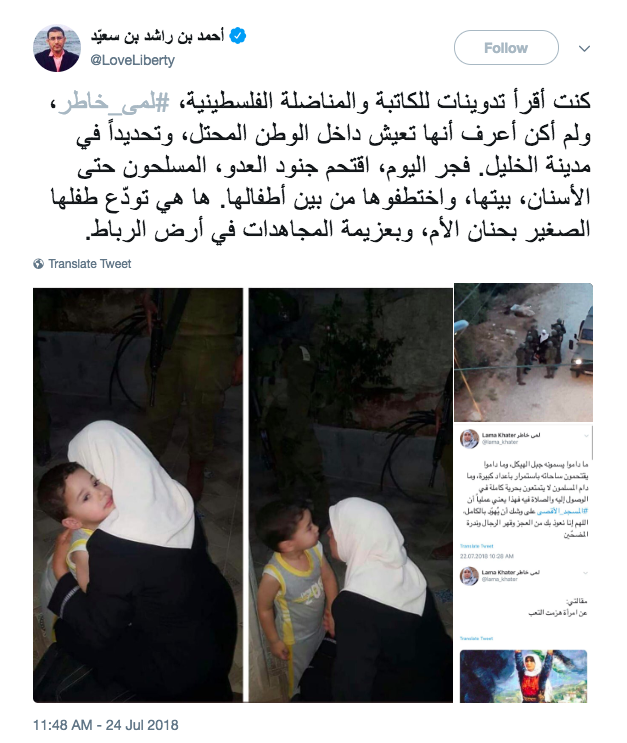 Some people made a link between US President Donald Trump's decision to separate immigrant families and what they were seeing here.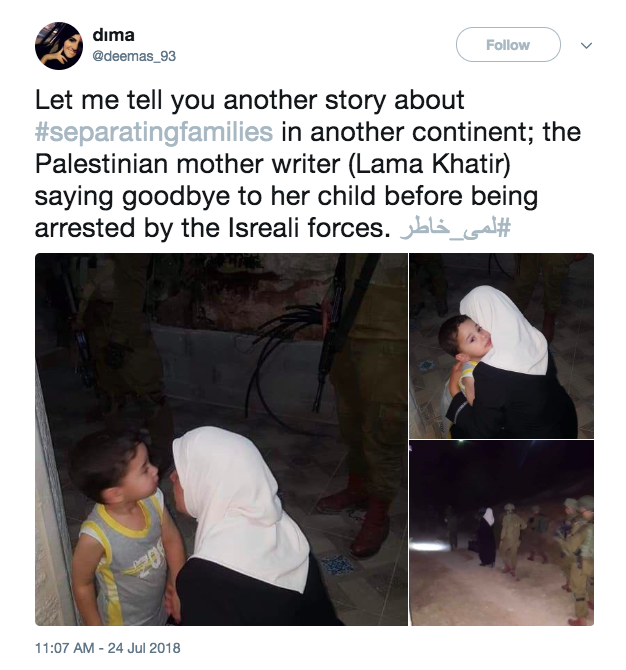 They also shared cartoons of the moment Khater was forced to say goodbye to her son.
Munzer al-Awad contributed to this report.