Hundreds of thousands of Romanians have taken to the streets of Bucharest, the country's capital, after the government passed an emergency decree that would free officials charged with corruption.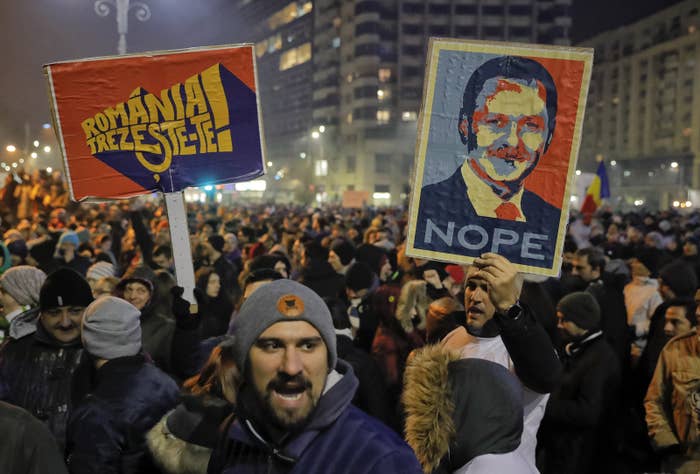 According to Reuters, as many as 250,000 people marched outside government offices on Wednesday, making this the largest demonstration in the country in decades.
Wednesday's protests highlighted the simmering anger against Prime Minister Sorin Grindeanu's Social Democratic Party (PSD), which has been in power for less than two months. Late on Tuesday night, Grindeanu's cabinet approved a decree that would decriminalize "anti-graft" measures such as abuse of power, conflict of interest, and work negligence, effectively freeing a number of officials imprisoned for corruption. The measure would only free those charged with offenses valued at less than $48,000.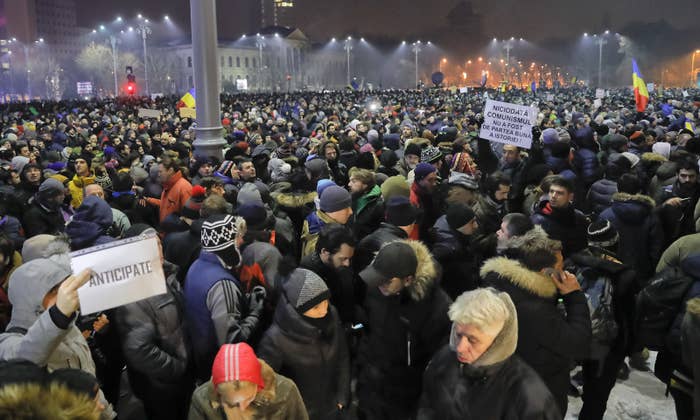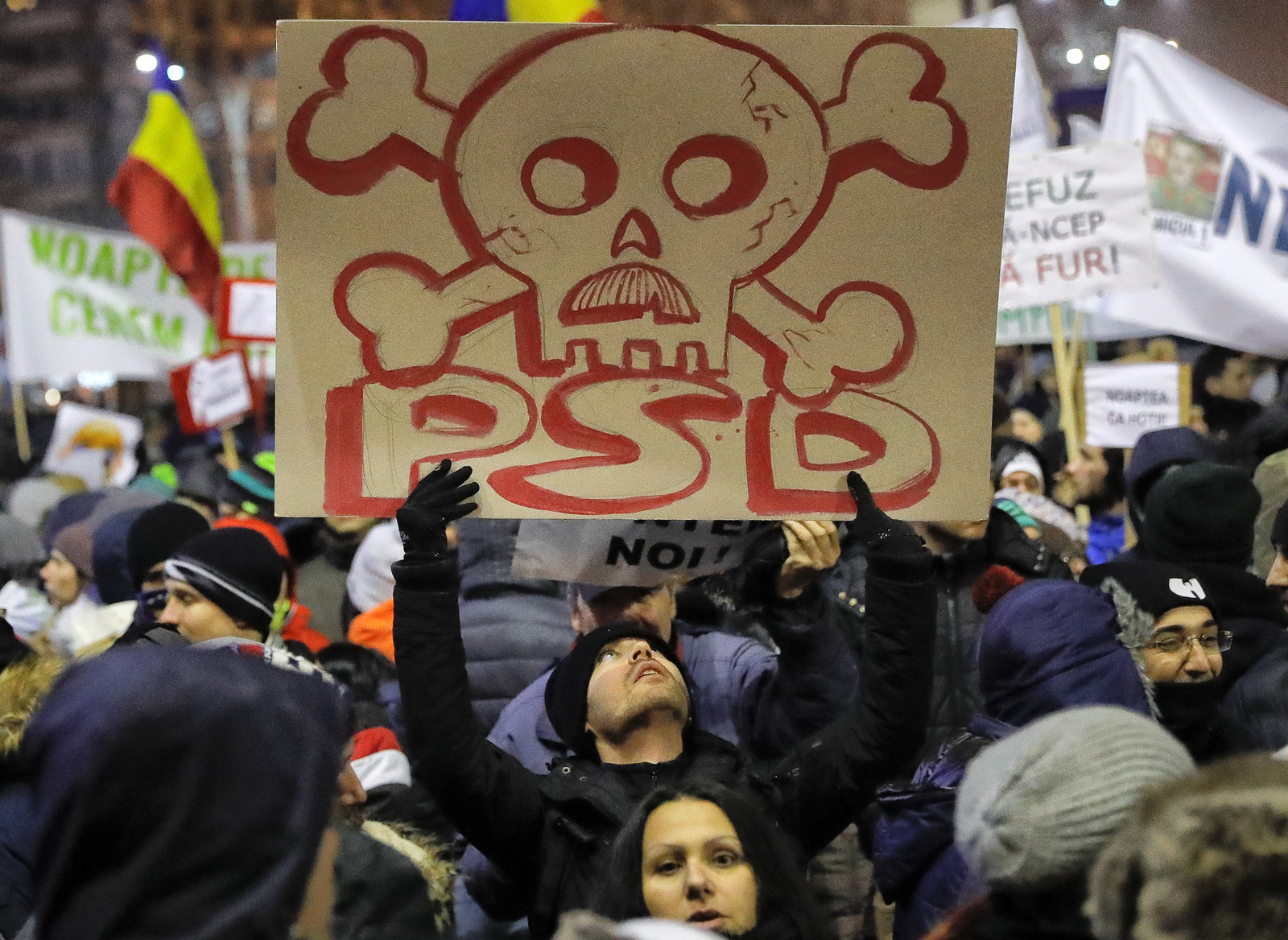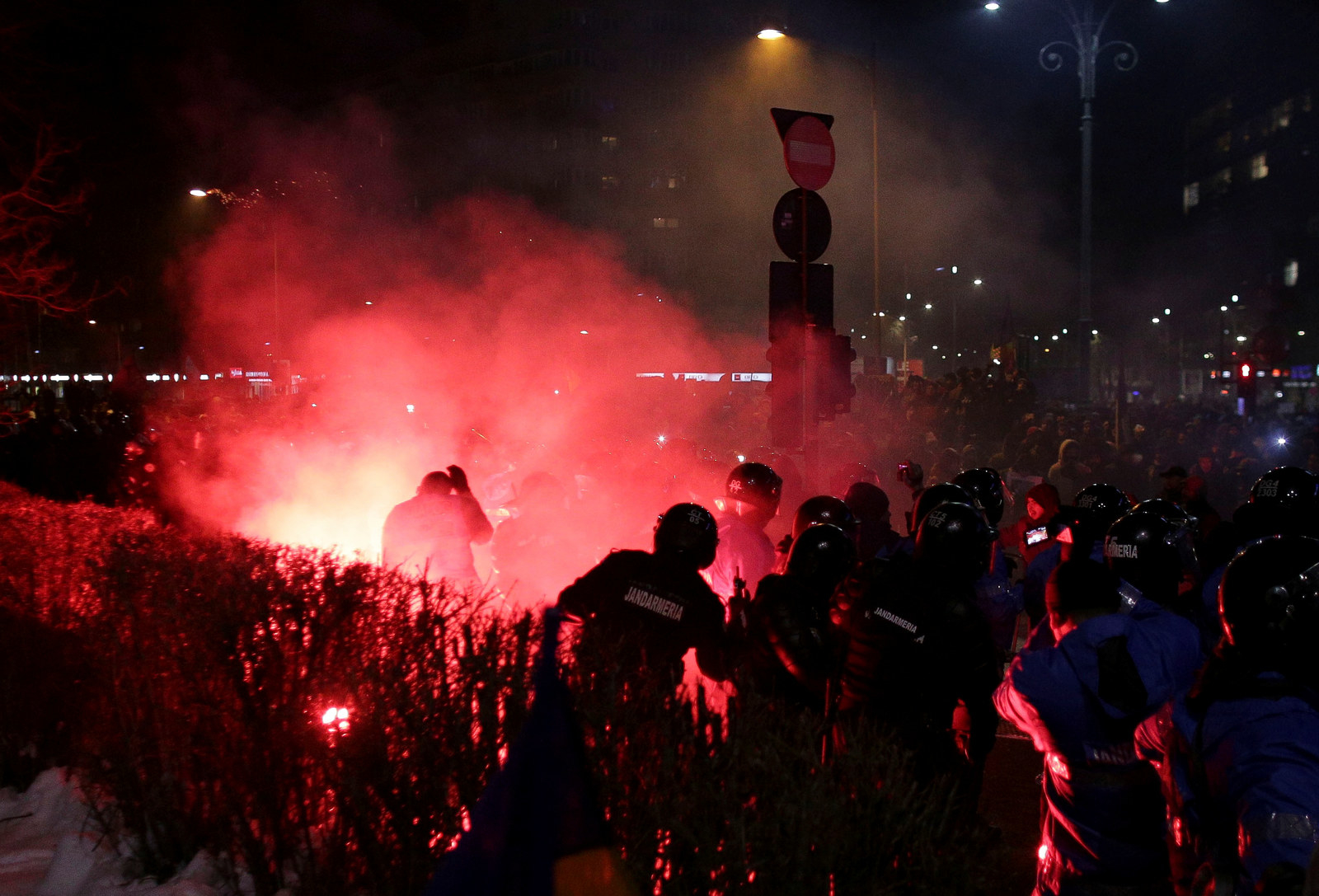 Grindeanu said the decision was made to help reduce overcrowding in the prisons, but the move has already been challenged by the country's judicial watchdog. The country's Justice Ministry has said the move was made to avoid EU fines for overcrowding — some Romanian prisons, built in the mid–19th century, are over capacity by as much as 200%.
Protesters braved subzero temperatures and threw fireworks and crackers at police officers, who responded with tear gas, the BBC reported. Many in the crowd, according to AFP, yelled "thieves" and "resign!"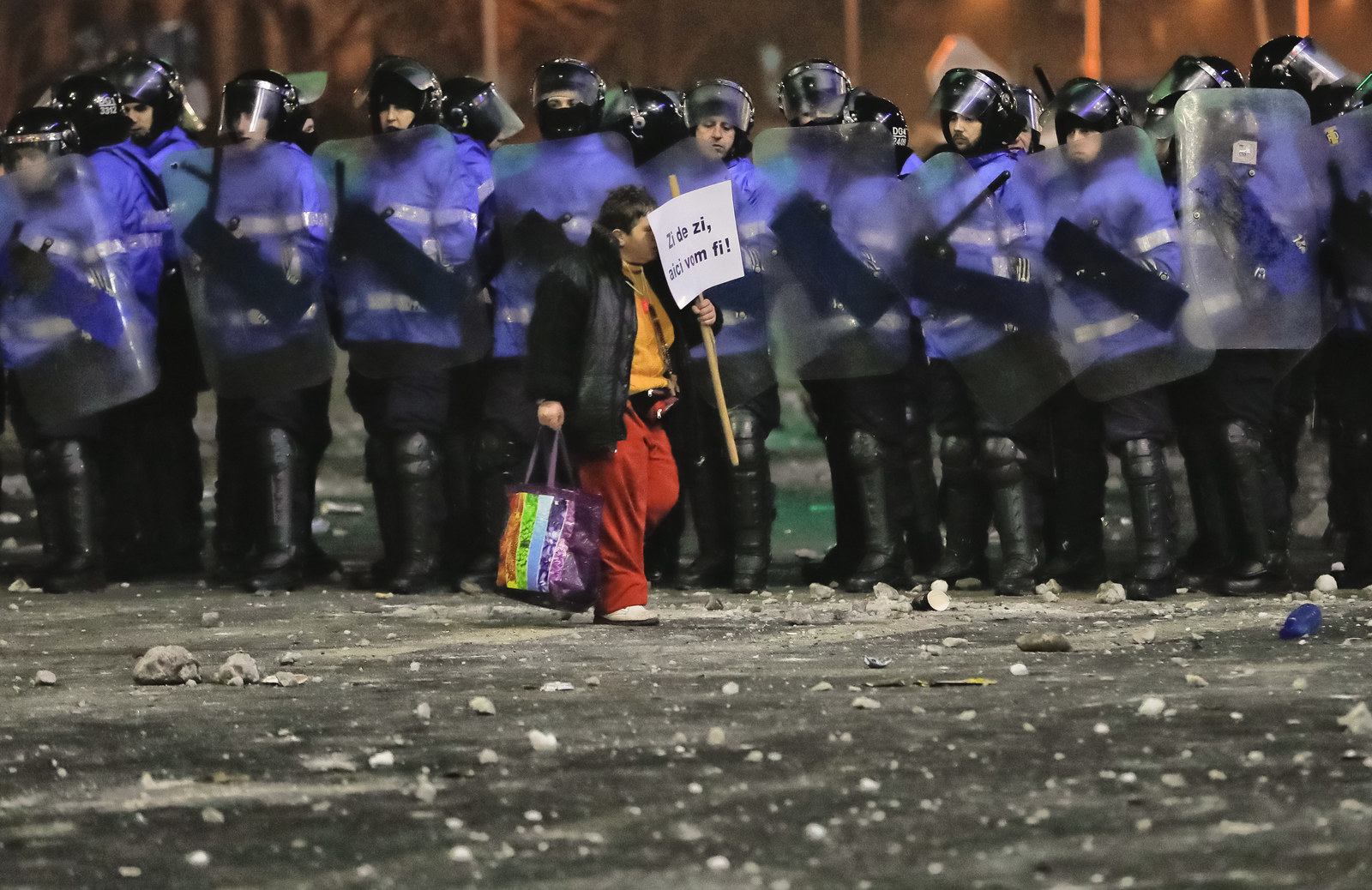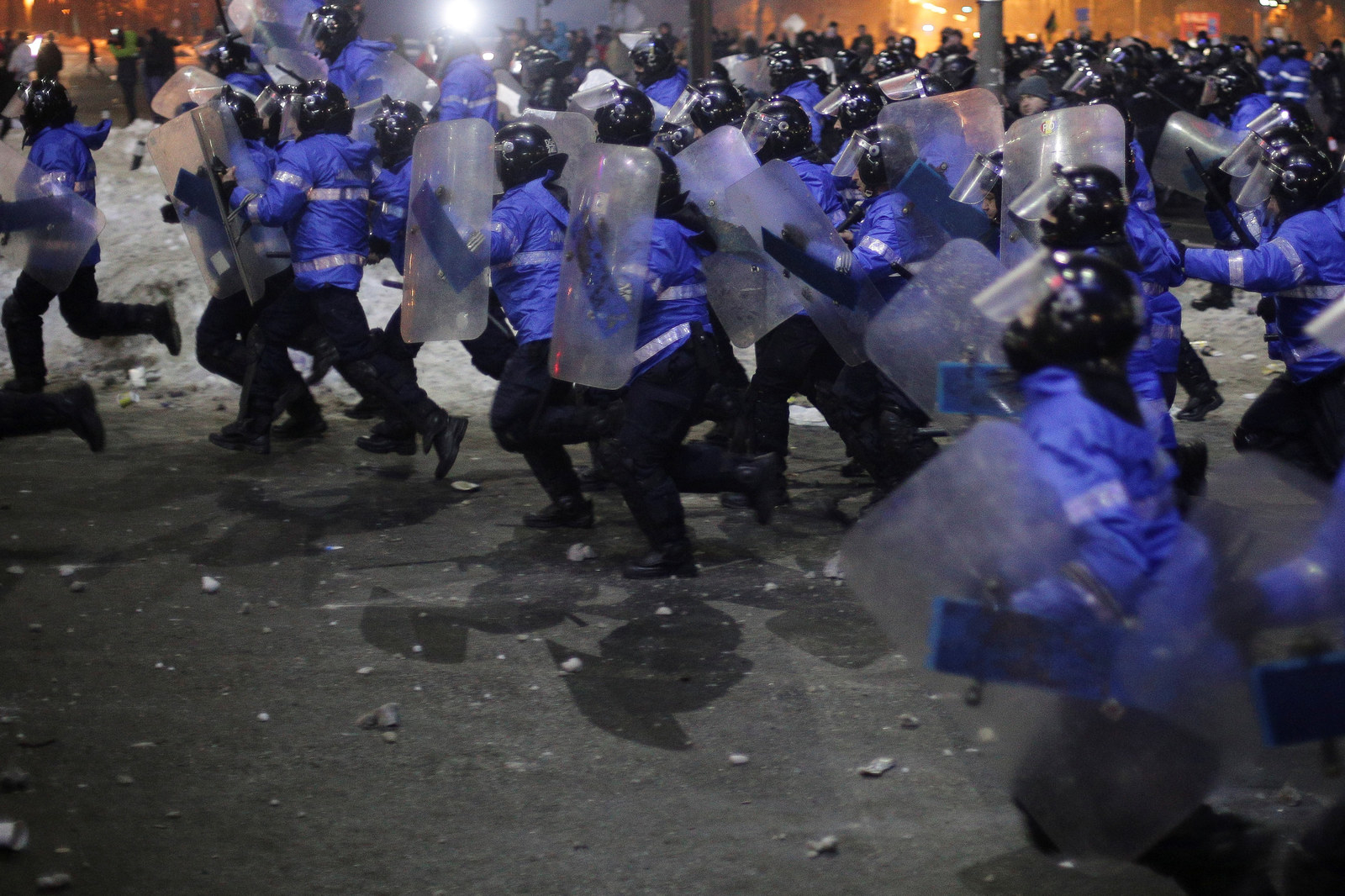 The protests started as small-scale demonstrations against the government few weeks ago, but grew quickly after local press highlighted the controversial legislation changes, particularly the one that would pardon elected officials and magistrates who were involved in sums less than $48,000.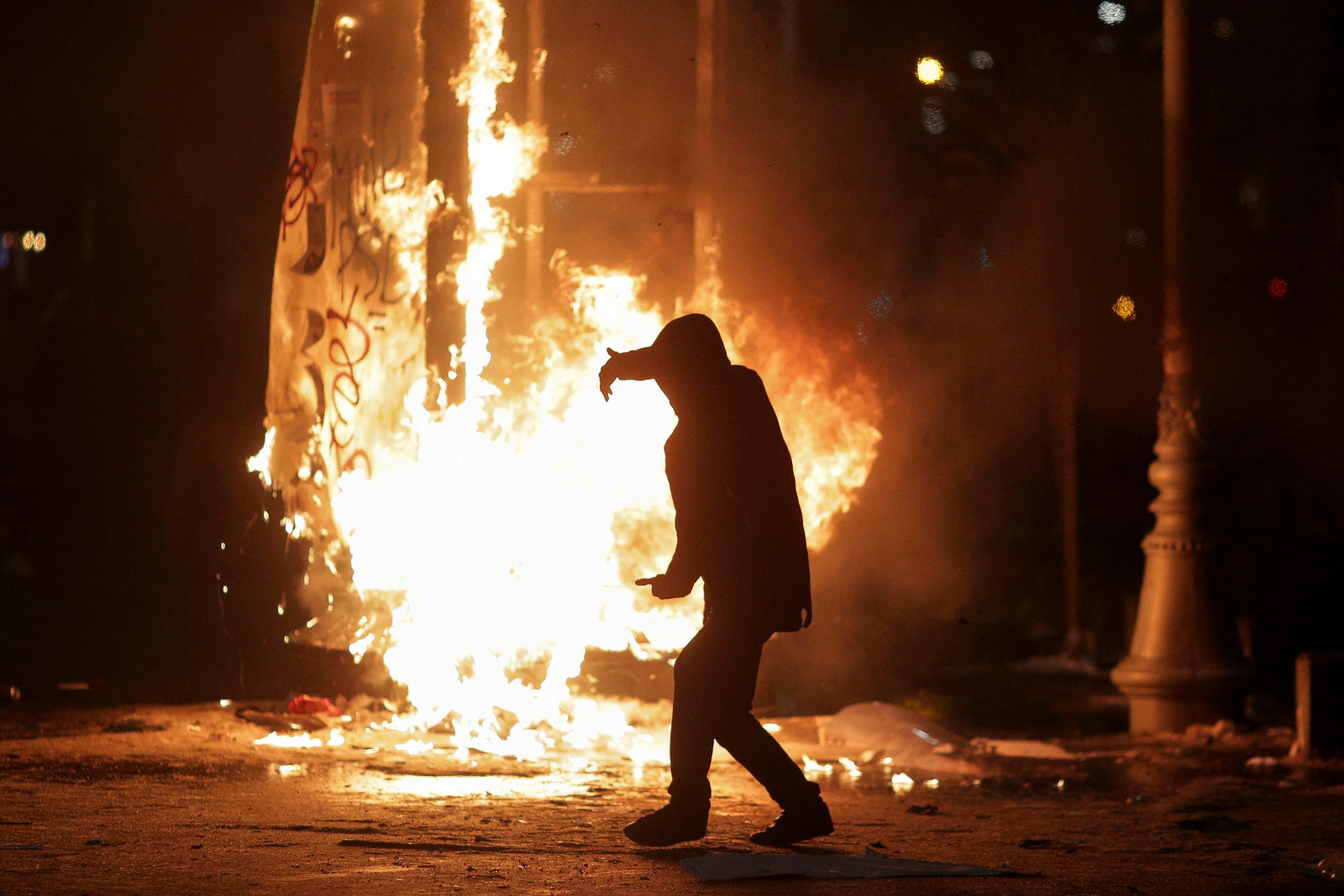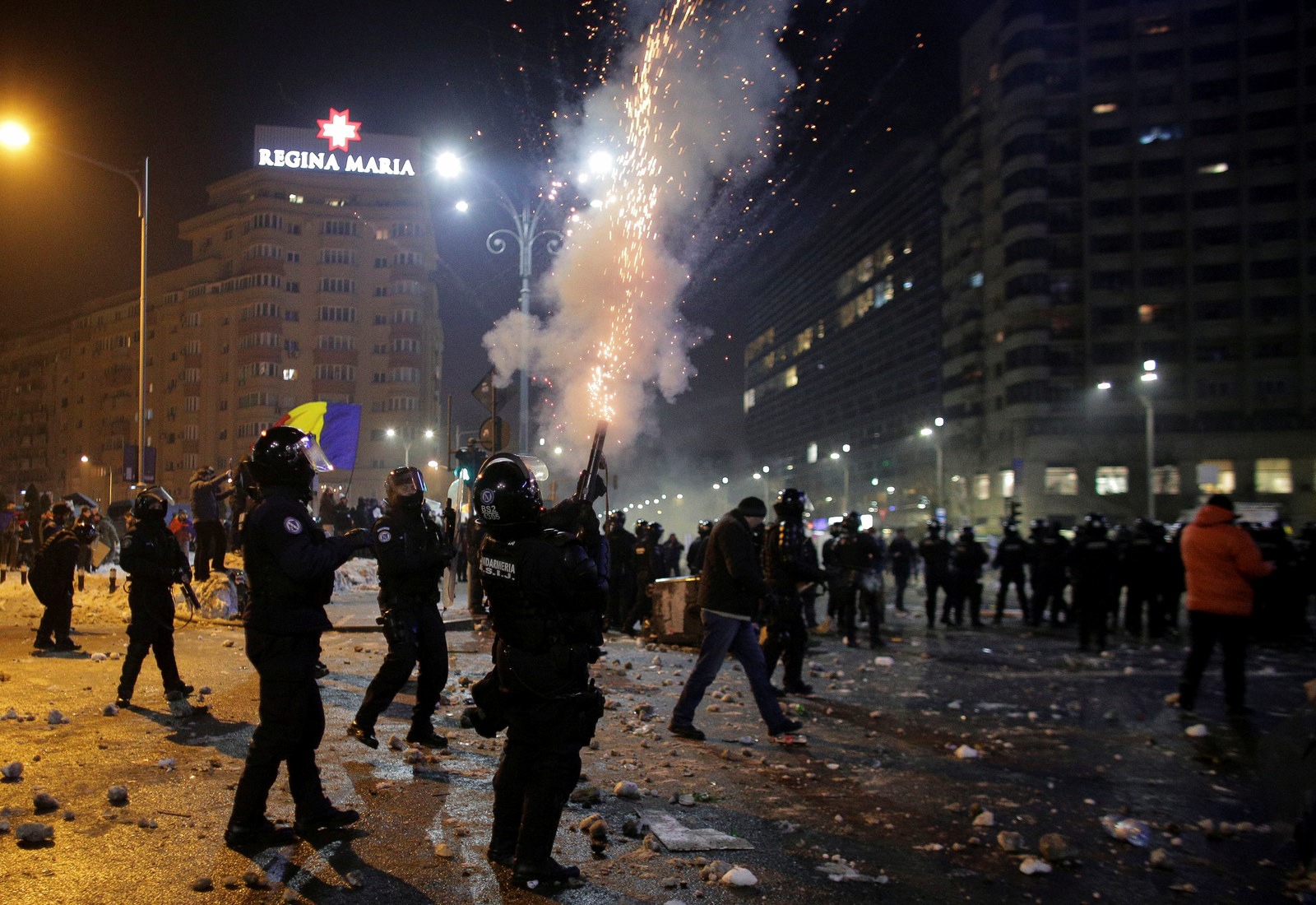 On Thursday morning, one cabinet minister resigned over the decision to hastily adopt the emergency measures. Florin Jianu, the country's minister of business, trade, and entrepreneurship, announced his decision on Facebook, writing it was the "ethical" thing to do, "not for my professional honesty, my conscience is clean on that front, but for my child."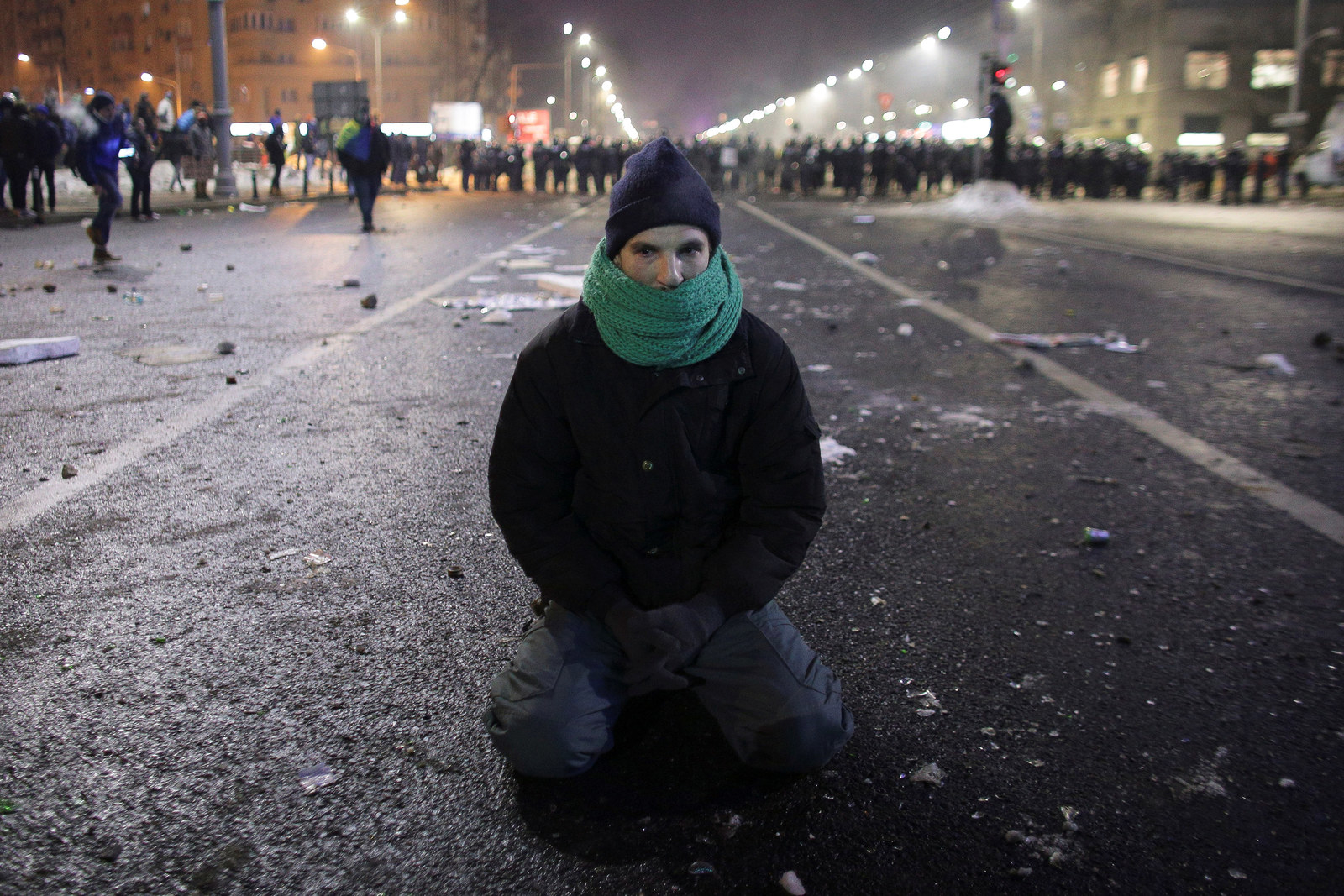 The decree is supposed to go into effect in just over a week.