This is Jahan Taab, a 22-year-old student from Afghanistan's Daikundi province. A photo of her taking an exam while nursing her baby recently went viral.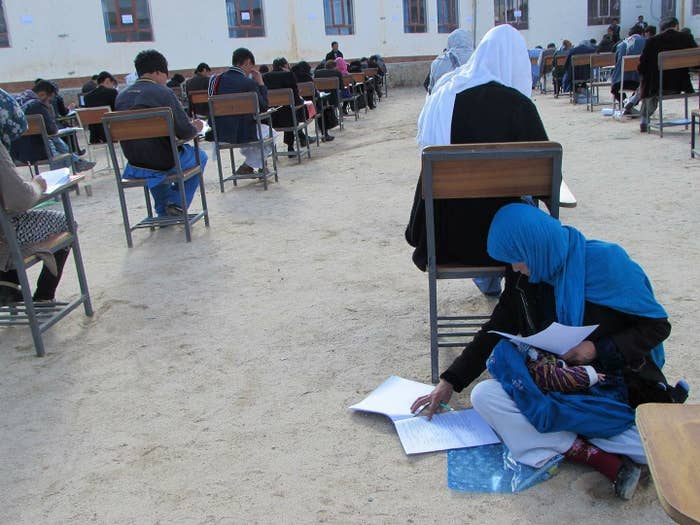 She was taking the social science entrance exam for a private university in Kabul when her baby started crying.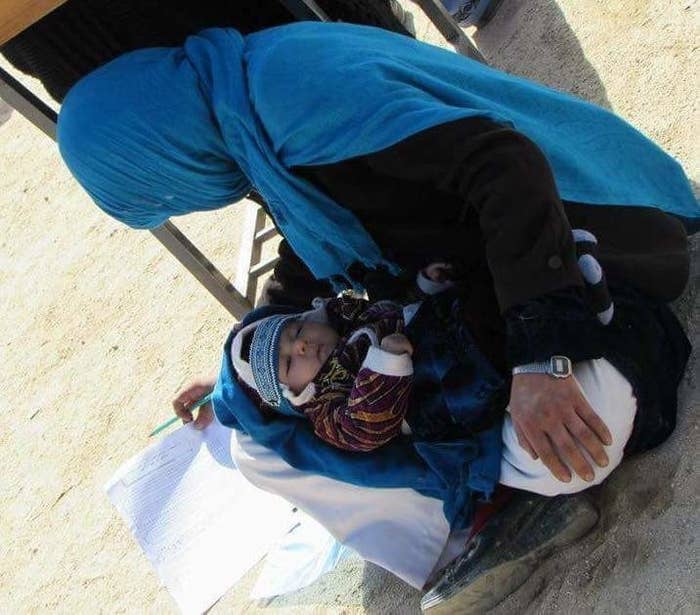 People online loved the image and loved what it says about Afghanistan.
Many people said they hoped the child would grow up in a better Afghanistan.
The good news is that Taab passed her exam (by 152 points!).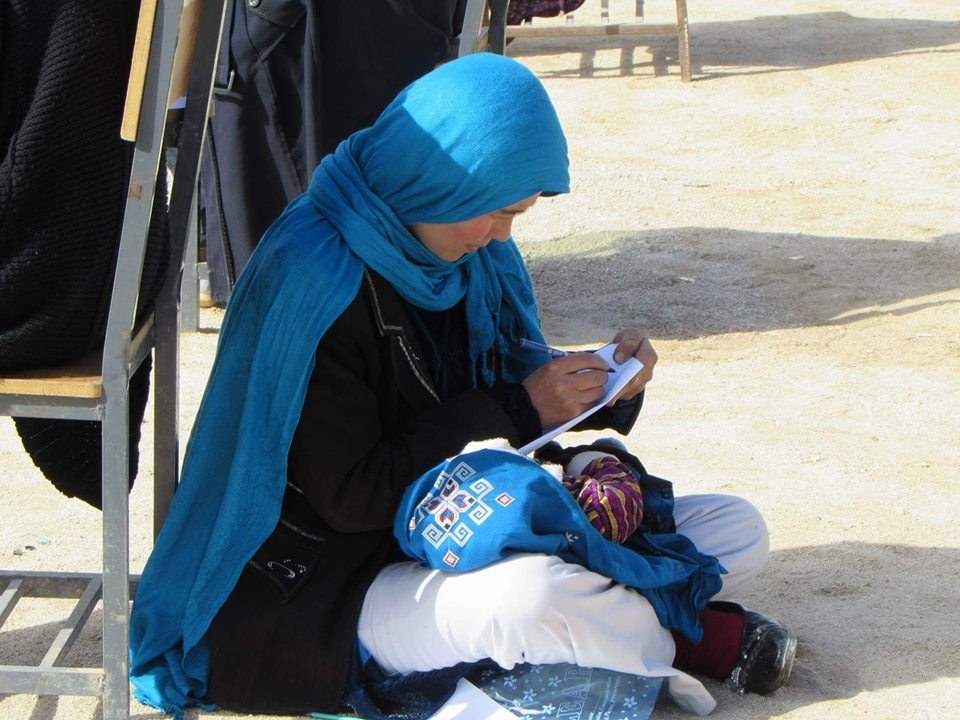 When her picture went viral, though, many people have offered to try to help her.