The U.S. will allow the sale of deadly weapons to Vietnam for the first time since the war between the two countries ended in 1975, President Obama announced during a visit to the Southeast Asian country on Monday.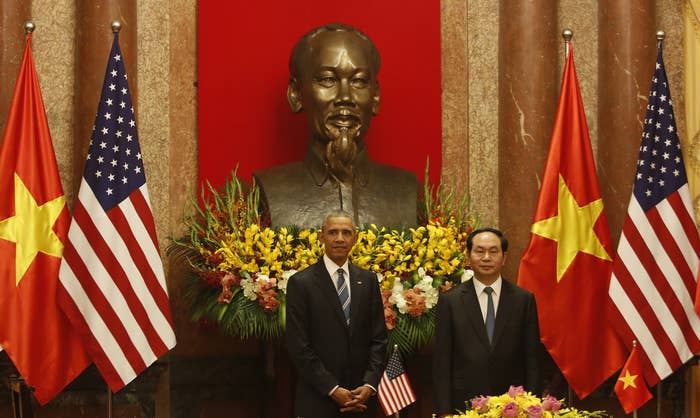 The president, speaking at a news conference with his Vietnamese counterpart Tran Dai Quang, said the decision would remove the "lingering vestige of the Cold War".
"At this stage both sides have developed a level of trust and cooperation," Obama said.
The president, speaking during a three-day visit visit to the communist country ahead of his trip to Japan, is attempting to shore up relations with Asia-Pacific nations.
The U.S. is walking a diplomatic tightrope regarding disputed waters — among the busiest shipping passages in the world — in the South China Sea.
The Chinese government has been making aggressive moves towards claiming islands and territories that other nations say belong either to them, or are in international waters. Vietnam has pushed back against China's efforts.
Speaking to reporters in Hanoi, President Obama said the lifting of sanctions was unrelated to policy on China, but instead part of a "lengthy process of moving towards normalization" with Vietnam.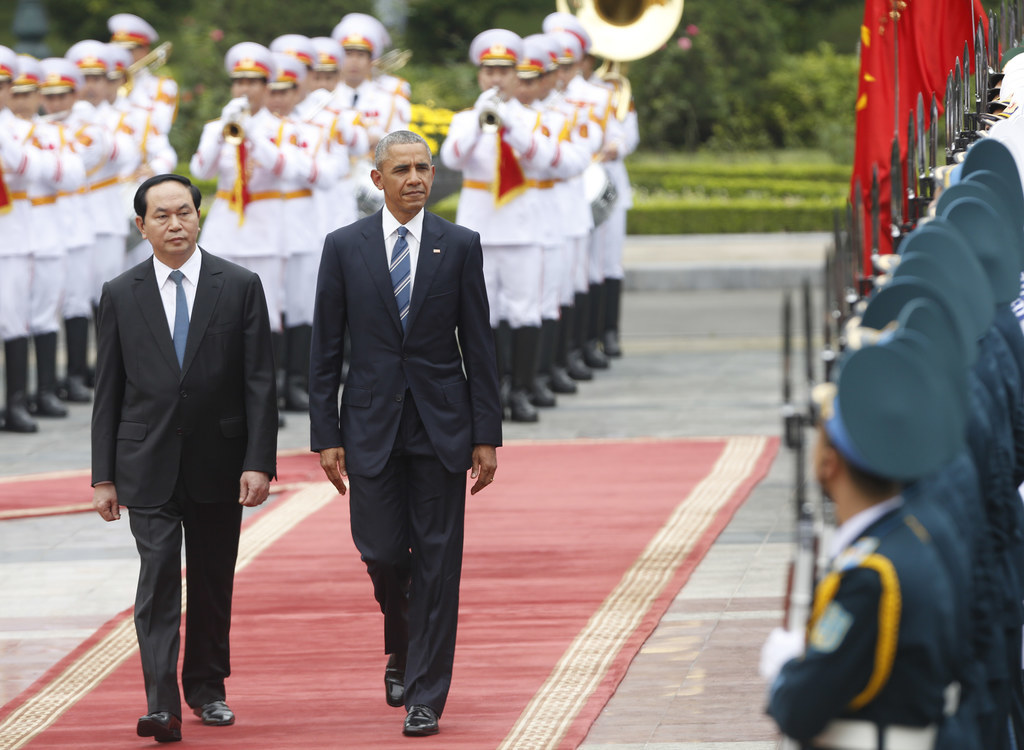 Human rights campaigners have reacted angrily to the lifting of the embargo.
Previously, White House officials had indicated no deal would go ahead without assurances from the Vietnamese government over human rights.
Vietnam currently holds approximately 100 political prisoners. Human Rights Watch describes the state of the country's political and press freedoms as "dire in all areas."
Obama sought to allay those concerns during the conference at the International Convention Center.
"Sales will need to still meet strict requirements, including those related to human rights, but this change will ensure that Vietnam has access to the equipment it needs to defend itself," he said.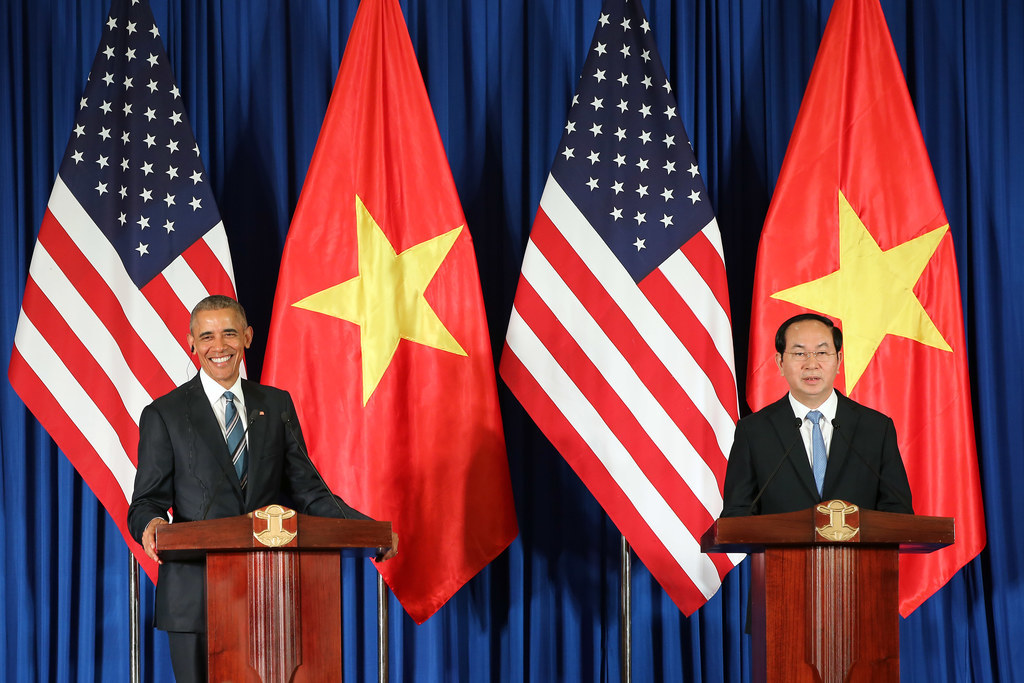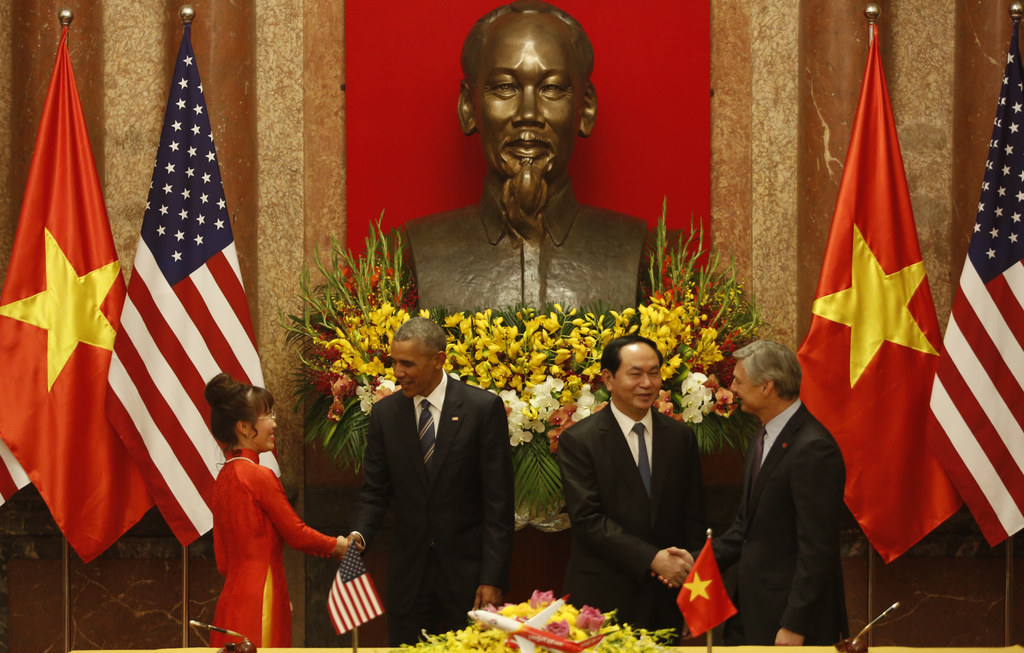 Vietnam has long pushed for a complete lifting of the ban. It was partly removed in 2014.
The Vietnam conflict, which began in 1955, saw the U.S. intervene in the country in an attempt to stop a communist takeover of South Vietnam.
Estimates of the number killed in the war vary, but several hundreds of thousands of Vietnamese soldiers and civilians are thought to have perished in the conflict. The U.S. lost 58,000 soldiers before it pulled out, and the communist north gained control of the entire country.