Remember this bridge?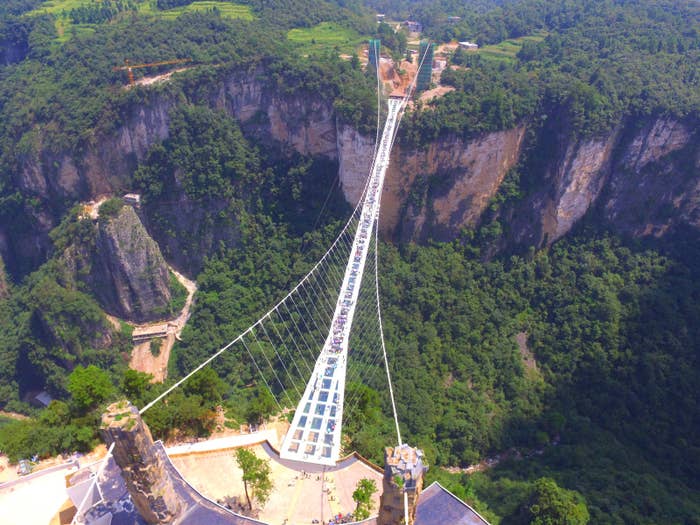 The world's longest and highest glass bridge opened in China's Hunan province on August 20. At 1,400 feet (430 meters) long, the bridge spans a valley some 984 feet (300 meters) deep.
And despite appearing absolutely terrifying, it proved very popular.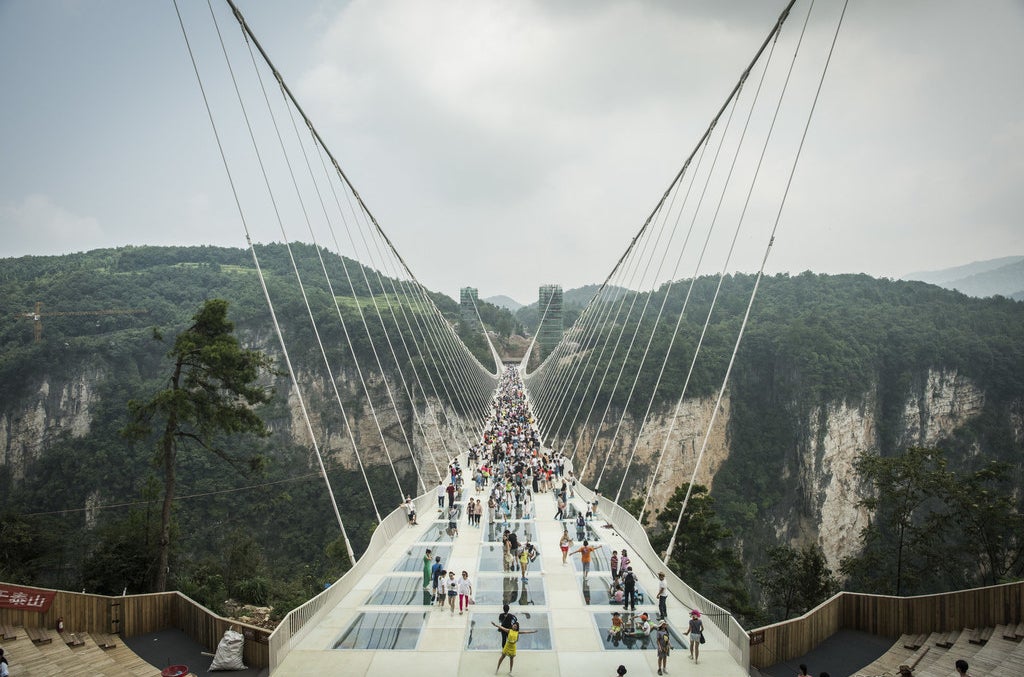 Too popular in fact.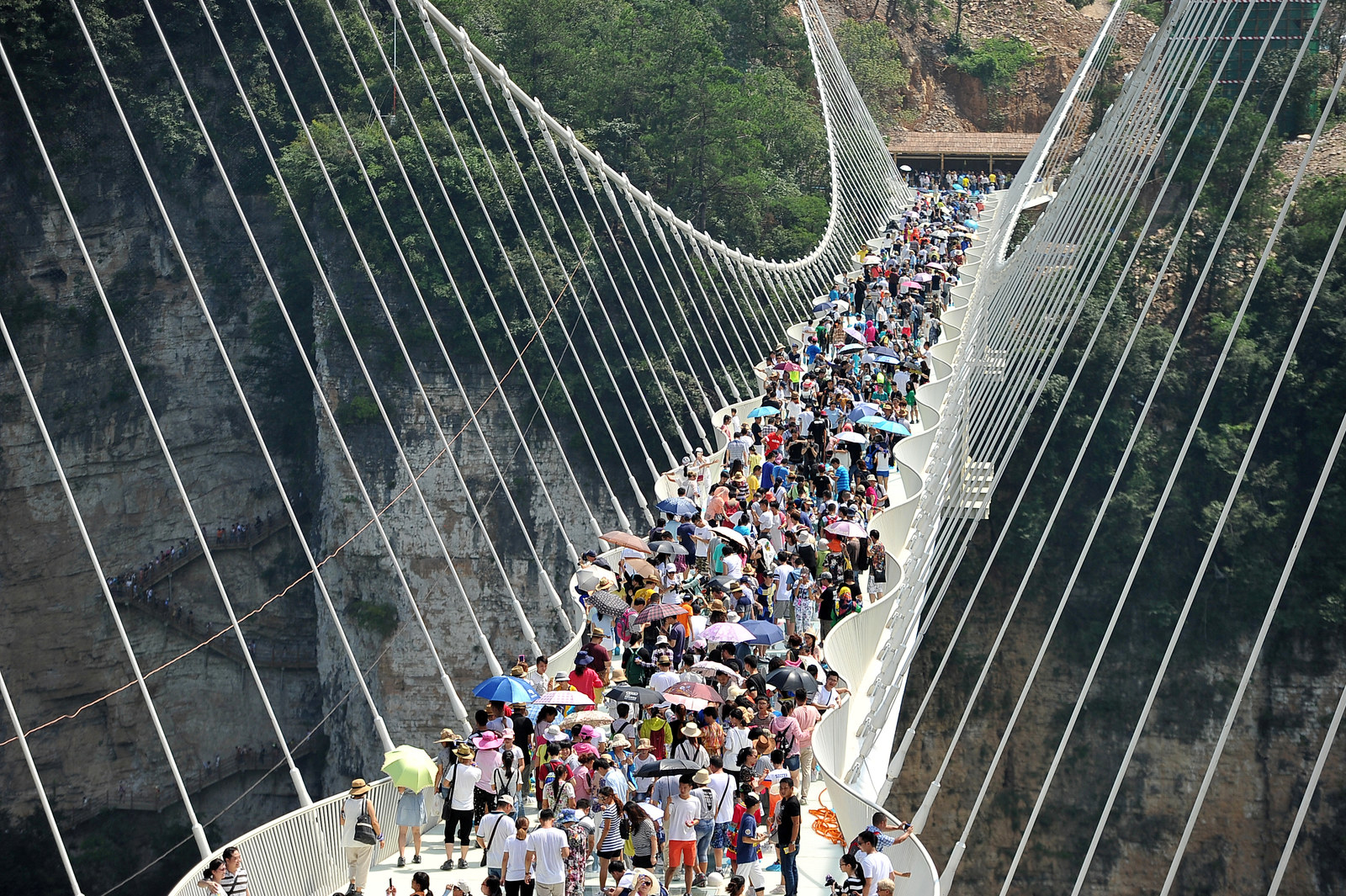 On Friday, it was announced on Weibo the bridge would be suspending operations until "further notice".
Officials told the BBC they have had to shut the bridge only 13 days after it first opened because of urgently-needed maintenance work in the area.
But other officials told CNN the bridge was closed due to being "overwhelmed by the volume of visitors". The bridge has a daily capacity of 8,000 people, but according to those working on the attraction demand is ten times that.
The official was also quick to point out there was "no problem" with the safety of the glass structure, and that there had been no accidents. Very public safety demonstrations have included a) driving a car over it, and, b), whacking it with hammers.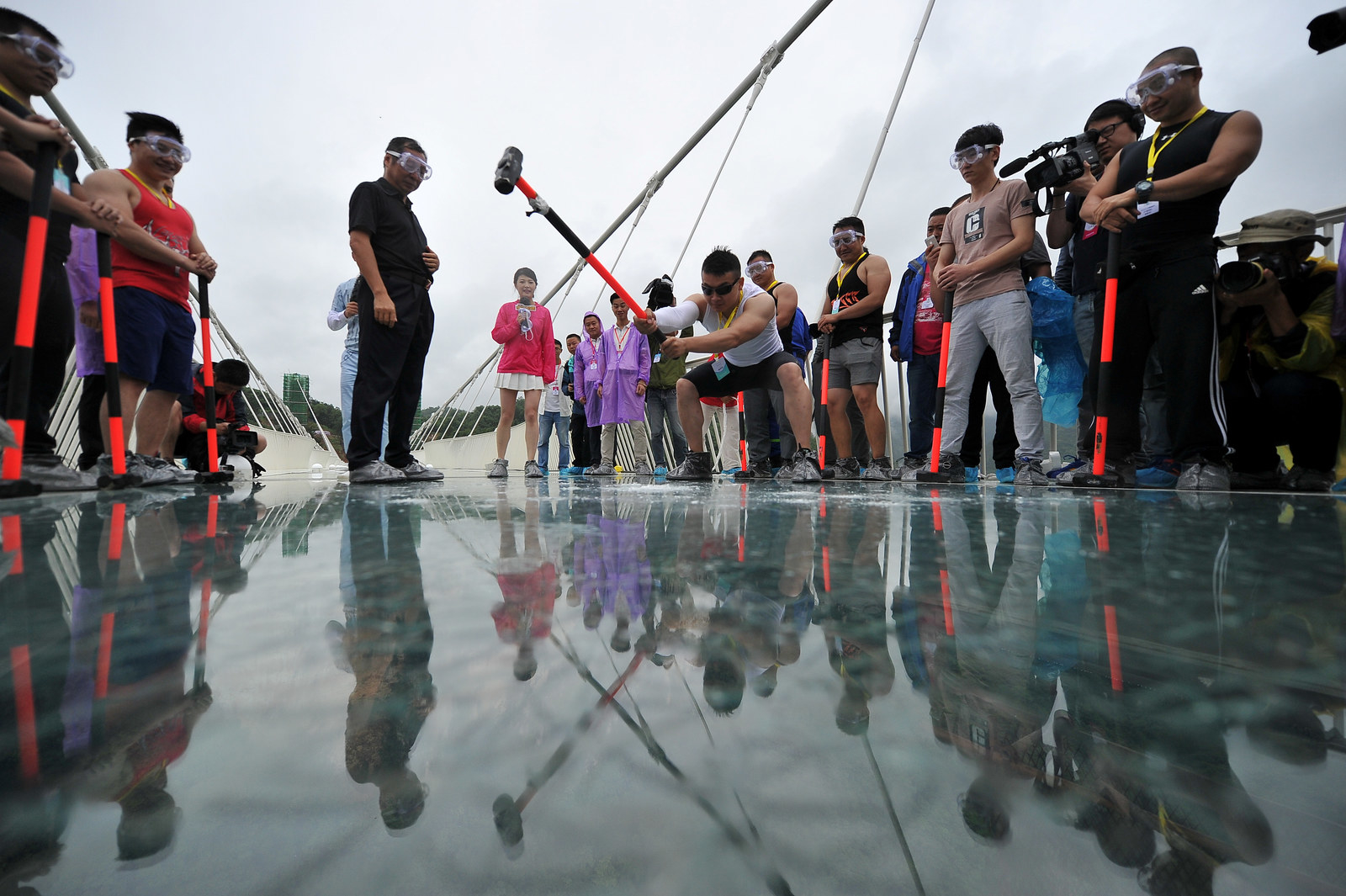 There's no indication when the bridge will reopen. But many people are irritated by the apparently sudden decision to shut the attraction. One user wrote on Weibo they had already booked tickets, "and now you are saying you are closed... Are you kidding me?"