A novelty mask factory in China is working on its newest line.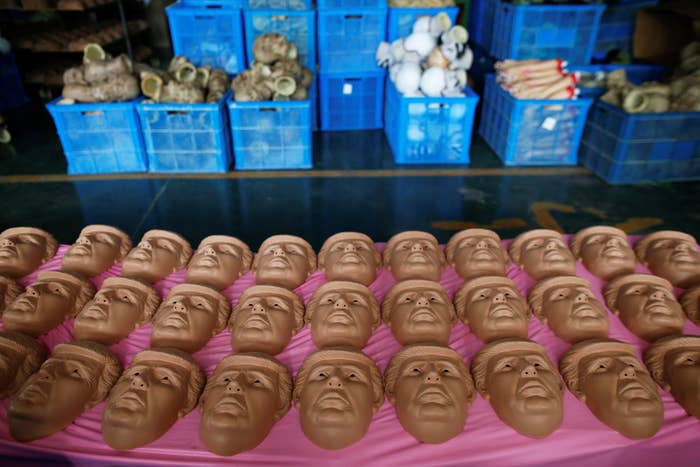 Workers at the Jinhua Partytime Latex Art and Crafts Factory, in Zhejiang province, are churning out thousands of Donald Trump masks in preparation for the U.S. election.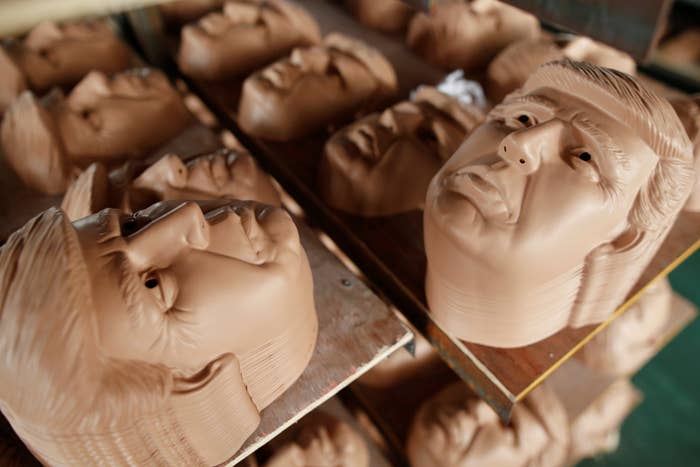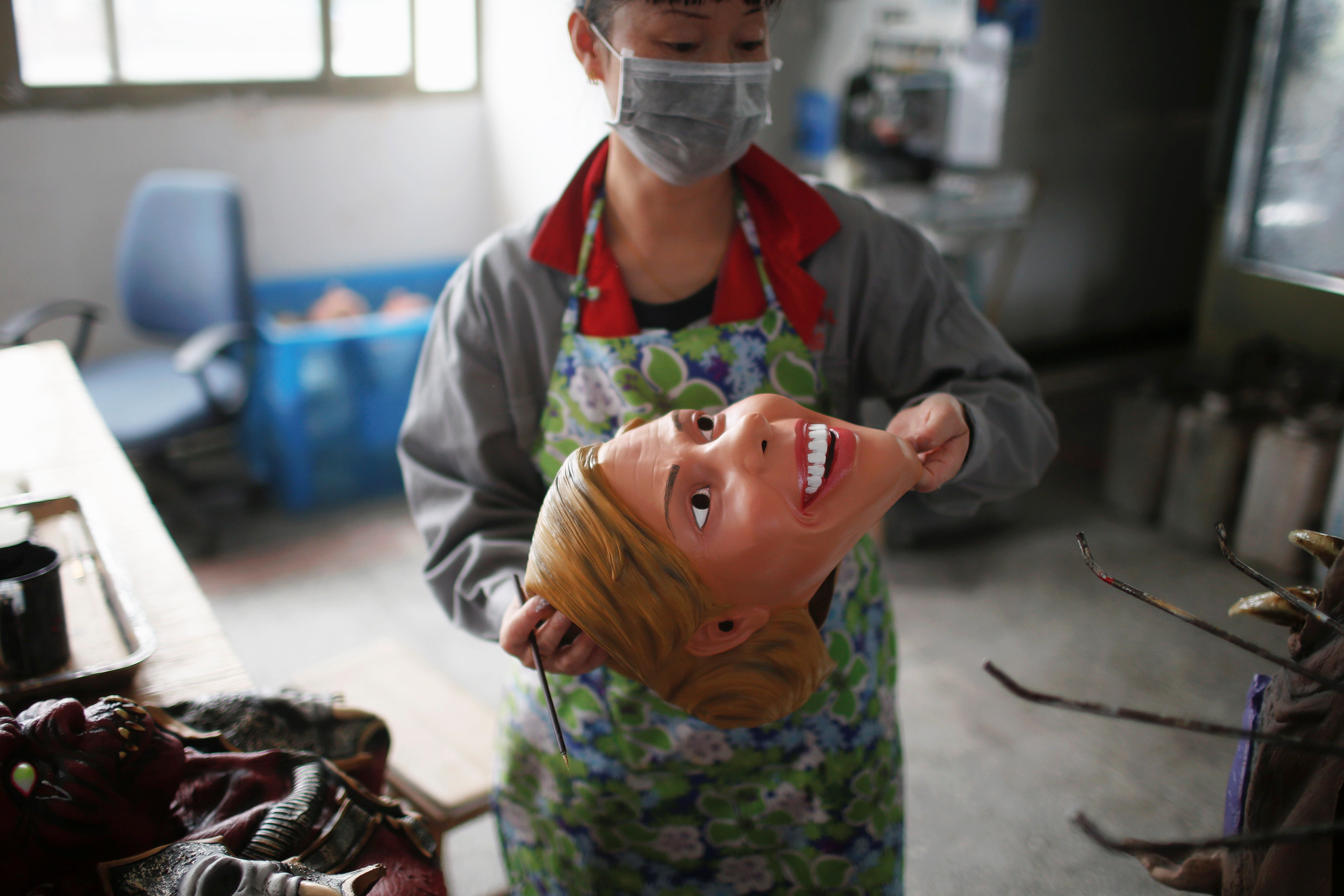 Chen said sales of the masks, priced around $4-5 each, are currently at about half a million for each candidate.
But he predicted a runaway success for Trump.
Meanwhile, in some polls, Trump has closed the double-digit lead Clinton once enjoyed.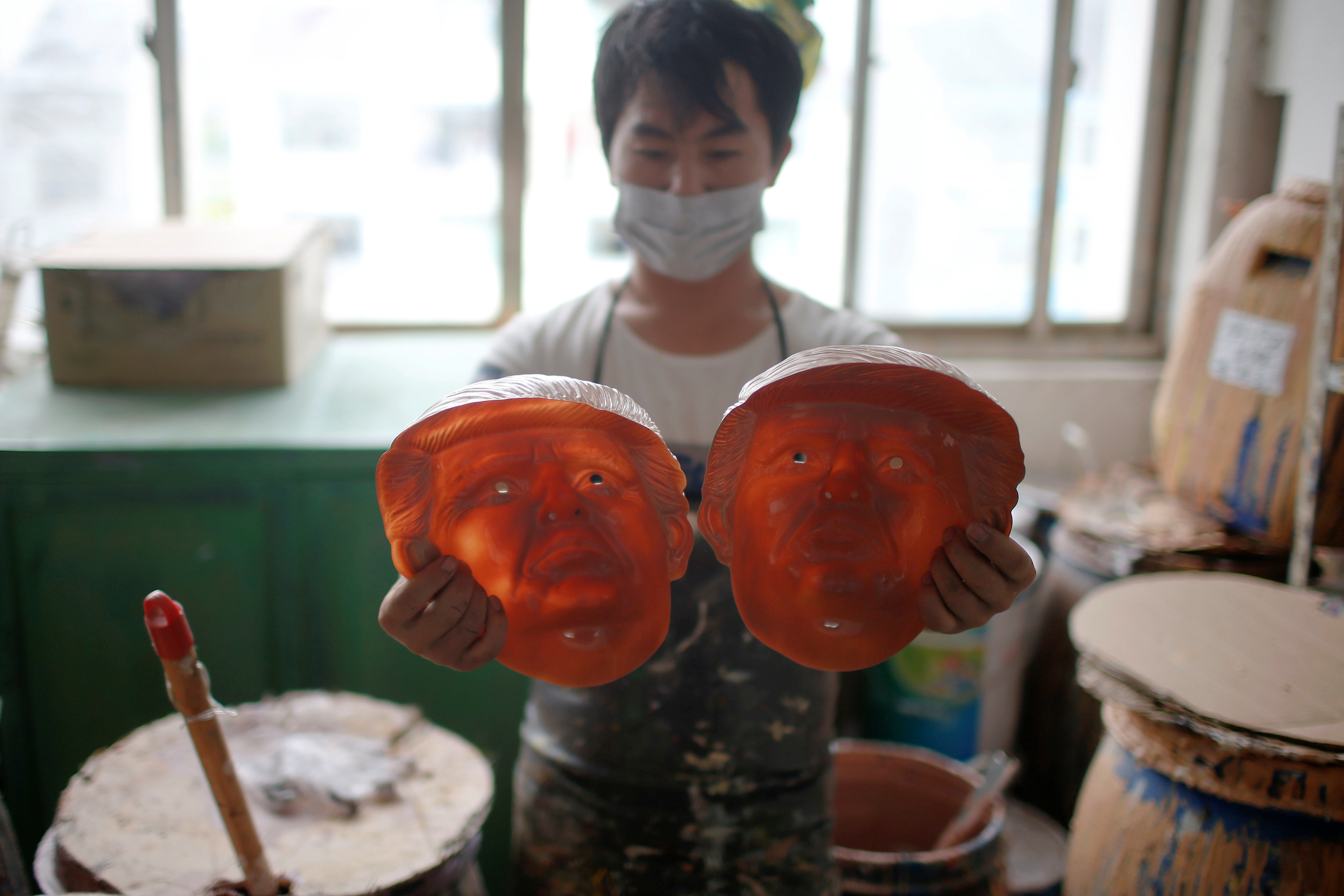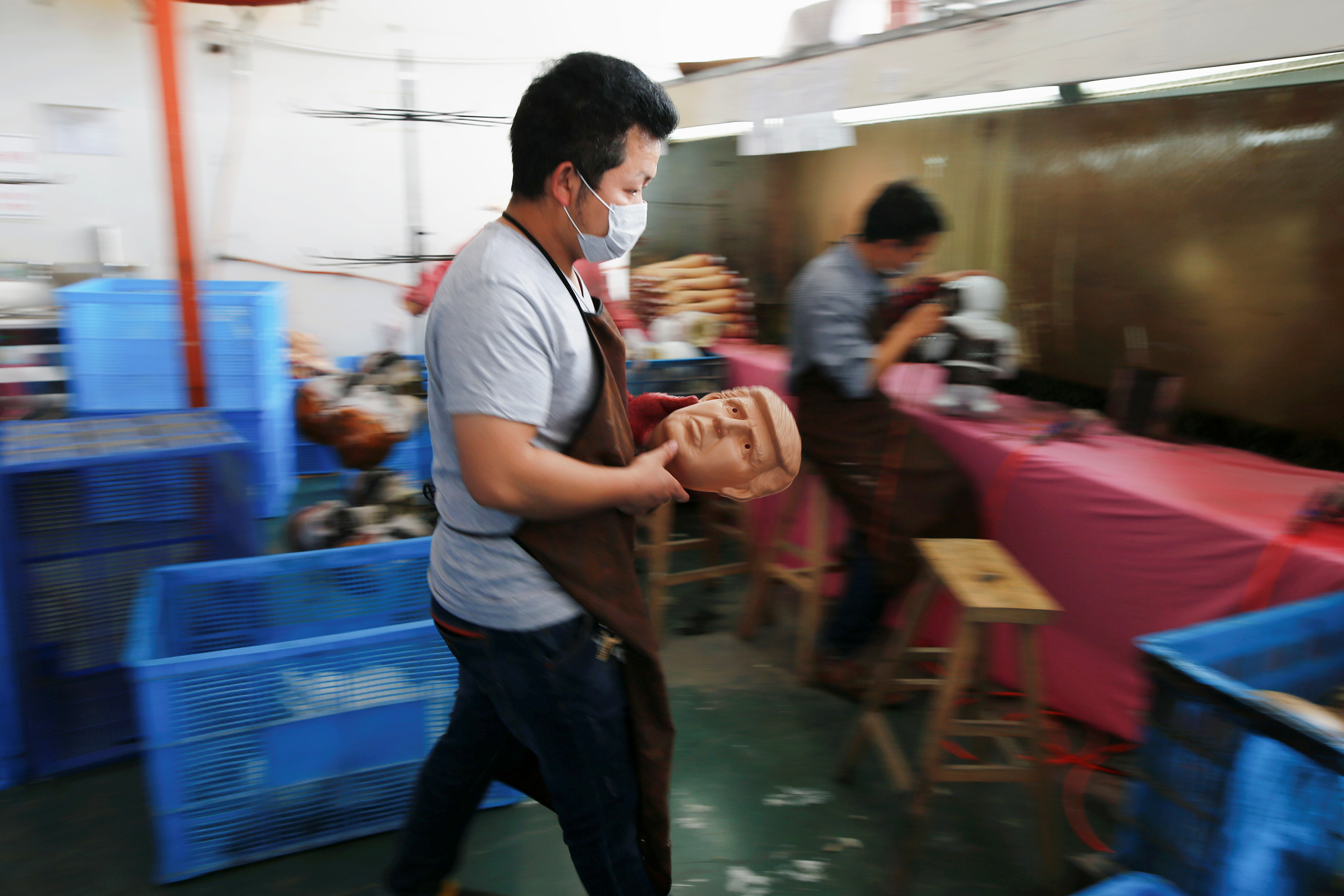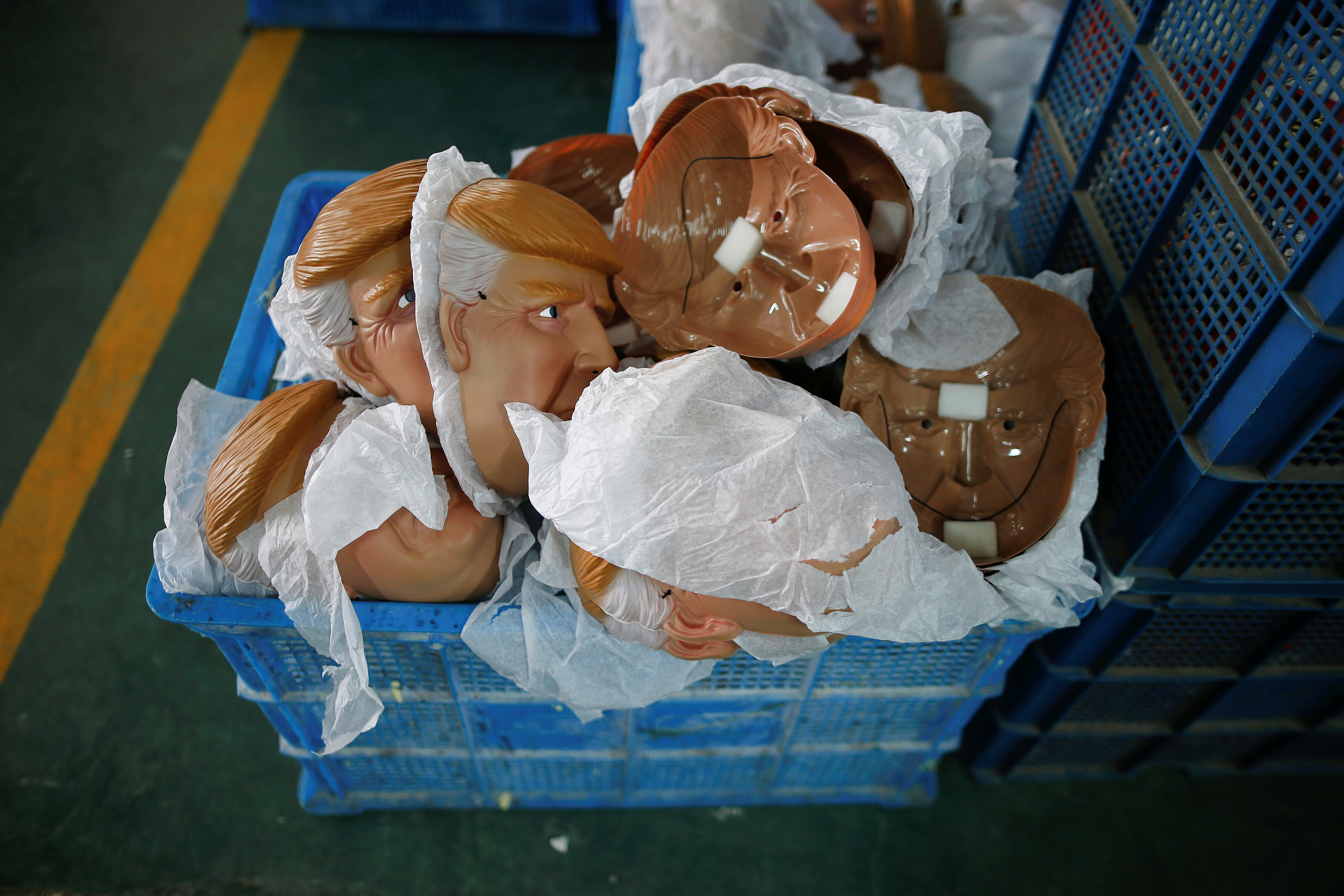 As for the finished product, well, it isn't creepy at all...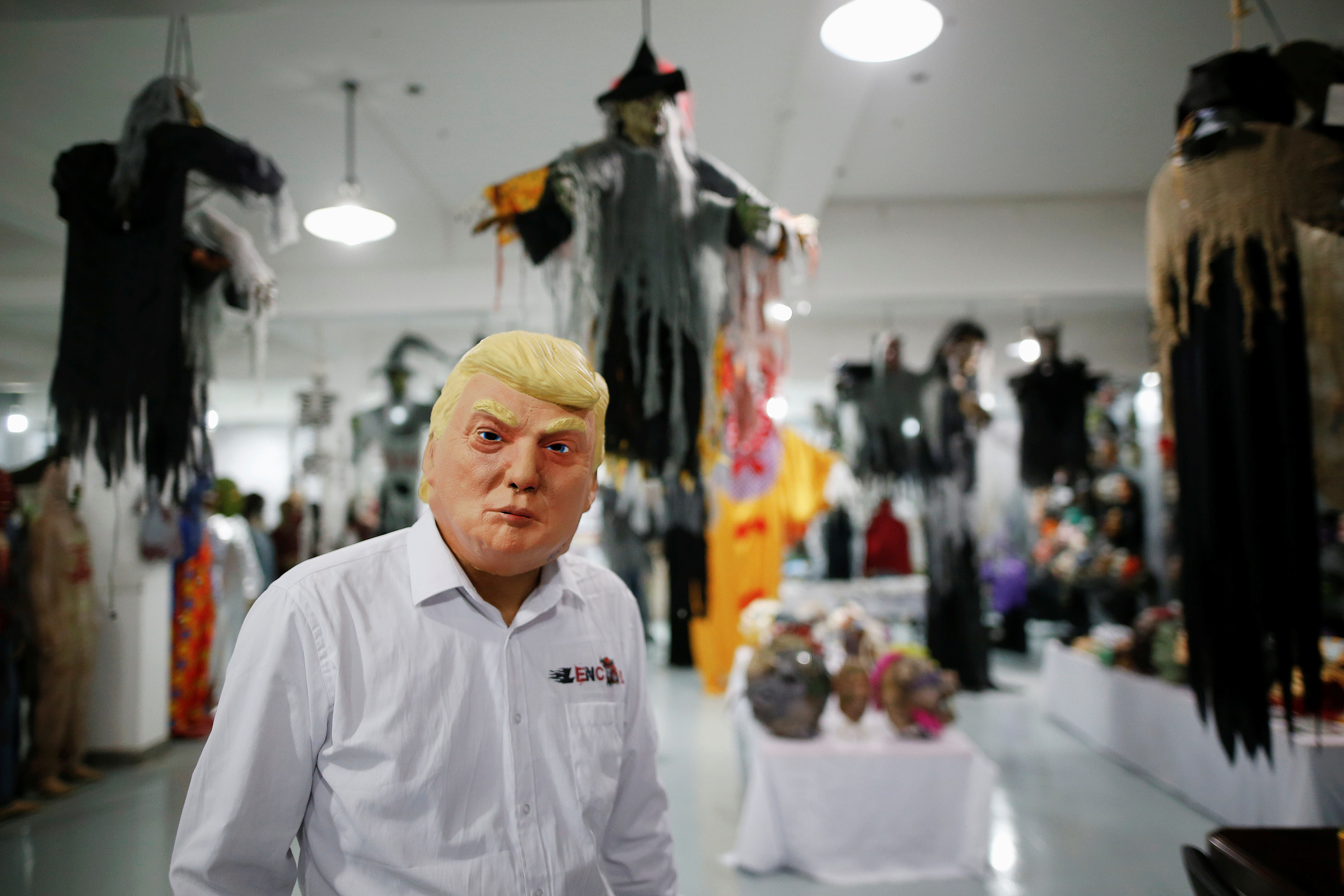 Nope.