A German comedian may face up to three years in jail after Chancellor Angela Merkel signaled her approval for him to be prosecuted over a sketch that mocked Turkish President Recep Tayyip Erdogan. The decision has ignited a huge debate about freedom of speech in the country.
This is 35-year-old comedian Jan Böhmermann.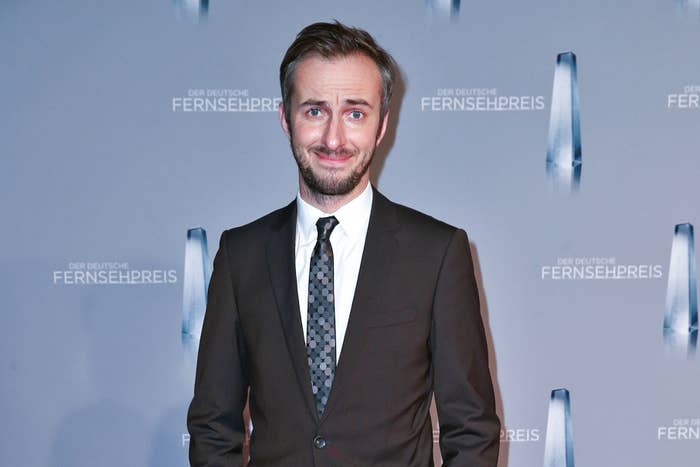 At the end of last month, he performed a sketch on German state television channel ZDF, mocking Erdogan for "repressing minorities, kicking Kurds, and slapping Christians while watching child porn."

The sketch was deliberately couched as a means to push the boundaries of free speech, and aired shortly after it emerged Turkey had demanded German show Extra3 remove a song that mocked the country's poor record on human rights.
Although ZDF did not put Böhmermann's sketch online, claiming it "did not live up to" the channel's quality requirements, that did not prevent Erdogan calling for the comedian to face prosecution shortly after the clip aired on TV.
On April 6, it emerged Germany's state prosecutor was investigating Böhmermann under the little-known paragraph 103 of the country's criminal code, which makes insulting a foreign leader an offense punishable by law, including up to three years prison time.
German Chancellor Angela Merkel attempted to diffuse tensions last week, initially agreeing with Erdogan that the sketch appeared "deliberately offensive". Following her comments, the Turkish Embassy in Germany filed a formal complaint over the comedian's actions, rapidly escalating a simmering row between the two countries.
Die Welt, one of Germany's largest conservative newspapers, has called for solidarity with Böhmermann. But others have labelled his show "racist".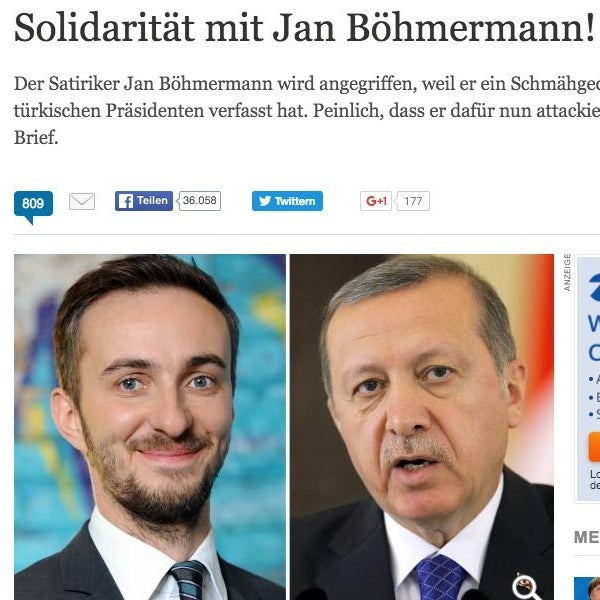 On Friday, Merkel gave a press conference in which she authorized a criminal inquiry but emphasized that her decision should not be taken as any indication of his guilt.
"In a constitutional democracy, weighing up personal rights against freedom of the press and freedom of expression is not a matter for governments, but for public prosecutors and courts," Merkel told reporters.

The German chancellor will be left with the final decision, but said she considered the obscure paragraph being used to prosecute Böhmermann "unnecessary" and that legal steps would be taken towards scrapping it.
The row could not come at a worse time for Merkel.
A landmark EU agreement with Turkey on March 18 saw Ankara agree to take thousands of refugees stranded in Greece in an attempt to ease the refugee crisis.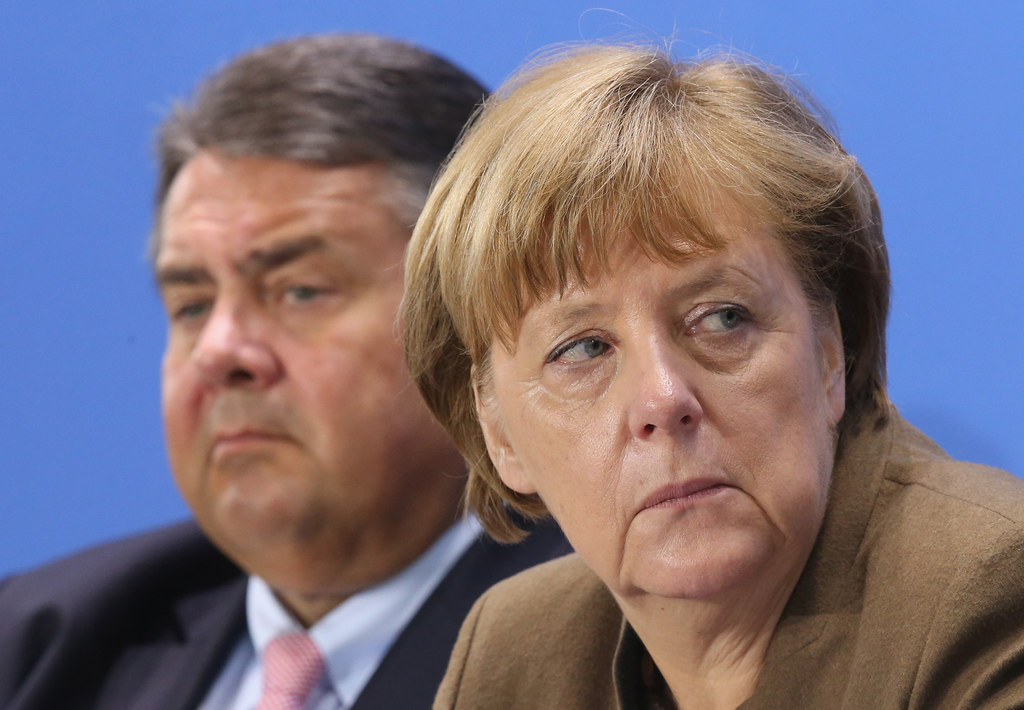 But the deal rests on Erdogan's ability to see through the terms of the agreement — something that may not be happening. Since March 16, EU authorities have managed to relocate just 208 refugees from Greece to Turkey, according to figures released on April 15 and reported by The Guardian. This represents just 3.5% of those Turkey promised to take.
Speaking to the press on Friday, Merkel mentioned her "grave concerns" over political and press freedoms in Turkey, but emphasized Germany's close diplomatic ties with Ankara.
Meanwhile, Böhmermann has remained in protective police custody since April 13 and canceled his show last night.