Women Are Sharing This Murdered Teacher's Last Tweet About Ending Gender Violence
Laura Luelmo's murder is the latest incident to put gender violence in Spain under the spotlight.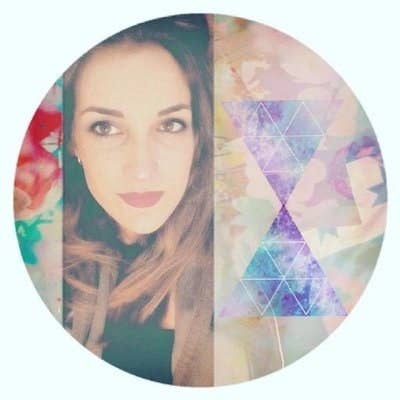 Women are sharing the poignant final tweet of a teacher who was murdered while out running in southern Spain.

Laura Luelmo, 26, had been missing for six days when her half-naked body was found hidden behind some bushes on Monday. A 50-year-old man arrested in connection with her death has reportedly confessed to murder.
In the wake of Luelmo's murder, women across Spain are resharing her last tweet, sent in March this year on International Women's Day.

It shows the image of the 8M movement, an umbrella group of around 400 feminist organizations across Spain that came to prominence partially in response to a controversial rape trial.
The conviction of five men — who became known as La Manada or the Wolf Pack — for sexual assault, rather than rape as the prosecution called for, led to hundreds of thousands of women protesting across the country.
In the wake of Luelmo's murder, women are also sharing tweets and Instagram posts under the hashtag #LauraSomosTodas — #WeAreAllLaura.
Women also shared cartoons that were a play on Nike's "Just Do It" slogan, because Luelmo had been out jogging when she was assaulted.

And they shared images of them running in remembrance of Luelmo, promising to not stop.
In the aftermath of Luelmo's murder, many warned that her death was not an isolated incident.

A prevalent culture of machismo, often weaponized by online forums, has seen a vicious pushback to the emerging feminist movement in Spain. Nowhere can this be seen more clearly than in the counterreaction to Luelmo's murder. In one thread — denounced by feminists — one man described how in the wake of the murder he felt uncomfortable around women (with the exception of his mother and sisters).

This attitude could also be seen in some of the coverage around Luelmo's murder. El Periódoco, a Spanish national daily, placed coverage of her killing in the "life" section of the paper, provoking outrage.
The latest available figures on gender-based violence from Spain found 2017 was the deadliest year on record for Spanish women, according to the Local Spain. There was an almost 30% increase in the number of reported assaults, with statistics finding that between 2003 and 2017 more than 900 women were murdered.

In the days before her death, Luelmo reportedly told her boyfriend that she was worried about how her new neighbor Bernardo Montoya, 50, looked at her.
Montoya, who has confessed to killing her, has a previous conviction for assaulting a local hairdresser. An initial autopsy found that she was killed sometime between Friday and Saturday by a blow to the head, El País reported. It is unclear whether she was sexually assaulted before she was killed.
Luelmo was originally from Zamora in northwestern Spain, but had moved to El Campillo in the south to start a new job as a teacher only days before she was attacked.