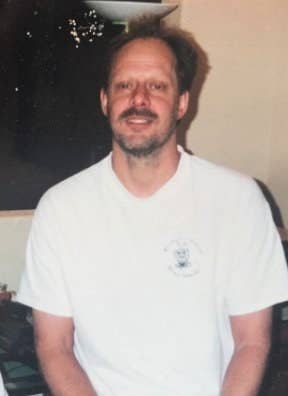 Details about the man who carried out the deadliest mass shooting in modern US history in Las Vegas remain scarce as authorities worked to determine what his motive could have been.
The shooter, identified as 64-year-old Stephen Paddock, opened fire Sunday night on a packed crowd at a country music festival on the Las Vegas Strip, killing 58 people and leaving more than 500 injured.
Paddock killed himself before officers arrived at his room on the 32nd floor of the Mandalay Bay Resort and Casino, the deadly perch from which he fired down on a crowd of thousands below.

Paddock lived in Mesquite, Nevada, and was registered at the same address there as Marilou Danley, his 62-year-old girlfriend who was in the Philippines but returned to the United States on Tuesday night. Labeled by investigators as a "person of interest," she was to be questioned by the FBI, but is not in custody.
Paddock was born on April 9, 1953. But beyond that, details about his background — and possible motive — remain scant.

"As far as his history and background, we haven't completed that part of the investigation yet," Clark County Sheriff Joseph Lombardo said Monday.
The New York Times reported that Paddock was twice divorced and had made money by gambling since 1988. On Tuesday, the Associated Press confirmed that Paddock was a federal employee for a decade in the 1970s and 80s, and had worked as a letter carrier and an IRS agent. One of Paddock's former neighbors described him as a "professional gambler."
ISIS, through an official media channel, claimed responsibility for the attack. But the FBI said there was no connection to international terrorism.
Lombardo said Monday that authorities found 23 guns in Paddock's hotel room, including AR-15 and AR-47-style assault rifles. They also recovered 19 weapons, a number of explosives, and "several thousand rounds of ammo" at his house in Mesquite.
Las Vegas Mayor Carolyn Goodman called Paddock "a crazed lunatic full of hate."

A S.W.A.T team entered a house owned by Paddock in Reno, Nevada, bringing the total number of crime scenes to four. There, officials said they found five handguns, two shotguns, and a "plethora of ammunition" and electronics.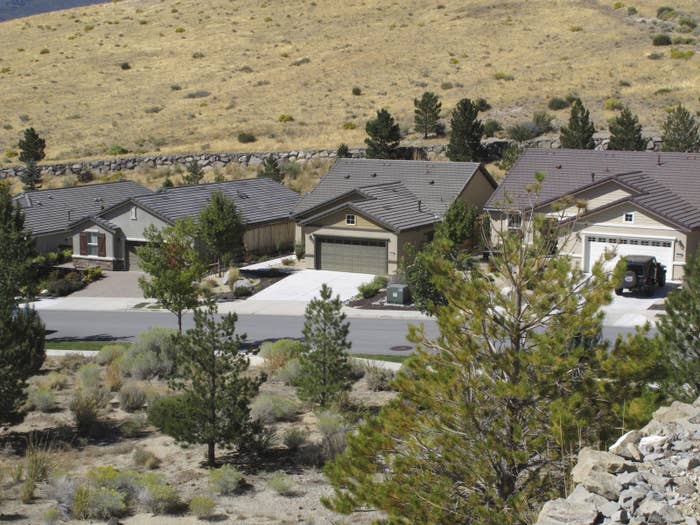 "This was a classic WMD. This was a weapon and a man of mass destruction," Clark County District Attorney Steve Wolfson said.

Paddock made several large gambling transactions in Las Vegas in the weeks leading up to the attack, law enforcement officials told NBC News. The transactions were "in the tens of thousands," but it is not yet clear whether they were losses or wins.

NBC News reported Tuesday that Paddock had wired $100,000 to an account in the Philippines a week before the shooting. It is not yet known if the money was meant for Danley. One of Danley's sisters in Australia said in an interview that she believes Paddock sent her away "so that she will not be there to interfere with what he's planning."

Lombardo said Paddock checked into Mandalay Bay Resort and Casino on Sept. 28, but that nothing seemed amiss.

"We have determined there has been employees going to and from his room and nothing nefarious was noticed at this point," Lombardo said.

Paddock appears to have rented two rooms at the Mandalay Bay hotel, one that faced east and the other, north, Clark County Commission Chair Steve Sisolak told the Nevada Independent. He was using Danley's slot machine card and possibly another one of her forms of identification.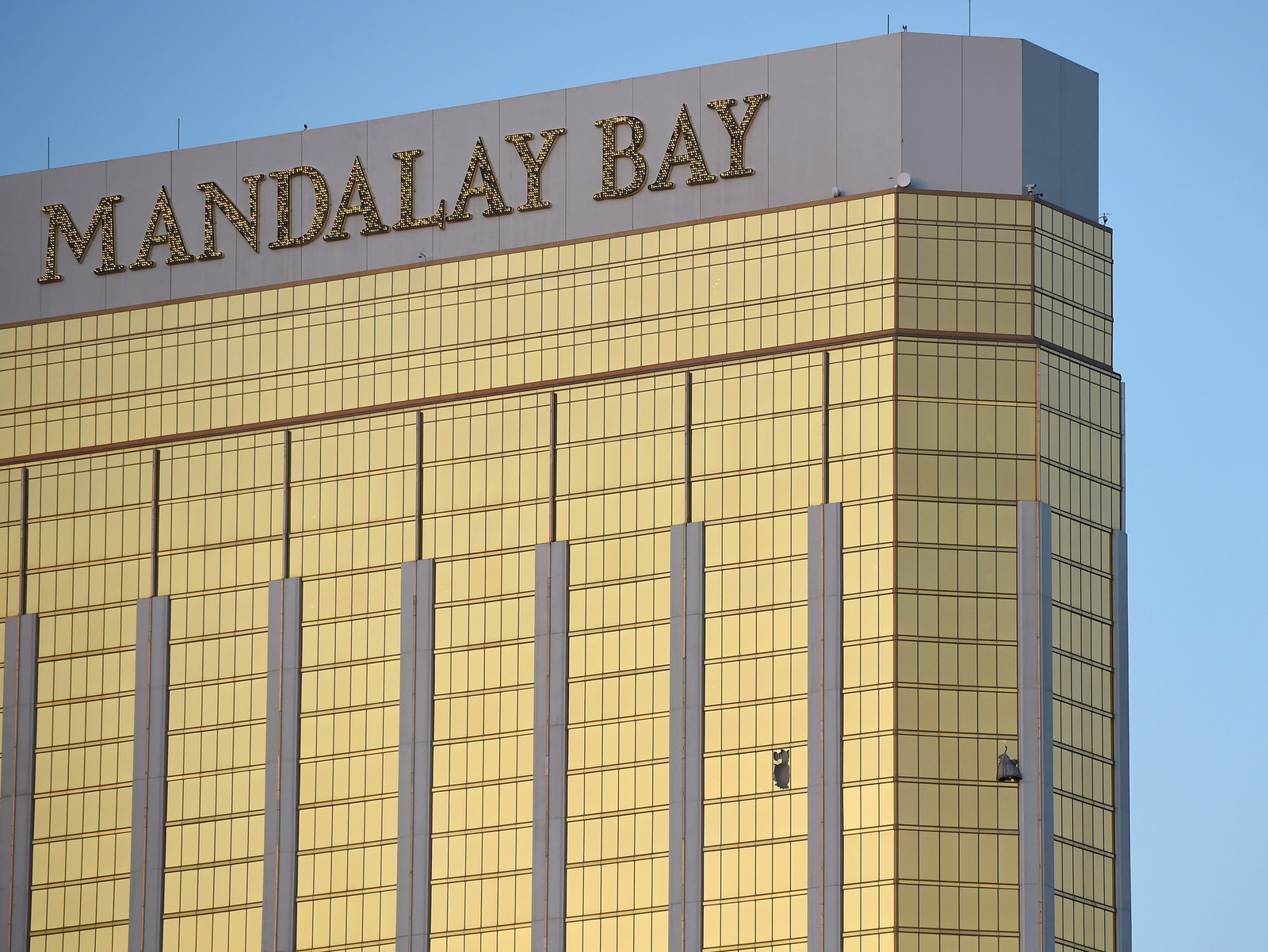 Relatives of the shooter told multiple media outlets that Paddock was wealthy, having made his money from real estate and gambling. And they expressed shock that he was responsible for the mass shooting.

"We know absolutely nothing, this is just... we are dumbfounded," the shooter's brother, Eric Paddock, told reporters from the family home in Florida.
He added that he didn't believe his brother had any political affiliations and that there was "absolutely no indication he could do something like this."
"He was just a guy. Something happened, he snapped or something. He was just a guy," he told CBS, adding that his brother had "no religious affiliation" or history of mental illness.
"His life is an open book, it's all in the public record. There's nothing — he went to college, he had a job," Eric Paddock added.
The last time he heard from his brother was after Hurricane Irma, checking up on their mother who lives in Florida.

"He had a couple of guns but they were all handgun, legal — he might have had one long gun, but he had them in a safe," Eric Paddock said.
According to public records, Stephen Paddock had a hunting license from Alaska. He was also a licensed pilot and owned two planes.
Eric Paddock also mentioned that their father, Benjamin "Big Daddy" Hoskins Paddock, was at one point on the FBI's Top Ten Most Wanted list for a string of bank robberies. In Phoenix alone, Benjamin Paddock stole nearly $35,000 by robbing five banks, which would be nearly $300,000 today, according to the Tucson Daily Citizen. He was arrested in Las Vegas, according to the Citizen, after holding up a bank in 1960.

Lombardo said authorities believe Stephen Paddock was a "lone wolf" attacker.

"We have no idea what his belief system was," he said. "Right now, we believe he was the sole aggressor."
Meanwhile, police in Mesquite and Las Vegas said Stephen Paddock had had no recorded interactions with their departments.
"We have no investigative information or background associated with this individual that is derogatory," Lombardo told the Washington Post. "The only thing we can tell is he received a citation several years ago, that citation was handled as a matter of normal practice in the court system."
A spokesperson for the Department of Defense also said Monday that there were no records of Paddock having served in the military.

Stephen Paddock worked for a predecessor of Lockheed Martin from 1985 until 1988, a spokesperson for the company confirmed to BuzzFeed News via email.
"We're cooperating with authorities to answer questions they may have about Mr. Paddock and his time with the company," the spokesperson added.

Meanwhile, the shooter's ex-wife, Peggy Paddock, refused to talk to reporters when approached at her home in Cerritos, California, on Monday, according to the Los Angeles Times. A Los Angeles County sheriff's officer stationed outside her house said Peggy and Stephen were married for six years and divorced more than 27 years ago. They did not have children.
This is a breaking news story and will be updated. Please follow @BuzzFeedNews.