Millions Of Women Formed A 385-Mile-Long "Women's Wall" To Protest Gender Inequality
Organizers said 5 million women joined the protest, stretching across the state of Kerala in India.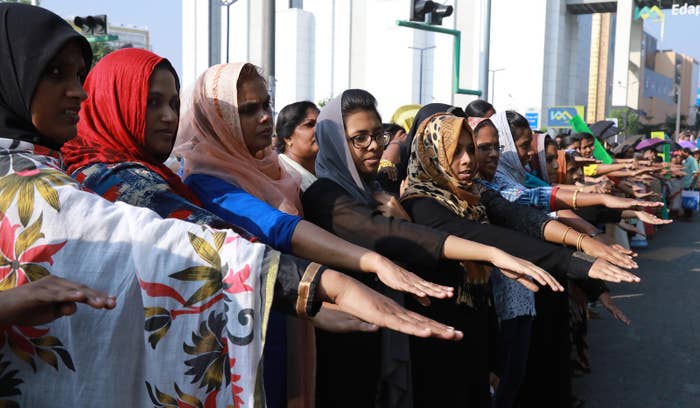 Millions of women formed a massive human chain in India to protest gender inequality.
The so-called "women's wall" took place in Kerala on Tuesday, one day before two women made history in the southern state by entering a Hindu shrine that had previously banned women between the ages of 10 and 50.
Five million women are estimated to have joined hands and formed the 385-mile-long chain, which was organized by the leftist coalition government in Kerala. Officials had expected 3 million to attend, but told BBC News that 5 million turned out.
The official Twitter account of Pinarayi Vijayan, the head of the Keralan government, tweeted that the wall was a "momentous" occasion for all involved.