This is Nour.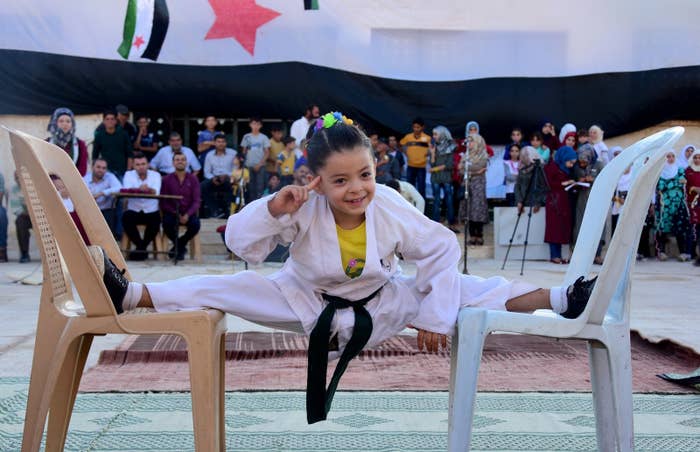 She's 6 years old, and dreams of one day being a karate champion.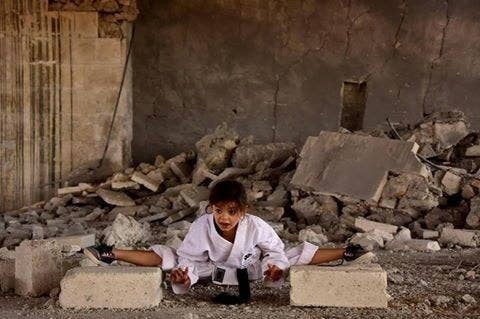 But in devastated Aleppo, Wassim couldn't find a place to train with his daughter, photographer Yehya Alrejjo told BuzzFeed News. So they improvised: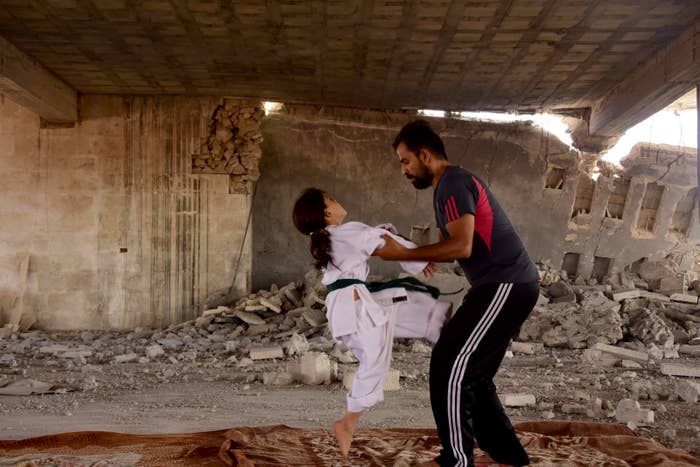 During the worst of the siege, the family fled the city and moved to the neighboring countryside village of Kafr Kermin. Here, they continued to train and Nour eventually began performing for small groups.
Now, her family told Alrejjo, she's well-known in the area and people come to watch her fight. She keeps training with her father, who says they also try to watch YouTube videos of karate to help.
Wassim says he doesn't want to leave Syria. Instead, he wants his only child to grow up to be a champion fighter, part of "a beautiful beginning for the new Syria."
GO NOUR!