This is 26-year-old Parisa Pourtaherian.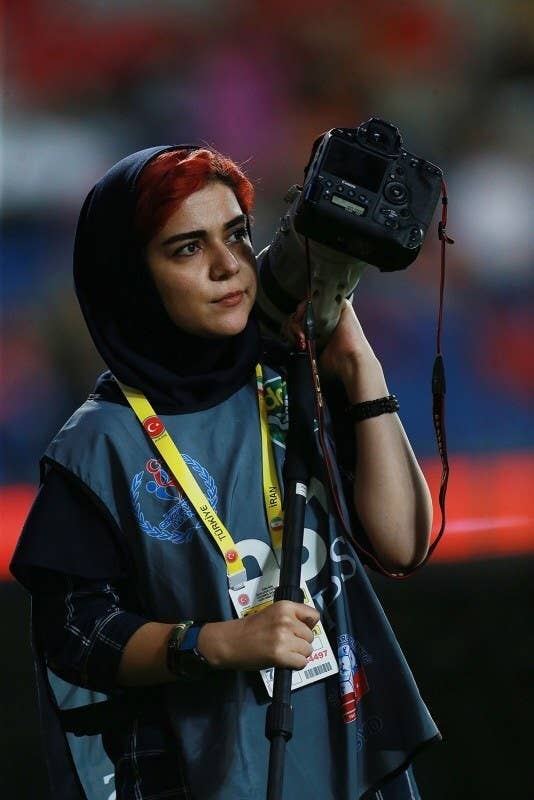 She's an Iranian photojournalist who has covered international soccer matches in Germany, Sweden, and Austria.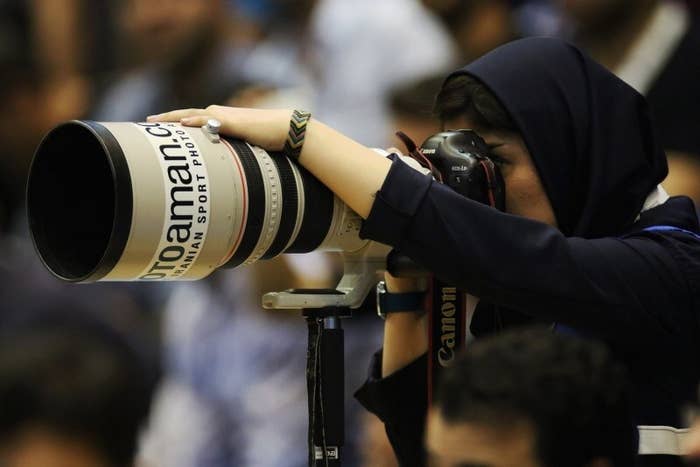 At the beginning of the month, pictures of her doing her job went viral.
The picture, which was taken by her colleague Abolfazl Amanollah, showed Pourtaherian getting a shot of an Iranian soccer team — from a rooftop outside the stadium.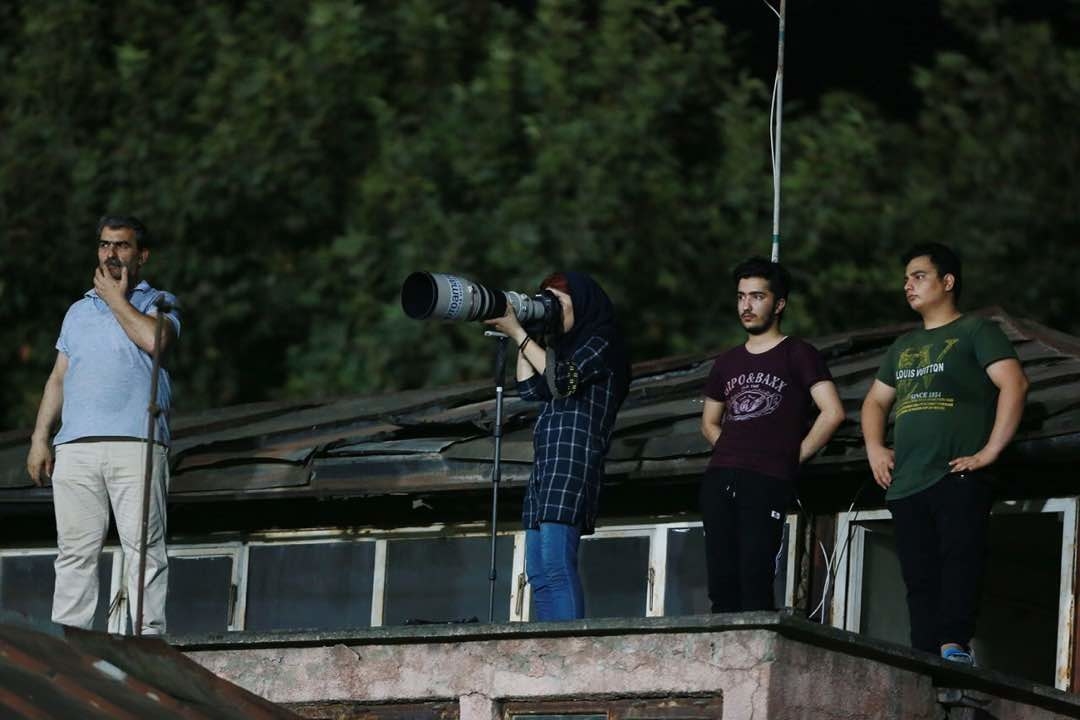 Pourtaherian's ingenuity was needed because since 1979 women have not been allowed inside Iran's soccer stadiums.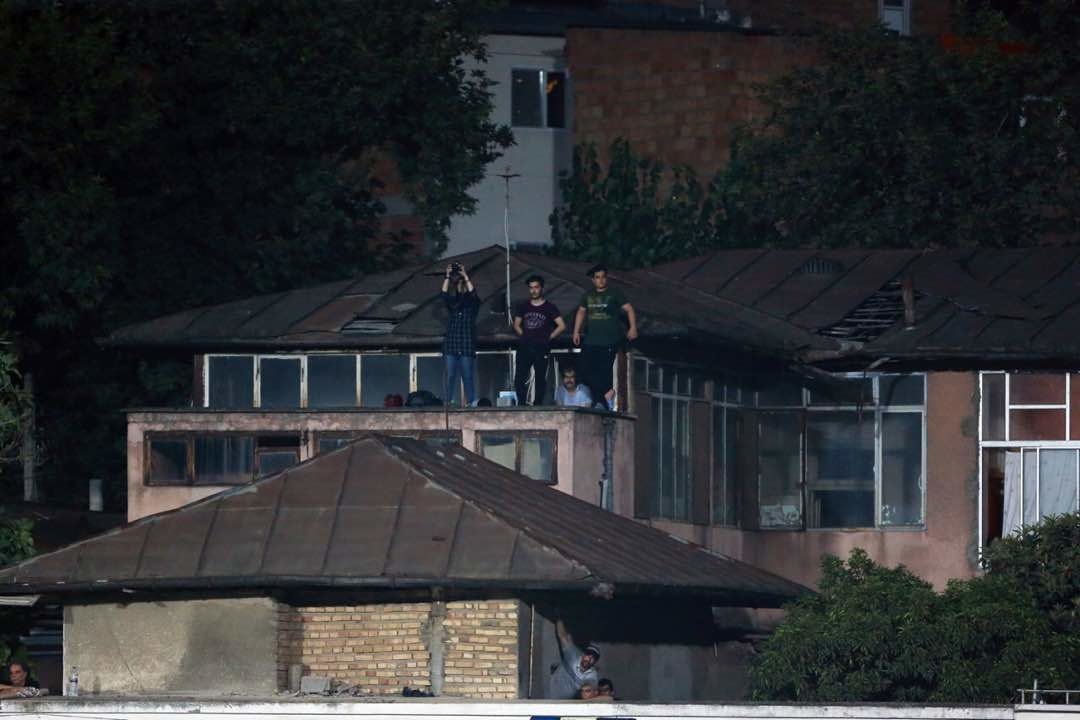 But that wasn't stopping Pourtaherian. Amanollah told BuzzFeed News that Pourtaherian had searched for hours to find a spot to work.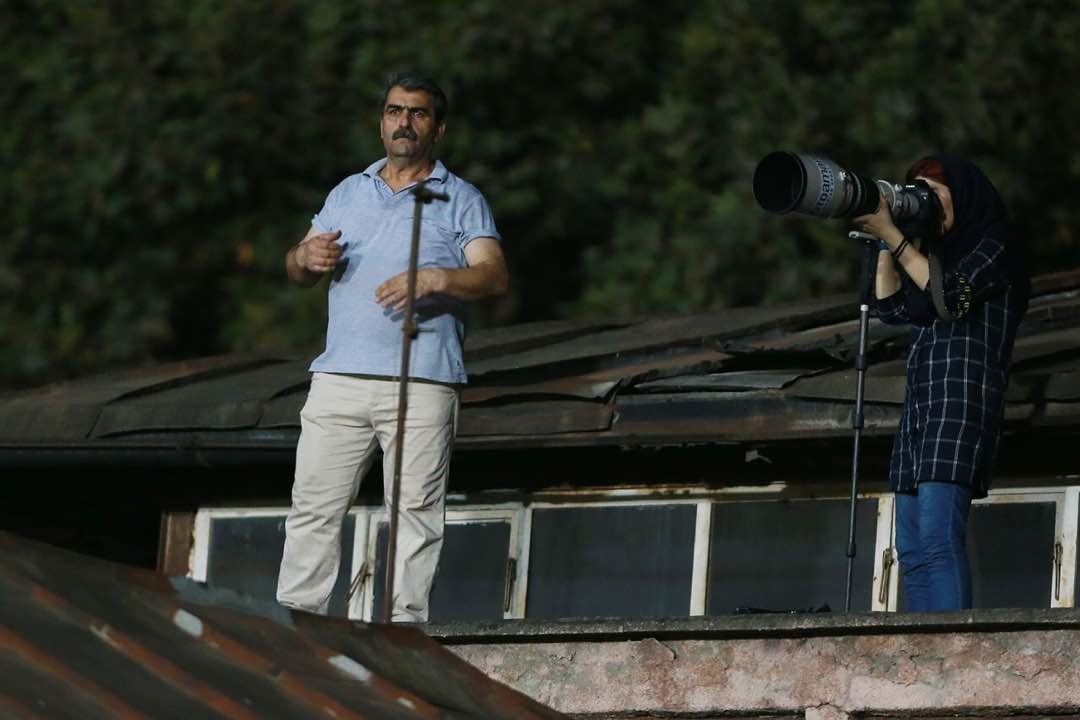 "All of a sudden, her presence on top of that building caught everyone's eyes including myself. We were all very happy and deeply excited to see such a thing happen."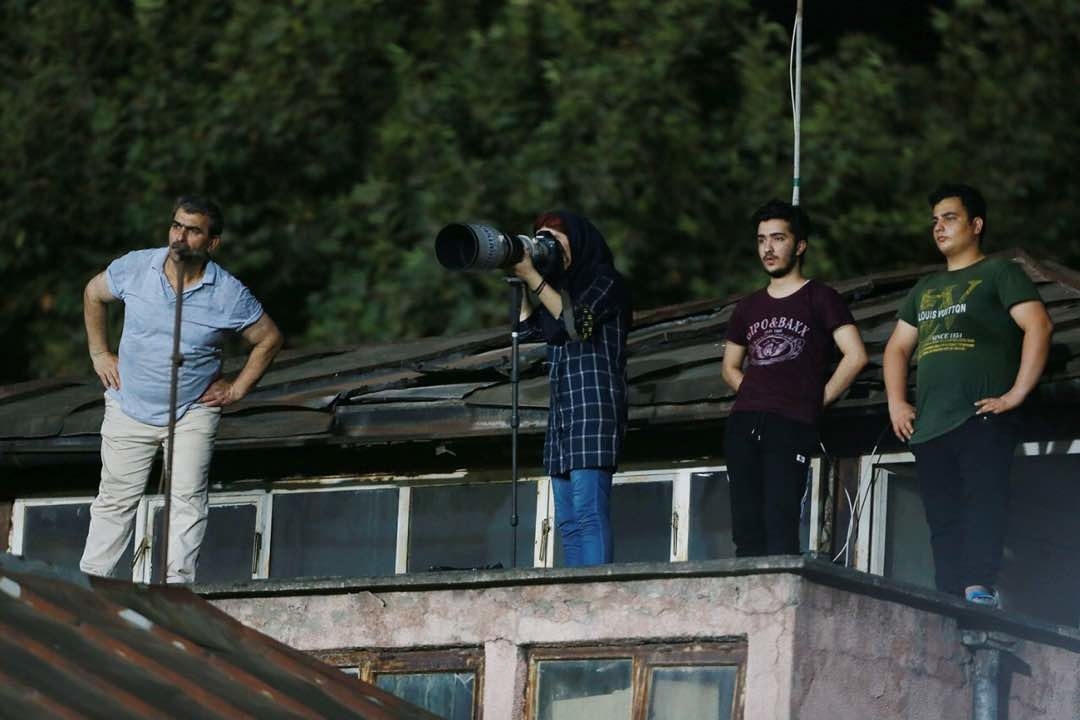 After her pictures went round the world, people loved her.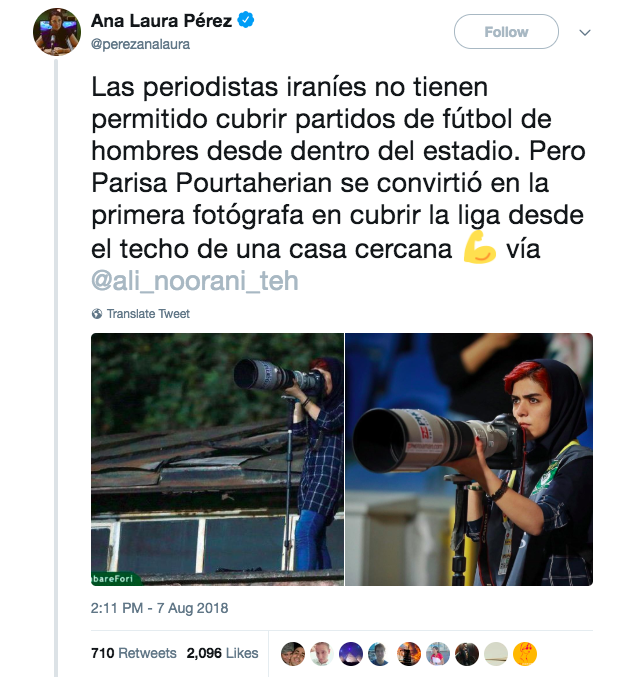 They praised her general badass attitude.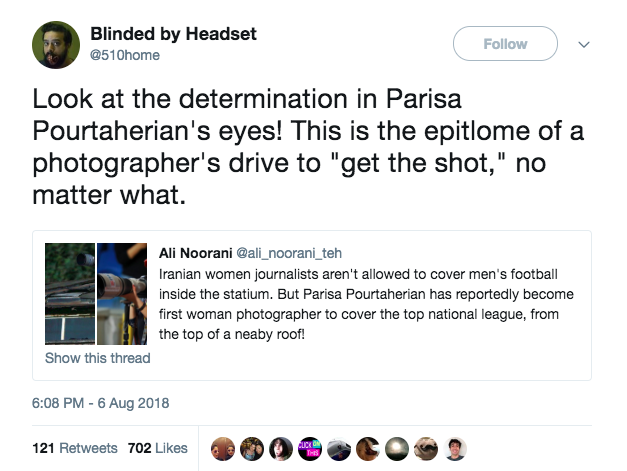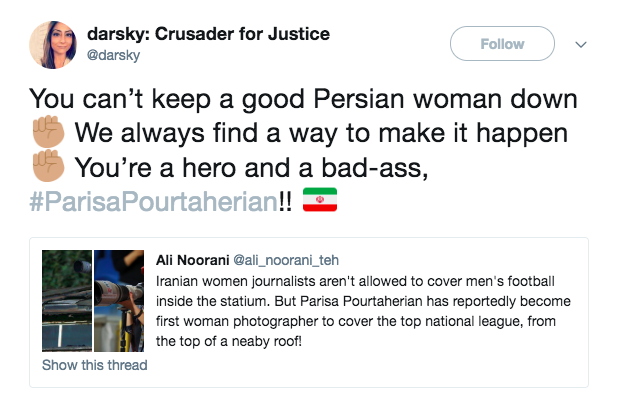 "I have to confess that all of this reaction and positive feedback was a bit weird for me at first," Pourtaherian told the BBC. "I was not thinking about what the reaction would be in the first place; I was just focused on taking photographs."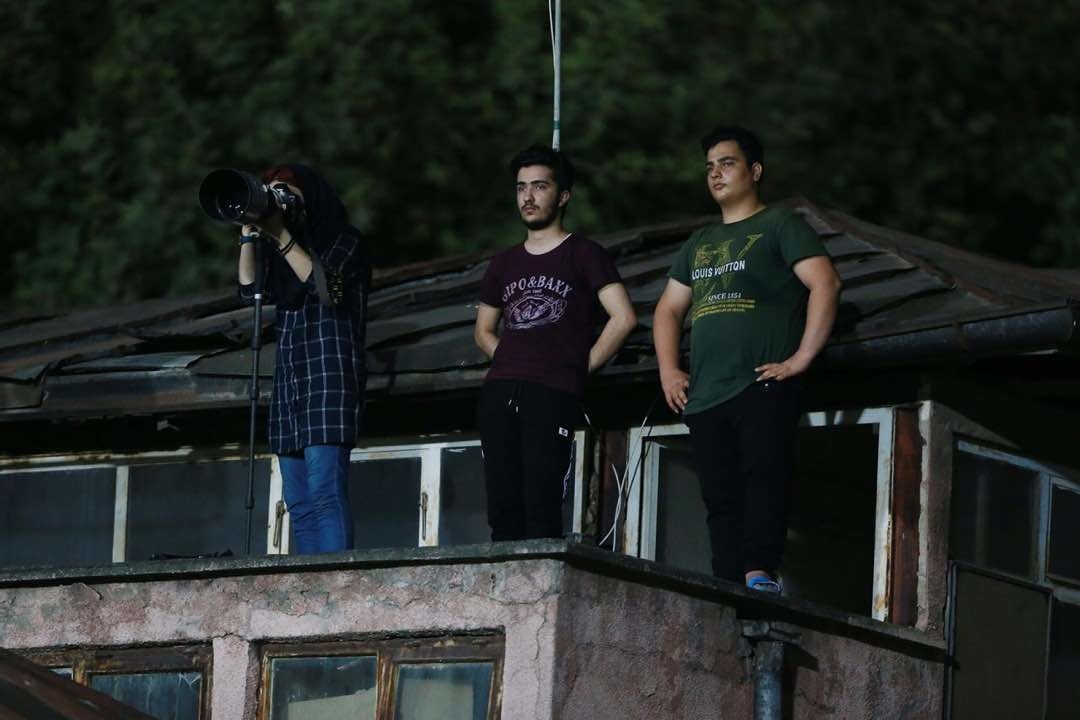 She said the overwhelming reaction had been a celebration of her action: "All I have received is positive energy."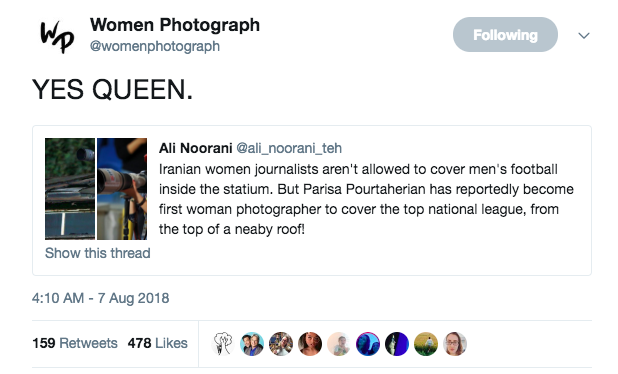 Pourtaherian said that her dream was to photograph Manchester United playing at Old Trafford — and to see women able to enter stadiums with men in Iran.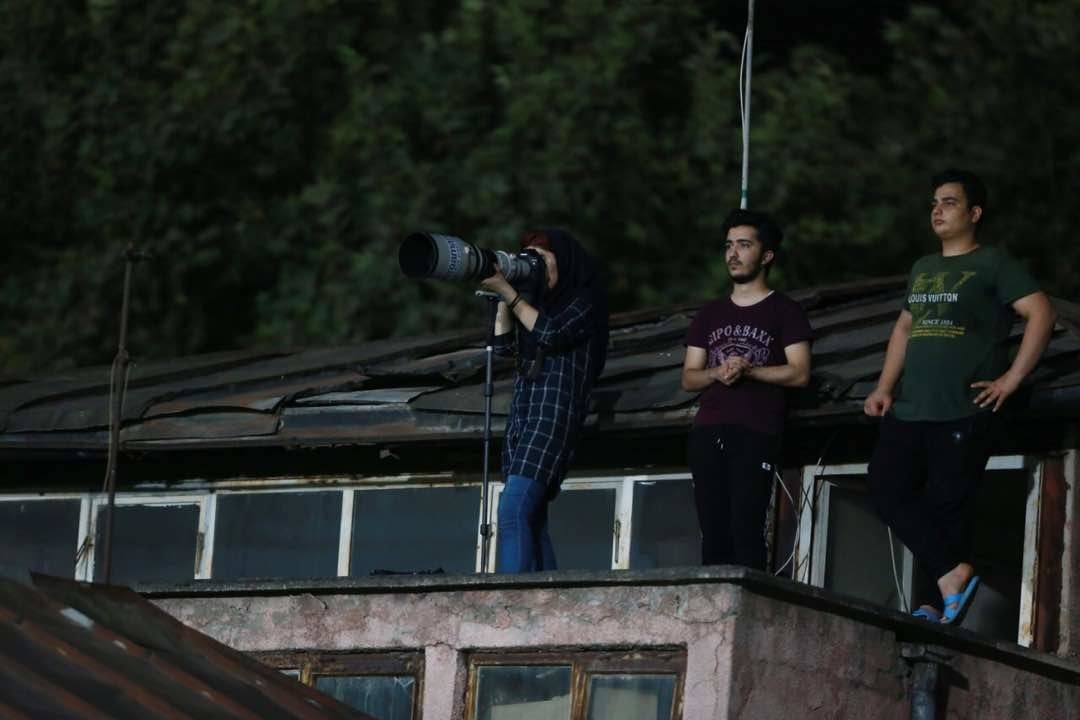 "I do really hope that, one day, Parisa, as a great talent, gets to be present at stadiums at each and every game like other male photographers and capture frames the way she wants," Amanollah said.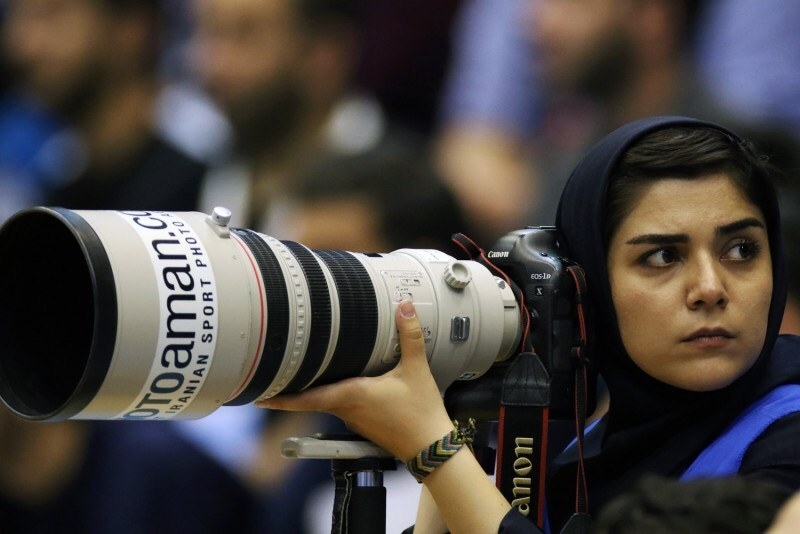 👏👏👏👏👏👏👏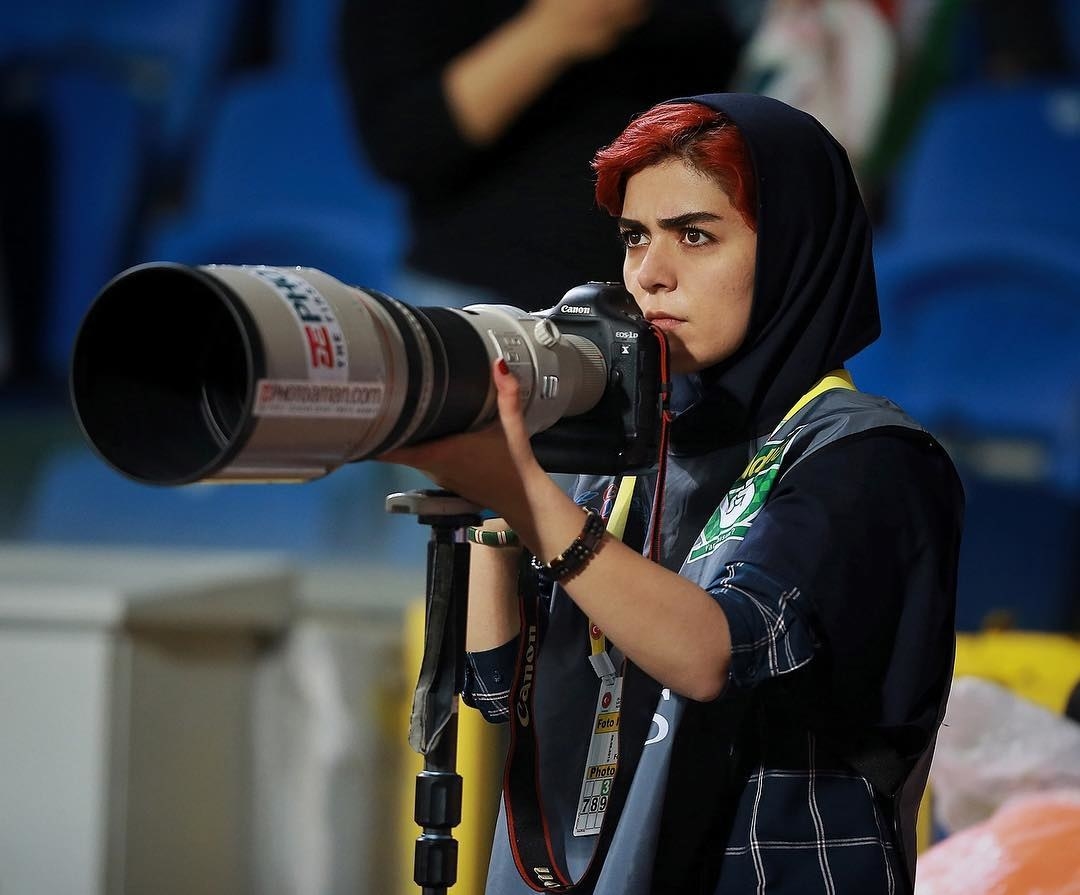 BuzzFeed News has contacted Pourtaherian for comment.