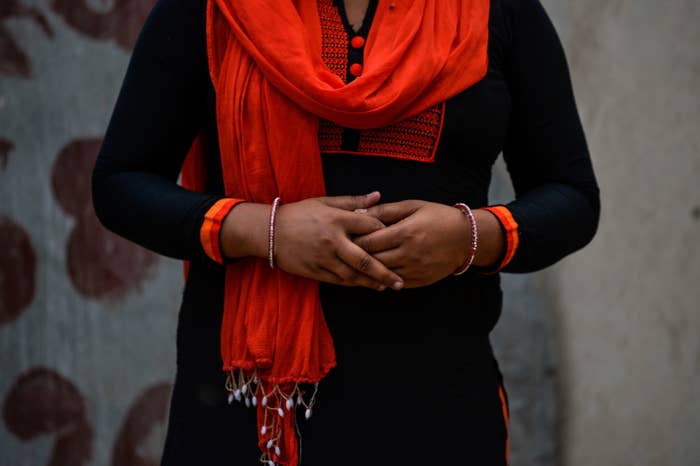 Indian police officers have been accused of raping at least 16 women in remote villages in central India.
The assaults, which were first reported in 2015 when a women's rights organization investigated the alleged crimes, were detailed in a statement released this weekend by the National Human Rights Commission.
In it, the commission said it found that at least 16 women were "victims of rape, sexual and physical assault" in the Bijapur district of Chhattisgarh state in October 2015.
In one incident, a 14-year-old girl grazing her cattle was blindfolded and gang-raped. Activists said a pregnant mother was also gang-raped. In another, a girl was repeatedly "dunked" into a nearby stream and then sexually assaulted.
The commission is still examining the complaints of another 20 women. Although police have launched an investigation over the allegations, no arrests have been made.
In a statement published yesterday, Women Against Sexual Violence and State Repression (WSS) warned the 16 reported cases may be "only the tip of the iceberg".
Although it welcomed the commission's investigation, WSS said it was "painfully aware that this is only a small step in the long road to justice". It added that many women were still being pressured to remain silent.
Kishore Narayan, representing some of the victims, accused the police force of shielding the perpetrators. He told AFP that despite the women naming their attackers, "nothing was done". He accused the police of carrying out a "sham investigation" and attempting to "obfuscate the case".

In November 2015, the Indian Express reported on the alleged assaults, saying that as many as 40 women had been attacked by state officials.
A spokesperson for WSS, which originally investigated the claims and spoke to the newspaper, said two years ago that "the violence was on a mass scale".
The spokesperson continued: "Around 40 women have said that they were forced to strip, sexually harassed and assaulted. Even breastfeeding mothers were assaulted, and those with children too. This happened across villages."
The central Indian state, roughly 1,200 miles southeast of Delhi, has been the centre of a long-running Maoist uprising over limited tribal rights and land pressures.

Many people in the poor region belong to the Adivasi tribal group, and have accused the Indian government in the past of "collective punishment" due to their perceived connections to the Maoist fighters, the Washington Post reported.