A Chess Player Has Refused To Go To Iran As She Doesn't Want To Wear A Headscarf
Soumya Swaminathan said the law would be a "direct violation of my basic human rights."
Soumya Swaminathan is a champion Indian chess player.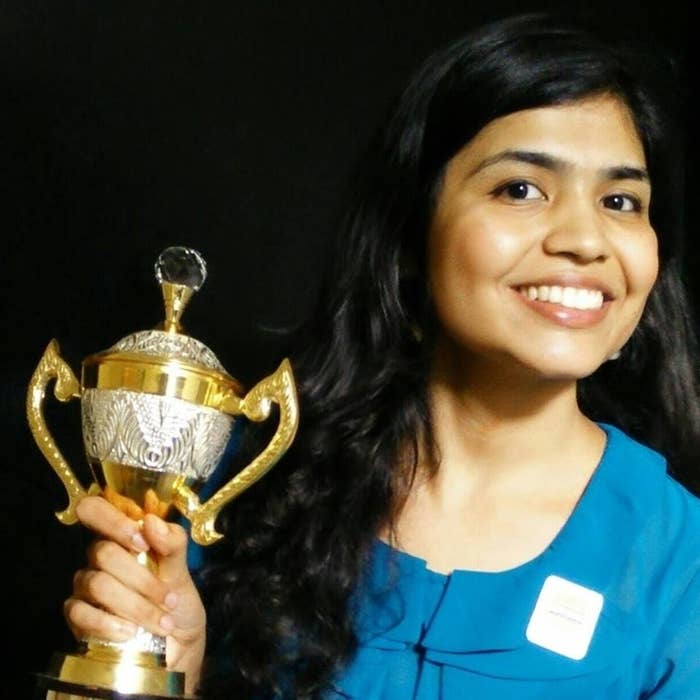 The 29-year-old has competed around the world and currently holds the title of India's Woman Grandmaster.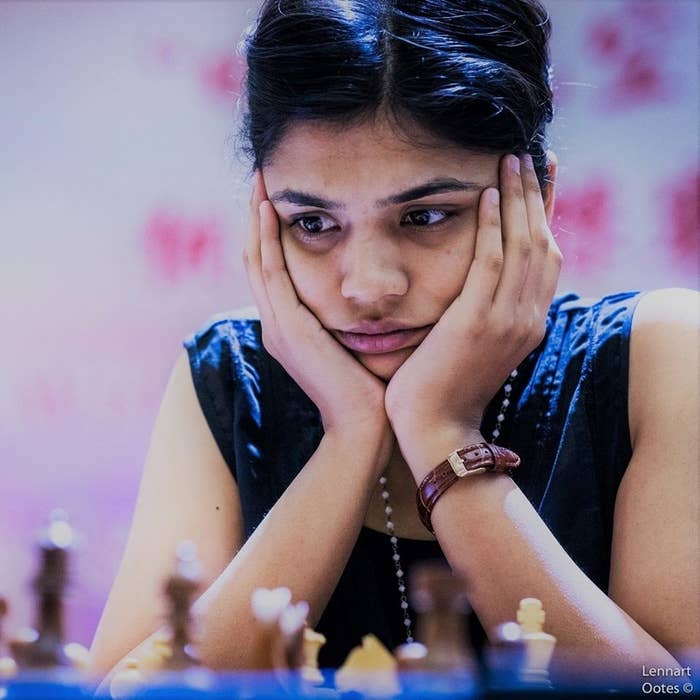 But over the weekend, she announced she would ask to be excused from the upcoming Asian Nations Cup Chess Championship in Iran.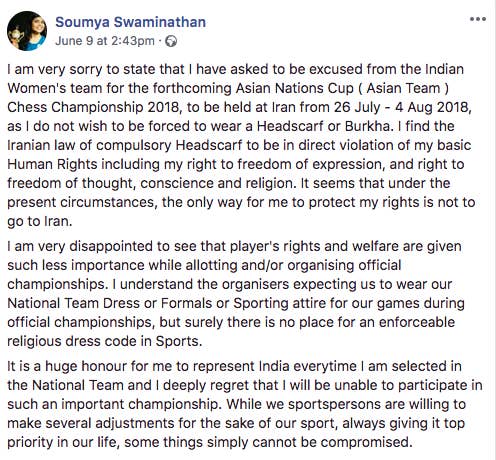 "I find the Iranian law of compulsory Headscarf to be in direct violation of my basic Human Rights including my right to freedom of expression, and right to freedom of thought, conscience and religion," she wrote on Facebook.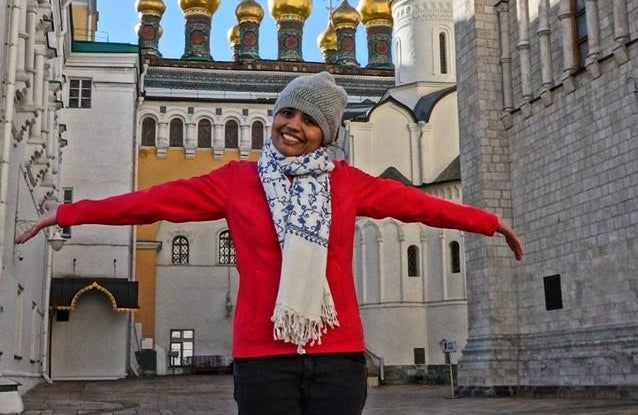 Her decision was welcomed by many people online.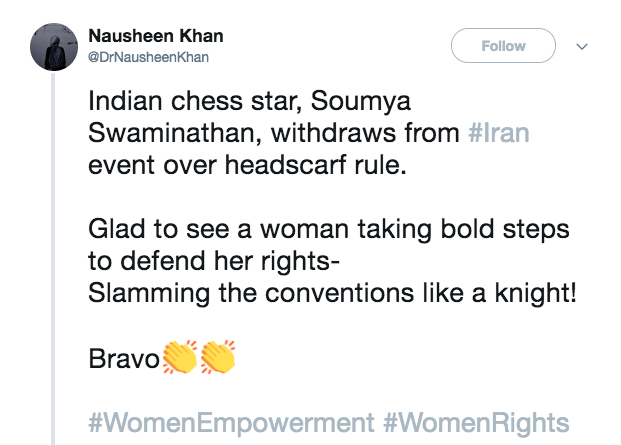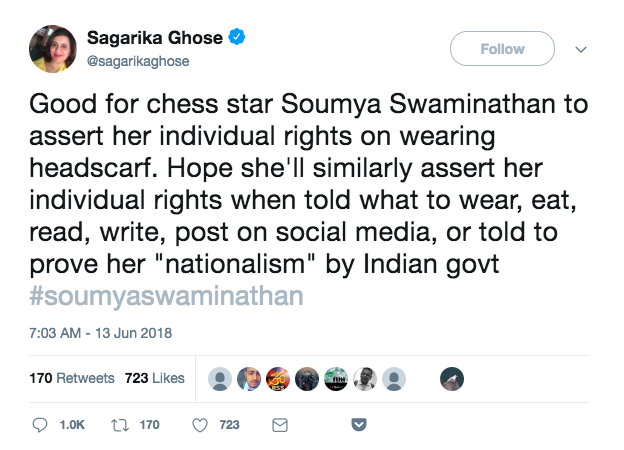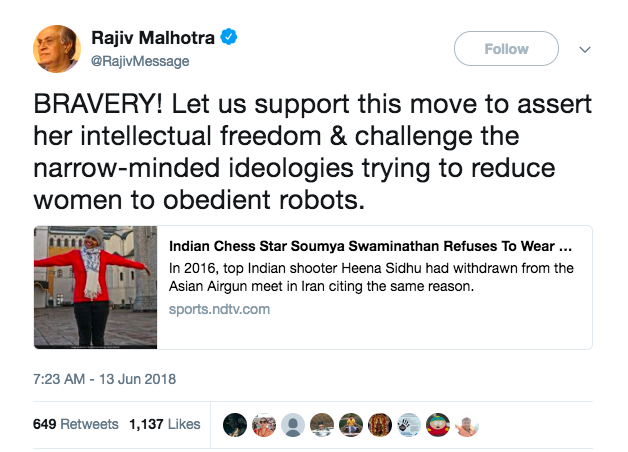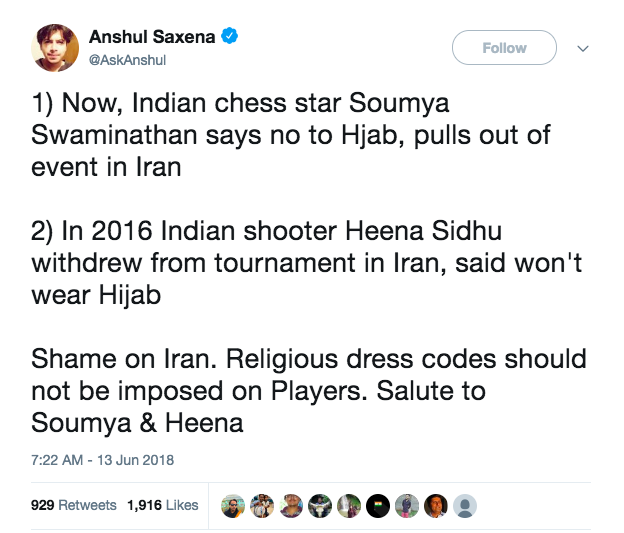 Other athletes, such as Indian cricketeer Mohammad Kaif, also applauded her decision.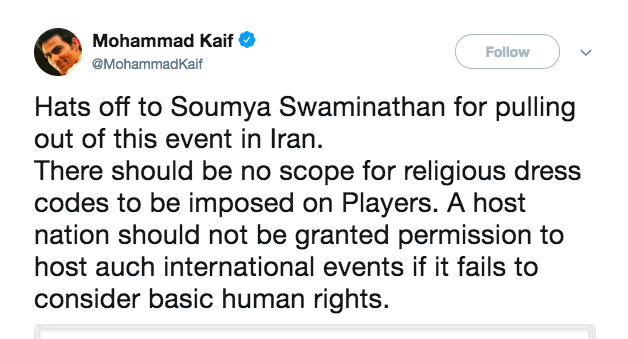 It's not the first time an Indian athlete has declined to play in Iran because of the headscarf law. In 2016 sport shooter Heena Sidhu declined to compete in Tehran, tweeting that making competitors wear hijabs was against the "spirit" of the game.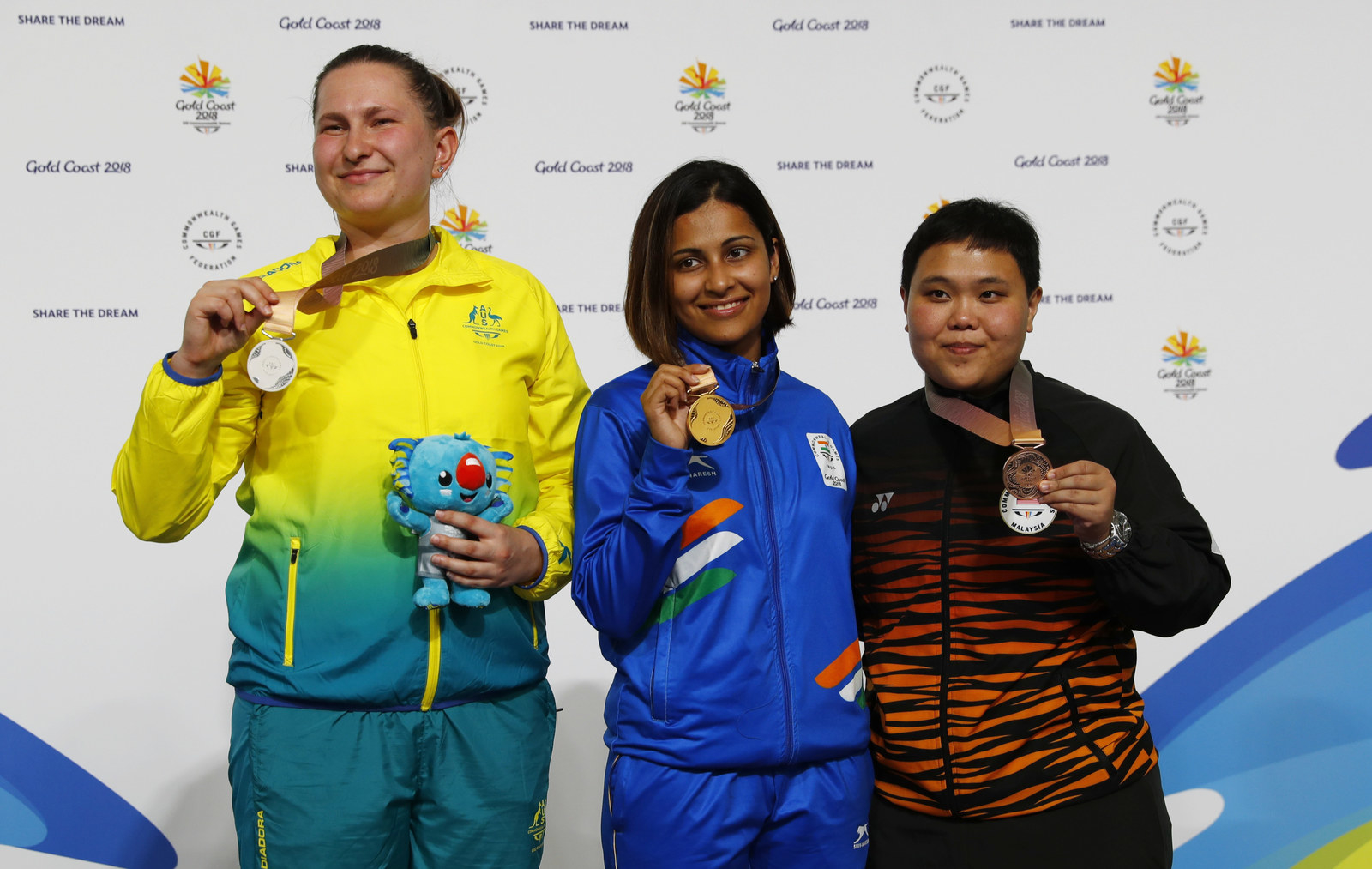 Sidhu tweeted her support for Swaminathan's decision.
However, while many people agreed with Swaminathan's decision, others were cautious about the support.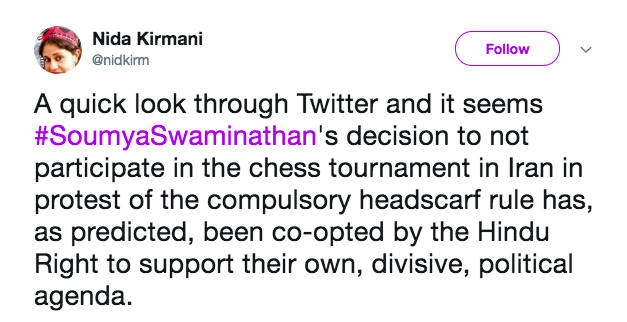 There were a number of nationalistic Twitter users who celebrated her decision.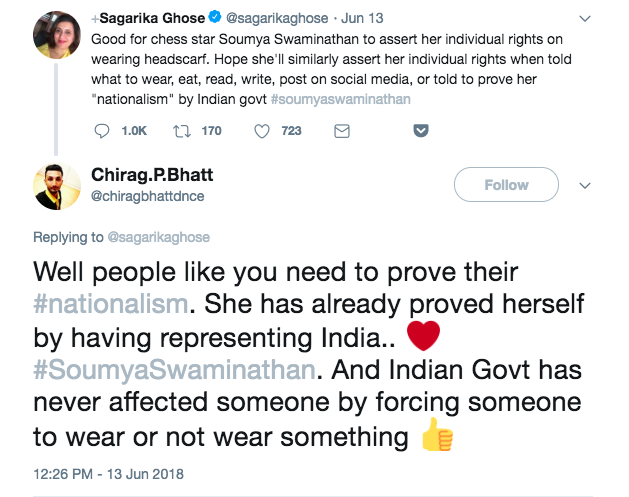 Iran's compulsory headscarf law was introduced in 1983, following the 1979 revolution. However, in recent years there has been a significant pushback against the law.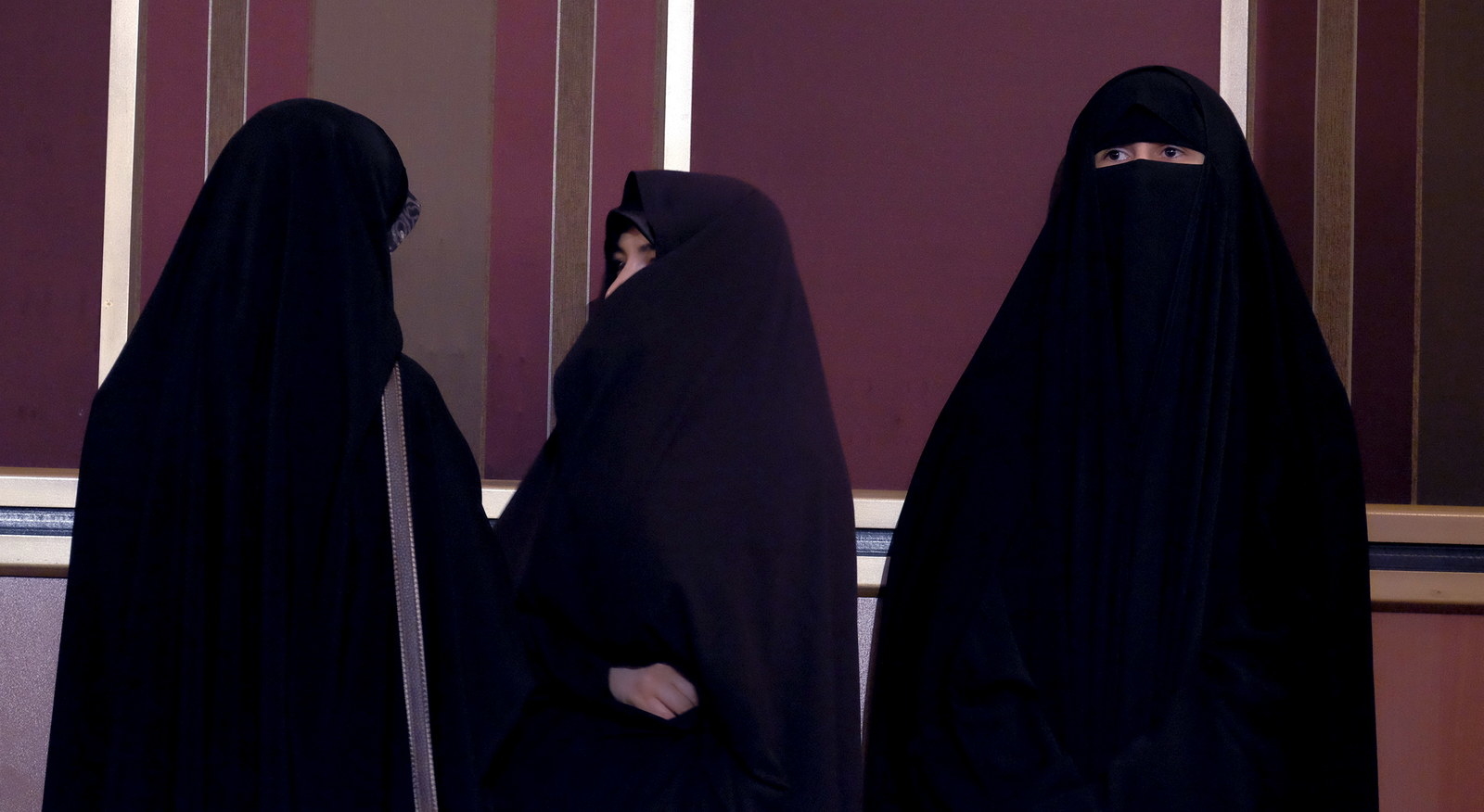 One of the most significant movements has been the White Wednesday protests, which campaign to allow women to wear what they want.