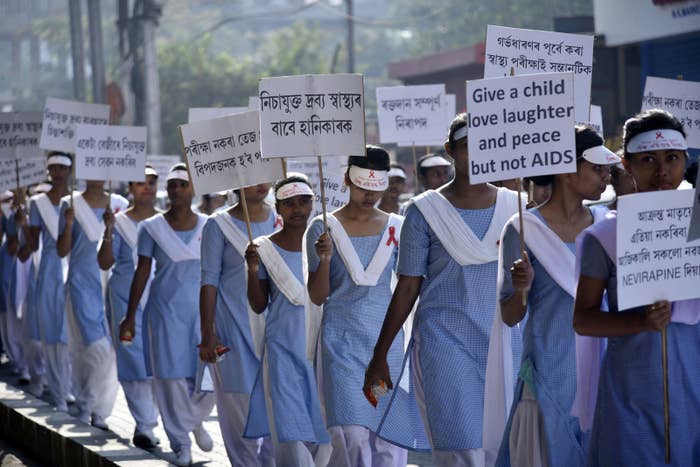 People in a village in southern India drained a lake — their only supply of fresh water — after a woman who was HIV-positive drowned in it.
The HIV virus cannot survive in water. Despite local authorities attempting to reassure people, residents pressured officials into draining the entire lake.
The 36-year-old woman who died has not been identified, but reports by Indian newspapers state she was HIV-positive, and had killed herself. When she was found, her body was already decomposing — stoking fears about infection.
"We would have consumed the water if it was the body of a normal person, but the woman died of HIV. There is no other way. The authorities must drain out the water and fill it with fresh water to to save the lives of villagers," one man told the Times of India.
Nagaraj Bidralli, a local official, said he had attempted to persuade the area's residents that the water was safe to drink, with no effect.
"The villagers themselves took the initiative by providing pipes and other equipment required to pump the water out of the lake," he told the New India Express.
People in the village of Morab, near the city of Dharwad, now face walking several miles each day to fetch drinking water.
Although HIV rates across India are slowly declining, according to recent figures from the National Aids Control Organization (a government department), discrimination remains.
Just over 2 million people across the country live with HIV, according to the United Nations, many battling the stigma attached to their diagnosis. Only recently, a court in the city of Pune, in western India, ordered a company to rehire a woman after she was allegedly fired when her employers discovered she was HIV-positive.