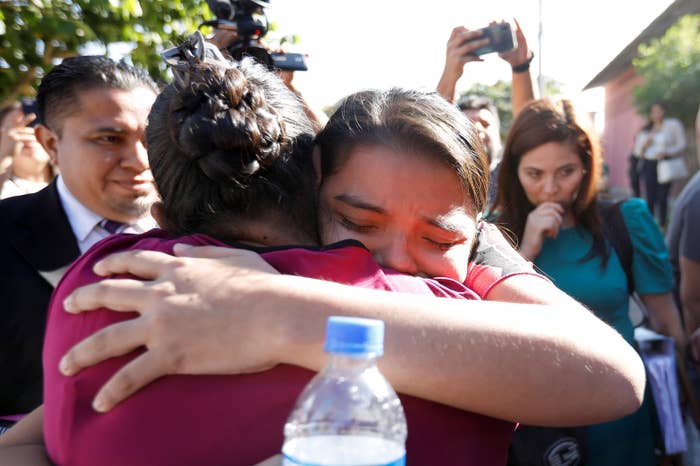 A woman accused of attempted murder for giving birth to her abuser's baby in a toilet has been freed after spending more than 18 months in prison, in a case that sparked international outrage.
Women chanted "sí se pudo" — "yes she could" — outside court in El Salvador when Imelda Cortez, 20, was cleared by a judge.
Defense lawyers said Cortez had been repeatedly raped by her elderly stepfather since she was 12 at their home in the rural town of Jiquilisco.

She was arrested in April last year when she gave birth in a toilet, passed out from the pain, and had to be hospitalized. She had had no idea she was pregnant, and the baby survived, but under El Salvador's strict anti-abortion laws, she was charged with attempted murder of her child.
Cortez was facing up to 20 years in prison because prosecutors claimed that her failure to alert anyone to the pregnancy or seek medical attention afterward was akin to attempted murder.
The decision to prosecute her caused international outrage, and spurred online campaigns to clear her and other women in similar situations in El Salvador.
The campaigns centered around the hashtags #JusticiaParaImelda (Justice for Imelda), #OjosEnElSalvador (Eyes on El Salvador), and #SalvemosAImelda (Let's Save Imelda).

Anticipating a guilty plea, Cortez's defense team was preparing to admit to the lesser offense of abandonment in an attempt to have her sentence reduced to a year, rather than her being tried for attempted murder as the prosecution wanted.
But in a surprise ruling in court on Dec. 17, judge Hugo Noé García said Cortez was free to go, stating she had acted "with no malice," and laid the blame on her stepfather's actions, according to local newspaper La Prensa Gráfica.
Cortez's freedom after a year and a half in jail, during which time she has received no psychological help and has not yet held her child once, came as a result of the determined campaigning of Salvadoran women's grassroots groups.
Article 1 of El Salvador's constitution bans all abortion in the country — and also viciously penalizes women whose pregnancies do not result in a live birth.
At least 28 other women remain locked up in the country's jails for similar incidents. More than 100 people have been convicted of abortion-related incidents since 2000.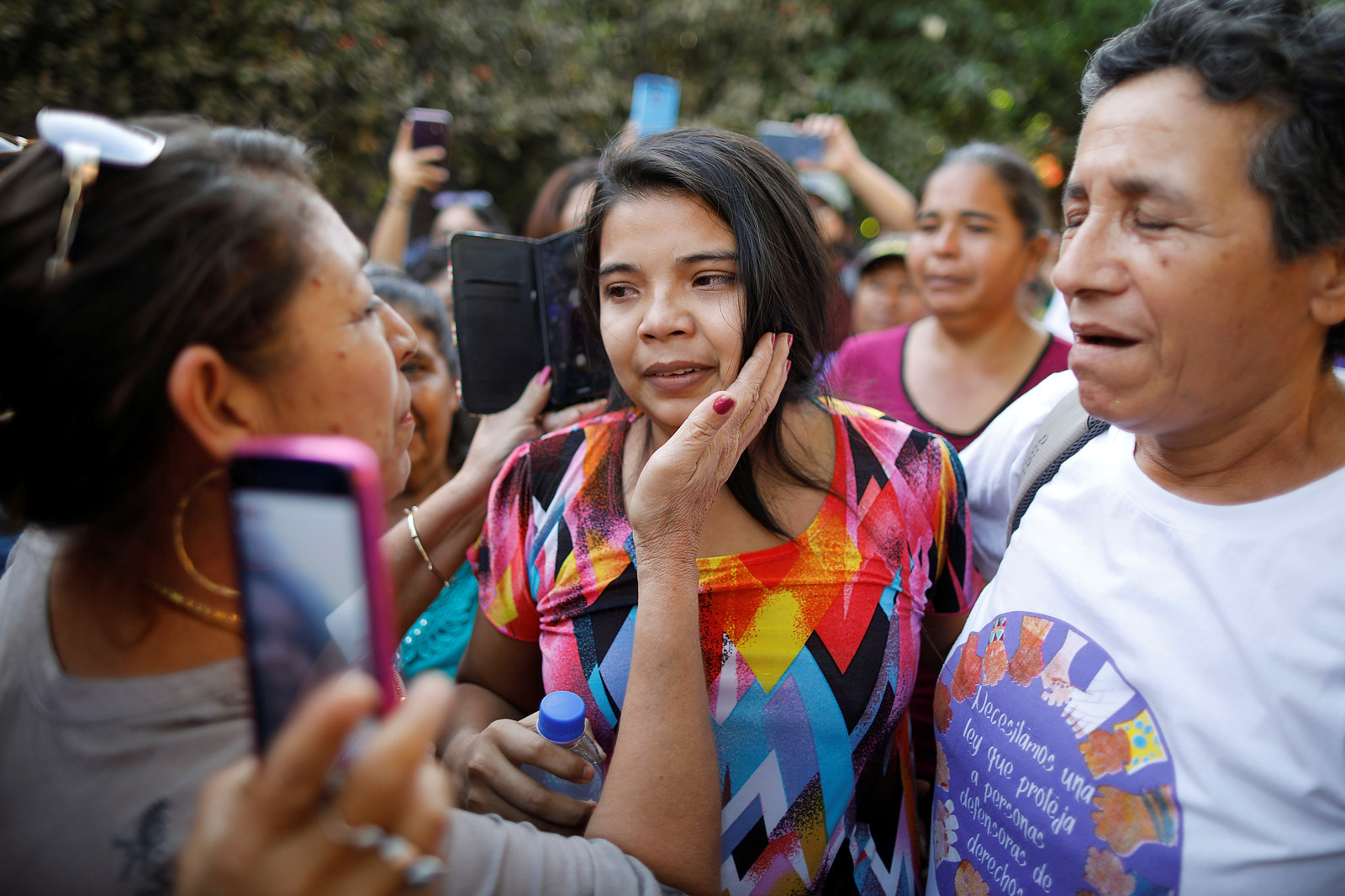 Campaigners are hoping that the judge's decision in Cortez's case establishes a precedent that may help more women.
"The case constitutes a good legal, criminological and social precedent, where a woman who has been a victim of rape and a judicial system that criminalizes and is unjust is absolved," the Foundation for Studies for the Application of Law said in a statement.
Cortez's stepfather, now 77, has been arrested and will face a preliminary hearing in early 2019.