Torrential rains caused massive flooding and mudslides in Sierra Leone's capital on Monday, killing nearly 400 people while at least 600 are still missing.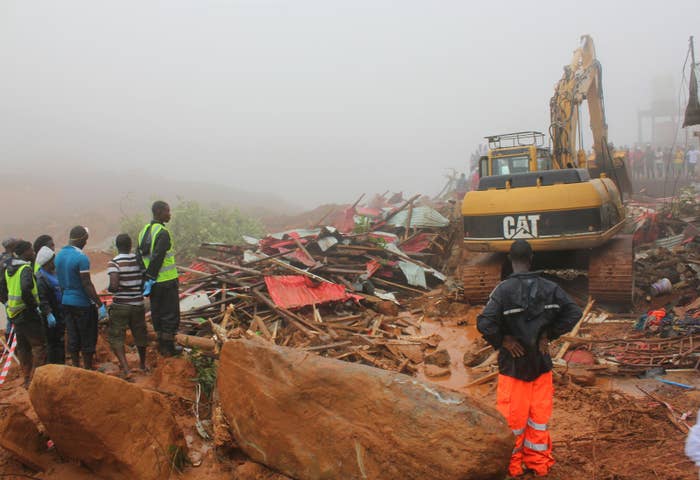 Early on Monday morning a hillside in Regent, roughly 15 miles from Sierra Leone's capital, Freetown, collapsed.
At least 3,000 homes are thought to have been submerged. So far, 312 corpses have been recovered, according to a Red Cross spokesperson, and Freetown's mayor, Sam Gibson, warned that the total death toll would rise.
Sierra Leone's president, Ernest Bai Koroma, appealed for urgent international help on Tuesday — declaring a state of emergency and saying the catastrophe "was overwhelming us."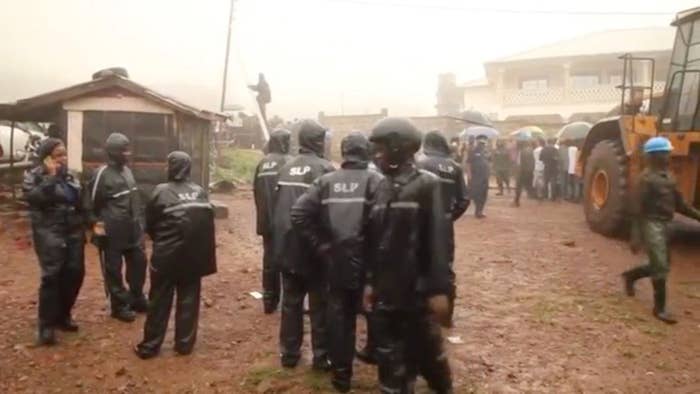 "Entire communities have been wiped out," Koroma told the media. "We need urgent support now."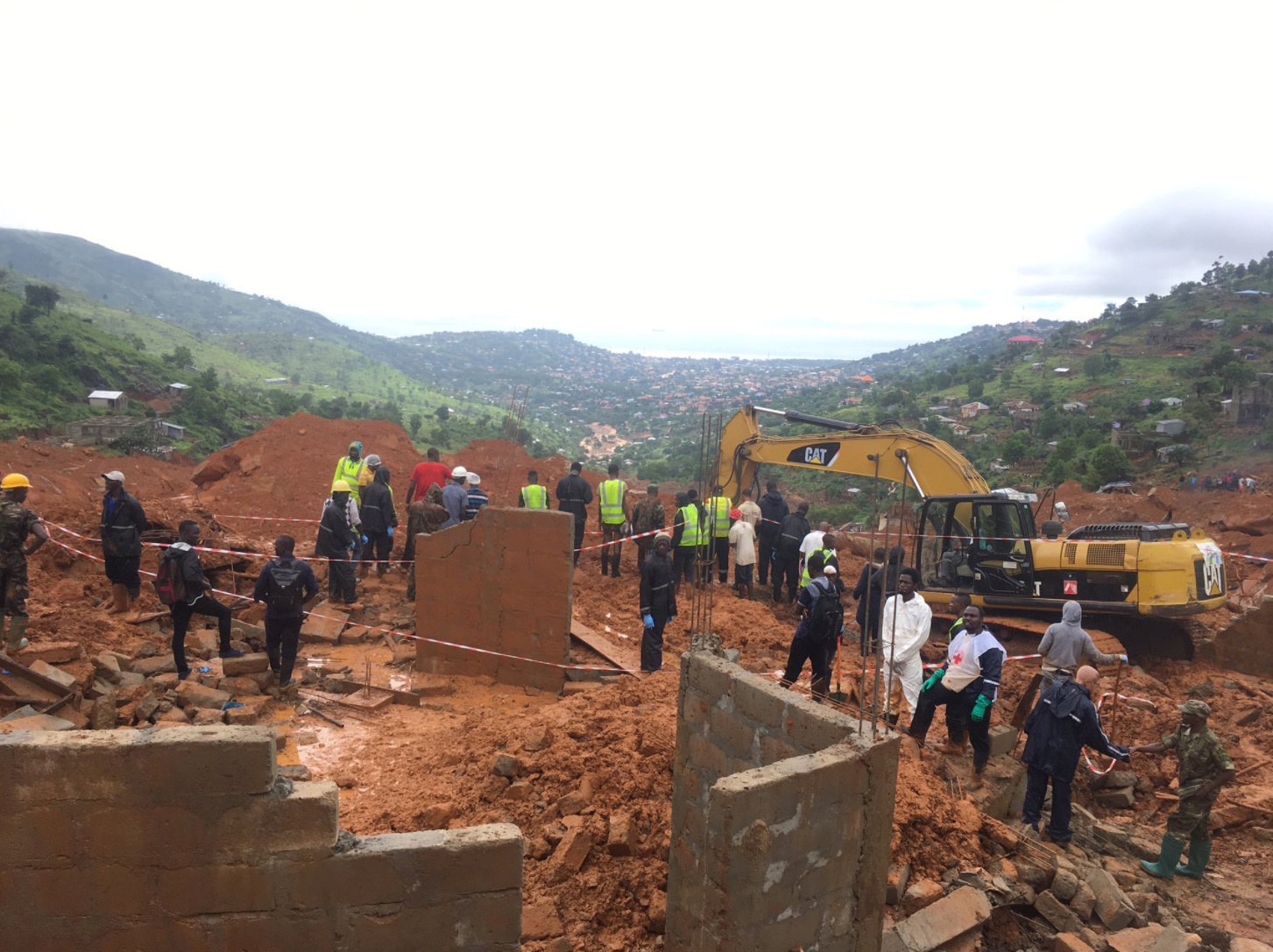 "Things are really bad on the ground," a Catholic Agency for Overseas Development spokesperson said from Freetown. "There are dead bodies in the water and littering some of the streets, and houses are still under water."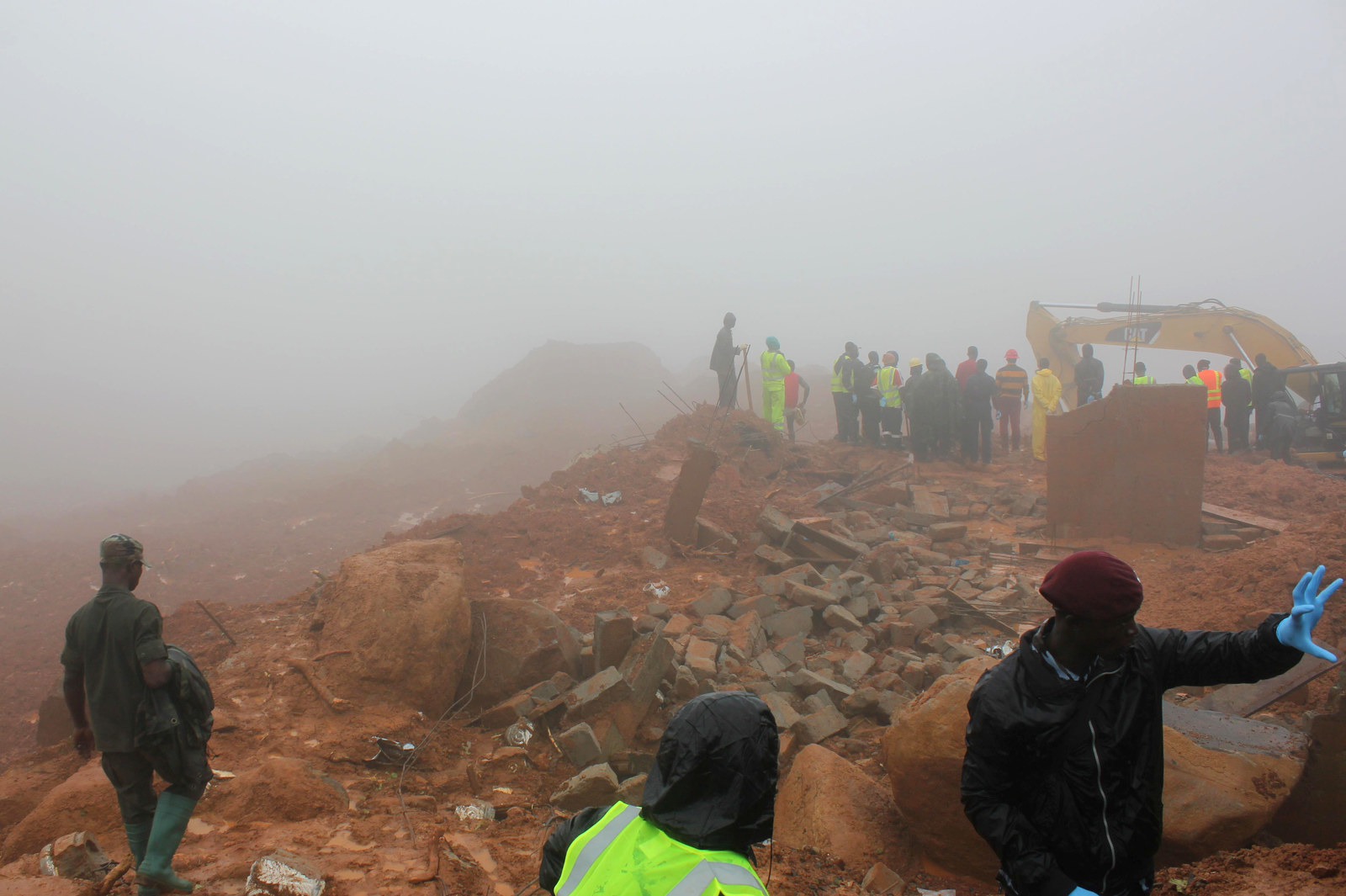 The scale of the death toll is so high that by late Monday morning the morgue had run out of space, Sinneh Kamara, Connaught Hospital's coroner technician, told a local radio station.
Mohamed Sinneh, another coroner from Connaught Hospital, told Agence France-Presse that as many as 300 bodies had been submitted — and that many had been sent to private morgues.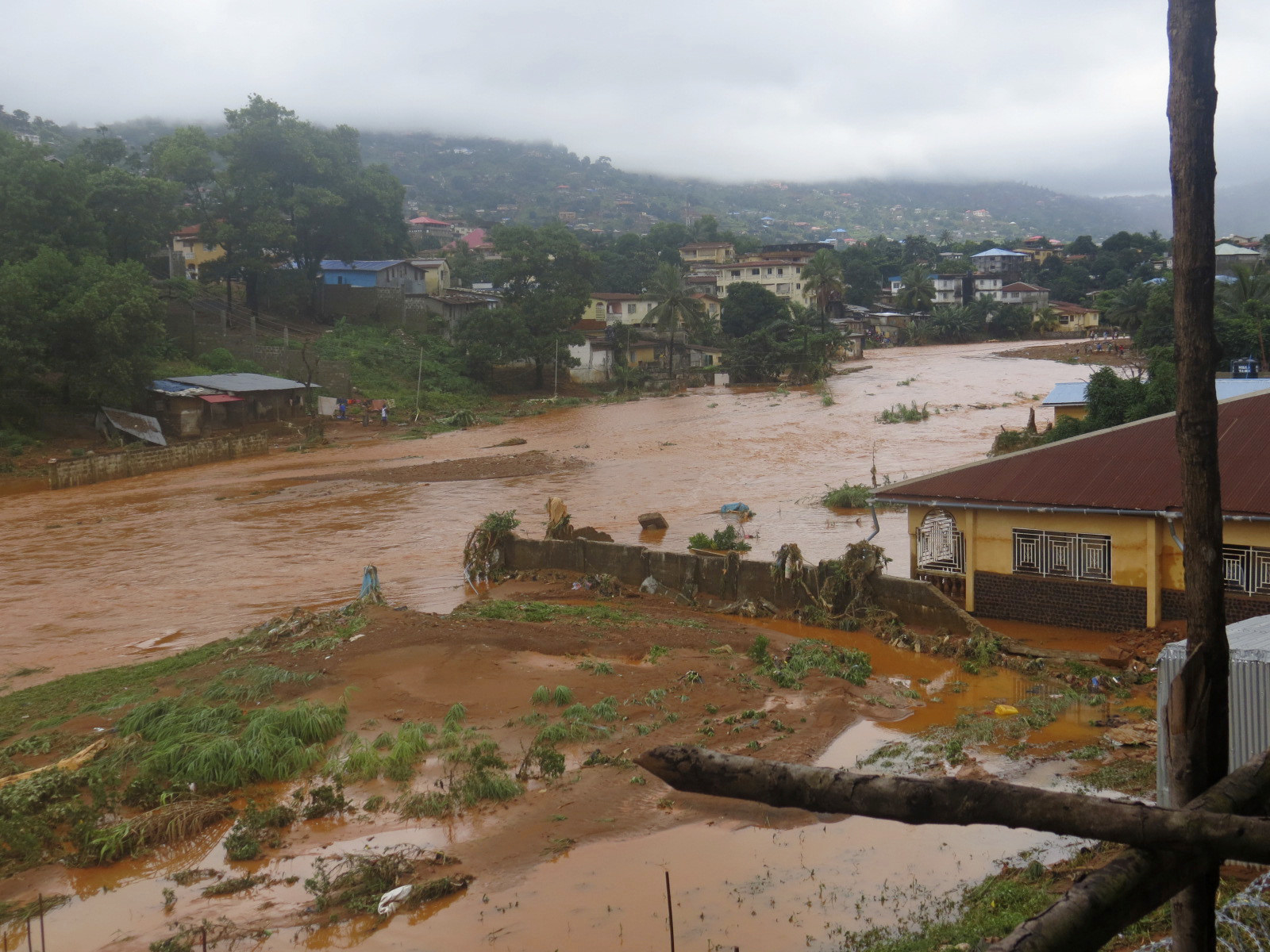 Francis Langumba Keili, the director of the Office of National Security, told the New York Times that his office was tasked with finding survivors. "But so far all we see is dead bodies."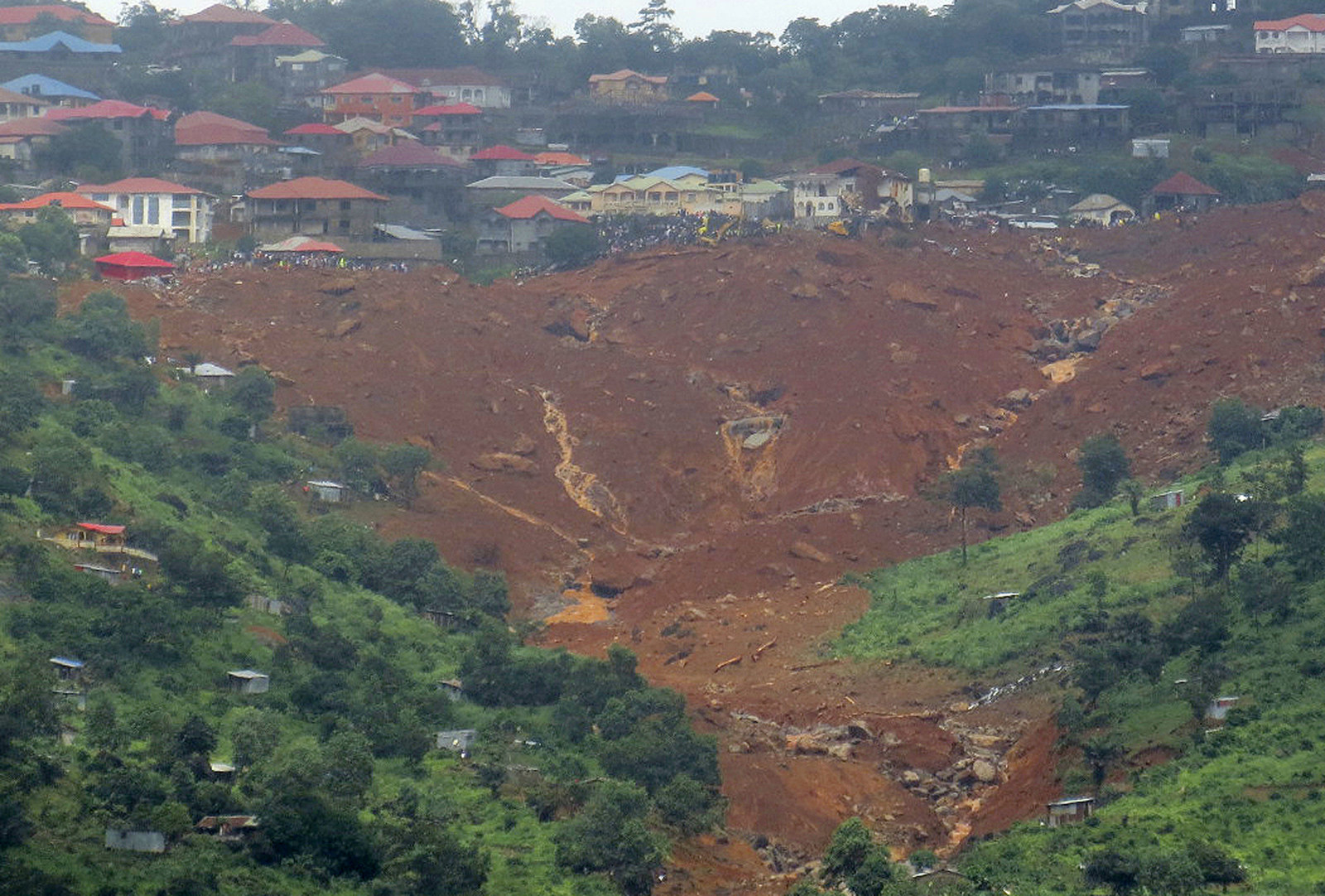 Dramatic footage shared on social media showed the intensity of the floods caused by the annual rains.
Kayode Akintola, CAFOD's representative for Sierra Leone, said in a statement to BuzzFeed News: "The immediate need of people affected are water and food, meanwhile thousands of families who have lost their homes need shelter, and there are also serious health concerns."
They continued that they were working with local partners to assess the scale of the damage.
Linnea Van Wagenen of the UN told The Guardian that they were using satellite imagery to map out the scale of the disaster, and warned that there could be more mudslides.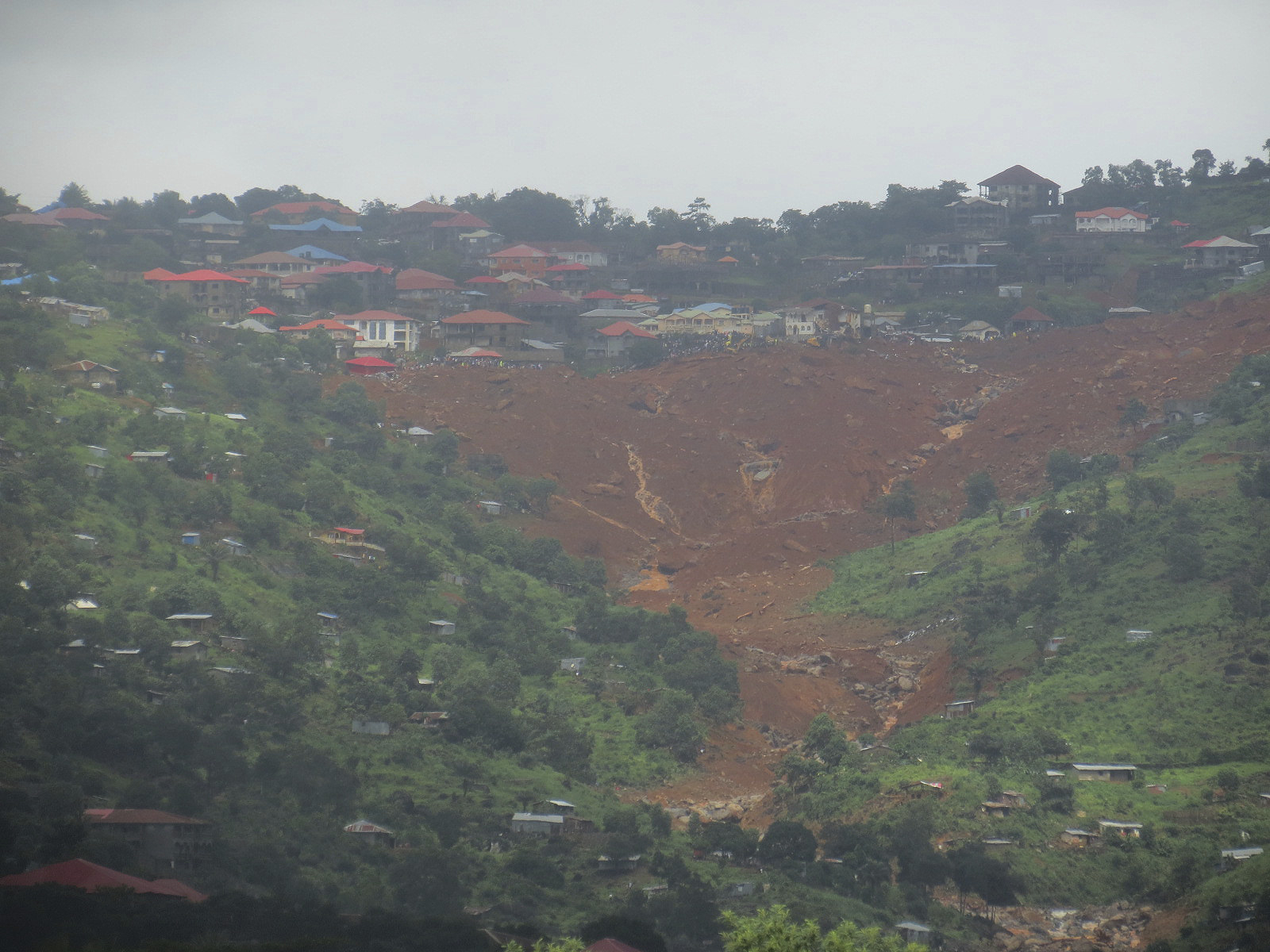 Those whose homes have been destroyed are without food or medical assistance, Sierra Leone Red Cross Society spokesperson Abu Bakarr Tarawallie told Reuters. "We are also fearful of outbreaks of diseases such as cholera and typhoid," he continued. "We can only hope that this does not happen."
While Sierra Leone endures flooding every year, authorities were unprepared for the scale of this year's deluge. In 2015, flooding killed 10 people and made thousands homeless.
Daniel Byrne, Oxfam's monitoring and evaluation officer in Sierra Leone, said: "No one was expecting a situation like this. People are using their bare hands to remove bodies."