Hassan al-Kontar can't sleep. In the darkness of a Canadian log cabin, he thinks about the thousands of hours he spent under an airport's incessant fluorescent lights.
It has been almost a month since the 37-year-old Syrian arrived in Canada as a refugee, rescued from Kuala Lumpur's International Airport in Malaysia nine months after he got stuck there, and only because he caught the attention of the outside world through constant social media updates that captured the absurdity and banality of living in an airport terminal.
His posts directly led to efforts to save him from returning to the war-torn country of his birth, and his safe arrival in Canada was covered by countless publications all over the world, including BuzzFeed News. But at the center of this frenzy is a man trying to work out where to begin with his new life.

How do you adjust from traipsing a narrow set of airless airport halls, eating the same airline meal every day for months, to breathing the clean air of a Canadian winter and playing with your sponsor family's pets?
Kontar couldn't believe it when at the end of November Malaysian officials told him he could leave. He stayed awake through his two flights, drank too much coffee, and hardly dared to hope until he got to Canada.

"I was not going to be 100% until the plane touched the ground at Vancouver airport itself. Then I knew I could relax and that I was safe," Kontar said. "The first night I went outside 10 times just to make sure that everything was OK."
Kontar is staying in the ski resort town of Whistler, British Columbia, in a log cabin with the Canadian woman who sponsored his journey from Malaysia. "It is more than nice — it is like a wonderland."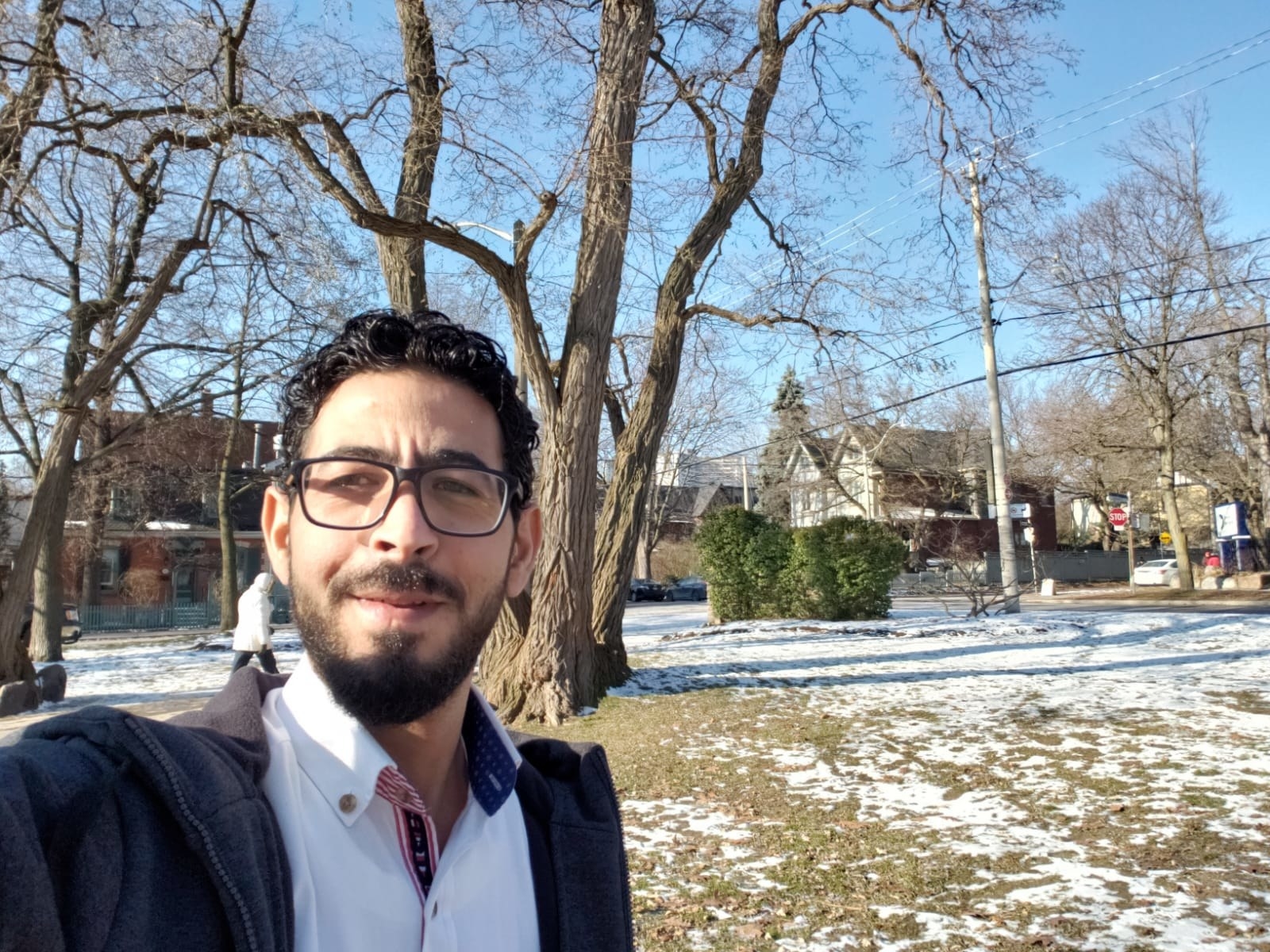 Kontar, who is originally from a small town called Sweida close to the Jordanian border, grew up with cold winters — but because he hasn't been back to Syria in almost a decade, living and working in the Gulf states, he hasn't seen snow in years.

As he spoke to BuzzFeed News, over the phone and on WhatsApp chat, Kontar said it had hardly stopped snowing in three days. "It is driving me crazy, like a kid on a Christmas morning with all the new clothes and all the things. I cannot hide my smile, and I keep looking to the windows and taking pictures."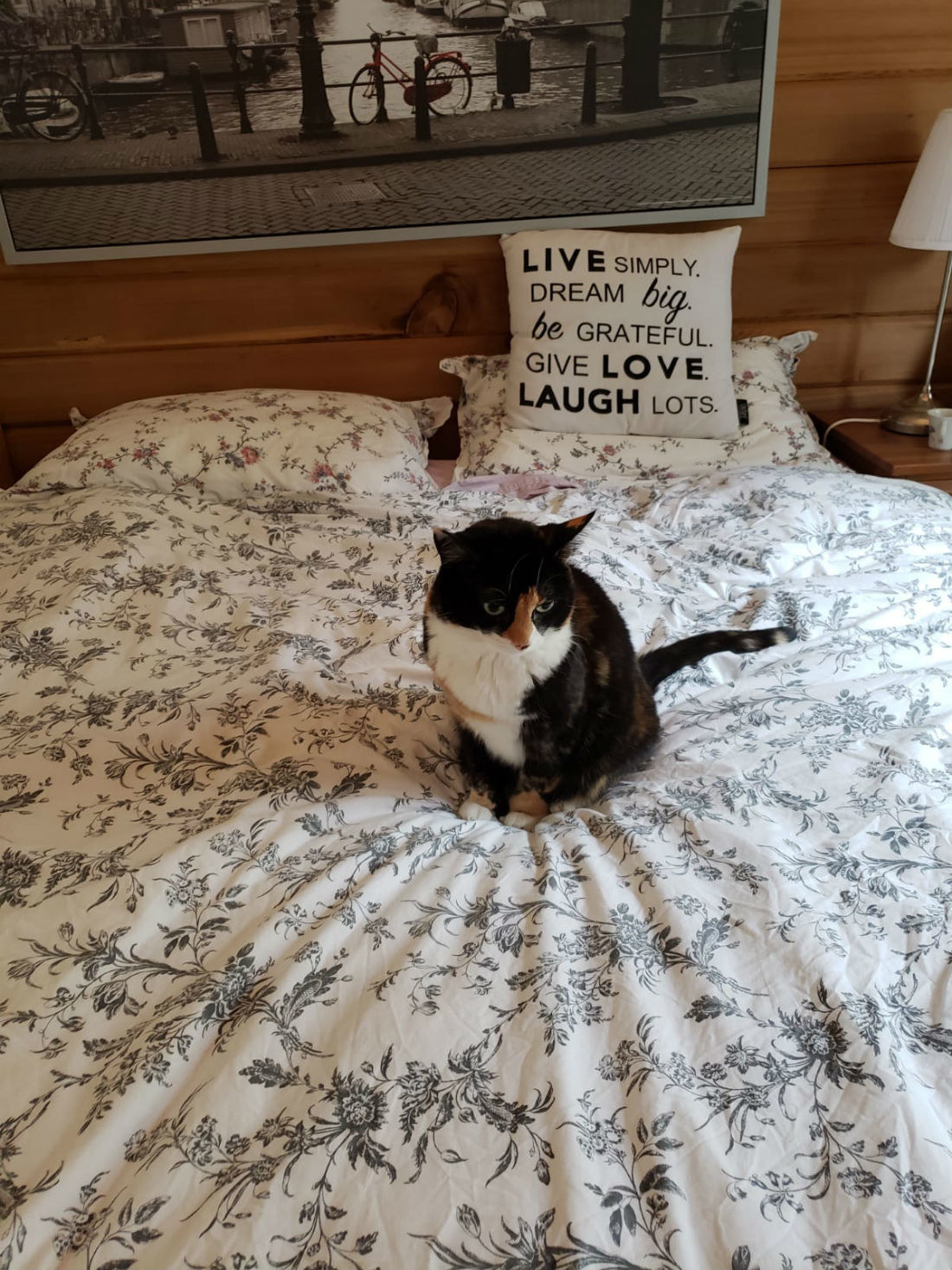 In a moment, he said, he'd need to go and help shovel snow. "I know my way around the tools," he laughed. And completing the image are the household's pets: Duke the dog and two cats, Mittens and Lona. "They are never leaving me alone," he said of the cats, "sleeping on my bed all the night."
It's a rare moment of normalcy for a man whose life has been upended and paused to an almost incomprehensible degree. His body hasn't yet relaxed, explaining why he's not able to sleep through the night — the insomnia has been so bad that he went to see a doctor about it. Every day he speaks to reporters who are desperate to tell a version of his story, and he won't turn them away.

"I feel like it is a matter of obligation, because I am free now, but I feel a little bit guilty because there are others that need help, and what can I do? I still think about that: What can I do?"
Earlier this week, Kontar took a trip to Toronto. It was supposed to be a break — a chance to visit his three cousins who have settled there over the years and relax. "But even in Toronto there was much pressure. The media followed me to the house. I ended up one day making six interviews."
He traveled up to the Canadian city with Laurie Cooper, 58, the Canadian woman who sponsored Kontar, and who is currently putting him up in her home.
"I felt that I knew her already," Kontar said of the moment when he finally met Cooper at the Vancouver airport. "At that moment, she was not totally and utterly a stranger to me. Someone I knew, someone I trust, and someone I love. I felt home."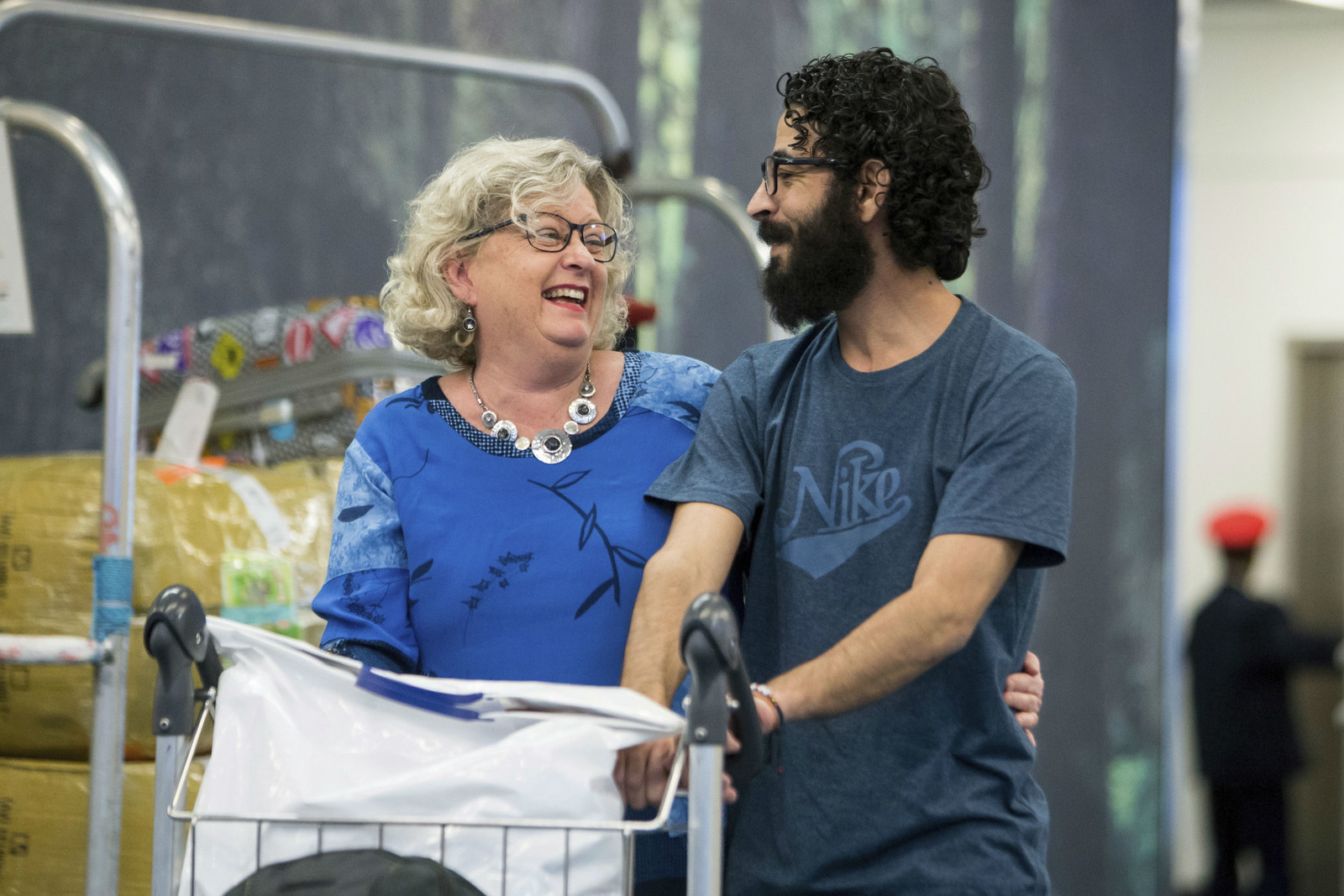 Cooper told BuzzFeed News she came across Kontar's story when another Syrian refugee showed her one of his posts on Facebook.

"We originally thought we just need to raise some money to buy him a ticket to get out of there," she said. That wasn't the case. There were only two countries, Ecuador and Brazil, she said, that would have accepted him without a visa, and none that will accept Syrians without a passport — documentation that Kontar didn't have.
Kontar left Syria in 2008, and was working in the United Arab Emirates when the war broke out in 2011. When his passport expired, he wasn't eligible for a new one because he'd never completed military service, so he stayed in the UAE, working illegally, until he was deported by the UAE authorities to Malaysia. And then he was stuck.
"I tried it all," Kontar said, referring to the many attempts he made to resolve his situation and leave Malaysia legally without being returned to Syria. But when all those attempts failed, he said, "I told myself time to make some noise."
So he did, attracting the media and Cooper's attention. After a protracted battle, including a 57-day period during which he was detained by the Malaysian authorities, he finally touched down as a sponsored Syrian refugee at Vancouver International Airport on Nov. 26.
"When I saw him, I just felt like he was coming home, and he was my son and I was holding him because he'd been away and he's come back," Cooper said.
Adjusting to a new life in a new country is not easy, however. "It has been a whirlwind. He hasn't really had a chance to stop and breathe in the reality of being in Canada," she said.
Out of the airport, Kontar doesn't know what the future might hold. His mother, and much of his family, remains in Syria. He hasn't seen any of them in years; he celebrated his younger brother's wedding from a bench in the airport. One of the first things he did when he reached Vancouver was call his mom. "The minute I called her, I think I heard the smile, the [first] real one [in] eight years and that was priceless," he said.
Kontar said he is looking at his options and trying to figure out what to do next, but he wants to get back to work and start being financially independent again. Walking around the town, he explained, everyone knew him — and was refusing to take his money when he bought things. "Not even a single bad feeling or just a single thing against refugees, or that I am not welcome — or anything," he said, "They are Canadian; of course they are lovely."
Cooper added that the attention the town had given Kontar had even taken her aback. "It's only a population of 12,000 residents here, but we literally cannot go anywhere without people going, 'Oh my god, it's Hassan. Hi! Welcome to Canada.'"
"They give him hugs; the local pharmacy posted a picture on the community page and said, 'We have this bag of beauty products that we've put together for you — come and pick them up.'"
Kontar is one of another 12 refugees — 10 from Syria, two from Afghanistan — that Cooper is sponsoring in Whistler. While some have already started arriving, she said that Kontar was special, and the only person who lived with her, as "he just needed some tranquility for a few weeks to rest and recuperate."
The affection between the pair is obvious, and Cooper describes how Kontar will get her a coffee each morning, before building a fire. "He spoils me. He's very, very kind to me."
If Kontar isn't speaking to the media, he tries to keep busy, and Cooper says she's watched him hanging out with her 25-year-old son, who lives in an apartment beneath hers.
But still, Kontar can sense her nerves. "She is more worried about me now; she can feel more pressure."
Even when Kontar tries to be "normal," his newfound fame has a way of intruding. Earlier in the week, he helped Cooper and her kids decorate their Christmas tree, posting about it on Instagram. "I wrote something about merry Christmas," he said. "I started to receive some very weird comments, and I normally don't read the comments, but there's something you need to read sometimes so you know how people think. People were asking about religion, and other people are asking, 'Now you are safe, what are you doing for your society?' It is a lot of pressure."
He had made an off-the-cuff remark about murdered journalist Jamal Khashoggi, who privately messaged him in April when he was stuck in the airport. But the comment saw him criticized on social media across the Gulf states. "I spoke about him from a humanitarian perspective. I never said anything political," he said. "As a human being he meant a lot to me, and the way he died was just breaking my heart."
"I become a political tool between the Gulf states, who are just using me. I receive a lot of hate from there as well."
He can't turn off or turn away from the attention. "I will feel guilty, because other people need [help], and it is not a matter of personal issues but it is a matter of the Syrian people," he said. "I don't want to just turn my back to them because I am safe; it would be the wrong thing to do. So no, it is better to keep going on and keep trying to be helpful."
Cooking helps, he said, explaining he'd made traditional Syrian meals for Cooper and her family. "They loved it. I cooked Syrian typical food," he said. "You need to check with Laurie… but I think it was very good. I did my best." (Cooper confirmed the food was delicious and that Kontar is a "very good" cook.)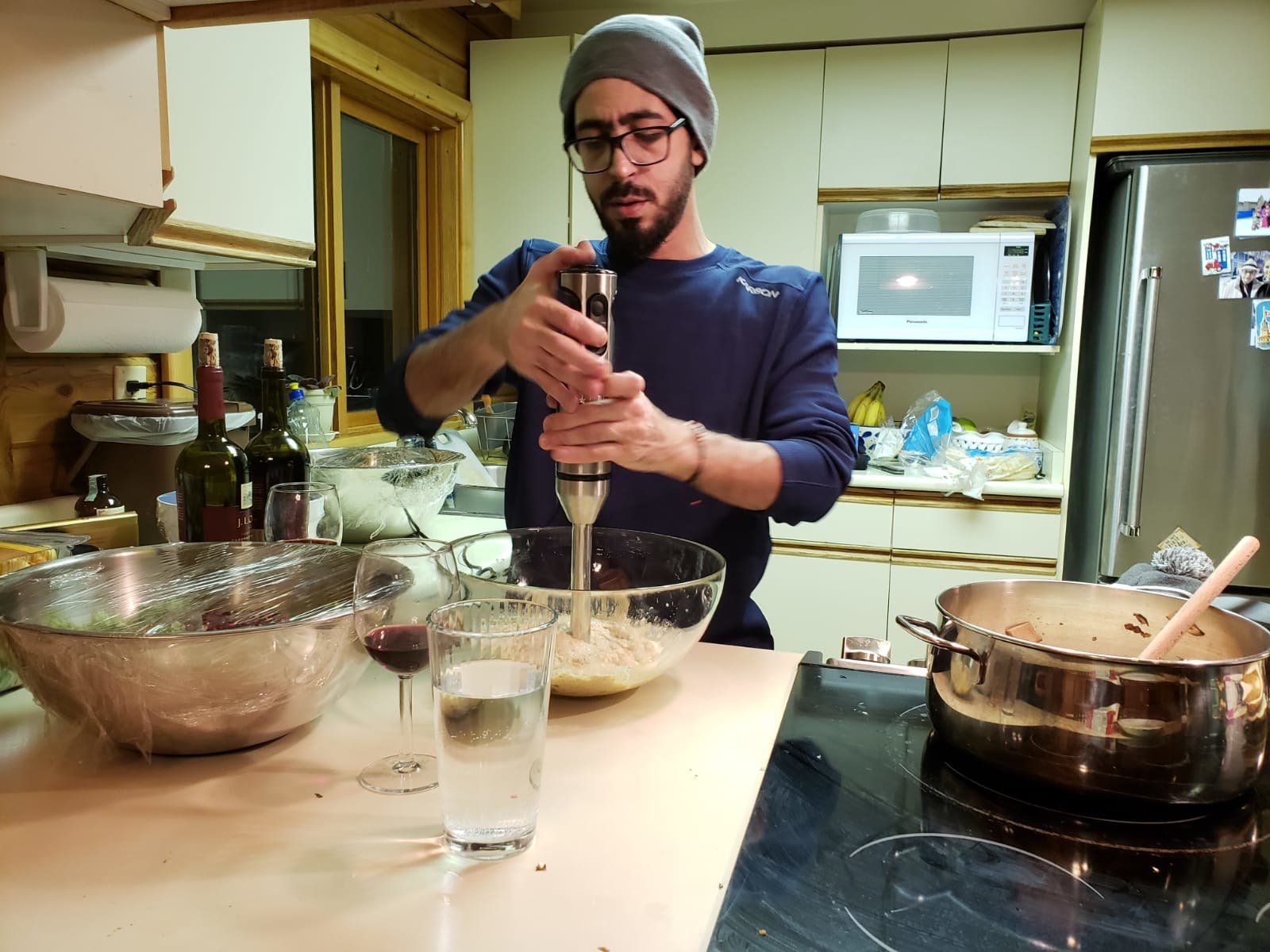 When he was cooking, Kontar said, he finally felt as if his life were normal again. Concentrating on chopping and blending, he said it felt as if everything "dropped" away — "and I was not thinking of anything."

"If you leave me alone, then all the ideas, bad and good, will start hitting me. But if I am busy with someone or busy doing something, then I will drop everything else and focus on what I am doing, which is a bit of relief. I don't want to be too much in control for all this time," he said.
He's still hopeful there's a future in Canada for him: The day before, he spoke at a local school about the refugee situation, the 5 million Syrians who have fled their homes, and how he ended up in Canada. "I can be effective and I can explain to them from my perspective, so I felt that I achieved something in that moment."
Kontar is in a strange position. When speaking to BuzzFeed News in the early days after his arrival, he was animated, saying, "Normally, the dreams remain dreams, and it is something we will not achieve in our lives. That's why it's a dream. What we can achieve is the aim or goal. But the dreams remain a dream. But I am the lucky guy who got his dreams to come true."
But as the weeks go by, and the online comments roll in, Kontar still struggles to make sense of where and who he now is. He can't shake the lingering suspicion that he is still trapped. "I am not free. I am not free," he repeated during our conversations. "I am safe, yes, but I am not a powerful man. I still feel powerless." ●