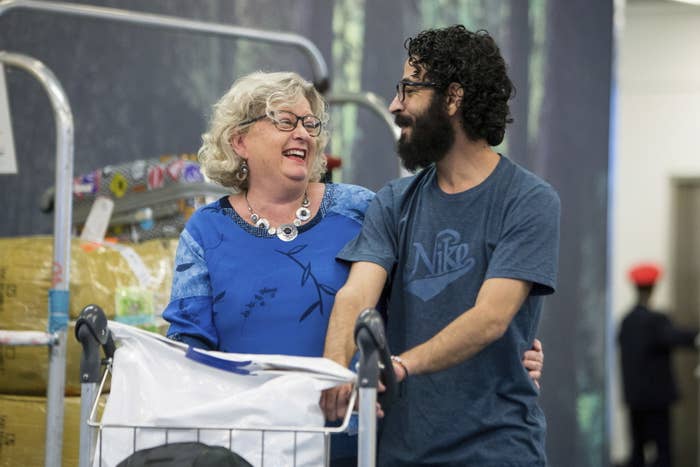 A Syrian man who was stranded in an airport for more than six months has arrived in Canada after being granted asylum.
Hassan al-Kontar was welcomed by his supporters upon arrival in Vancouver late on Monday local time, telling one of the women who had fought to get him to Canada, "When I was thinking of hope, her face was coming to my mind."
"I did not believe it until they showed me the ticket," he told Canada's CBC News.
He had been stuck in the transit zone of Malaysia's Kuala Lumpur international airport since March 7. Two months ago Malaysian authorities placed him in a detention center.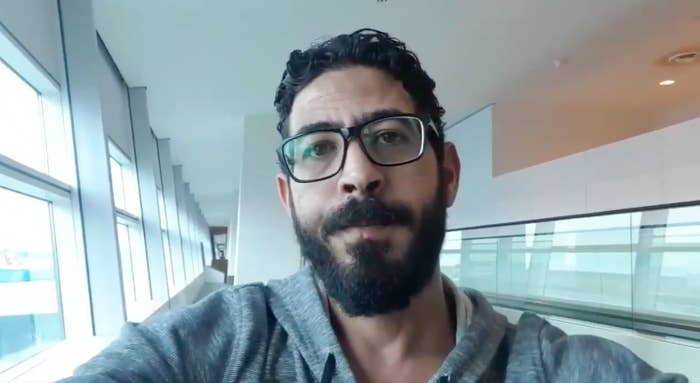 Kontar's situation came to international attention when he began tweeting about what his daily life was like, sharing how and where he slept, ate, and washed.
Speaking to BuzzFeed News from the airport in May, Kontar was fearful for his future. "I [have] become less hopeful," he said, despite thousands following his every move and campaigning for his exit. "I have no one."

The 37-year-old's followers last heard from him at the start of October, but yesterday he posted for the first time in eight weeks, from an airport in Taiwan.
Kontar, sporting a thick beard and long hair, began the video by apologizing for his appearance, which he likened to something "from the Stone or Middle Ages."
"For now it's not important where I have been, or what was going on with me," he says in the video, revealing he is traveling to Vancouver. "The past is no longer with us. What is important is today, and tomorrow, the present and the future."
Kontar said the last few months had been "very hard" and thanked everyone who had supported his journey, including his family, his charitable sponsors in Canada, and the lawyers fighting to get him out of the airport. "I could not do it without the support and prayers from all of you."
His video has already been watched more than 160,000 times.
Kontar went on to ask people to think about all those "who need it the most, in refugee camps and detention camps, all over the world. I hope they will be safe and legal soon too."
He ended by saying: "I love you all."
Kontar's journey in Canada was sponsored by the Canada Caring Society, whose online petition reached 62,000 signatures, and the British Columbia Muslim Association.
"Until I give him a big hug at the airport it's not really real," Laurie Cooper, a volunteer with the Canada Caring Society, told the BBC prior to his arrival. "It's been a long, long journey with lots of ups and downs."
Prior to the outbreak of the Syrian civil war, now in its eighth year, Kontar had been working in the United Arab Emirates. However, when his visa ran out in 2011 he didn't wish to return home — fearing that he would be arrested by the government for failing to carry out his military service.
He stayed illegally in the UAE until 2016 when he was arrested. Authorities deported him to Malaysia, which is one of the only countries in the world that doesn't require a visa ahead of arrival. Once in Malaysia, he was unable to leave the airport, falling into an uncertain gray zone where airlines refused to allow him to board a flight out.