This is Bagpipes the penguin.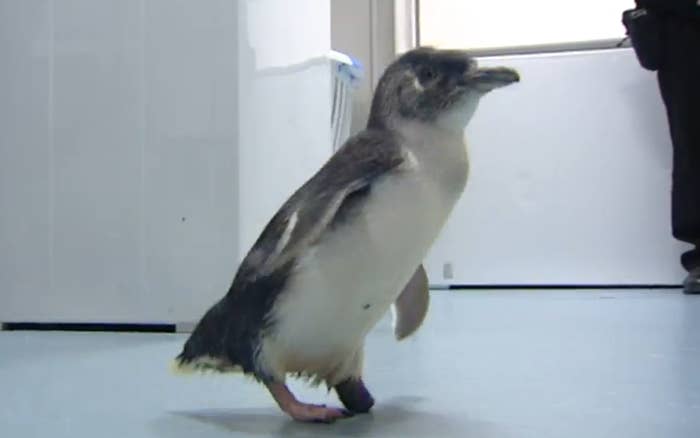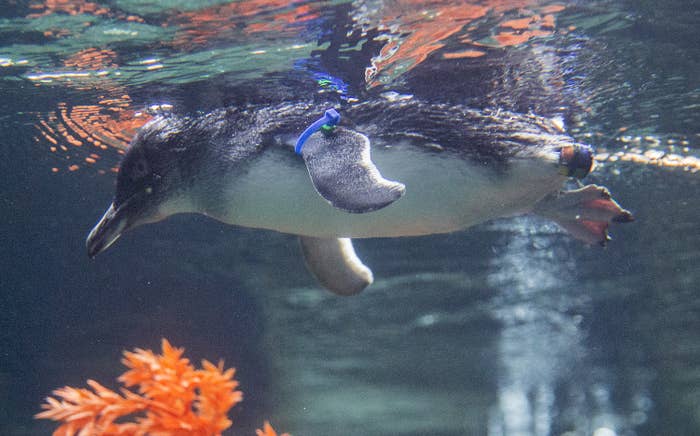 Bagpipes lost his leg in 2007 when he became entangled in a fisherman's net off the New Zealand coast.
(Before you question the name, you should know that Bagpipes was treated by a Scottish vet who wanted to name him Haggis.)
He now spends his days at the International Antarctic Centre, in New Zealand's Christchurch.
Earlier this week he was fitted with a 3D-printed prosthetic leg, made for him by Don Clucas​, a senior lecturer in design and manufacturing at the University of Canterbury.
Nikki Dawson, general manager of the center, explained several versions of the foot would be printed over the coming weeks in order to find the best one for Bagpipes. She told BuzzFeed News it was important to "get it right so Bagpipes can wear it comfortably and often."
She added: "He hasn't been out of the vet room with it yet so the other penguins haven't had a chance to see it!"
After his first outing with the new foot Wednesday, Clucas says there are a few more adjustments to be made before it's perfect.
While the foot is made from plastic, he plans to add rubber grips, as well as a better clip to keep the foot on.
Clucas told Stuff.nz the foot took about 30 hours to design and make. "The hardest part was scanning his foot because he is quite wriggly," he added.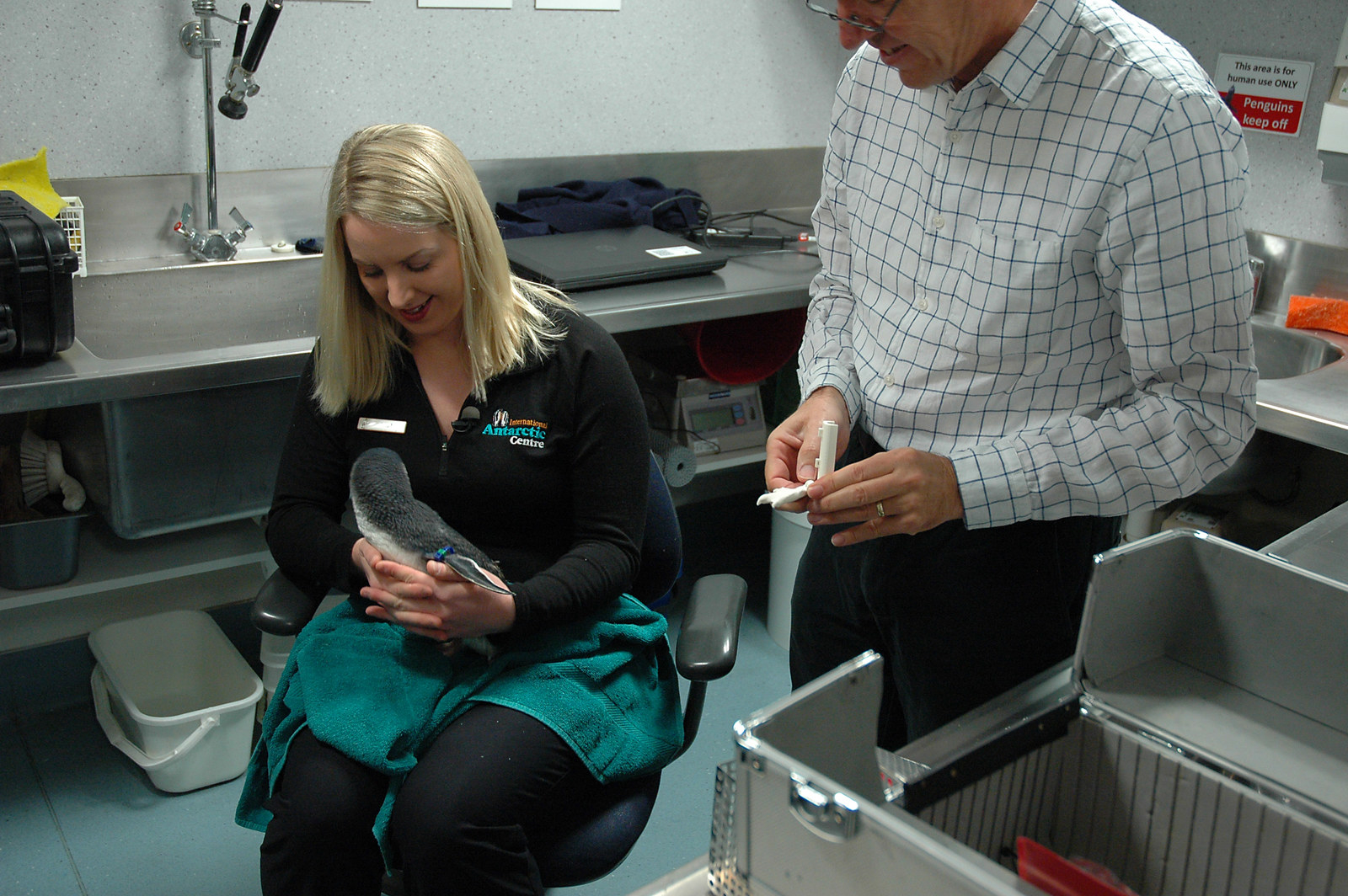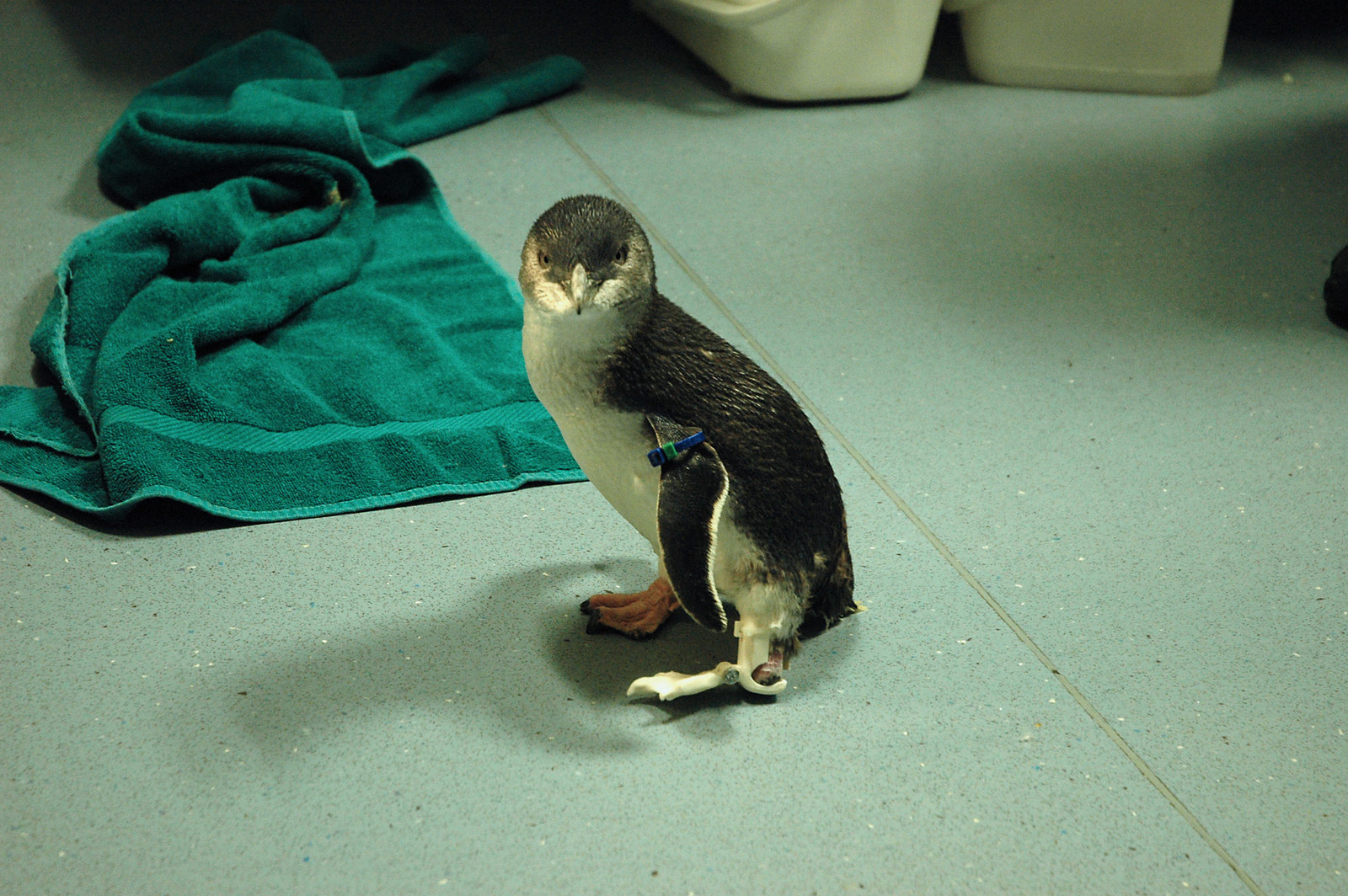 Keepers at the zoo describe Bagpipes as the center's "resident bad boy" but added that he has a "soft streak".
And he certainly looks happy with his new foot.